We Lose 30% of Monthly Revenue to Meter Bypass—PHED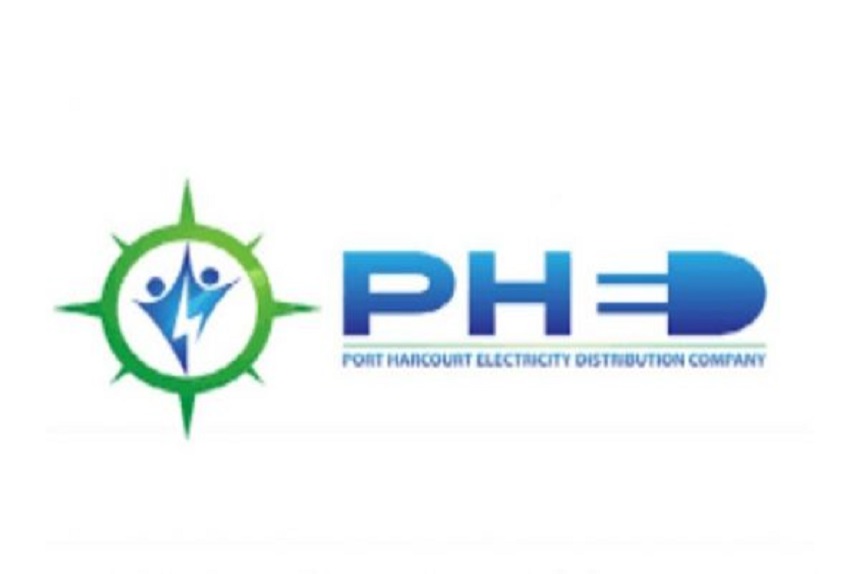 By Adedapo Adesanya
The Port Harcourt Electricity Distribution Company (PHED) has lamented that the loss of 30 per cent of its anticipated revenue to meter bypass in its franchise states of Rivers, Bayelsa, Cross River and Akwa Ibom.
The Managing Director of the company, Mr Henry Ajagbawa, affirmed this, vowing that his organisation will arrest and prosecute any person, group of persons or corporate body found to be engaged in energy theft.
Describing the situation as unacceptable, the PHED boss revealed that meter bypass was a criminal offence punishable under the law, as enshrined in section 94 (3) of the Electric Power Sector Reform Act (EPSRA) as well as in the Miscellaneous Offences Act.
He said that customers involved in such illicit acts have completely misinterpreted the company's silence as an encouragement to plunge a going concern into moribund.
"From inception in 2013, the company has been battling with many odds militating against its sustainability ranging from energy theft, illegal reconnection, intimidation & harassment, non-payment of electricity bill, staff assault and to meter bypass with the latter out of control.
"Henceforth, we will no longer accept mere disconnection for meter bypass as anyone apprehended would be immediately reported to the police with sufficient evidence for prosecution including naming and shaming through various media channels.
"PHED will collaborate with security agencies and a crack team of anti-energy theft squad to work on a daily basis with the Revenue Protection Department of the company to achieve its goal of bringing all perpetrators to book.
"Section 94 (3) of the Electric Power Sector Reform Act, says notwithstanding anything contained in any other law, any person who willfully destroys, injures or removes equipment or apparatus of a licensee commits an offence and is liable on conviction to imprisonment for a period of not less than five (5) years and not more than seven (7) years.
"Also, under Section 400 of Nigerian Criminal Code, any person who fraudulently abstracts or diverts to his own use or to the use of any other person any mechanical, illuminating, or electrical power derived from any machine apparatus, or substance, the property of another person, is guilty of a felony and is liable to imprisonment for three years.
"Furthermore, the Miscellaneous Offences Act also contains provisions dealing with tampering with electrical equipment.
"Section 1 (9) of the Act provides that any person who unlawfully disconnects, removes, damages, tampers, meddles with or in any way whatsoever interferes with any plant, works, cables, wire or assembly of wires designed or used for transforming or converting electricity shall be guilty of an offence and liable on conviction to be sentenced to imprisonment for life.
"Section 1 (10) of the Act provides that any person who unlawfully disconnects, removes, damages, tampers, meddles with or in any way whatsoever interferes with any electric fittings, meters or any appliances used for generating, transforming, converting, conveyancing, supplying or selling electricity shall be guilty of an offence and liable on conviction to imprisonment for a term not exceeding 21 years.
"Finally, it is no longer business as usual as we are prepared to trigger the extant laws to curb this ugly menace of meter bypass," Mr Ajagbawa warned.
The PHED boss further urged customers with faulty meters not to tamper with the asset, but to report to the nearest PHED office or call its 24/7 Call Centre on 070022557433 to lodge their complaints.
FG Threatens CCECC Over Drawback in Rail Contract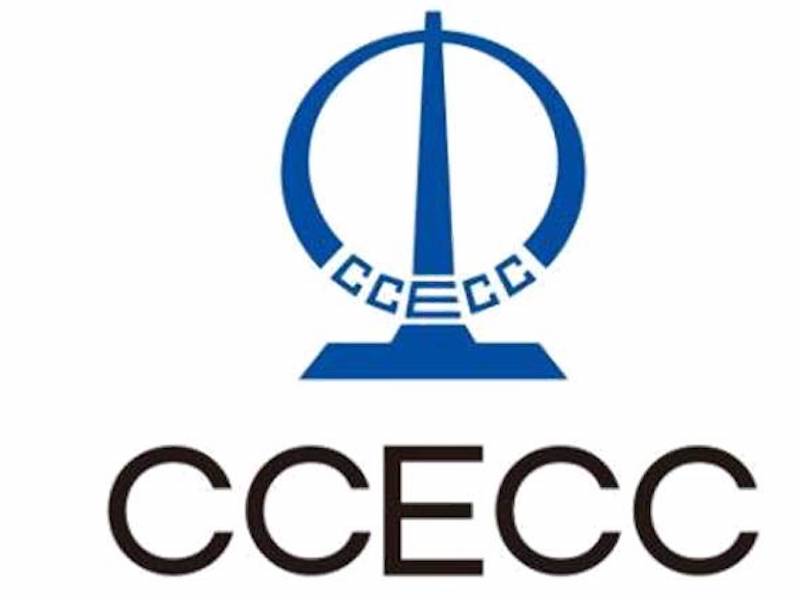 By Adedapo Adesanya
The federal government has threatened to sanction the China Civil Engineering Construction Corporation (CCECC) for not meeting up with the agreement of providing 85 per cent of rail project costs in a move that could signify friction.
This was disclosed by the Minister of Transportation, Mr Mu'azu Sambo, at the inspection of the Lekki Deep Seaport on Saturday in Lagos.
According to Mr Sambo, the projects are the Kano-Kaduna and the Maiduguri-Port Harcourt rail lines.
"The CCECC has not brought anything to the table. I gave them a deadline which is October 30, if I don't get that money on the ground, I know what to advise Mr President to do," he said.
He expressed satisfaction with the Lekki Deep Seaport project, noting that the initiatives were to ensure the smooth evacuation of cargo at the port.
He said that for part-time, the road was being expanded, adding that the government was looking into it, and for medium-term, barges would take care of it.
"I am impressed and happy to be back here. This we know is the pride of all Nigerians, the first deep seaport in West Africa that will take the largest ship in the world has 16.5 meters deep, and will give us hundreds and thousands of jobs.
"Almost automated not fully but automated enough to make life easy for port operations.
"It is initiatives like this we want to encourage, that is why I did not hesitate when I came to the ministry and I saw a proposal of the Badagry Deep Seaport sitting on my table and took it immediately for approval.
"Also, the president is concerned about cargo evacuation at the port and does not want a repeat of the Apapa and TinCan port and so we cannot rely on the road alone which is not the best option.
"There is a need to sit down with stakeholders to see how to tackle this," he said.
He pointed out that cargo evacuation was not just within the port but outside the port, as goods must reach the final destination.
"First of all, you save a lot of time at the port because of automation and modern technology and equipment.
"After the port what happens, it only makes sense when the goods get to the shipper or owner. And to do that, you need to move either by rail, water, or road," he said.
Mr Sambo urged the management of the port to employ as many Nigerians as possible as this was the only way citizens could put food on the table for their families.
On his part, the Managing Director, Nigerian Ports Authority (NPA), Mr Mohammed Bello-Koko, noted that the Lekki Deep Seaport was one of the first solutions to reducing traffic at Apapa and TinCan.
According to Mr Bello-Koko, the automation deployed at the port is commendable and fantastic as the processes will be free of human interference.
He said that the Apapa and TinCan port would still be viable, adding that what they had done was to create alternatives for importers and exporters as to where they would decide to do business.
"The operators of those ports should also up their game, and improve their speed in terms of cargo clearance or otherwise.
"Feasibility studies have shown that these ports will still be viable in future like 10, 15 years, the government can decide to turn some of these ports into a real estate, we have some of them in Europe," Mr Bello-Koko said.
Mr Du Ruogang, the Managing Director, Lekki Port LFTZ Enterprise Ltd. (Lekki Port), said that the port was 95 per cent completed, adding that they would meet the targeted time.
Mr Ruogang appreciated the NPA for deploying marine services such as tug, pilot, lines, boats and harbour master before the operations of the port.
Verification of Bank of Agriculture Pensioners Begins
By Aduragbemi Omiyale
Pensioners of the Bank of Agriculture (BoA) who missed the previous verification exercises under the Defined Benefit Scheme (DBS) now have the opportunity to be verified.
This is because the Pension Transitional Arrangement Directorate (PTAD) has fixed Monday, August 22 to Wednesday, August 24, 2022, for their verification.
In a statement signed by the management of the agency, it was stated that the verification exercise is also for pensioners of other organisations who could not appear for the previous ones.
In the statement, PTAD said Bank of Agriculture pensioners and others should appear at the Afficient Event Centre located on No. 74, Sultan Road, Nassarawa G.R.A. Kano State and at the PTAD Marquee, tucked in 22 Katsina-Ala Crescent, Maitama, Abuja between 8 am and 4 pm for the three days.
PTAD emphasised that pensioners with incomplete documents should obtain a Letter of Introduction from the management of their agencies and an affidavit for the loss of documents.
The documents they are expected to present for verification include the original and photocopies of their career documents, stamped and signed BVN with a picture, one month stamped and signed bank statement, NIN or any other valid identification.
Ikeja Electric Signs Deal for Better Power Supply to Ayobo
By Adedapo Adesanya
A tripartite interconnected mini-grid agreement has been signed by Ikeja Electric Plc, Enaro Energy Limited and the Ayobo community for the provision of reliable and uninterrupted electricity supply to Ishokan Phase 1 Estate, Mercy Land Estate, and Mercy Land Phase1 residents in Ayobo, Lagos State.
The initiative is in line with the Nigerian Electricity Regulation Commission's (NERC) goal of ensuring there is a reliable and steady power supply across communities in the country through partnerships between distribution companies (DisCos) and independent power generators.
The agreement, which was signed on Wednesday at Ikeja Electric's corporate headquarters in Alausa, Lagos, will rely on the interconnected mini-grid initiative of the power sector to provide the customers with an uninterrupted power supply.
Speaking on this, Mrs Seqinah Adewunmi, the Chief Finance Officer of Ikeja Electric, who represented the Chief Executive Officer, Mrs Folake Soetan, during the signing of the agreements, stated that the initiative was a landmark in the history of the power sector in the state.
She added that those communities will be the first to experience uninterrupted power supply via a blend of grid and off-grid generation and distribution of power.
According to her, "it will demonstrate the possibility that our customers can enjoy 24 hours power supply which is in line with the core mission of Ikeja Electric to be the provider of choice wherever power is consumed."
She congratulated everyone that has been part of the process, revealing that the initiative will transform the ways in which electricity is being distributed in Nigeria.
She further stated that this initiative will set the pace for bigger things to happen as the plan is to expand to other communities within the Ikeja Electric Franchise area.
On his part, Mr Oluwaseun Smith, the Managing Director of Enaro Energy, expressed his appreciation that the project was finally coming to fruition, adding that the journey began about two and half years ago and was glad that all the efforts towards ensuring the signing of the contract were worth it.
He stated that Enaro Energy was committed to providing the necessary resources to ensure the success of the project.
Latest News on Business Post