Elon Musk Joins Twitter Board After Becoming Largest Shareholder
By Adedapo Adesanya
The world's richest man, Mr Elon Musk, will join Twitter's board of directors, a day after it was announced that the Tesla founder bought a major stake in the company and became its largest shareholder.
The social network's chief executive, Mr Parag Agrawal, announced this development on Tuesday.
"I'm excited to share that we're appointing @elonmusk to our board! Through conversations with Elon in recent weeks, it became clear to us that he would bring great value to our Board," the Twitter CEO said in a tweet.
He called Mr Musk "a passionate believer and intense critic of the service which is exactly what we need" at the company.
Currently, the world's richest man and with more than 80 million followers on the microblogging platform on Monday disclosed the purchase of 73.5 million shares or 9.2 per cent of Twitter's common stock for almost $3 billion.
The billionaire is a frequent user of the platform, regularly mixing in inflammatory and controversial statements about current affairs or other public figures with remarks that range from whimsical to business-focused.
He has also sparred repeatedly with federal securities regulators, who cracked down on his social media use after a purported effort to take Tesla private in 2018 fell apart.
Mr Musk has criticized Twitter for its approach to freedom of speech, launching a poll last month in which he asked if the network adheres to the principle — to which a majority of respondents voted no.
He will remain on Twitter's board until the company's annual shareholder's meeting in 2024, and he has promised not to take a stake larger than 14.9 per cent in the company during that time, according to a securities filing.
Reps Seek to Penalise Employers for Late Payment of Salaries, Pensions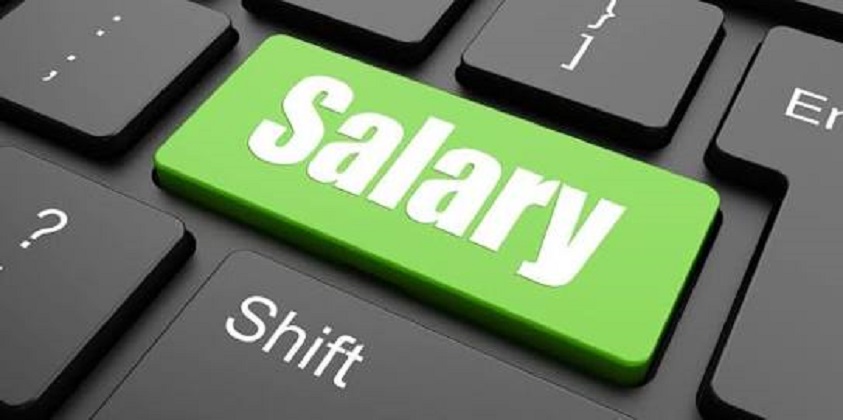 By Modupe Gbadeyanka
A bill to prohibit late payment of salaries, pensions and other emoluments of workers has passed the second reading in the House of Representatives.
The bill is titled A Bill for an Act to prohibit late payment of Workers' Wages, Pension and Other Emolument in Nigeria and Prescribes penalties for Violation; and Related Matters. It was sponsored by the Speaker of the House, Mr Femi Gbajabiamila, and scaled the second reading during plenary on Tuesday in Abuja.
Upon securing the second reading, the piece of legislation was referred straight to the Committee of the Whole for consideration, as no member opposed it.
Mr Gbajabiamila said there are varying penalties for offenders, including a term of imprisonment of up to one month.
For instance, an employer, who delays payment of salaries for a duration of one to seven days, will be liable to pay 10 per cent of one month's pay to the employee; for eight to 30 days (20 per cent of the month's pay); 30 to 60 days (30 per cent of one month's pay); and 60 days/above (30 per cent of one month's pay) plus improvement for one month.
The lawmaker disclosed that the bill wants to ensure the timely remuneration of employees, whether in the public or private sector. It also aims to prohibit the withholding of payment due to employees by employers in the guise of using the same to cover the cost of employee negligence.
In addition, it wants transparency of contracts between employers and employees and prescribes penalties against employers for violations of the provisions of this bill.
Furthermore, the bill, when passed into law, will provide compensation for employees and improve the general welfare conditions of employment for labour in Nigeria.
The Prospects for Tech Career in the Future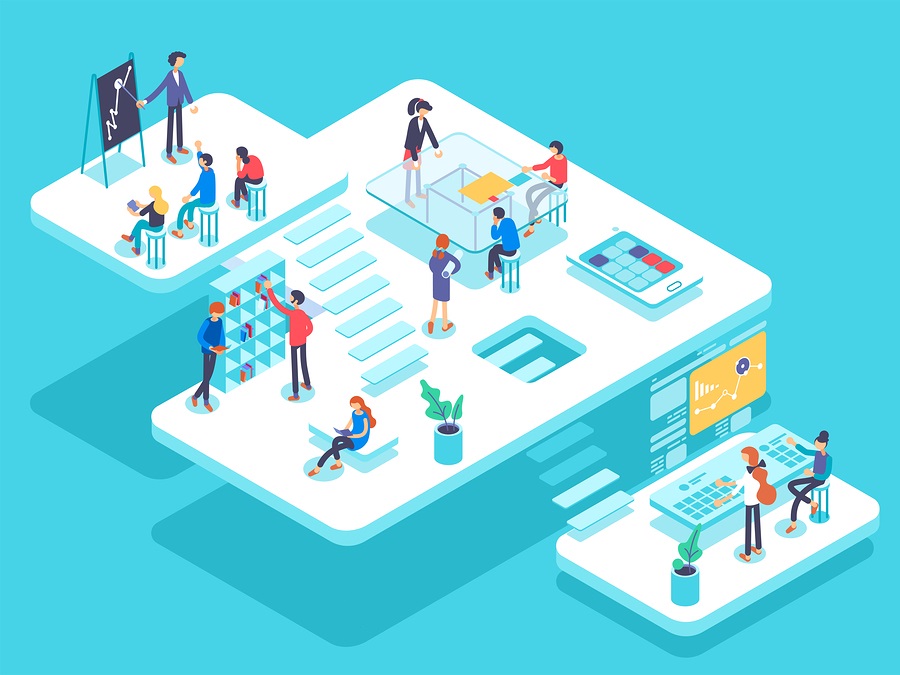 By Otori Emmanuel
Technology's capacity to foster growth and development is more apparent than ever. In that, the influence of technology cannot be overstated, from streamlining routine tasks to creating ground-breaking solutions. Technology has been extensively adopted throughout generations, and there is still an expectancy for it to meet future needs.
A growing demand for qualified technologists exists due to how prevalent technology has become. According to a report from the Bureau of Labor Statistics, from 2021 to 2031, it is anticipated that overall employment in computer and information technology occupations would increase by 15%, substantially faster than the average for all occupations. This increase is anticipated to result in the creation of around 682,800 new jobs during the decade.
Many are putting in a lot of effort to maintain their position in the future and avoid becoming obsolete. This involves continuing personal training through online learning resources, giving back to the community, participating in tech forums, and attending conferences that expose one to the various facets of the tech industry.
Gap in the Industry
However, there is now competition across industries for these abilities as a result of the demand for tech skills. To keep the sector prospering, the technology skill gap caused by this competition needs to be closed. With the development of new technologies, workers' contributions have been affected by the move toward machine learning, robotic engineering, artificial intelligence, cloud services, and decentralized operations.
The difference between what people can do and what employers expect them to be able to do is known as the skills gap. If an employee just knows how to program, yet a technology job role requires knowledge of both internet networking and a programming language, there is a skills gap. Due to this gap, businesses find it challenging to fill open positions. The employee can get better at this by developing the talent they lack.
Therefore, in order to supply services effectively, these new concepts must be acquired and mastered. Many tech professionals have been compelled to learn new ideas, hone their already-existing talents, and take on more difficult tasks to advance their careers because not all of them are knowledgeable in these new tech disciplines.
Tech industry benefits to Individuals
Due to the numerous benefits offered to employees, such as competitive pay, flexible work schedules, health insurance, skill development, paid parental leave, and job security, the tech industry is still enticing. Hence, many people have transitioned into IT from non-technical backgrounds.
Nowadays, many people do online training and obtain certifications to equip them with the knowledge they need to thrive in their employment. This is being done now to protect the future, even though it was rarely done in the past. Others have pursued their interests while working for tech companies without necessarily being "in IT". The ease of entrance into the tech industry offers insight into how the industry is changing. Many IT experts are willing to work remotely from their homes.
Skills for the Future
Currently, hard skills and Soft skills are two basic skills essential to delivering maximum performance in the tech industry. Hard skills are frequently knowledge-based talents that are exclusive to particular professions, whereas soft skills are frequent and value-based skills that are not connected to particular employment.
Hard skills include, among others:
Artificial Intelligence (AI)
Machine Learning (ML)
Data science
Data analytics
Data visualisation
User Interface/Experience (UI/UX)
Software engineering
Cloud computing
Internet of things (IoT)
Cybersecurity
Human-Computer Interaction
Technical research and writing
Several Soft skills include;
Communication skills
Leadership skills
Team player skills
Mentorship skills
Work Ethic
Empathy
Networking skills etc.
Future skills are those abilities that empower people to solve tough problems when situations evolve yet in an organised manner. It comprises hard skills, soft skills, transferable skills and other innovative skills. These abilities are essential for the coordination of formal activities. Some are innate that need to be cultured, while others can be formed through a learning process. They include; Creativity, Decision making and good judgment, Digital literacy and Computational thinking, Cognitive thinking, Collaboration, Management, Cultural intelligence, Financial Intelligence, Emotional intelligence, Automation etc.
In addition to one's primary training, these abilities are necessary for working in multi-functional teams. Not every skill must be mastered to succeed.
Buhari Appoints Dembos as NTA Director-General
By Modupe Gbadeyanka
Mr Salihu Abdulhamid Dembos has been appointed as the Director-General/Chief Executive Officer of the Nigerian Television Authority (NTA).
Mr Dembos was appointed to the position by President Muhammadu Buhari, a statement issued on Wednesday by Mr Segun Adeyemi, the media aide to the Minister of Information and Culture, Mr Lai Mohammed, disclosed.
Mr Adeyemi quoted his boss as saying that the appointment of the new DG is for a tenure of three years in the first instance.
Until his appointment, Mr Dembos was the Executive Director in charge of Marketing at the NTA.
His career as a media professional spans over 20 years. He has served as General Manager of two NTA stations, in Lokoja and Kano; and as the Zonal Director of NTA, Kaduna, among other appointments.
Latest News on Business Post