George Etomi Chairs Nigerian Stock Exchange Claims Review Panel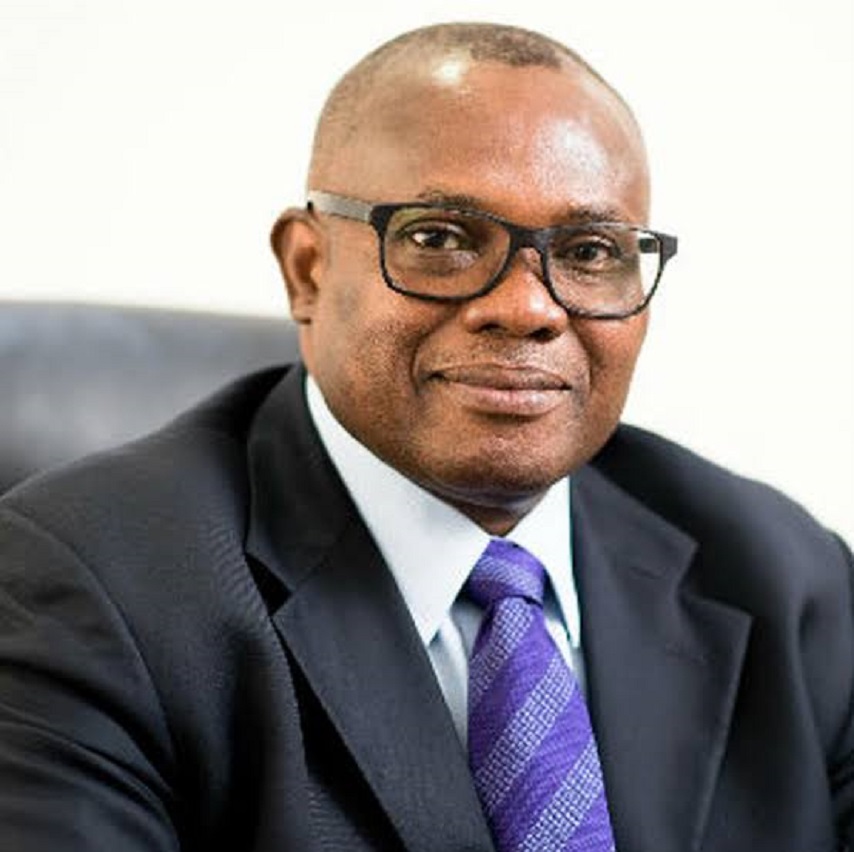 By Dipo Olowookere
Pursuant to the provisions of the Demutualisation of the Nigerian Stock Exchange Act 2018, the exchange has inaugurated its Claims Review Panel.
The panel, which was formally set up on December 21, 2020, has a foremost legal practitioner and investor, Mr George Etomi as Chairman.
To make his job easier, he also has Mr Seni Adio (SAN), Mr Abatcha Bulama, Mr Paul Anababa (SAN) and Mr Aghatise Erediauwa on the panel.
A statement issued by the NSE explained that the team serves as an independent alternative dispute resolution mechanism for the review and determination of claims made by individuals or entities in respect of any assertion of rights in the shares of the demutualised exchange i.e. Nigerian Exchange Group Plc (HoldCo).
The panel will sit in an appellate capacity and review claims from claimants' who are dissatisfied with any decision of the national council of the exchange on a claim pre-demutualisation, or the board of directors of the HoldCo, post demutualisation of the NSE.
According to the exchange, members of the team were diligently selected because of their expertise and extensive track records of integrity, excellence and achievements in their respective fields of specialisation. This route was followed in order to safeguard the independence of the panel.
Speaking at the inauguration of the panel, the president of the council of the exchange, Mr Abimbola Ogunbanjo, said he "expected members of the panel to discharge their responsibilities without any fear or favour in an objective and dispassionate manner, being guided by principles of fair hearing, equity and natural justice."
He expressed optimism that the panel would diligently carry out its functions and responsibilities under the act and that each member would bring to bear their respective experience and expertise to enrich deliberations and decisions.
This move, according to the exchange, is part of its demutualisation process as the bourse, which is currently a company limited by guarantee, would be converted into and re-registered as a public company limited by shares.
The securities exchange license of the current structure would be transferred to Nigerian Exchange Limited, a wholly-owned subsidiary of the HoldCo, which would carry on the securities exchange business.
Another wholly-owned subsidiary, NGX Regulation Limited, would be licensed by the Securities and Exchange Commission (SEC), to carry out regulatory services.
Outrage as NNPC Appoints French-Swiss National to Head Oil Trading Business
By Adedapo Adesanya
Nigeria's oil company, the Nigerian National Petroleum Company (NNPC) Limited, has appointed Mr Jean-Marc Cordier, a former Vice President of the Abu Dhabi National Oil Company (ADNOC), to head its oil trading business.
This was disclosed in a statement signed by Mr Garbadeen Muhammad, the Chief Corporate Communications Officer of the organisation, saying Mr Cordier joined as the Head of its oil trading arm, NNPC Trading Limited.
He said Mr Cordier's appointment was in furtherance of the ongoing repositioning drive in the company toward improved growth, better performance and service delivery.
According to the company, the renowned international oil trader, a French/Swiss national, holds a Master's degree in Corporate Finance with Distinction from Paris 9 University.
"[Mr] Cordier comes into the role with a rich background spanning over 30 years in physical oil, oil derivatives and risk management with significant experience in reorganizing and creating a trading business," he said.
He spent 24 years with Elf Trading/Total Trading in various positions as Trader, Trading Desk Manager in Geneva and four years as the Global Trading Manager at Addax Energy in Geneva.
At ADNOC in Abu Dhabi, UAE, he served as Vice President, Middle Distillates, Senior Vice President of Risk Management, Senior Team Member in charge of building the trading activity for ADNOC and the launch of ADNOC Global Trading (AGT) in December 2020," he said.
Mr Muhammad said that Cordier had since assumed duty.
Business Post understands that the French-Swiss national's appointment has sparked outbursts from stakeholders who complained that it doesn't align with the promises of the Petroleum Industry Act (PIA), which promises more Nigerian involvement in the country's oil company.
While some argued that expatriates have always held posts in oil companies, others said NNPC should endeavour to promote the local content drive of the federal government.
Jobrole Introduces Flexible HR Plan for SMEs
By Modupe Gbadeyanka
An outsourced human resources (HR) management solution designed to accelerate the activities of small and medium enterprises (SMEs) in the country has been introduced by a leading talent management company in Nigeria, Jobrole Consulting Limited.
This plan, called Jobrole Flexi HR, will enable small business owners to navigate common HR challenges while focusing on core business operations.
It is an integrated human resources and business solution designed to meet the administrative needs of Nigerian small businesses and help them grow from sole proprietorships to flourishing organizations with select employees and clientele lists.
Jobrole Consulting is reputed for its wide-ranging human resources solution for high business performance, and this new package further cements its status in the industry.
The Director of Strategy and New Market at Jobrole Consulting, Mr Chigbo Okeke, informed newsmen that the Jobrole Flexi HR plan was to justify that people are a strategic resource for every business.
According to him, no matter how large or small a business is, there is always a need to use effective HR strategic planning techniques to manage the company's resources and minimize human resources issues.
"We are excited to introduce Jobrole Flexi HR plan to the Nigerian SME market. This is an outsourced HR management solution that assists start-ups and other small-to-medium-sized businesses in reducing operational issues such as staff identity risks, recruitment turnaround time, hiring costs, and developing HR policies for your organization.
"These HR activities are vital business functions, strategic to the operational success of all businesses. We help our clients carry out these tasks and get them done without a hitch while they face their core business operations," he said.
Mr Okeke added that, "Nigerian small businesses must prioritize building a comprehensive human resources programme into the company's overall business strategy."
This, he said, is critical to increasing their bottom line and capable of strengthening their organization's competitive advantage.
Some Flexi HR deliverables include staff recruitment, onboarding and documentation, employee background checks, performance management, payroll management, and HR policy development.
He urged small business owners in Nigeria to take into account that the HR role is key to their operations, noting that with the changing nature of the work environment in recent years, it is now very clear that the role of HR is very significant for small and bigger businesses because the value one or a few employees add to the business's performance is quite significant and immeasurable.
Former NBS Chief Yemi Kale Joins KPMG Nigeria as Chief Economist
By Aduragbemi Omiyale
The former chief executive officer of the National Bureau of Statistics (NBS), Mr Yemi Kale, has joined a leading audit firm, KPMG Nigeria, as a partner and chief economist.
Mr Kale was also Nigeria's Statistician General of the Federation between 2011 and 2021 and was very respected for how he projected the agency as a reputable stats agency.
In a post on Thursday, KPMG said Mr Kale would lead the company's view on macroeconomics and enhance the breadth of our solutions involving economic modelling and macroeconomic analysis in private and public sector clients.
"The partners and staff of KPMG Nigeria are pleased to welcome Dr Oyeyemi Kale to our firm as he assumes the role of Partner and Chief Economist of KPMG Nigeria.
"Yemi holds a B.Sc. Honours degree in Economics (first class), Addis Ababa University, and an http://M.Sc. (Distinction) and PhD in Economics from The London School of Economics and Political Science.
"He has deep experience, gained from both the private and public sector, in macroeconomic analysis, financial, economic and investment research and fiscal and macroeconomic policy advisory.
"From 2011 to 2021, he served as the Statistician General of the Federation/Chief Executive Officer of the National Bureau of Statistics (NBS).
"As our Chief Economist, Yemi will lead the firm's view on macroeconomics and enhance the breadth of our solutions involving economic modelling & macroeconomic analysis in private and public sector clients," the announcement read.
Under his watch, the stats office released data that were favourable and unfavourable to the ruling government with fear.
Latest News on Business Post