Mastercard's Rajamannar Emerges World Federation of Advertisers President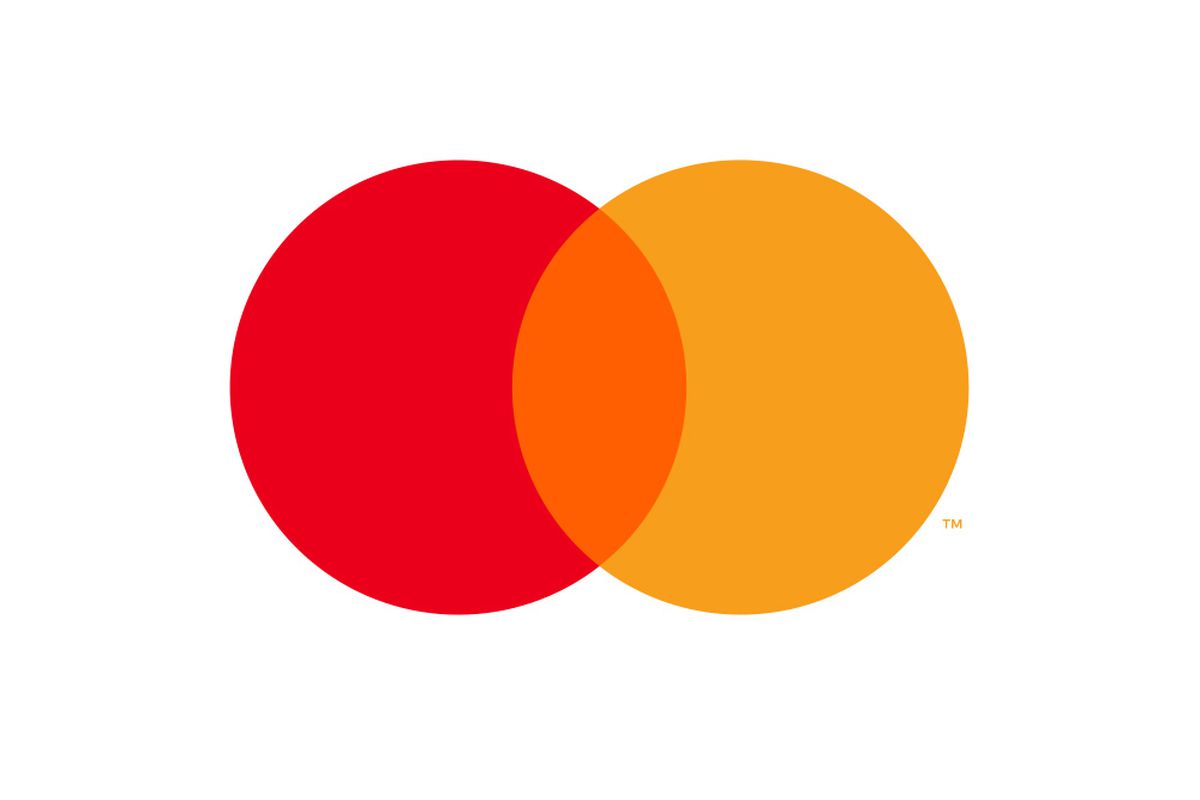 By Dipo Olowookere
Mastercard's Chief Marketing and Communications Officer, Mr Raja Rajamannar, has been elected as President of the World Federation of Advertisers (WFA).
Mr Rajamannar will serve a two-year term as WFA President, with the option to extend for a further two years.
He replaces Mr David Wheldon, CMO at RBS, who has been president since 2015. Mr Wheldon will continue to serve on WFA's Executive Committee as Regional Vice-President for Western Europe.
The new WFA chief has worked for Mastercard since 2013, and in particular has led the company's marketing transformation, including the integration of the Marketing and Communication functions, evolution of its priceless experiential platform, and creation of cutting edge marketing-led business models into the core of the company.
Recently he pioneered Mastercard's move to become a symbol brand and the launch of its breakthrough sonic brand platform. He also serves as President of Mastercard's Healthcare Division in addition to his role as Chief Marketing and Communications Officer.
With more than 30 years of experience as a global executive across multiple industries, previous roles include Executive Vice President and Chief Transformation Officer, WellPoint (now Anthem, Inc.); Chief Executive, International and Chief Innovation & Marketing Officer, Humana; Global Chief Marketing Officer, Cards and Payments, Citigroup; and CEO of Diners Club North America.
Mr Rajamannar started his career with Asian Paints in India. He was also the winner of the 2018 WFA Global Marketer of the Year award.
"The opportunity in front of marketers today to make a difference for their brand, their business and even the world is tremendous. I am honoured to pick up and carry the torch as President of WFA, an organization committed to elevating and advancing the activities of our profession, and a role I am convinced will become even more important in the years to come," said Mr Rajamannar.
"We're thrilled to be working with Raja as our new President. He's one of the very best in the business and his work at Mastercard demonstrates how marketers can deliver unrivalled business and social impact when they're at the top of their game," said Stephan Loerke, CEO of WFA. "I'd also like to thank David for his invaluable service as President. He is nothing short of a giant in the global marketing industry and he has helped lift the organisation to another level in terms of its relevance to CMOs, its strategic focus and its global expansion. We're delighted he's agreed to stay on our Executive Committee and help steer the organisation through future challenges."
The Deputy President role has been attributed to Philip Myers, Senior Vice-President, Global Policy and Government Affairs at PepsiCo, who takes over from Matthias Berninger, former Vice-President, Public Affairs at Mars.
Philip leads PepsiCo's government and stakeholder relations. Previously, he oversaw public policy and communications across the company's Europe Sub-Saharan Africa business and before that led the European Retail Round Table, which brought together Europe's leading retailers on public policy issues.
His appointment reflects the dual nature of WFA's mission working with both marketers to ensure marketing effectiveness and policy professionals to protect brands' license to operate.
The new President, Deputy President and Regional Vice-President roles are part of a wider change in WFA's leadership team which also includes a number of new executive committee members: Jean-Luc Chétrit, CEO, French Advertisers Association (UDA) & WFA Treasurer; Edward Bell, General Manager Brand, Insight and Marketing Communications, Cathay Pacific Airways; Adam Mohamed Wee Abdullah, Group Chief Marketing Officer, CIMB; Valérie Hernando-Presse, Chief Marketing Officer, Danone; Gerhard Louw, Head of International Media Management, Deutsche Telekom; Allyson Park, Global Vice-President, Corporate Affairs, Mars; Francesco Tramontin, Director, Global Public Affairs, Mondelez; Lynette Pang, Assistant Chief Executive, Marketing Group, Singapore Tourism Board; Atul Agrawal, Senior Vice-President, Corporate Brand and Marketing, Tata; and Jan Morten Drange, CEO, Association of Norwegian Advertisers (ANFO).
"It's always gratifying that so many senior marketers are willing to serve on WFA's committees and forums. We couldn't do half the work we do without these vital contributions and the wisdom of so many senior marketers and policy professionals is critical in identifying upcoming issues and potential solutions to the many challenges faced by brands today," said Stephan Loerke.
Oyo Government Absolves 730 Workers into Civil Service
By Modupe Gbadeyanka
No fewer than 730 workers have been absolved into the Oyo State civil service following the approval of the state governor, Mr Seyi Makinde.
This was confirmed by the Commissioner for Information, Culture and Tourism, Mr Wasiu Olatubosun, in a statement signed on Friday.
The Commissioner disclosed that the conversion of the new civil servants was contained in a circular issued by the Chairman of the Civil Service Commission, Oyo State, Mr Kamoru Abíọ́dún Adéríbigbé.
According to hi, the conversion process, which cuts across 92 cadres, is the first of its kind in the history of the state.
Among the various cadres of the converted officers are the Administrative Officers, Accountants, Registrars of Cooperatives, Executive Officers, Nursing Officers, Agricultural Officers, Trade Officers, Statisticians, Engineers, Veterinary Officers, Geologists, Program Analysts, Scientific Officers, Social Welfare Officers, Store Officers and Land Officers, among others.
Earlier, the Civil Service Commission screened officers, through weeding tests for some workers and oral interviews across all Ministries, Departments and Agencies (MDAs) in the state.
"As usual, the conversion was in line with the template of merit and competence introduced by Governor Seyi Makinde FNSE, and considering the existing vacancy disposition for each of the cadres," Mr Aderibigbe said.
The Chairman described the conversion as the Governor's third-anniversary gift to beneficiaries and admonished them to reciprocate the kind gesture of the state government by discharging their duties diligently.
According to him, "This exercise can be likened to new recruitments that would not only enhance the status of the officers but also elongate the terminal levels of some of the beneficiaries beyond their present respective grade levels."
Mr Aderibigbe, therefore, thanked Governor Makinde for putting smiles on the faces of workers, pensioners and the entire people of Oyo State.
ECOWAS Trade Network Re-elects Nigeria's Yakusak Ezra as President
By Adedapo Adesanya
The Executive Director/Chief Executive Officer of the Nigerian Export Promotion Council (NEPC), Mr Yakusak Ezra, has been re-elected as the President of ECOWAS Trade Promotion Organisations (TPOs) Network in Accra, Ghana.
With the election, Mr Ezra is to serve another one-year tenure and will lead 15 other member ECOWAS countries in driving trade within the sub-region.
A statement signed by Mr Ndubueze Okeke, Head, Corporate Communications of NEPC said Mr Ezra's re-election was also in line with Article 11 of the ECOWAS TPO Network.
"The ECOWAS Trade Promotion Organization is a network of all Trade Promotion Organizations in West Africa established by the decisions of the Council of Ministers at the Ordinary Session.
"Nigeria became the pioneer president in April 2021. Dr Ezra became the president following the expiration of the tenure of Mr Awolowo as ED/CEO of NEPC.
"The re-election of Dr Ezra was at the end of 2nd Annual General Meeting of the Network held at Alisa Hotel, Accra, Ghana from 19th – 20th May 2022.
"He was re-elected along with the vice president, Mr Ben Guy Mbangue from Cote' D'Ivoire.
"The duo constitute the Executive Bureau of the Network and the tenure expires after one year. All members present unanimously re-elected the President and Vice President respectively," the statement said.
ECOWAS TPO Network is a public-sector led entity and will work in partnership with the ECOWAS commission to drive inclusive trade development initiatives within West Africa and beyond.
The body is part of steps towards building mutual trust and cooperation without borders within the ECOWAS region. As of today, intra-Africa exports only account for about 16 per cent of Africa's global export, and more specifically intra-ECOWAS trade only accounts for a tenth of ECOWAS countries' global trade.
FG Names Anamekwe Nwabuoku as Acting Accountant General
By Aduragbemi Omiyale
Mr Anamekwe Nwabuoku has been appointed by the federal government as the acting Accountant General of the Federation (AGF).
The appointment of Mr Nwabuoku followed the suspension of Mr Ahmed Idris from office after the Economic and Financial Crimes Commission (EFCC) arrested him over an alleged N80 billion.
Last Monday, the anti-graft agency apprehended Mr Idris after his failure to honour an invitation extended to him over the matter.
He was taken into the EFCC custody to answer questions about the alleged fraud and to ensure an "unhindered investigation," the Minister of Finance, Budget and National Planning, Mrs Zainab Ahmed, asked him to step aside.
This action led to the postponement of the monthly Federal Account Allocation Committee (FAAC) last week as the embattled AGF leads the gathering.
In order not to create a vacuum, the federal government has asked Mr Nwabuoku to head the office in an acting capacity pending the outcome of the probe into the fraud allegation against Mr Idris.
His appointment was confirmed in a letter dated Friday, May 20, 2022, and signed by the Permanent Secretary in the Federal Ministry of Finance, Budget and National Planning, Mr Aliyu Ahmed.
According to the notice, the acting AGF is expected to carry out his duties in strict compliance with extant rules and observe the highest sense of professionalism.
Latest News on Business Post