Reps to Support Nollywood for Better Society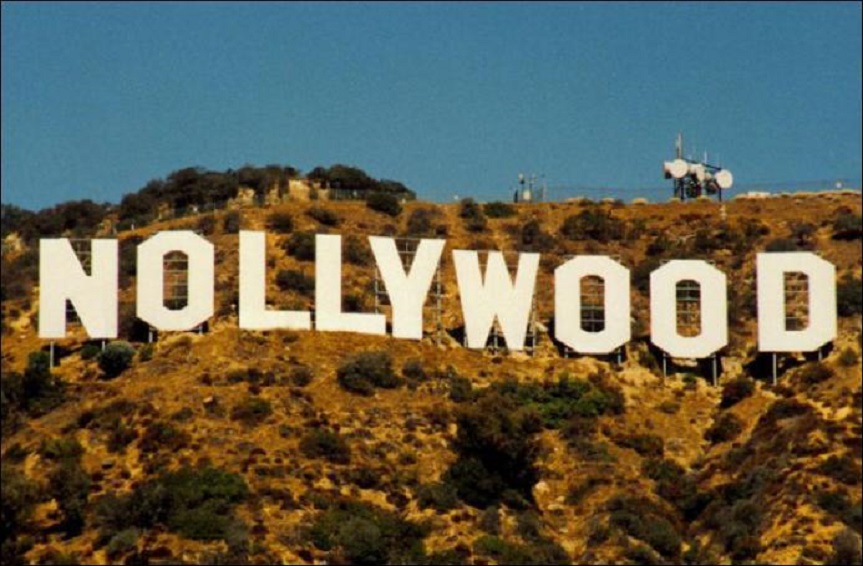 By Adedapo Adesanya
The House of Representatives has pledged to support the nation's movie industry, popularly known as Nollywood, noting that the sector has a critical role to play in achieving a better society as it tells how the nation is by the outside world through the content of their trade.
Speaker of the lower chamber of the National Assembly, Mr Femi Gbajabiamila, was quoted as saying in a statement by his Media Adviser, Mr Lanre Lasisi.
It was revealed that the Speaker made the call during the opening of a Leadership Master Training for Nollywood Celebrities and Stakeholders under the platform of the Actors' Guild of Nigeria (AGN) in Abuja yesterday.
He said, "Beyond the questions of economics and profit, there is the issue of the critical role of Nollywood in influencing culture, defining national character, and promoting national identity.
"You also have a responsibility to tell the best stories of our beloved country. I do not propose to turn you into cheerleaders for a Nigeria that does not exist.
"But the stories of men and women thriving through adversity and innovating for prosperity needs to be told, and it falls to you to tell those stories.
"I hold in my heart a fundamental belief that our highest aspirations for Nigeria can only be achieved by the combined effort of patriots working together to make real the vision of a prosperous and peaceful country."
To emphasise the importance of Nollywood to the nation's socio-economic development, the Speaker noted that the entertainment industry in Nigeria has grown to become a critical part of the economy.
He, however, stressed that by addressing the challenges confronting the industry, much more can be achieved, saying, "With adequate investment, a supportive regulatory environment, better training and capacity development, Nollywood will grow beyond our present dreams and surpass our highest ambitions.
"It falls to all of us, in government, in the private sector and across society to identify the ways we can help the industry reach the heights we all know is possible."
Mr Gbajabiamila said the training was apt, particularly at this moment in the national history when the challenges we face require leadership, creativity and innovation in bounds.
"One of the other reasons this event is especially timely is that it provides an opportunity to answer the question of how to rebuild the industry after what has been a difficult year.
"Additionally, we can lay the groundwork for future collaboration and acquire the leadership resources that will stand the industry in good stead for the future," he added.
The Speaker also assured the actors of his continued support for the upliftment of their trade towards ensuring that the industry continues to contribute to the socio-economic advancement of Nigeria.
On his part, House Minority Leader, Mr Ndudi Godwin Elumelu, expressed delight at the event, noting that "The much needed strategic multi-sectoral efforts to guarantee the desired rebound and repositioning of the movie industry in Nigeria, though long overdue, has begun."
According to him, the country's movie industry, more than any other social platform, remains critical in the moulding of the character of members of the society, especially the youths, women and children, as well as the outside world seeing the nation from the plots, setting and narratives of the movies.
Ecobank Nigeria to Host Photography, Art, Design Exhibition
By Modupe Gbadeyanka
As part of activities to commemorate this year's World Photography Day slated for Friday, August 19, Ecobank Nigeria will host a Photography, Arts and Design Exhibition (PADE).
The 3-day event themed A Canvas for Africa's Creatives will hold at the state-of-the-art head office complex of the bank, Ecobank Pan African Centre (EPAC), on Ozumba Mbadiwe, Victoria Island from Friday, August 19 to Sunday, August 21, 2022.
The Head of Marketing and Corporate Communications of Ecobank Nigeria, Mr Jide Sipe, explained in a statement that the exhibition was conceived by the financial institution to help showcase the brilliance of Nigerian creatives to the world.
He further stated that the exhibition is part of the bank's current strategy as a pan-African bank to sustain its legacy as a foremost supporter of the creative industry in the country, noting that it provides a platform for harnessing and powering the creativity of the African continent.
The event, which he said is open for members of the public to attend for free, will witness an assemblage of creative influencers in photography, visual arts, vocal and dramatic arts, and designs, adding that there will also be digital engagement ideas for creatives, photography contest and draws on social media, amongst others.
"At the event, we expect portrait photographers, event photographers, landscape photo artists and basically everyone with lenses to capture moments and frame memories in time.
"We also expect creative influencers in visual arts such as painters, calligraphers, cartoonists, make-up artists and basically everyone good with a brush or pen. In attendance too will be spoken word poets, influencers, videographers and basically everyone who can compose a distinct audio-visual reality.
"We are in contact with architects, interior designers, graphic designers and basically everyone who enjoys bringing abstractions to life. There will also be side attractions, including games, photo booths, performances, VR station for kids, and 3D virtual art displays," he said.
Mr Sipe further called on all creatives and influencers to do short videos introducing and showcasing themselves on social media.
"We will have a contest where people would take pictures or paint a notable Nigerian landmark and share their inspiration with us.
"Participants must hashtag their photos or paintings with #Padebyecobank to participate. There will also be a raffle draw on social media to determine who wins the free family photoshoot during the exhibition. This is open to people who attend the exhibition. It is a total package,"
Prime Video Intensifies Efforts to Cut Market Share of Netflix, Others in Nigeria
By Adedapo Adesanya
Global streaming service, Amazon's Prime Video, has increased its investment in Nigeria with customers now able to sign up for the streaming service in the local currency, Nigerian Naira, a move that will see it compete with Netflix and other competitors in the Nigerian market.
The news comes as Prime Video's first local marketing campaign for Nigeria launches with the announcement of two Local Amazon Originals for Nigerian customers, Gangs of Lagos and LOL: Last One Laughing Naija.
In a release, it said for N2,300 per month, customers in Nigeria can sign up for a Prime Video membership at PrimeVideo.com and enjoy a great selection of entertainment, including global Amazon Original movies and TV series, popular Hollywood titles, exclusive Nollywood movies, and local Nigerian originals coming soon.
Prime Video members can also stream and download and watch anytime, anywhere through the Prime Video app on compatible mobile devices, tablets, Smart TVs, or online at PrimeVideo.com.
Customers can also control the amount of data they use by selecting Good, Better, or Best streaming quality, or downloading on their mobile device for offline viewing later.
Speaking on the foray into the Nigerian market, Mr Josh McIvor, director of International Expansion, Prime Video said, "We're delighted to be increasing our investment in Prime Video for customers in Nigeria, making it a truly localised experience.
"From local payment and a full-scale local marketing campaign to more local content specifically for Nigerian customers, our investment in Nigeria is a significant step towards our broader expansion plans in Africa and our ambition to be the most local of global streaming services."
Adding her input, Mrs Wangi Mba-Uzoukwu, head of Nigerian Originals, Prime Video said, "We know our customers want to see locally relevant faces, places, and stories alongside our global content on Prime Video, so we're excited to be bringing Nigerian customers these brand-new Local Amazon Originals, Gangs of Lagos and LOL: Last One Laughing Naija, which will complement our growing selection of Nollywood and African series and movies.
"The news signals our continued commitment to the Nigerian TV and Film industry, bringing the very best of authentic, homegrown stories to not only our customers in Nigeria but also Prime Video members around the world."
Prime Video noted that both local productions build on recent film deals made by the service including an exclusive commissioning slate deal with Nemsia Films for three feature films, beginning with Breath of Life, launching next year.
Other exclusive licensing agreements include deals with leading Nigerian production studios Inkblot Studios and Anthill Studios, bringing Prime Video customers exclusive access to their movies after theatrical releases, such as box-office hit King of Thieves, Superstar, Progressive Tailors Club, Bad Comments, and Badamasi, which are currently available to watch. This highlights the commitment by Prime Video to deliver local and authentic African films to a global audience of more than 200 million Prime members worldwide.
The new Nigerian Originals will join Prime Video's selection of global Amazon Original series like The Boys, The Terminal List, The Marvelous Mrs Maisel, and upcoming, highly anticipated The Lord of the Rings: The Rings of Power, as well as popular Amazon Original movies like Coming 2 America, The Tomorrow War, and Tom Clancy's Without Remorse.
Joeboy, 29 Others for YouTube Music Foundry Class of 2022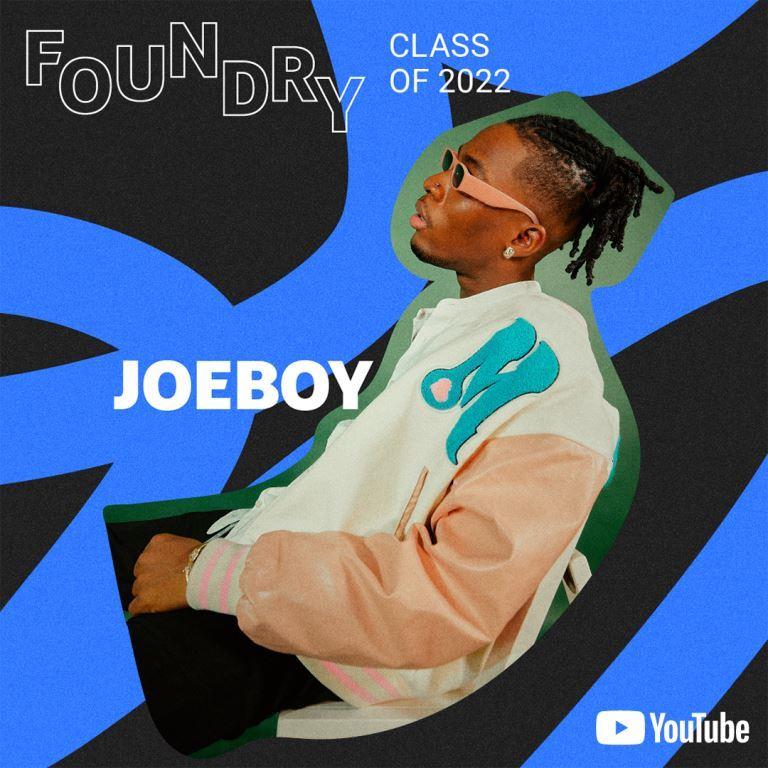 By Modupe Gbadeyanka
Nigerian music sensation, Joeboy, has been chosen alongside 29 independent artists across the globe for the YouTube Music Foundry Class of 2022.
The Foundry program was created in 2015 to assist the artists to build sustainable careers on their own terms and so far, 250 independent entertainers have passed through the system, including Arlo Parks, beabadoobee, Dave, Dua Lipa, Clairo, ENNY, Eladio Carrion, girl in red, Gunna, Japanese Breakfast, Kenny Beats, Natanael Cano, Omar Apollo, Rema, Rina Sawayama, ROSALÍA, Saba, Snail Mail, Tems, Tenille Arts and many more talented musicians.
It was gathered that this year's program is the largest class to date, with 30 independent artists drawn from 15 countries, including Ghana, the United States, Canada, the United Kingdom, Mexico, Japan, and Australia, among others.
Foundry artists are recognised for their storytelling, and innovative approach to music and are viewed as the next generation entertainers.
The 2022 Foundry Class reinforces YouTube's commitment to supporting Sub-Saharan artists as next-generation global music stars; playing a part in developing individual talent in the region.
The Foundry programme ensures that artists can be independent and still have a successful career in music with the support of platforms like YouTube and this year will power two programs, the Foundry Class of 2022 and the independent release support.
Commenting on his inclusion, Joeboy said, "Being an independent artist simply requires me to be at the centre of all of my dealings as a creative. Aside from creating the music, I have to carry out due diligence to make sure I am making the right decisions every now and then."
On his part, Ghana's Black Sherif said, "Success as an independent artist is connecting with one more person on any level through my music. Once that is constantly achieved, in my opinion, everything else will follow. Being a Foundry artist for me means a strong global platform with support to visually take my expression to the next level and reach more people in the process."
"It's no small task to be an artist in 2022, working to find stability, fulfilment, and fans who get it. Foundry celebrates the courage of independent artists and the communities that surround them. Our global team is lucky to be their champion and reduce barriers on their journey, every step of the way," the YouTube Artist Partnerships Lead, Naomi Zeichner said.
Also, SSA YouTube Music Lead, Addy Awofisayo, disclosed that, "We believe that lowering the barrier to entry that unlocks opportunities for music artists to create and connect with a global audience is crucial. But beyond that, Foundry will assist the music artists participants in navigating a new increasingly digital industry as they connect with fans and generate revenue."
Latest News on Business Post