Gmail to Roll Out Voice, Video Call Features in November
By Sodeinde Temidayo David
Global technology company, Google, has revealed a new development on Google Mail (Gmail), which will enable its users to make voice and video calls through the electronic mailing platform.
This was unveiled as part of a major expansion to Google Workspace, with the company saying it hopes to make spontaneous workplace meetings a more common occurrence.
The new development will be embedded in the update of the app and the web version. This means when the update is done, users will be able to call friends and colleagues.
As the company looks to make hybrid working less painful for workers spread between home and the office, direct calling using the company's Google Meet video conferencing tool will be coming to the Gmail mobile app.
The new Google Meet calling feature aims to ensure that users will no longer need to open up Google Meet to join a meeting or make a quick unprepared call, but can do so directly from the Gmail app itself.
Users will be able to open up their Gmail mobile app on Android or iOS and call contacts on their PC, laptop or mobile device, quickly and easily connecting co-workers.
According to Google, the new Meet calling feature is designed to be a seamless experience of initiating a video or audio call between one or more participants that better supports the flows of hybrid work by allowing for more spontaneous connections.
Google further made it known that its expanded call functions are not limited to Gmail and will also be coming to all the natural endpoints in Workspace including chats, contact cards and spaces.
This includes a new companion mode for Google Meet that will allow users to seamlessly join meetings from their personal device while leveraging in-room audio and video and will roll out from November 2021.
Google also revealed that Google Meet will soon be getting live-translated captions, available in English to French, German, Spanish and Portuguese later this year, with more languages coming soon.
Sigma Pensions Trains 100 in Digital Marketing, Others
By Adedapo Adesanya
Pension Fund Administrator (PFA), Sigma Pensions, in collaboration with Junior Achievement Nigeria (JAN), recently trained 100 youths in Digital Marketing, Web Development and Graphics Design.
The 5-day Digital Bootcamp was part of Sigma Pensions' Corporate Social Responsibility to equip young people with digital skills that will add value to them, improve their employability, create businesses and in extension grow the Nigerian economy.
As a business that has experienced the power of digital technology and its exponential impact on growth, the project is timely and relevant especially in these times when STEM skills are in high demand.
Held from September 6-10, participants ranging from age 18 – 25 came together for the live event which was held at John Centre Hall, Peb 04 Plaza, Dalaba Street, Behind Shoprite, Wuse Zone 5, Abuja.
Day 1 of the intensive digital boot camp introduced participants to data analysis, and digital marketing fundamentals.
The Sigma team was available on Day 2 to educate participants briefly on financial literacy after which a deep dive into the web development and graphics sessions commenced.
The graphics sessions covered the technical know-how of graphics design; visual hierarchy, page layout techniques, design use typography.
Web development classes covered the practical and theoretical aspects of web development, which involved developing a website for the Internet (World Wide Web) and also Content Management System (CMS).
The 5-day event closed with an exhibition where participants showcased their ideas, websites and designs where the most outstanding group was rewarded with a cash prize of N200,000.
Mr Afolabi Folayan, the Executive Director, Operations Sigma Pensions, stated that, "In 2016, we embarked on a digital transformation journey which has resulted in a radical transformation in our business and service delivery to both internal and external customers."
He noted that by leveraging technology, Sigma Pensions had little or no negative impact during the pandemic as seamless customer service was achieved with minimal interruptions.
Through this bootcamp and subsequent ones, Sigma Pensions hopes to equip young Nigerians with relevant digital skills which will serve as a springboard for a career in any preferred field in tech.
Tiktok Limits Kids to 40 Minutes Per Day in China
By Ashemiriogwa Emmanuel
As China continues to cut down on accessibility to video games for younger children, the Chinese version of Tiktok called Douyin has said that all its authenticated users under the age of 14 can only access the app for up to 40 minutes a day, which must be between 6 a.m. and 10 p.m.
In a statement issued by the Chinese short video app owned by Beijing-based ByteDance, users under the above age bracket will now access the app in a "youth mode" in its mission to moderate the exposure of young ones from inappropriate video content.
"The measures would apply to all users registered with their real names and as being under 14 years old. The mandatory measures are designed to protect younger users from harmful content.
"Up to 40 minutes, a day of Douyin for younger users will henceforth serve up edifying content such as science experiments, museum exhibitions, and history lessons," the statement read.
Authorities have directed game companies and platforms like Douyin to use real-name identification for all its users; the process requires users to provide a phone number and other identification to access online games.
ByteDance, the parent company, said the content available to users in youth mode will now include educational material like "interesting popular science experiments, exhibitions in museums and galleries, beautiful scenery across the country, explanations of historical knowledge, and so on."
This is coming barely 21 days after the Chinese Government placed restrictions and limits on the gaming time for minors to three hours per week (8:00 p.m to 9:00 p.m.) on Fridays and weekends as a bid to stop gaming addiction facing the country.
In recent times, Chinese regulators have strictly push against minors being exposed to online dangers such as "blind" and "chaotic" worship of internet celebrities which has been posing violations of core socialist values.
In the same vein, it has recently launched a six-month-long national campaign to address what it perceives as major issues in the digital industry such as disturbing market order, infringing users' rights, threatening data security, and unauthorized internet connections.
Nigeria Needs Cutting-Edge AI Applications—Osinbajo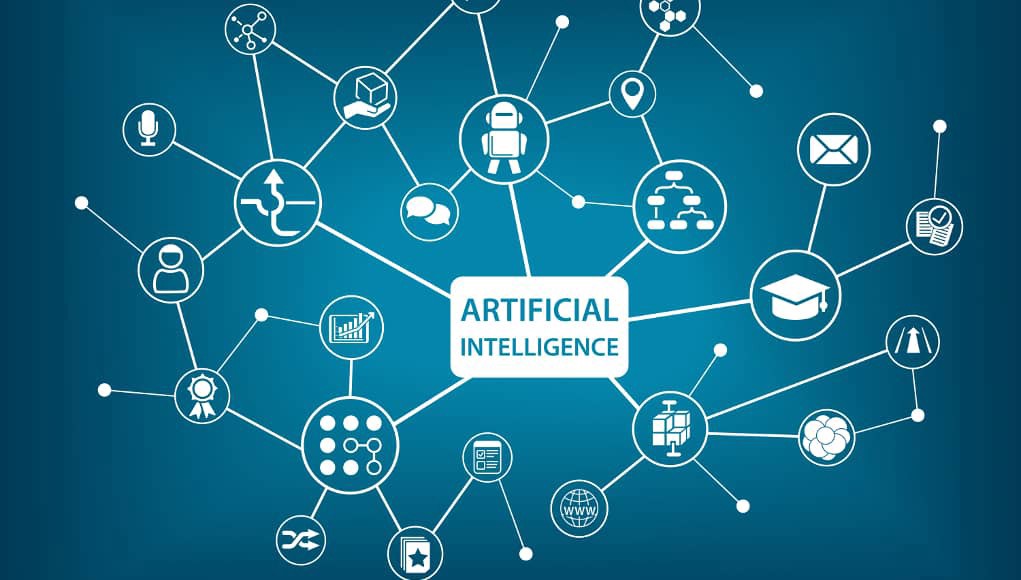 By Adedapo Adesanya
Nigeria needs to invent and produce cutting-edge Artificial Intelligence (AI) applications for education, business, medicine and security.
This was the view of Nigeria's Vice President, Mr Yemi Osinbajo, at the founding class (2021) of the Nigerian University of Technology and Management (NUTM), Lagos.
Mr Osinbajo, while giving a keynote address at the event, also called for an effective collaboration between public and private sectors to build world-class institutions focused on innovation in science, technology and management sciences that would help proffer solutions to the country's challenges.
NUTM is a top-notch school of innovation and technology focused on nurturing leaders in Nigeria and Africa, promoted by Mr Okey Enelamah, immediate past Industry, Trade and Investment Minister.
"The most significant problems of this generation, especially in Africa, will require innovation in science, technology and the management sciences, especially entrepreneurship and innovative leadership if we are to stand a chance of resolving them," the VP was quoted as saying in a statement released by his media aide, Mr Olaolu Akanda.
The Vice President said that the graduands of the NUTM programme had what was required to be among those who would in the future, provide solutions to national and global challenges in different sectors.
"I think sitting before us today, the graduands of the NUTM Scholars Programme, we might just be beholding the men and women with the answers to some of the world's most significant challenges.
"And there are many challenges indeed. We need to invent and produce cutting-edge AI applications for education, business, medicine and security.
"We need to design the educational innovation required to train millions of children in or out of classrooms all across the country and on our continent, and provide the techniques for delivering opportunities in technology on the scale," he said.
Mr Osinbajo said that in Agriculture, Nigeria needed to invent advanced devices, precision agriculture methodologies, and robotic systems
He said such inventions would guarantee the huge yields per acreage or volumes in dairy and livestock to meet the food security needs of a country headed for the third position in global population size in a few short years.
"And we are waiting for the breakthrough in the treatment of peculiar African health challenges such as sickle cell disease, fibroids and cancers.
"There is so much to do. But we know that ground-breaking innovation in technology or commerce will always be the product of the work of well-trained people.
"Which is why the NUTM Scholars Programme was designed to offer cutting-edge knowledge in Technology, Entrepreneurship and Design; Management; Perspectives in breakthrough Leadership ideas, Critical thinking and Writing."
According to him, the goal of the university is to train and equip highly sophisticated crack technology, innovation and management experts.
"The students are the first cut of that dream team. And, we are holding our breath waiting for you to step into your destined roles.
"First, every major innovative breakthrough in science, technology or the social sciences was the product of patient collaborative work, sometimes across nations.
"There is no innovation yet around the hard and, sometimes, long task of creating rare value," he said.
According to him, the second reason why most people will never attain significance is that they are only interested in themselves and their personal successes.
"But to earn significance, one must do something much bigger than oneself, a big idea, a massive game-changer should always be your target.
"Third is developing a mindset that you are as good as anyone who has ever developed a game-changing idea.
"Problem-solving innovators are, after all, men and women not spirits. And this is important because the way not to achieve is to have a mind that is incapable of seeing huge things," he said.
While commending the founders, management and academics of the NUTM for the great work, Osinbajo told the graduands that those who built Dubai were men and women, not spirits.
In his welcome remarks, Mr Enelamah, who is also the Chairman of the Governing Board of the University, thanked the vice president for attending the event.
He added that NUTM was a pioneering higher education institution that had been established to nurture leaders and innovators to create an impact in Africa and other parts of the world.
Latest News on Business Post