Kaspersky Upgrades Fights Against Ransomware
By Modupe Gbadeyanka
Kaspersky Lab has launched updated versions of its Kaspersky Internet Security in a bid to ensure better protection against ransomware.
The upgraded version is able to protect Mac computers while using public Wi-Fi networks and also offers an extra layer of protection with a secret code for Android users to prevent specific apps like instant messaging services, social media and email from being seen by others if they are accessing a user's phone.
In addition, the consumer line-up is extended by a free solution aimed at protecting Windows home users from cyber threats. The release of Kaspersky Free is coincided with the company's celebration of its 20th anniversary.
The number of Internet users is growing every day. According to Internet World Stats, by March 2017, the number of people connected to the Internet amounted to 3,7 billion across the world.
However, the Kaspersky Cybersecurity Index shows that only slightly more than half of Internet users protect all of their connected devices.
Kaspersky Lab says it believes that all Internet users around the world have the right to be protected against digital threats. That is why the company has developed a free security solution with an optimal set of security technologies for Windows devices in addition to its flagship consumer products, being able to provide world-winning protection for Windows and Mac computers, smartphones, and tablets running under Android, Windows Phone, and iOS.
As such, now users can choose a suitable Kaspersky Lab solution depending on the devices they use, activities that they do in the digital space and cyber awareness skills that they have.
The latest versions of Kaspersky Internet Security and Kaspersky Total Security are designed to protect the modern household, helping people care for their connected devices and every aspect of their digital lives.
In particular, people tend to have major concerns about their data falling into the hands of others, with some of the data stored on personal devices being so sensitive that Kaspersky Lab research shows that globally, 44% of users wouldn't want anyone else to see it.
To ensure users' data stays firmly in their own hands, the new App Lock feature for Android offers an extra layer of protection with a secret code for users to prevent specific apps like instant messaging services, social media, email, or other confidential information from being seen by others when they are accessing a user's phone.
Users can also benefit from the Kaspersky Secure Connection service, integrated with Kaspersky Internet Security and Kaspersky Total Security, which encrypts all user traffic when using insecure Wi-Fi or sensitive websites.
Because their data is so precious to them, over half (56%) of Internet users globally are concerned about the prospect of having their data held at ransom, concerns that are expected to rise following the recent WannaCry and ExPetr epidemics.
To help give people peace of mind, Kaspersky Internet Security and Kaspersky Total Security include the company's anti-ransomware feature, which has been updated to fight even the most complicated ransomware.
The average household today spends a huge part of its awake hours online, and the more people surf the web, the greater their risk of falling victim to a malicious programme or website.
In its annual research, Kaspersky Lab has found that 63% of Internet users globally are worried about phishing emails and websites.
To address this concern, Kaspersky Internet Security and Kaspersky Total Security include anti-phishing technology to prevent users from falling victim to fake or spam emails, fake websites and fraud.
In addition, the updated URL Advisor tells a user whether a link in the search engine leads to a trusted, suspicious, dangerous or phishing website, or a website that may cause their computer harm, via a special indicator close to each link.
The new product in the company's line-up – Kaspersky Free – is based on the company's advanced technologies, which have repeatedly proved their efficiency in numerous independent tests. The reliable and user friendly solution provides basic features to secure users from the most common cyberthreats.
Riaan Badenhorst, General Manager at Kaspersky Lab Africa, commented: "This year, Kaspersky Lab is celebrating an extremely successful 20 years in the IT security market. During all of this time, our mission has been to provide as many people as possible with reliable protection against cybercrime. And we are happy that users from now on will be able to benefit from an extended line-up of consumer products. The new free security solution for Windows is the crown jewel on a comprehensive set of Kaspersky Lab free and freemium solutions for a range of different platforms. The engine in Kaspersky Free is the same as the engine in all of our personal products, and the solution provides users with basic high-quality protection against the most common threats, which is especially important for those who are not able to pay for a full-function solution".
Kaspersky Free detects and automatically blocks suspicious and malicious files and programmes, as well as alerts users on potentially malicious websites and phishing (fake) pages, thus preventing criminal attempts to steal a user's money or their identity. Kaspersky Free databases are updated automatically in real-time, so that users can be sure they are protected from the most current threats, without slowing down their computers.
Starlink is Now Available in Nigeria—SpaceX Confirms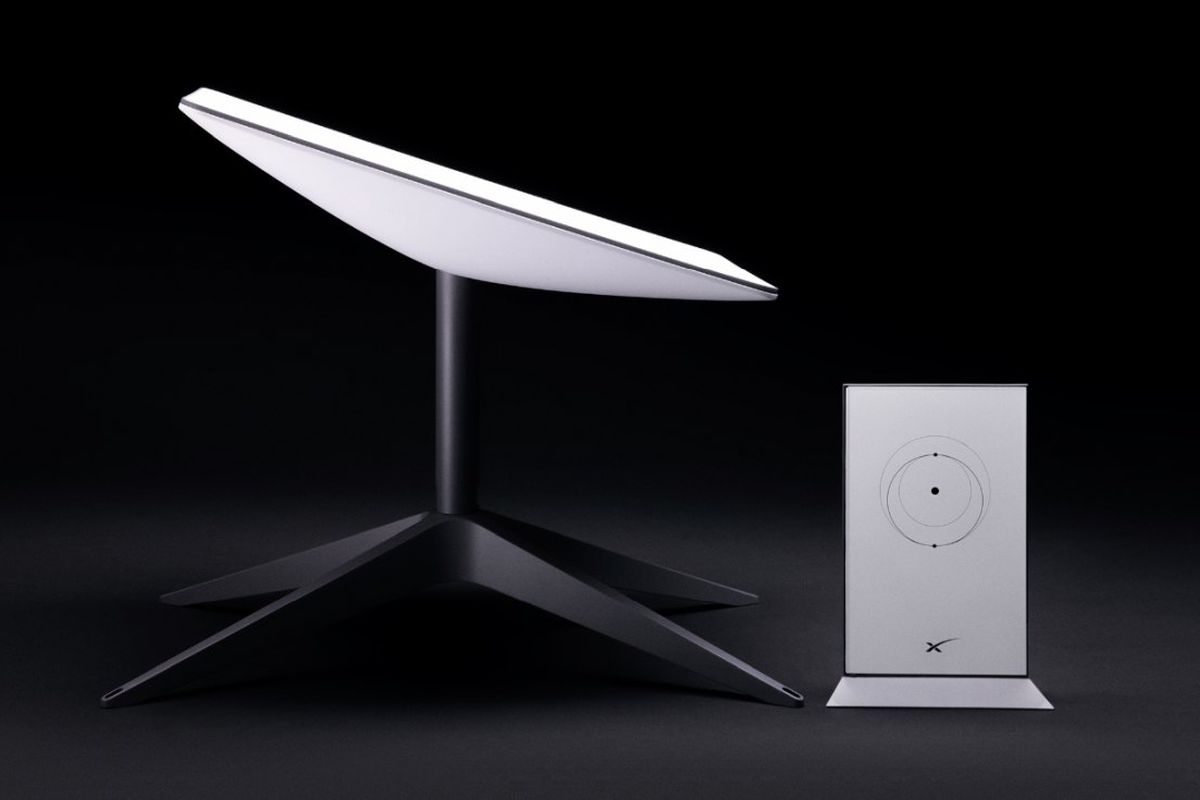 By Modupe Gbadeyanka
Nigerians and tech startup owners can now heave a sigh of relief as Starlink is now available in Nigeria, according to SpaceX.
The internet service provider is owned by a billionaire businessman and owner of Twitter, Mr Elon Musk.
The federal government held meetings with the management of the company to introduce its services in Nigeria. The network was earlier expected to commence its operations in the country last month.
However, after the wait, SpaceX has confirmed the availability of the Starlink network in the country and would be expected to take a huge chunk of the broadband market with competitors like MTN, Glo, Airtel, 9mobile, Smile, Spectranet, and Swift.
Nigeria is the first African country to receive Starlink service.
"Starlink is now available in Nigeria, the first African country to receive the service," a message posted on the Twitter handle of SpaceX on Monday night stated.
Starlink, according to its profile on Wikipedia, is a satellite internet constellation operated by SpaceX, providing satellite Internet access coverage to 47 countries. It also aims for global mobile phone service after 2023.
With Starlink, users can engage in activities that historically have not been possible with satellite internet, as its high-speed, low-latency service is made possible via the world's largest constellation of highly advanced satellites operating in a low orbit around the Earth.
CBN Gives Interswitch Payments Service Holding Company License
By Aduragbemi Omiyale
A Payments Service Holding Company (PSHC) license has been granted to Interswitch Group by the Central Bank of Nigeria (CBN).
This followed an earlier announcement by the CBN regarding new licensing categories for participants in the Nigerian payments system.
The integrated payments solution provider is among the first to receive this authorisation from the country's apex bank.
According to the regulator, the PSHC regulation requires companies with existing or prospective operations across multiple license categories to set up a PSHC. The activities of each of the PSHC subsidiaries operating within those respective licensing regimes are clearly delineated for clearer accountability, effective risk management and the enablement of better regulatory oversight by the CBN.
A statement from Interswitch, a leading financial technology in Africa, outlines that Interswitch's Group Holding Company retains ownership of the PSHC in Nigeria as well as its other subsidiaries outside of Africa.
The issuance of the PSHC licence coincides with Interswitch's 20th-anniversary commemoration, which has seen the company cement its position as a pioneering and integral enabler that has actively supported the growth and development of fintech and payments progressively across Africa over the last 20 years.
It also serves to reinforce Interswitch's progressive outlook as a frontier-driving company which keeps pushing boundaries to facilitate the creation of new ecosystems that help businesses and individuals scale and thrive, in line with its purpose of inspiring Africa to greatness through innovation, value-creation and excellence.
"Twenty years ago, we placed a bet on the latent potential we saw in the introduction of e-payment channels at the time, particularly ATMs for the delivery of cash just-in-time, and today, we are gratified to see how far the financial technology and payment systems in Nigeria have grown.
"On the back of our receipt of this additional license, we remain strongly committed to a close partnership with the Central Bank of Nigeria to facilitate the delivery of the Payments Vision (2025) and, of course, the National Financial Inclusion Strategy," the founder and Group CEO of Interswitch, Mr Mitchell Elegbe, remarked.
He further reiterates Interswitch's resolute focus on its over-arching mission to continue championing technology solutions that connect and empower individuals, businesses, and communities across the continent.
Mafab Rolls Out 5G Services in Nigeria
By Aduragbemi Omiyale
Another player has joined the 5G network space in Nigeria, and it is Mafab Communications Limited, which won the licence with MTN Nigeria Plc in December 2021.
After it obtained the licence from the Nigerian Communications Commission (NCC) for $273.6 million, it delayed its rollout, while its competitor, MTN, started in August in a few cities.
Business Post reports that Mafab on Tuesday held a ceremony at the International Conference Centre (ICC), Abuja, to commence operations in the country, promising to deepen broadband penetration.
"We are fully committed to bringing the benefits of 5G services to Nigerians and deploying a network that will drive economic development with increased broadband capabilities nationwide.
"I have no doubt that the service will help deliver improvements in the fields of education, business, smart cities and entertainment," the Chairman of Mafab, Mr Mushabu Bashir, said.
It was gathered that Mafab would largely use existing infrastructure from IHS towers and, if need be, ATC Nigeria Wireless Infrastructure Solutions as well for its operations.
Recall that last month, the NCC again auctioned the 3.5GHz spectrum, which was won by Airtel Nigeria, which intends to launch its operations very soon.
It is not certain how much the Mafab 5G network services would cost. When MTN rolled out its 5G services last year, it sold the device for N50,000 and asked interested customers to pre-order the 5G router.
Latest News on Business Post