MasterCard Considers Cryptocurrency Payments
By Adedapo Adesanya
One of the key players in the traditional payments industry, MasterCard, has said it will soon begin to accept cryptocurrency payments.
The company, in an announcement on its website, said this will commence later this year, explaining that its decision to embrace the digital currency was purely based on data collected across the global MasterCard network.
The credit-card giant's announcement comes days after Elon Musk, the founder of Tesla Inc, revealed his firm had purchased $1.5 billion worth of Bitcoin and would soon begin to accept it as a form of payment.
Other players who backed cryptocurrencies include BlackRock Inc and payments companies Square and PayPal.
"Whatever your opinions on cryptocurrencies — from a dyed-in-wool fanatic to utter sceptic — the fact remains that these digital assets are becoming a more important part of the payments world.
"We are seeing this fact play out on the Mastercard network, with people using cards to buy crypto assets, especially during Bitcoin's recent surge in value. We are also seeing users increasingly take advantage of crypto cards to access these assets and convert them into traditional currencies for spending.
"To be clear, this data is not of any individuals – it's anonymized and in aggregate – but the trend is unmistakable," the statement from MasterCard said.
MasterCard already offers customers cards that allow people to transact using their cryptocurrencies, although without going through its network.
Business Post understands that doing this work will create a lot more possibilities for shoppers and merchants, allowing them to transact in an entirely new form of payment.
MasterCard also believes that this change may open merchants up to new customers who are already flocking to digital assets.
Mastercard specified that not all cryptocurrencies will be supported on its network, adding that many of the hundreds of digital assets in circulation still need to tighten their compliance measures.
Many cryptocurrencies have struggled to win the trust of mainstream investors and the general public due to their speculative nature and potential for money laundering.
The company has listed four key items it is looking for in acceptable digital assets onto its network: Consumer protections – privacy and security of consumers' information; Strict compliance protocols – This includes KYC to snuff out illegal activities;
Assets must follow local laws and regulations in the regions they are used and will need to offer stability as a vehicle for spending and for payments.
This move by MasterCard comes just days after its core competitor, Visa, said it will be supporting digital currencies.
"To the extent, a specific digital currency becomes a recognized means of exchange, there's no reason why we cannot add it to our network, which already supports over 160 currencies today," the company noted.
Applications for Apple Entrepreneur Camp Open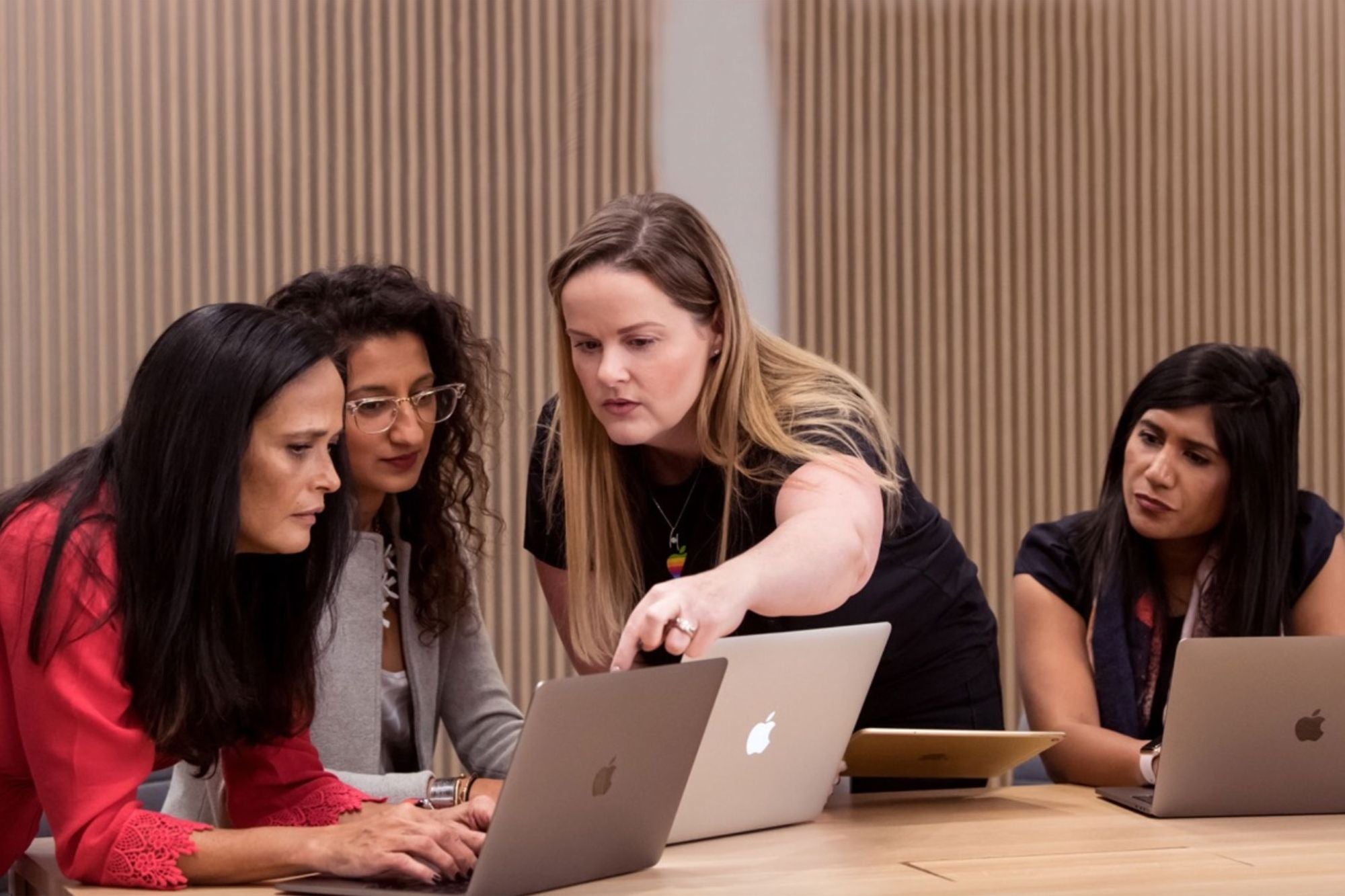 By Adedapo Adesanya
The applications for the next Apple Entrepreneur Camp for Female Founders and Developers have opened.
The Apple Entrepreneur Camp was established with the goal of supporting entrepreneurs who are underrepresented in technology as they build the next generation of cutting-edge apps, and to form a global network that encourages the pipeline and longevity of founders and developers of all backgrounds.
The heart of Apple Entrepreneur Camp is an intensive technology lab working one-on-one with Apple experts and engineers to significantly accelerate your app.
The event will see participants hear from Apple executives and leaders on a variety of topics such as the latest advances in machine learning and augmented reality.
Applicants will have the opportunity to connect as a cohort to discuss challenges specific to their community, and form relationships with their fellow attendees.
At the conclusion of the lab, they will have the opportunity to present their progress, get feedback, and chat with some of Apple's most senior leaders.
In addition, Apple Entrepreneur Camp consists of an immersive technology lab, as well as mentorship, education, and support.
Selected organisations receive the following free of charge: One-on-one code-level guidance from Apple engineers; Ongoing support from an Apple Developer representative for at least one year; One year of membership in the Apple Developer Program; and access to the Apple Entrepreneur Camp alumni network, a world-class group of inspiring and ambitious leaders.
Eligibility:
Applications are accepted from developers worldwide. To be eligible to apply:
The organisation must have:
A female founder, co-founder, or CEO;
A female developer proficient in Swift or Objective-C; and
A developed app or functional build that you can demo live.
The participants must be 18 years of age or older and proficient in English.
The female founder, co-founder, or CEO, the female developer, and additional developer or designer of any gender (if applicable) must be 18 years of age or older, proficient in English, and able to attend together for the entire duration of the program.
Benefits:
One-on-one code-level guidance from Apple experts and engineers; Ongoing support from an Apple Developer representative for at least one year;
One year of membership in the Apple Developer Program; and Access to the Apple Entrepreneur Camp alumni network, a world-class group of inspiring and ambitious leaders.
Review Criteria:
Applications will be reviewed based on:
Content of written responses to the questions in the application form; Commitment to development for Apple platforms using the latest Apple technologies; and whether the app is unique or innovative.
Application:
The application consists of four parts, which include uploads and prompts for written responses.
Organisation details. 
Tell us about your organization and provide contact information for up to three employees who would attend if your organization is selected.
Your app. 
Provide details about your app and development team. You may include a download or demo link, as well as up to three screenshots or wireframes that best illustrate the user experience.
The future. 
Describe what you plan to gain from participating in Apple Entrepreneur Camp, as well as your plans for the future.
Additional information.
Select the dates for which you'd like to apply and provide any additional comments.
Each application will be kept on file for one year.
How to Apply:
Click here to get started.
Application Deadline:
Apply by March 26, 2021.