Panasonic To Showcase Future Lifestyles at IFA 2016
By Modupe Gbadeyanka
Japanese company, Panasonic, says it will exhibit its latest products and technologies at Internationale Funkausstellung Berlin (IFA) 2016 to be held in Berlin, Germany, from September 2 to 7, 2016.
Under the theme of "A Better Life, A Better World," the Panasonic booth will highlight the Lifestyle Showcase to present a living environment featuring "the lifestyles we all desire," complete with Panasonic's wide range of products, from audio-visual equipment to home appliances and beauty.
With its advanced appliances connected to a network, Panasonic will create a multipurpose living area by fusing the kitchen and living and dining rooms into one where the family and friends can congregate and share time together, yet each one can have enough space to spend one's time in one's own way.
As an example of "the lifestyle we all desire" technically achievable within the next three to five years, Panasonic presents an enriched lifestyle as envisaged by sharing the space with loved and special ones.
Multipurpose space allowing to share experiences
This corner will feature a simple, interactive, and harmonious living environment in a manner that reflects personal preferences in daily life. The spatial environment can be changed depending on personal behavior to ensure comfort and to produce unexpected excitement anywhere.
・ In/visible library, glass curtain
Transparent displays are blended into the home's interior – invisible as they are built into cupboard doors or sliding doors. The displays show images only when necessary.
・ Lighting and audio-visual equipment
Lighting and sound change in response to personal movement. The equipment effectively changes the atmosphere depending on the situation.
Equipment and services that reflect personal preferences and increase satisfaction
This corner will feature a living environment that enables access to appropriate information and offers support on various occasions in daily life. The cooking experience helps to enjoy meals and conversation.
・ Sake & wine cellar
This cellar keeps different types of alcoholic beverages, such as sake and wine, at optimal temperature and humidity. A transparent display is used as the door to show a variety of information such as information about the drinks inside and recipes of dishes that go well with them.
・ Range hoods equipped with a camera
Panasonic's range hoods achieve accurate sensing of cooking conditions. The temperature of induction hobs is properly controlled to get professional-level cooking at home. The progress of cooking can also be checked.
・ New Concept Built-in Cooker
Panasonic's new cooker is based on a concept totally different from that of induction hobs and griddles. It is also built into a table. The operation is simple – put ingredients on a dish and set it on the cooker. No pot or frying pan is required because the cooker heats only the ingredients. The cooker presents a new cooking experience that keeps freshly cooked dishes hot and tasty until the end of a meal.
・ Cloud services
The cloud services are designed to present recipes for increasing the joy of cooking and making up variations. Working in tandem with a range hood equipped with a camera, the cloud services enable connected cooking appliances to share information and control the temperature, so that multiple dishes can be completed simultaneously. Great food makes your party with special ones even more special.
・ All in One Laundry
This laundry machine does a series of time-consuming laundry chores, from washing, drying and folding, to storage, based on image analysis and robotics technologies. This allows for more leisure time.
・ Home controller
The home controller is designed to control all home appliances, including lighting, and provide helpful information. For example, the controller also detects and lets users know what is left in the refrigerator. It is connected with the cloud via a home server to support various aspects of daily life.
Smart Home
Lifestyle Showcase: Peace of mind for your life
Here visitors can find a smart home that is easy to operate, with all security products in the house, e.g. cameras, sensors, connected. A lifestyle that provides a sense of security is introduced in five settings and presentations.
Products on Display
・ Home network system
This corner will introduce a DECT-compatible home network system that easily establishes a connection between a smartphone and the home. Also exhibited will be optional products including indoor and outdoor cameras, open/close sensors, occupancy sensors, and smart plugs with a built-in sensor.
Digital Imaging
Consulting counter & shooting
The lineup of Panasonic LUMIX digital cameras and video cameras will be on display. Panasonic's product experts will be on hand to offer consulting services. All products on display here will be available for visitors to try out and experience first-hand.
Products on Display
・ HC-X1 4K 60p/50p video camera (to be released in December 2016 in Europe)
HC-X1 is the world's first* video camera with a 1-inch sensor that features a wide-angle (24 mm)/optical 20x zoom lens. This new 4K 60p/50p video camera that meets professional needs will be on display.
*As of September 1, 2016, based on a survey conducted by Panasonic.
・ LUMIX Digital Cameras
This corner will feature DMC-TZ100 and other LUMIX cameras to introduce the Focus Select feature, which allows the focus position to be freely adjusted after the photo is taken, and the 4K PHOTO feature, which enables the user to select a frame from a 30-fps image sequence and create a photo.
TV + Home AV
Lifestyle showcase: True to filmmakers vision
This area highlights Panasonic's guiding philosophy for picture quality: "true to the filmmaker's vision," by showing how Panasonic is uniquely involved from the movie-set through to the living room. As such Panasonic's professional filmmaking equipment is displayed alongside its Ultra HD Premium* TVs and a Blu-ray Disc players.
*A premium standard established by the UHD Alliance that specifies the highest quality of 4K Ultra HD
Products on Display
・ 4K Pro HDR TVs
This corner will highlight the high-quality picture quality of Panasonic's 4K Pro HDR DX-series line-up, with accurate color thanks to Panasonic's proprietary image processing technologies, and fine-tuning by a leading Hollywood colorist. Panasonic's Art & Interior design concept for 2016 TVs which aims to harmonize them within our living environments is displayed and explained. Panasonic will also exhibit a prototype OLED TV, in addition to various other future TV technologies.
・ Ultra HD Blu-ray™ Players
In addition to the high-end DMP-UB900, the DMP-UB700 which will be released from October 2016 in Europe, will also be exhibited. Both models are ULTRA HD Premium* certified and thus deliver the best 4K/HDR experience available.
Audio
Products on Display
・ Urban Audio series
The Urban Audio series will be on display for the first time. Featuring stylish designs, this series is designed to deliver high-quality music for urban life based on the concept of "LIFE WITH MUSIC, REIMAGINED." The SC-UA7 all-in-one speaker system consists of 10 speaker units, each built into a hexagonal cabinet, and delivers powerful sound with a 180-degree listening area. The SC-RB5, which is portable and waterproof type, produces ultra-bass sound by vibrating the bottom face of the cabinet, and achieves a 360-degree sound field.
・ AllPlay™-Compatible products
Visitors will find here Panasonic's audio products that are compatible with the AllPlay™ protocol, which uses Wi-Fi to play music simultaneously on several devices in the house. Various products will be on display to present a new audio experience at home, including the SC-ALL7CD featuring a flat design that achieves both high sound quality and compactness with Hi-Res compatibility, and the SC-ALL05, the first waterproof product in the series with a built-in battery.
・ Headphones
This corner will exhibit RP-BTS50/BTS30/BTS10 wireless headphones that enable the user to enjoy high-quality sound while engaged in hard sports, and RP-HF500/300/100 high sound quality headphones featuring a fashionable design and color variations, etc.
・ Hi-Res-compatible products
This corner will introduce products that play Hi-Res audio files with high resolution and quality, such as SC-PMX100/70 micro audio systems, RP-HD10/6M headphones, and RP-HDE10 inside phones.
Personal Care
Lifestyle Showcase: Feeling better by looking good
Personal Care for three categories, ladies beauty, men's grooming, and oral care, will be presented in a special space.
・ Ladies beauty
The EH-XC10 facial beauty appliance for "dense foam aesthetic salon treatment" and the EH-XT20 ion effector, both of which are to be released in October 2016 in Europe, will be introduced as high-grade professional beauty products. Visitors can also try out the EH-SA31 steamer. #SnSnap, an SNS photo printing service, will also be available here.
・ Men's grooming
Visitors can experience firsthand the 5-blade ES-LV9N Lamdash shaver that allows for a gentle and close shave, ER-GB80 beard and moustache trimmers offering 39 settings for personalized trim length, and the ER-GC71 hair trimmer.
・ Oral care
The EW1411 rechargeable dental beat, the EW-DM81 electric toothbrush (to be released in September 2016 in Europe), and the EW-DL83 will be available for try out.
Laundry
Products on Display
・ This corner will feature demonstrations using an actual model equipped with Panasonic's unique Auto Care function, which employs four sensors to detect laundry weight, materials, and soil levels as well as water temperature, and automatically achieves optimal washing settings. The lineup exhibition will feature 10 kg and 8 kg models to compare how much laundry can be handled in one load. Miniature models will show the history of Panasonic washing machines, and a video presentation will illustrate their quality trusted by consumers over many years.
Kitchen Appliances
Lifestyle Showcase: Experience Fresh
A food specialist will be invited for cooking demonstrations using Panasonic's kitchen appliances — microwave oven, bread maker, slow juicer, high-power blender, food processor — and ingredients that are kept fresh in a Panasonic refrigerator. Recipes for dishes that can be cooked using Panasonic's kitchen appliances will also be introduced.
Products on Display
・ Kitchen appliances
On display will be the NN-DS596 microwave oven, the SD-ZB2512 bread maker, the MJ-L500 slow juicer, the MX-ZX1800 high-power blender (to be released in September 2016 in Europe), and the MK-F800 food processor. Visitors will also be able to learn about a fresh and healthy eating lifestyle that can be readily practiced.
・ Refrigerators
This corner will focus on Panasonic's own technologies including temperature control that keeps meat and fish fresh for an extended period of time at -3°C, in addition to demonstrations showing humidity and nutrient control technologies to maintain freshness. A lineup of side-by-side refrigerators along with their sleek design will also be introduced.
Built-in Kitchen Appliances
Cooking demonstrations
An instructor from a famous Japanese cooking school, the TSUJI Culinary Institute, and a German chef will prepare dishes using Panasonic's cooking appliances. Visitors will find how accurate temperature control of Panasonic's induction hobs makes perfect deep fries and grilled dishes. The food will be available for tasting.
Products on Display
・ Induction hobs
This corner will feature the Genius sensor, Panasonic's original light thermal sensor technology that detects far-infrared radiation from the bottom of the pot to ensure accurate temperature control. Panasonic's proprietary technologies to provide optimum temperature control for cooking will be introduced using a skeleton model and video. Also on display will be a prototype of the KY-T937VF induction hob (to be released in March 2017 in Europe).
・ Built-in equipment
Built-in kitchen equipment that is on sale in Germany (steam microwave ovens, dishwasher-dryers, warmers, and refrigerators) will be on display. For the HL-SX485 steam microwave oven equipped with inverter controls and steamer functions, steam demonstrations will be performed.
Technics
Sound room
・ Visitors can experience the Technics SL-1200G direct drive turntable system that has been developed to redefine the direct drive mechanism, and the sound of the G30 series that is designed to create next-generation Hi-Fi sound.
Products on Display
・ SL-1200G direct drive turntable system
The manufacturing process for the SL-1200G, underpinned by craftsmanship, will be introduced together with a video presentation. Tradition is combined with advanced technologies, with each part carefully crafted.
・ Lineup exhibition
The overall concept of Technics will be introduced by exhibiting the full lineup of products, including Reference Class, Grand Class, and Premium Class, and the Technics TRACKS Hi-Res audio files download service, etc.
Future Living Berlin
Panel/diorama exhibition
・ In addition to the smart city project in which Panasonic is involved, the company's five proprietary solutions that underpin the smart city project will be introduced using panels and dioramas. These solutions include smart energy, smart mobility, smart security, smart health, and smart citizenship.
Panasonic Booth at IFA
Period:
Friday, September 2 to Wednesday, September 7, 2016
Location:
Messe Berlin, Hall 5.2 a/b
Booth size:
Approx. 3,300 m2
Exhibits:
Latest consumer electronics products
Panasonic Live@IFA 2016
Panasonic will be covering its booth live with "Panasonic LIVE@IFA 2016." The booth as well as the latest products, and Panasonic's ideas and technologies that help realize an "aspirational lifestyle" will also be introduced in detail.
Panasonic LIVE@IFA Special Website: http://www.panasonic.com/ifa
(*EU residents can join the winning game. Learn more at the special website.)
Please follow Panasonic's main stream for LIVE@IFA 2016 with hash tag #PanasonicIFA.
FBNQuest Advises Firms What to do to Manage Rising Cyber-Attacks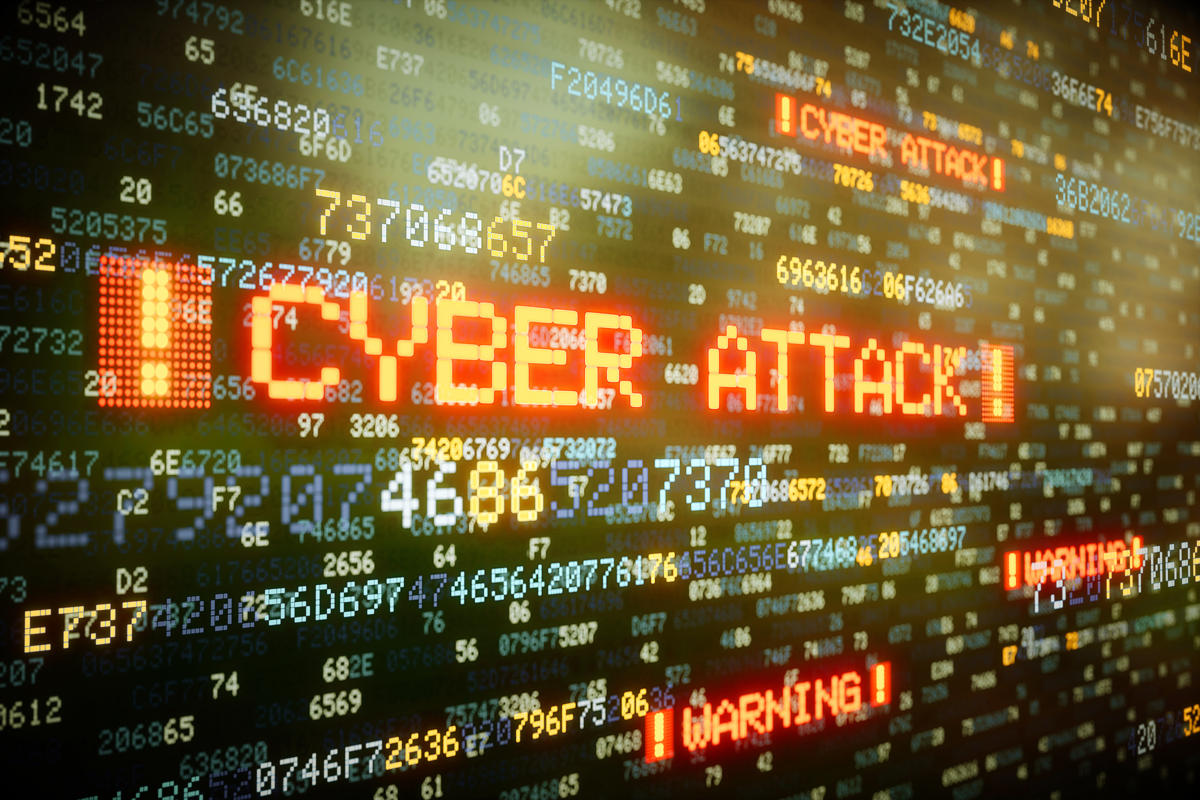 By Adedapo Adesanya
As Africa faces the threat of rising cybercrimes, FBNQuest, through its Thought Leadership medium, has called on the need to recognise the strategic importance of managing companies' security infrastructure.
In a note made available to Business Post, it stated that organisations of all sizes should be looking at what to do when (not if) they are hit by cyber-attacks.
Cybercrime is estimated to cost Africa $4 billion a year (a figure that hits $450 billion worldwide), broken down into yearly losses of $570 million, $500 million, and $36 million for the economies of South Africa, Nigeria, and Kenya, respectively.
Drawing real-life parallels, in early October 2020, Uganda's telecoms and banking sectors were plunged into a crisis in the wake of a major hack on Pegasus Technologies that compromised the country's mobile money network.
Hackers used approximately 2,000 mobile SIM cards to gain access to the system, and an estimated $3.2 million was stolen.
In June 2020, the second-largest hospital operator in South  Africa, Life Healthcare, was hit by a cyberattack in the middle of the COVID-19 pandemic, paralysing the 6,500-bed provider and forcing it to switch to manual backup systems.
As per the International Criminal Police Organisation (Interpol), the most prominent threats in Africa, based on input from Interpol member countries and data drawn from private sector partners, identified that the top five threats listed in the report include online scams, digital extortion,  email account compromise, ransomware, and botnets.
FBNQuest noted that "the current international threat landscape is incredibly diverse and includes a resurgence of bored teenagers who hack just for the fun of it, nation-state groups, and cybercriminal syndicates and gangs. For the latter groups, the operational objective is to leverage a new exploit to extort  millions and achieve an extraordinary return on investment."
It then tasked organisations to apply the fundamentals of cybersecurity that will offer protection. This includes tightening the email loop, which makes it difficult to fall for phishing attacks.
Others include fending off malicious ransomware, securing network access, shutting down internal threats, solidifying storage and backups, as well as managing vulnerabilities, noting that, "The key to successful vulnerability management is to identify all the ways an attacker can move throughout your network and reach your business-critical assets. Once you have identified these attack paths, you can focus  on locking down chokepoints and stopping hackers before they even get started."
It also tasked parties to ensure that a detailed Incident Response Plan (IRP) is put in place.
"Cyberattacks may be inevitable, but a detailed Incident Response Plan (IRP) provides both a  buffer and an antidote if the plan is tested. This means that the first time to verify an IRP is not in the middle of a crisis.
"The best way to determine whether the company's IRP is effective is through tests that assess the readiness of their incident response teams. These tests, which work for all-size companies,  come in the form of fire drills and tabletop exercises (TTXs). Each test serves a different purpose."
The company noted that while cyber-security has been largely associated with computers and IT infrastructure, greater consumer use of smart devices has raised overall vulnerability. At the enterprise level, shifting to cloud computing may have cut company costs significantly, but it has also increased the risk of digital attacks.
"Despite the broad-based implications of these risks, many businesses are unprepared to deal with them, as the alarming number of threats clearly indicates. These developments imply that security is no longer merely a concern of IT managers, but a key boardroom topic because enterprises need to recognise its strategic importance. Companies need to beef up their security infrastructure to prevent breaches while simultaneously building a sustained organisational culture of safety," it warned.
African Fintech Targets 800% Revenue Growth by 2025—McKinsey
By Adedapo Adesanya
Revenues from financial technology (fintech) companies could grow by 800 per cent to reach $30 billion by 2025, consultancy firm McKinsey & Company has revealed.
As the fastest-growing start-up industry on the continent, African fintech raised over $1,3 billion in 2021 alone; the success of fintech companies is being fuelled by several trends, including increasing smartphone ownership, declining internet costs,  expanded network coverage, and a young, fast-growing, and rapidly urbanizing population.
African fintech has a significant impact on day-to-day life on the continent, and with its current upward trend, it can be perfectly poised to rapidly advance Africa's global competitiveness with an increase in the exporting of fintech services globally.
However, it said these fertile grounds do have challenges. Regulatory uncertainties and differences between countries are a bottleneck, throttling the expansion of financial inclusion in Africa. This has led to the continent's fintech's calling for a Pan-African regulatory body to define comprehensive regulatory policies for regions rather than countries.
Certain governments and the private business sector continuously work on providing regulatory policy frameworks for businesses, customers, and economies with the current focus on regulations, anti-money laundering scrutiny, consumer centrism, and protection of privacy and security of data.
In terms of regulations, digital-only banks and fintech are influenced by but independently regulated from the traditional financial system regulations.
For Anti Money Laundering Scrutiny, more regulatory bodies are insisting on compliance herewith; worldwide, there is a clampdown on non-compliant companies. This requires the verification of information received from the client to avoid fraudulent, terrorist, or other illegal activities being facilitated, supported by other processes such as Know Your Customer.
Also, fintech must be vigilant in consumer education, especially the consequences of services and products that did not exist before, protecting the consumer from being exploited.
For the protection of privacy and security of data, it warned that stored personal consumer information is susceptible to cyberattacks, and as a result, fintech companies must comply and have the necessary security systems and protocols to secure sensitive data.
The Global fintech Index of 2020 lists the top 100 fintech ecosystems, and four sub-Saharan African cities features, that are leading this sector, namely Johannesburg, Nairobi, Lagos, and Cape Town, and account for most of the continent's fintech start-up funding.
"The countries represented by the four cities above have taken significant strides towards regulatory systems designed to protect stakeholders. Each country's approach to regulations shares similarities, while others are unique to the challenges faced in their market.
"Regardless of the size of the fintech, these changes become prohibitive to the success of fintech due to the cost and/or inconvenience caused since they impact all areas of the customer relationship lifecycle," it said.
Nigeria's Telecommunications Sector has Attracted $70bn Investments—NCC
By Aduragbemi Omiyale
The Executive Vice Chairman of the Nigerian Communications Commission (NCC), Mr Umar Danbatta, has disclosed that the country's telecommunications sector has attracted about $70 billion in investments.
In his keynote address delivered at a two-day International Conference of the Association of Media and Communication Researchers of Nigeria (AMCRON), the NCC chief described the industry as a critical component of the economy.
He also said these huge investments were made possible through the implementation of policies designed by the government to create enabling environment for stakeholders.
Speaking on the theme Influence of Communication Policies on Digital Revolution in Nigeria, Mr Danbatta stated that communication policies are essentially blueprints and strategies, marked by plans for the development of Information and Communication Technology (ICT) in a way that nudges people to harness opportunities of the Fourth Industrial Revolution through the embrace of digital culture across sectors by individual, businesses and institutions.
According to him, this diligent implementation of various telecommunications policies, strategies and regulatory frameworks has continued to enhance the nation's capacity to deepen citizens' access to digital resources, transformed media and knowledge production and positively impacted Nigeria's economic and social progress.
The NCC boss, represented by the agency's Director of Research and Development, Mr Ismail Adedigba, while tracing the trajectory of growth in the telecoms industry from 1960 till date, said the past decades had witnessed formulation of various policies and laws for developing the industry, but remarkable growth in the sector started after the sector's liberalization in 2001.
He said through diligent implementation of policies, vision plans and strategic regulatory frameworks by the NCC, in collaboration with relevant stakeholders in the industry, there is increased access to digital services, and the media industry is being shaped in terms of patterns of information dissemination through multiple platforms while the digital revolution has revealed a new vista of research areas for scholars in the field of mass communication.
"Today, the active telecom subscribers have grown significantly to 212.2 million from about 400,000 aggregate telephone lines in the country as of 2000, on the eve of liberalisation. This represents a teledensity of 111 per cent. Basic Internet subscriptions grew from zero ground to 152.7 million now, while broadband subscriptions stand at over 86 million, representing a 45.09 per cent penetration as of July 2022.
"The industry has also become a major contributor to our national economy, with the ICT industry contributing 18.94 per cent to the nation's Gross Domestic Product (GDP) as of the second quarter of 2022, according to the latest data released by the National Bureau of Statistics (NBS). From this, the telecommunications sector alone contributed 15 per cent to GDP.
"The ICT contribution to GDP is, by far, the second largest contributor to the national economy aside from the agriculture sector. From less than $500 million investment in 2001, the investment profile in the nation's telecommunications sector has also surpassed $70 billion. The telecommunication sector has also created direct and indirect jobs for millions of Nigerians to date," Danbatta said in his keynote speech," he said.
Mr Danbatta expressed hope that just as the liberalisation policies have worked quantifiably for Nigeria's progress, yielding exponential results, the commission is committed to the implementation of the various extant economic recovery plans, digital economy policies, the national broadband plan as well as strategic management plans which have been streamlined in NCC Strategic Vision Plans.
The EVC promised that the NCC would continue to ensure more quantum leaps and retain its current leadership role in the telecommunications space to lead Nigeria into the next level of development.
"To achieve this, the NCC will continue to strengthen collaboration with the media professionals and communication research-focused bodies such as AMCRON, towards creating an environment where stakeholders can leverage digital infrastructure to achieve greater efficiency in what they do," he said.
Latest News on Business Post