Parties Partner to Train Young Africans in Digital Technology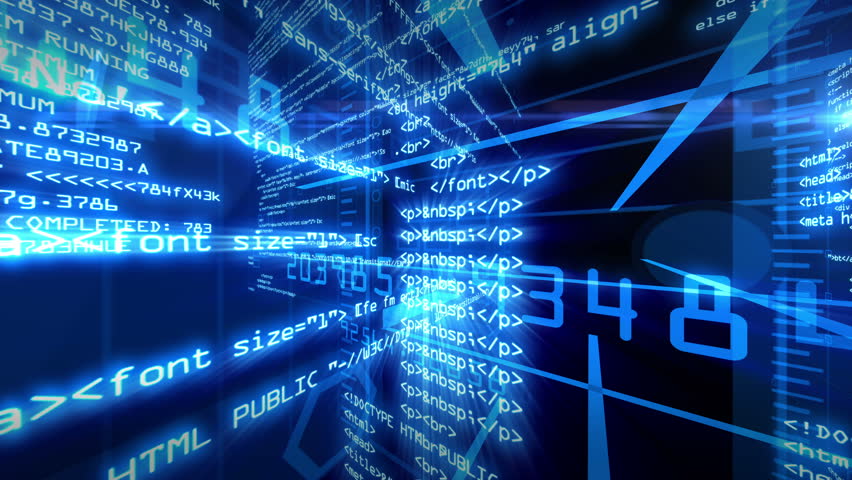 By Dipo Olowookere
Two organisations have come together to strengthen digital technology among young Africans through the provision of training opportunities.
The parties involved, Orange and OpenClassrooms, are already working to launch training centres that will provide online courses to beneficiaries via OpenClassrooms.
To rise to the challenge of the digital revolution in Africa, students and teachers alike need to be trained in the new technology. There are two objectives for countries in Africa: to use digital technology to boost growth, and to focus on new sectors of business that create jobs.
In both cases, it is essential to train young Africans to ensure the economic development of the continent in the decades to come and avoid the brain drain of strategic skills for its development.
By 2050, the African population will double to reach 2.5 billion, half of whom will be under the age of 25, according to estimates by the UN. Investing in education, in particular e-education, is an absolute priority to overcome the lack of physical and technical infrastructure.
To support Africa in this major project, Orange and OpenClassrooms, leader of French-language online education, have combined forces to form a broad-based partnership to train young Africans in digital technology.
The partnership between Orange and OpenClassrooms will be formed on two levels: the students will have access to the OpenClassrooms courses via the mobile network. The courses can be followed on the student's smartphone for subjects that don't require a computer (Understanding the web, The network, Big data, Bitcoin, etc.), or on a computer with internet access via the user's smartphone for instance, for courses on programming.
The second level is the digital training centres to be established based on the OpenClassrooms diploma with "Guaranteed employment" commitment, with the help of local partners, whose premises will be used as training and examination centres.
The courses are made up of series of texts, videos, and quizzes. The smartphone courses are easy to access, encourage the sharing of knowledge between students, and also user friendly and optimised for data consumption.
"The digital revolution is an exceptional opportunity for Africa, both as an accelerator for development and for new sectors of activity where it can excel. Africa needs to train hundreds of thousands of young people in digital technology in order to seize this opportunity. Our partnership with OpenClassrooms once again illustrates Orange's support in reaching the objective" explains Bruno Mettling, CEO of Orange Middle East and Africa.
"We are proud to contribute to the development of digital skills in Africa via this unique partnership with Orange. Backed by the quality of the Orange network in Africa, our educational expertise will boost development and the creation of jobs" adds Pierre Dubuc, CEO of OpenClassrooms.
After providing access in Africa to educational content via smartphone in association with the CNED, the partnership illustrates a new stage in the "Orange Digital School" project targeting students, teachers, universities and schools.
The cooperation will rely on local Orange entities in Africa and the Middle East, in association with African partners such as the Virtual Universities and young African startups. Other agreements will follow with other institutions and partners in the field of education and online digital technical and professional training in French.
Nigeria to Launch Another Satellite in Space Soon—FG
By Adedapo Adesanya
The federal government has disclosed that it plans to launch another satellite through the Nigerian Communications Satellite (NigComSat) before the end of the year.
This was disclosed by the Minister of Communications and Digital Economy, Mr Isa Pantami, during a tour of facilities at the agency's base in Abuja.
He said: "That approval of federal government which I have secured has been forwarded to NigComSat. Now, it is on the table of NigComSat to answer that question. I want to make sure that as I said that 2022 is NigComSat year along with NIPOST. I want to make sure that all work in progress must be completed by 2022.
"As I said earlier, 2022 has been dedicated to NigComSat and NIPOST, and I want to do the best I can to improve what we have achieved in the previous years.
"I recently approved two subsidiaries of NigComSat and I am here to supervise what they have been doing, and I discovered some areas where we need to work to improve their performance significantly."
He also stated that for the agency not to be considered for privatisation again, it must provide quality service and generate good revenue for the federal government.
He added: "Before I was made the Director-General, National Information Technology Development Agency (NITDA), there was the Oronsaye report which recommended for the scrapping of NITDA. But when I was able to turn things around from a generation of N7 billion to N19 billion in a year, no one talks about scrapping NITDA again.
"So, if you are able to turn things around, render quality service and generate income, no one will talk of privatising your company again."
On her part, the Director-General, NigComSat, Mrs Abimbola Alike, appreciated the Minister for his immense support.
Mrs Alike stated: "We all know what our budget used to be N200 million-N300m, for a company that needs capital after overhead.
"He stood for us and said there must be something good in NigComSat because he is a man who believes that we can actually turn around NigComSat."
She assured Mr Pantami of the agency's readiness to deliver quality service and generate revenue to justify his efforts at revitalising the agency.
According to her, this year, Nigerians would see new significant changes that will make them know that NigComSat is a new company that can compete with its global counterparts.
Balthazar Secures $3m to Achieve NFT Gaming Platform Growth
By Aduragbemi Omiyale
The sum of $3 million has been raised by an NTF gaming platform, Balthazar, through the sale of tokens, with Animoca Brands emerging as the lead purchaser.
Other token purchasers were Finder Group (through Hive Empire Capital, which is led by Fred Schebesta), Zip co-founder Larry Diamond, Digital Asset Capital Management (DACM), Fantom, ZED Run, Darling Ventures, Pluto Digital, San Francisco-based VC Side Door Ventures, Algorand, and Three Arrows Capital's TPS Capital.
With the new development, Animoca Brands, a global leader in gamification and blockchain with a large portfolio of over 150 investments in NFT-related companies and decentralised projects, will provide advisory services to Balthazar, which aims to be the leading NFT gaming platform in the metaverse.
Balthazar, which commenced operations in 2021, wants to be the largest decentralised autonomous organisation (DAO) in the play-to-earn space.
The company is a community-focused platform, removing the barrier to entry for gamers to access play-to-earn games through its scholarship program with no upfront costs.
Balthazar is more than a guild, with plans to develop its tech platform, its rent-to-earn lending model, and to scale up its community.
Prior to the token sale, Balthazar deployed 1,100 scholars into several NFT games including Axie Infinity, Splinterlands and Thetan Arena, with a further 30,000 people on its waitlist, and a community of more than 70,000 people in its Discord channel.
"We are so thrilled to be backed by Animoca Brands and all of our supporters in helping to shape the metaverse and to continue assisting and expanding our community.
"This support means we can fulfil our vision of empowering the biggest community of gamers to create a self-sustaining, wealth-building ecosystem.
"We are developing the most incredible platform that will bring together gamers, crypto holders and individuals through our own NFT games, valuable tokenomic strategies and gaming partnerships.
"I'm excited about the future of the play-to-earn space, in particular how it's spreading earning opportunities to those who need it most, as well as providing a new use-case for cryptocurrency," the CEO of Balthazar, John Stefanidis, stated.
Also commenting, the Executive Chairman and co-founder of Animoca Brands, Yat Siu, stated that, "Balthazar has a thriving and fast-growing community, offering opportunities for all people to be involved in the NFT gaming space, including gamers, game companies, and crypto holders.
"With its dynamic leadership, we believe that Balthazar will be able to tap growth for NFT-based gaming in new markets, and we are excited to be part of its journey."
Balthazar has opened a private token sale round, with plans to sell $8 million of tokens at a token cap valuation of $150 million by February 2022.
2,000 Youths to Access N100m for Software Development, Others
By Modupe Gbadeyanka
To nudge the emergence of world-class technology experts, the federal government has set aside the sum of N100 million for about 2,000 youths across the country.
The money, according to the Minister of Interior, Mr Rauf Aregbesola, would be accessible to the beneficiaries in the next two years for training in different areas such as software development and design, amongst others.
The Minister said the N100 million Technology Fund is part of the government's efforts to tap into the growing digital economy.
Speaking at the inauguration of a Digital Nigeria Centre (DNC) in Ilesa, Osun State, applauded the commitment and dedication of the Nigerian Communications Commission (NCC) towards enhancing digital skills development among youths, through the implementation of various Information and Communication Technology (ICT) skill acquisition programmes.
He particularly lauded the Minister of Communications and Digital Economy, Mr Isa Pantami, and the Executive Vice Chairman of NCC, Mr Umar Garba Danbatta, for their efforts in promoting a digital economy.
"I would like to thank my very good friend and brother, the Minister of Communications and Digital Economy, Prof. Isa Ali Ibrahim Pantami, for assenting to our request to have the first of this remodelled project in Osun State sited in Ilesa.
"I will also like to thank the Executive Vice Chairman of NCC, Prof. Umar Garba Danbatta and the entire management and staff of NCC and the USPF, as well as their technical partners for a timely and successful completion of this laudable project," he said.
In his remarks, Mr Pantami, who was represented at the event by the Chairman, board of commissioners of NCC, Mr Adeolu Akande, stated that the federal government was focused on promoting the digital economy across the country.
He asserted that the DNC inaugurated at Ilesa was a concrete implementation of digital literacy and skills, the second pillar of NDEPS.
According to him, the overarching objective of the DNC project is to facilitate the adoption of digital lifestyle in the schools as well as in the school communities.
The Minister averred that the project's significance cannot be under-estimated, considering its ability to improve digital skills for the youths and subsequently make them globally competitive.
Mr Pantami said the Nigerian government was determined to arm the youths with digital skills, strong literacy and numeracy skills, critical and innovative thinking skills, complex problem-solving aptitude, the ability to collaborate and deploy socio-emotional skills, which they require to transform their lives and build the economy.
"We have already made a number of giant strides in the development of our digital economy culture and the deployment of initiatives such as the Digital Nigeria Centre eloquently demonstrates the current administration's commitment to connecting all Nigerians," Mr Pantami said.
Latest News on Business Post