SWIFT to Host Open API Hackathon for Cross-Border Payments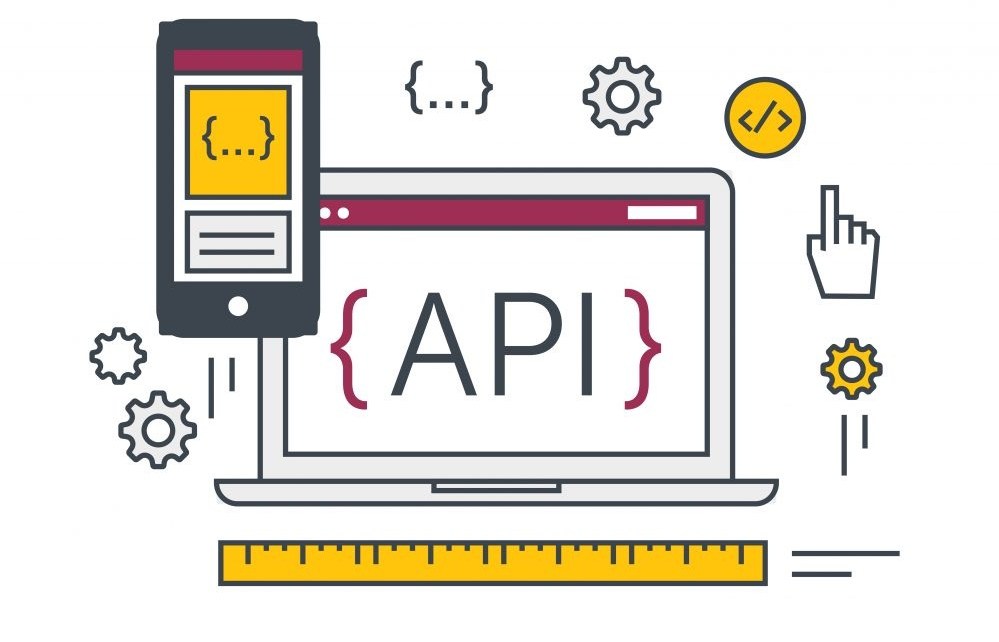 SWIFT will hold an open API hackathon at its annual African Regional Conference (ARC) from April 21-23 in Cape Town, South Africa, the organisers have said.
The hackathon aims to identity new solutions to reduce cost in cross-border payments into and within Africa, a statement dated Wednesday. February 19, 2020 explained.
The hackathon is open to developers and engineers working in the financial sector who want to shape the future of Africa's growing payments market.
Over two days, teams of developers will be given access to a combination of SWIFT and industry APIs in an open sandbox environment provided by SWIFT. They will be asked to develop solutions to concrete, real-world challenges currently facing the payments industry in Africa.
The teams will then pitch their work in front of an expert industry panel at ARC. The team that develops the most impactful solution will receive complimentary tickets to attend Sibos, SWIFT's annual global financial conference taking place this year in Boston, USA in October.
All of the code produced by the teams will be published as open source, meaning it can be freely used by the African payments ecosystem to develop new solutions and services.
The hackathon comes at a time when the number of remittance payments going into and across Africa is increasing and value is moving across the continent more frequently than ever before.
However, the current ecosystem is fragmented and according to the World Bank, the costs of cross-border remittance payments into and within Africa are higher than the global average.
The hackathon will seek to address this challenge, using the latest API technologies and best developer talent to deliver new solutions that can be implemented across the continent.
The Innovation Manager at SWIFT, Nkiruka Uwaje, stated that, "There is a huge opportunity for financial institutions, fintechs and telcos operating across Africa to innovate with other ecosystem players and create new and ground-breaking solutions for the African market.
"SWIFT's aim is to act as a catalyst for creative and entrepreneurial potential across Africa. We're excited to welcome developers from a range of backgrounds and countries to Cape Town to explore the future of African payments."
Head of Middle East, Turkey and Africa, Sido Bestani, noted that, "Africa's financial ecosystem continues to evolve with financial institutions increasingly partnering with fintechs, mobile providers, retailers and more. As the industry comes under pressure to reduce the frictions of cross-border payments, SWIFT is excited to bring together developers from across the continent to address this challenge."
SWIFT's African Regional Conference (ARC) is an annual event for the African financial services community, bringing together more than 600 leading financial services professionals from across the continent and beyond.
A professional forum for the exchange of ideas and information, it provides a neutral space for banks, fintechs and other financial institutions to discuss the big trends and issues affecting the continent.
Developers from financial institutions, fintechs, telcos and universities in Africa who are interested in participating in the hackathon have been advised to contact Nkiruka.Uwaje@SWIFT.com for details.
NCC Kicks Against Sale, Use of GSM Boosters
By Adedapo Adesanya
The Nigerian Communications Commission (NCC) has reiterated that the sale, installation and usage of GSM boosters in the country is illegal.
The main aim of the GSM booster is to take the existing cell phone signal around places, car, office, workstation or home and amplify it. After amplification, the signal is rebroadcasted to the area with no reception or weak signal.
In a pre-enforcement notice published on its official website, the commission informed the general public, particularly banks and other financial institutions, government agencies, telecommunications service providers, private/public companies, and owners/occupiers of residential premises that the unauthorized use of the boosters was a criminal offence that could attract monetary sanction or imprisonment.
The notice said: "In exercise of its mandate of ensuring the protection of consumers, ensuring good quality of service and maintenance of technical standards of maintenance equipment, and in accordance with the provisions of section 131 (1) of the Nigerian Communications Act (NCA) 2003, the commission hereby warns the general public that it is a criminal offence to sell, install or use any equipment which may hinder network operations, or which has not been type-approved by the Commission.
"Such acts may lead to monetary sanction and/or imprisonment, or both (fine and imprisonment) as well as the confiscation of any equipment used in the illegal enhancement of network coverage.
"The commission on its part will continue to deepen its collaborative efforts with telecoms service providers to facilitate the provision of ubiquitous telecoms infrastructure necessary to guarantee good quality of service across the nation.
"In view of the above, the commission hereby gives a 14-day Pre-enforcement Notice effective from the date of this publication to any person involved in the sale, installation and use of the device, to forthwith desist from such act."
The notice, signed by NCC's Director, Public Affairs, Mr Ikechukwu Adinde, warned that the agency would, without further recourse and upon expiration of the deadline, take "appropriate enforcement action including, but not limited to prosecution, fine and confiscation of equipment used."
Nationwide Broadband Assessment Rates Airtel as Best in Nigeria
By Modupe Gbadeyanka
A nationwide broadband assessment by Umlaut has rated Airtel Nigeria as the Best in Test after scoring 697 points, followed by MTN Nigeria with 663 points, 9mobile with 591 and Glo with 486 points.
Umlaut is an international, full-service, cross-industry, end-to-end company that offers advisory and fulfilment services to clients globally.
According to Mr Hakan Ekmen, CEO of Telecommunications at umlaut, Airtel achieved the best-rated broadband coverage and user download speed among other mobile network operators.
He revealed that the tests were carried out with umlaut's crowdsourcing methodology, which was used to evaluate the mobile networks in Nigeria.
Consequently, an extensive analysis revealed two-hundred and sixty-three thousand (263,000) users have contributed 707.4-million samples in 24 weeks from October 2020 until early April 2021.
Speaking on the metrics of the assessment, Mr Ekmen stated that over 80 per cent of urban build-up and population areas were tested to arrive at the results. He went on to laud Airtel for emerging the best-rated, citing it as a remarkable feat and a positive step towards attaining digital equality in Africa.
"In our nationwide assessment, 82.8 per cent of the urban build-up area and 83.9 per cent of the Population area were tested. We concluded that Airtel Nigeria is Best in Test, achieving the highest umlaut score with 697 points.
"Airtel achieved the best-rated broadband coverage and user download speed. This is remarkable in one of the largest telecommunications communities on the African continent, a positive step towards Digital Equality," he stated.
Mr Ekmen stated that umlaut's sophisticated methodology enables the results to be comparable across network operators globally, emphasizing the transparency it provides in not only boosting network quality and performance but also improving the experience for every customer.
He further said while the results in Nigeria are quite impressive, there is still room for improvement in global comparison, however, the competition in Nigeria's telecoms landscape is working favourably for consumers in the country.
Software Engineer Favour Ori Disrupts Fintech Space With PayDay
By Modupe Gbadeyanka
The financial technology (fintech) space in Africa is getting disrupted with the introduction of a payments product called PayDay designed by a software engineer and entrepreneur, Mr Favour Ori.
The expert is keen on building and shipping innovative products geared toward simplifying, automating, and generally improving lives in Africa.
In 2016, he relocated to the United States to study Computer and Information Sciences at Southern Arkansas University. Since then, he has worked with the likes of Turing, GO, ABiTNetwork, CultureBase PBC, Saint Louis University, and Oklahoma State University.
The entrepreneur has spoken at several international conferences like the NCHC Conference in Atlanta, the United Nations Youth Assembly in New York, the YCBS Conference in Atlanta, and 1MillionCups in Tulsa.
In 2018, prior to founding TalentMatch, he launched an IBM-backed non-profit called FavCode54, which aimed at empowering Africans and helping them launch their tech careers. IBM provided resources valued at $90 million to enable beneficiaries of FavCode54 to learn and deploy real-world cloud products.
In 2020, Mr Ori launched and sold College Situation and Tugure to ABiTNetwork. College Situation connects African students in Africa to renowned institutions, scholarship opportunities and fellowship programs in Canada, the United Kingdom, the United States, and many other countries outside the African continent. On the other hand, Tugure allows Rwandese to trade new and fairly used items easily and securely.
During the coronavirus pandemic last year, he was inspired to build WeJapa, a talent matching platform to help experienced software developers secure foreign jobs.
He partnered with companies like IREMBO, Quorum Control GmBH, and ABiTNetwork to recruit and the young entrepreneur is working tirelessly with his team at TalentMatch to ensure accessibility of employment in technology on the African continent with PayDay, which they believe is the fastest and most efficient way for technology talent and creatives throughout the African continent to receive payments from their global or foreign clients within minutes, all on their mobile phones or personal computers.
PayDay is a product by TalentMatch, with team members including Dr Rex Idaminabo (co-founder), Chidi Nwaogu (co-founder), and many other competent African talents. Together, they are working to facilitate cross-border payments in Africa.
TalentMatch has raised over $100,000 in funding; $50,000 in pre-seed funding and $50,000 from angel investors. Though, TalentMatch, which will be joining a Canadian accelerator and will be setting up its headquarters there, is still seeking to raise a seed round of $1 million in the following months.
Latest News on Business Post