Telco Operators Ramp up Investments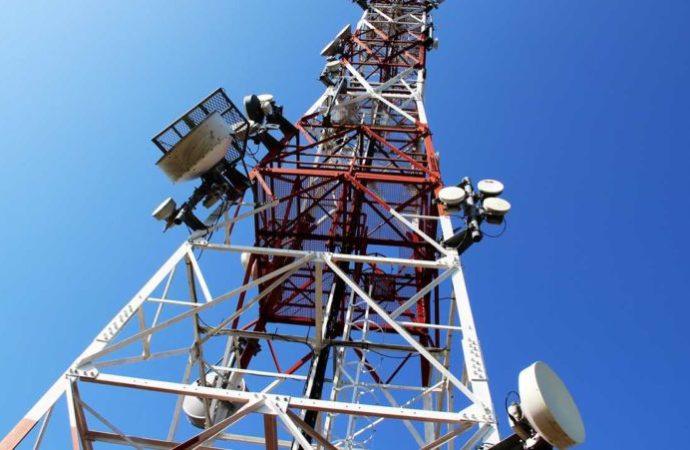 By Modupe Gbadeyanka
A leading telecom transaction adviser has disclosed that African mobile telecoms operators, infrastructure owners and service providers are ramping up investment and targeting acquisitions across the region to meet the surge in demand for connectivity.
"The African TMT vista remains extraordinarily vibrant. Fundamental demand is not in doubt, and neither is exponential growth in demand. This is reflected by telecommunications operators seeking economies of scale. This holds across the mobile sector, the towers sector and the broadband connectivity sector," said Enda Hardiman, Managing Partner, Hardiman Telecommunications.
Hardiman will host the Telecom Leadership Panel at TMT Finance Africa 2017 on May 24 in London, which will discuss strategies for regional growth, and includes: Thomas Chalumeau, Strategy Managing Director MEA, Orange; Stephen Van Coller, Stephen Van Coller, VP: Digital Services, Data Analytics and Business Development, MTN Group; David Eurin, Group CSO, Liquid Telecom; and Julian Adkins, CFO Africa, Millicom.
"In mobile, transnational groups are consolidating operations," Hardiman commented. "This holds across countries and regions. It also holds in the case of potential acquisition of single-play LTE operators. New commercial strategies emphasise social media, entertainment and finance. 'Basic' connectivity no longer suffices. Investment continues apace."
"In towers, critical mass achieved by transactions to date is now being consolidated. Further transactions, including major liquidity events, are in prospect. Significant impetus is lent to the sector, together with corresponding capital requirements, by developments in fibre connectivity, power, and, not least, the burgeoning IoT sector," he said.
Hardiman added: "In broadband connectivity, the capacity of international submarine landing points is being extended inland. Major initiatives are under way, following African trade routes. Spurs are continually added to transnational and transcontinental terrestrial backbones, enhancing both mobile and fixed line connectivity. Satellite has experienced a resurgence in serving demand in outlying regions. These initiatives are capitally intensive, engaging equity, debt and project finance."
TMT Finance Africa 2017 will be taking place in London on May 24 and is the most important annual meeting for African telecom, media and tech investment, gathering the leading senior executives (CEOs, CFOs, CSOs), Investment Bankers, Investors and Professional Advisers.
Starlink is Now Available in Nigeria—SpaceX Confirms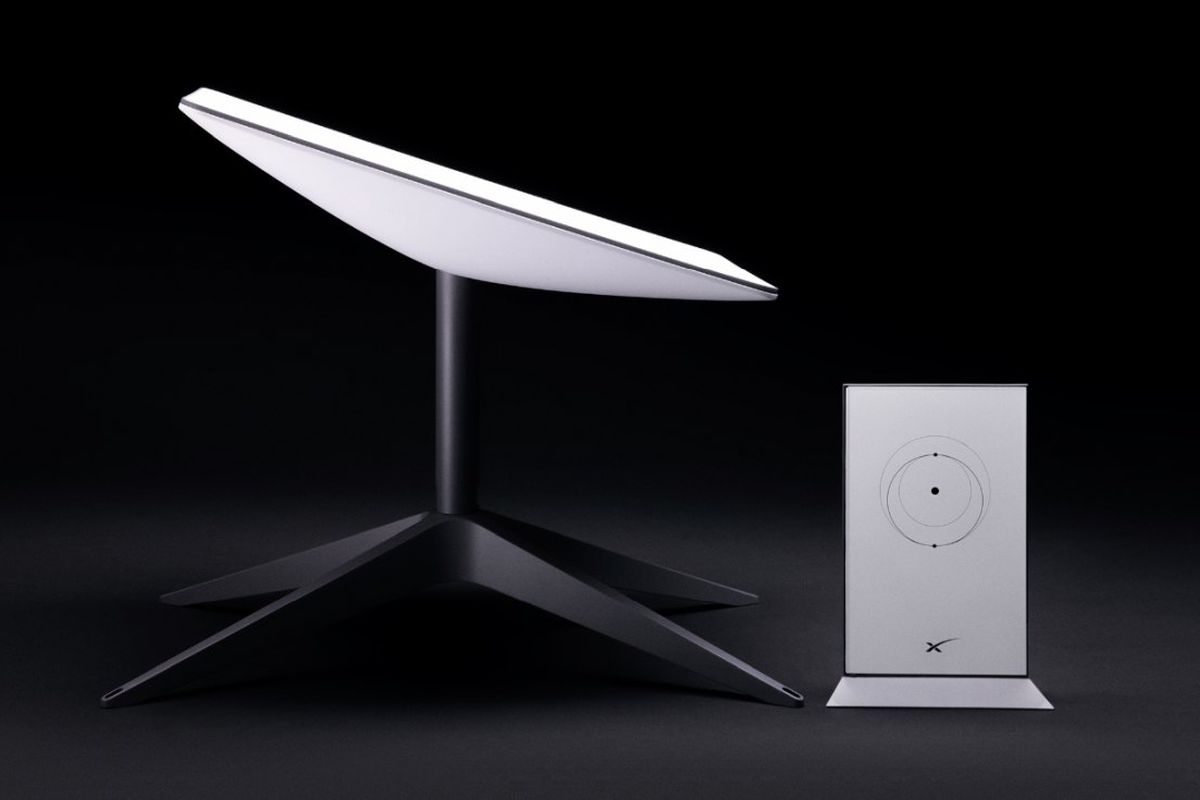 By Modupe Gbadeyanka
Nigerians and tech startup owners can now heave a sigh of relief as Starlink is now available in Nigeria, according to SpaceX.
The internet service provider is owned by a billionaire businessman and owner of Twitter, Mr Elon Musk.
The federal government held meetings with the management of the company to introduce its services in Nigeria. The network was earlier expected to commence its operations in the country last month.
However, after the wait, SpaceX has confirmed the availability of the Starlink network in the country and would be expected to take a huge chunk of the broadband market with competitors like MTN, Glo, Airtel, 9mobile, Smile, Spectranet, and Swift.
Nigeria is the first African country to receive Starlink service.
"Starlink is now available in Nigeria, the first African country to receive the service," a message posted on the Twitter handle of SpaceX on Monday night stated.
Starlink, according to its profile on Wikipedia, is a satellite internet constellation operated by SpaceX, providing satellite Internet access coverage to 47 countries. It also aims for global mobile phone service after 2023.
With Starlink, users can engage in activities that historically have not been possible with satellite internet, as its high-speed, low-latency service is made possible via the world's largest constellation of highly advanced satellites operating in a low orbit around the Earth.
CBN Gives Interswitch Payments Service Holding Company License
By Aduragbemi Omiyale
A Payments Service Holding Company (PSHC) license has been granted to Interswitch Group by the Central Bank of Nigeria (CBN).
This followed an earlier announcement by the CBN regarding new licensing categories for participants in the Nigerian payments system.
The integrated payments solution provider is among the first to receive this authorisation from the country's apex bank.
According to the regulator, the PSHC regulation requires companies with existing or prospective operations across multiple license categories to set up a PSHC. The activities of each of the PSHC subsidiaries operating within those respective licensing regimes are clearly delineated for clearer accountability, effective risk management and the enablement of better regulatory oversight by the CBN.
A statement from Interswitch, a leading financial technology in Africa, outlines that Interswitch's Group Holding Company retains ownership of the PSHC in Nigeria as well as its other subsidiaries outside of Africa.
The issuance of the PSHC licence coincides with Interswitch's 20th-anniversary commemoration, which has seen the company cement its position as a pioneering and integral enabler that has actively supported the growth and development of fintech and payments progressively across Africa over the last 20 years.
It also serves to reinforce Interswitch's progressive outlook as a frontier-driving company which keeps pushing boundaries to facilitate the creation of new ecosystems that help businesses and individuals scale and thrive, in line with its purpose of inspiring Africa to greatness through innovation, value-creation and excellence.
"Twenty years ago, we placed a bet on the latent potential we saw in the introduction of e-payment channels at the time, particularly ATMs for the delivery of cash just-in-time, and today, we are gratified to see how far the financial technology and payment systems in Nigeria have grown.
"On the back of our receipt of this additional license, we remain strongly committed to a close partnership with the Central Bank of Nigeria to facilitate the delivery of the Payments Vision (2025) and, of course, the National Financial Inclusion Strategy," the founder and Group CEO of Interswitch, Mr Mitchell Elegbe, remarked.
He further reiterates Interswitch's resolute focus on its over-arching mission to continue championing technology solutions that connect and empower individuals, businesses, and communities across the continent.
Mafab Rolls Out 5G Services in Nigeria
By Aduragbemi Omiyale
Another player has joined the 5G network space in Nigeria, and it is Mafab Communications Limited, which won the licence with MTN Nigeria Plc in December 2021.
After it obtained the licence from the Nigerian Communications Commission (NCC) for $273.6 million, it delayed its rollout, while its competitor, MTN, started in August in a few cities.
Business Post reports that Mafab on Tuesday held a ceremony at the International Conference Centre (ICC), Abuja, to commence operations in the country, promising to deepen broadband penetration.
"We are fully committed to bringing the benefits of 5G services to Nigerians and deploying a network that will drive economic development with increased broadband capabilities nationwide.
"I have no doubt that the service will help deliver improvements in the fields of education, business, smart cities and entertainment," the Chairman of Mafab, Mr Mushabu Bashir, said.
It was gathered that Mafab would largely use existing infrastructure from IHS towers and, if need be, ATC Nigeria Wireless Infrastructure Solutions as well for its operations.
Recall that last month, the NCC again auctioned the 3.5GHz spectrum, which was won by Airtel Nigeria, which intends to launch its operations very soon.
It is not certain how much the Mafab 5G network services would cost. When MTN rolled out its 5G services last year, it sold the device for N50,000 and asked interested customers to pre-order the 5G router.
Latest News on Business Post