FlyDubai Increases Flight Frequency to Tanzania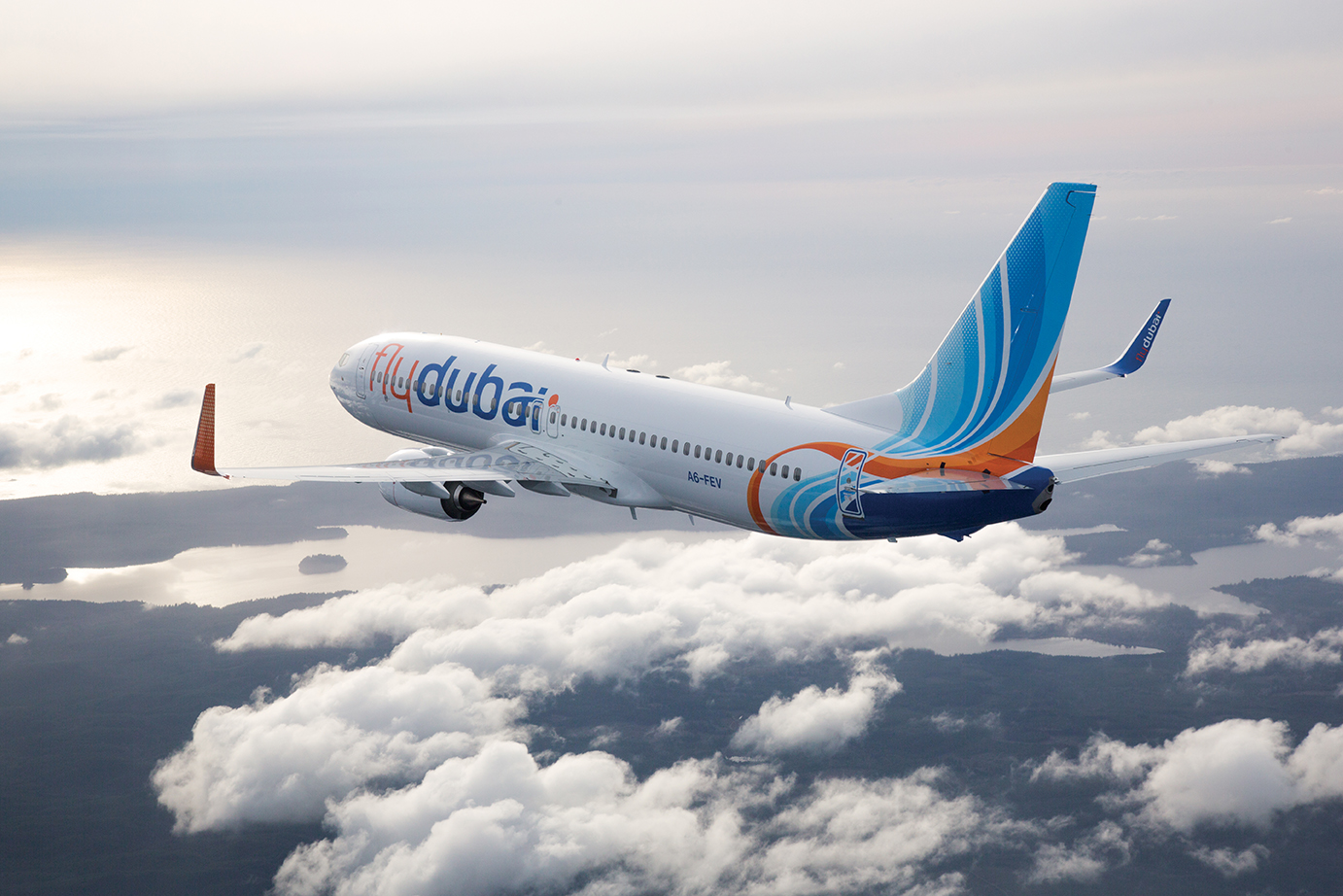 By Modupe Gbadeyanka
The management of Dubai-based flydubai has disclosed that it would begin flights to Kilimanjaro from October 29, 2017.
The relaunched service to the carrier's third point in Tanzania, along with Dar es Salaam and Zanzibar, will see flydubai's network in Africa expand to 12 destinations.
flydubai began operations to Tanzania in 2014 and has seen a steady growth in passenger numbers. Kilimanjaro will be served with six flights a week three of which are via a stop in the capital, Dar es Salaam. In addition, the carrier will increase direct flights to Zanzibar from three to eight flights a week.
Commenting on the launch of flights, Ghaith Al Ghaith, Chief Executive Officer of flydubai, said: "With the addition of the service to Kilimanjaro and more direct flights to Zanzibar, flydubai will operate 14 flights a week, marking a 133% increase in capacity to the market compared to the previous year. This is a healthy indication of the rising popularity of Tanzania as a preferred tourist destination and we are happy to be connecting the market to Dubai."
Kilimanjaro International Airport is located between the regions of Kilimanjaro and Arusha in Northern Tanzania. The airport is the major gateway to the Kilimanjaro region, a main international tourism destination that includes Mount Kilimanjaro, Arusha National Park, Ngorongoro Crater and Serengeti National Park. Only a few international carriers operate to Kilimanjaro and flydubai will be the first airline to provide direct air links from the UAE.
"We are committed to opening up underserved markets and flydubai's service to Kilimanjaro will introduce more options for travel with a Business and Economy Class service, together with added cargo capacity available through our Cargo Division. We expect to see healthy flows of trade and tourism on this route from the GCC and Eastern Europe via our hub in Dubai," said Sudhir Sreedharan, Senior Vice President Commercial (GCC, Subcontinent and Africa).
flydubai has seen a 3.5 percent increase in passengers numbers travelling between the UAE and Africa in 2016 compared to 2015, a positive record for this emerging market.
flydubai has built up a comprehensive network in Africa with flights to Addis Ababa, Alexandria, Asmara, Djibouti, Entebbe, Hargeisa, Juba, Khartoum and Port Sudan, as well as Dar es Salaam, Kilimanjaro and Zanzibar. The 12 points will be served with more than 80 weekly flights for the summer period.
7 Must-Visit Places in Nigeria
Nigeria is a country with the largest population on the African continent. While this nation is crowded, it has limitless attractions to offer to tourists.
Tropical rainforests, exotic beaches, scenic waterfalls, natural springs, structures of historical significance, and national parks. Indeed, there are many untapped travel destinations that you can find in Nigeria.
So, for the avid traveller, you shouldn't forget to visit Nigeria while you're in Africa. Here are the best places that you can see and experience in the country.
Ikogosi Cold and Warm Spring
In Ikogosi, a town in the state of Ekiti, there's a natural tourist attraction where you can find warm and cold springs. This place is one of the best spots for experiencing the beauty of Nature. To add to this natural wonder, the scenic topography and verdant trees around the area also satisfy your senses.
There's a resort that has been built around the warm and cold springs that cater to tourists who want to relax, eat, and stay the night.
Tarkwa Bay Beach
Tarkwa Bay Beach is located near Lagos Harbor. The hospitable locals there warmly welcome tourists who want to enjoy various kinds of water sports and activities. Although it's a public beach, the place has a relatively smaller number of crowds compared to other public beaches in Lagos.
You can take your friends, family, and lover to Tarkwa Beach. Visit it during weekdays so that you won't encounter a huge crowd.
Osun Sacred Grove
A UNESCO World Heritage site, Osun Sacred Grove is a must-see tourist attraction in Nigeria. Locals and foreigners venerate this sacred forest due to its mysterious and wonderful atmosphere.
According to the Yoruba people, this sacred forest is where their goddess of fertility, Osun, is taking abode. While walking along the trails in Osun Sacred Grove, you will see statues and shrines built for the deities of the Yoruba people. There's also a festival celebrated every year to pay homage to Osun.
Obudu Cattle Ranch
Situated on the picturesque Obudu Plateau, the Obudu Cattle Ranch is a place you should include in your itinerary when you visit Nigeria. The ranch has semi-temperate weather, a calming atmosphere, and an attractive landscape.
For accommodations, you can rent a room or hut on the ranch. While it's open for tourists throughout the year, it's better to visit the place between October and February. Don't forget to send Flow top-up to your friends and family so that you can stay connected with them.
Yankari Games Reserve
Located in Bauchi State, the Yankari Games Reserve is a place where you can find different species of animals and plants. There are also caves in the area if you want some good old spelunking activity.
You can also find wells with interconnecting shafts used by slaves during the transatlantic slave trade era. The Yankari Games Reserve also features crystal clear warm springs where you can relax and enjoy in peace.
Kano City Walls
While it's undeniable that the city of Kano is already taken over by modernity, you can still find remnants of its being the centre for commerce during the trans-Saharan trade era. One proof of this is the brown-mud walls protecting the city from invasion during that time.
Besides the city walls, there are mud houses that are constructed by the Hausa people. The marriage of old and modern influences create a unique ambiance to the city. Kano is a must-visit place if you want to be taken back to the old Nigeria.
Zuma Rock
Zuma Rock is among the most well-known tourist attractions in Nigeria. It's a massive natural monolith – standing at 980 feet – that has a feature resembling a human face. There are myths and legends concerning this rock. For instance, the Zuba people see the mountains surrounding it as paying homage to the rock by maintaining a great distance from it.
You can climb or hike to the top of the rock and have a panoramic view of the city of Abuja. If you're not into climbing, you can take a picture of this magnificent natural structure below. It's best to visit it between April and October to catch sight of the most talked-about Zuma Rock Fire phenomenon.
Takeaway
Nigeria has many tourist attractions to offer to visitors. You can go to the Kano City Walls, Yankari Games Reserve, Obudu Cattle Ranch, Zuma Rock, Osun Sacred Grove, Tarkwa Bay Beach, and Ikogosi Cold and Warm Springs if you want a spectacular travel experience in this country.