Global Tourism Rises 4% as 2021 Records 415 million Arrivals
By Adedapo Adesanya
Global tourism experienced a 4 per cent upturn in 2021, recording 415 million arrivals compared with 400 million arrivals achieved in 2020.
This was disclosed by the United Nations World Tourism Organisation (UNWTO), which noted that although the number in 2021 was impressive, it proved to be another challenging year as arrivals were still 72 per cent down on pre-pandemic levels.
This follows on from 2020, the worst year on record for tourism when international arrivals decreased by 73 per cent.
The first 2022 issue of the UNWTO World Tourism Barometer indicates that rising rates of vaccination, combined with easing of travel restrictions due to increased cross-border coordination and protocols, have all helped release pent up demand.
International tourism rebounded moderately during the second half of 2021, with international arrivals down 62 per cent in both the third and fourth quarters compared to pre-pandemic levels.
According to limited data, international arrivals in December were 65 per cent below 2019 levels as the full impact of the Omicron variant and surge in COVID-19 cases is yet to be seen.
The pace of recovery remains slow and uneven across world regions due to varying degrees of mobility restrictions, vaccination rates and traveller confidence.
Europe and the Americas recorded the strongest results in 2021 compared to 2020 (+19 per cent and +17 per cent respectively), but still both 63 per cent below pre-pandemic levels.
By subregion, the Caribbean saw the best performance (+63 per cent above 2020, though 37 per cent below 2019), with some destinations coming close to, or exceeding pre-pandemic levels.
Southern Mediterranean Europe (+57 per cent) and Central America (+54 per cent) also enjoyed a significant rebound but remain 54 per cent and 56 per cent down on 2019 levels respectively.
North America (+17 per cent) and Central Eastern Europe (+18 per cent) also climbed above 2020 levels.
Meanwhile, Africa saw a 12 per cent increase in arrivals in 2021 compared to 2020, though this is still 74 per cent below 2019.
In the Middle East, arrivals declined 24 per cent compared to 2020 and 79 per cent over 2019.
In Asia and the Pacific, arrivals were still 65 per cent below 2020 levels and 94 per cent when compared to pre-pandemic values as many destinations remained closed to non-essential travel.
The economic contribution of tourism in 2021 (measured in tourism direct gross domestic product) is estimated at $1.9 trillion, above the $1.6 trillion in 2020, but still well below the pre-pandemic value of $3.5 trillion.
Export revenues from international tourism could exceed $700 billion in 2021, a small improvement over 2020 due to higher spending per trip, but less than half the US$1.7 trillion recorded in 2019.
According to the latest UNWTO Panel of Experts, most tourism professionals (61 per cent) see better prospects for 2022. A majority of experts (64 per cent) now expect international arrivals to return to 2019 levels only in 2024 or later, up from 45 per cent in the September survey.
The UNWTO Confidence Index shows a slight decline in January-April 2022. A rapid and more widespread vaccination roll-out, followed by a major lifting of travel restrictions, and more coordination and clearer information on travel protocols, are the main factors identified by experts for the effective recovery of international tourism. UNWTO scenarios indicate that international tourist arrivals could grow by 30 per cent to 78 per cent as compared to 2021. However, this is still 50 per cent to 63 per cent below pre-pandemic levels.
The recent rise in COVID-19 cases and the Omicron variant are set to disrupt the recovery and affect confidence through early 2022 as some countries reintroduce travel bans and restrictions for certain markets.
At the same time, the vaccination roll-out remains uneven and many destinations still have their borders completely closed, mostly in Asia and the Pacific.
A challenging economic environment could put additional pressure on the effective recovery of international tourism, with the surge in oil prices, increase in inflation, a potential rise in interest rates, high debt volumes and the continued disruption in supply chains.
However, the ongoing tourism recovery in many markets, mostly in Europe and the Americas, coupled with the widespread vaccination rollout and a major coordinated lifting of travel restrictions, could help to restore consumer confidence and accelerate the recovery of international tourism in 2022.
While international tourism bounces back, domestic tourism continues to drive recovery of the sector in an increasing number of destinations, particularly those with large domestic markets.
According to experts, domestic tourism and travel close to home, as well as open-air activities, nature-based products and rural tourism are among the major travel trends that will continue shaping tourism in 2022.
Nigeria Re-Elected to ICAO Council for 15th Time
By Adedapo Adesanya
Nigeria has been re-elected as a Part-II member of the International Civil Aviation Organisation (ICAO) Council for a new three-year term.
This was disclosed by Mr James Odaudu, the Special Assistant on Public Affairs to the Minister of Aviation, Mr Hadi Sirika, in a statement on Sunday, saying Nigeria garnered 149 votes to be elected to the ICAO council for the 15th consecutive time.
The re-election, he said, took place at the plenary session of the ongoing 41st General Assembly of the organisation in Montreal, Canada.
In his reaction, the Minister of Aviation said the increased number of countries that supported Nigeria showed its rising profile amongst member nations.
Mr Sirika, who is the leader of the Nigerian delegation at the Assembly, commended President Muhammadu Buhari for his continued support to the aviation sector, which he said has translated into the numerous achievements being celebrated by the global aviation community.
The Minister described the election as the icing on the birthday cake for Nigeria, having taken place on its Independence Anniversary day.
Also speaking on the re-election of Nigeria into Part 2 of the ICAO Council, the Nigerian High Commissioner to Canada, Ambassador Adeyinka Asekun, congratulated Sirika and all those whose contributions resulted in the achievement.
He said it was a thing of pride for him as an individual and the High Commissioner to be part of the double celebration for the nation, the election, and the Independence Anniversary happening on the same day.
As part of the celebrations of the country's Independence, the Nigerian Mission, led by the Minister, hosted delegates from all the countries at the Assembly for a reception.
ICAO Council President Salvatore Sciacchitano recognised nine states' significant progress in improving safety and security oversight systems by awarding them with Council President Certificates.
The President of the Council also took the opportunity to acknowledge Nigeria's exceptional level of effective implementation of ICAO safety and security standards, one of the highest in the world, reflecting the organization's "No Country Left Behind" initiative, with the ICAO support provided to States for the implementation of ICAO policies, global plans and SARPs.
ICAO is funded and directed by 193 national governments to support their diplomacy and cooperation in air transport as signatory states to the Chicago Convention (1944).
Its core function is to maintain an administrative and expert bureaucracy (the ICAO Secretariat) supporting these diplomatic interactions and to research new air transport policy and standardization innovations as directed and endorsed by governments through the ICAO Assembly or by the ICAO Council, which the assembly elects.
Quickteller Delves into Transport Business for Better Travel Booking Experience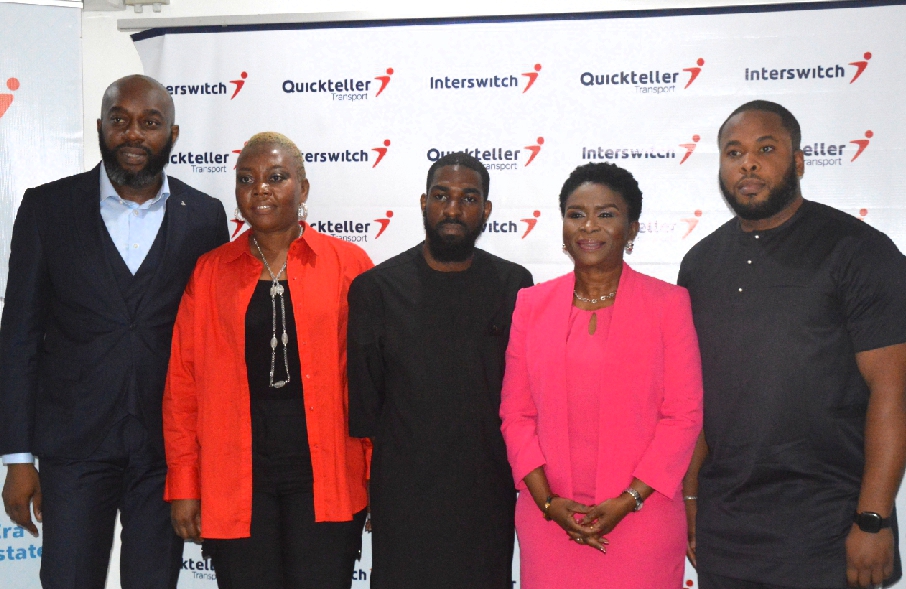 By Aduragbemi Omiyale
The desire to make life easier for people has made Quickteller venture into the transport business, designing innovative services to enrich the travel booking experience.
The company has launched Quickteller Transport to allow users to easily search and book inter-state trips from multiple travel operators across Nigeria.
Quickteller Transport is embedded as a service on Quickteller Web and Mobile app and is available for use by both new and existing Quickteller customers.
Users will also be able to filter their search to specific or preferred operators and compare fares based on vehicle type, departure point and time, and specialised access functions provided by transport operators, including seat selection and preferred pick-up location option, all at their convenience.
According to the consumer digital lifestyle and payments platform powered by Interswitch, Quickteller Transport was created in line with its mission to develop technology solutions that connect and empower individuals, businesses, and communities across Africa.
The Quickteller Transport Service is another step in the company's continued commitment to providing its customers with convenient access to lifestyle and payment services, the Managing Director of Interswitch Industry Ecosystems Division, Ms Chinyere Don-Okhuofu, stated.
"Transportation is a necessary aspect of human life, enabling social and economic interactions. In keeping with our culture of driving innovation and positively impacting consumer lifestyle in society, we developed our Quickteller Transport service to provide added travel booking and payment convenience to our over 5 million customers.
"Built as a multimodal offering, we will be rolling it out to include other travel and transportation modes such as trains and ferries, working with operators across Nigeria.
"We are ecstatic to be launching this service. And as we launch our suite of new complementary services, Quickteller customers can be assured of our commitment to providing an excellent experience using Quickteller to access all their lifestyle and payment needs," Ms Don-Okhuofu added.
10 Ways to Make Sure Your Holiday Rental Stands Out
Anyone who owns a holiday home or flat would love to have it fully booked all through the year. With travelling abroad still seen as risky, many Nigerians will be holidaying locally during the coming holidays instead of going overseas. How do you make your vacation rental stand out so that people notice it when they're booking online? And once they've stayed there, they'll love it so much they'll definitely recommend it to others?
Ideally, you'll want your holiday rental to grab attention but also look like a welcoming space where people can relax and enjoy being together. You want every aspect of their stay there to ooze memories and good times.
First impressions count
The front of your holiday house is the first thing guests will see when they arrive, so it's integral to making a great impression. A pretty welcome sign, the name of your holiday home or painting the front door a cheerful colour will all give an instant holiday vibe. Planting flowers, or having them in pots, at the front door will also create a welcoming feel.
A warm welcome
Have a welcome pack with a small selection of treats and visitor information waiting for guests upon their arrival. They'll love it, and will remember it in their recommendations of your property to others. Fresh bread and milk in the fridge for the first night's stay will be so appreciated, as will little touches like dog snacks for pet-friendly homes and mini-toiletries in the bathroom.
Create a guide with expert tips on your area – great coffee spots, bakeries and delis, must-try restaurants and wine bars, shopping hotspots and touristy must-sees. A handy list of close by supermarkets, doctors and pharmacies will be convenient, too. Try an online design programme like Canva to put your guide together and make it look professional.
Nobody wants ordinary
When you're decorating a space for holiday guests, it's tempting to tone it down so that the décor will appeal to all, but remember that people want wow. Guests want a space that feels like a home from home, but they're also paying for an experience. Colour, beautiful art, a stand-out furniture piece, deep-pile rugs in the bedroom or a luxe addition like a log fireplace or a jacuzzi will be memorable (and romantic!). If your home is surrounded by beautiful scenery, invest in floor-length glass windows or doors for views that will really sell your holiday home. Never fall into the trap of choosing cheap décor items, or worse still, decorating a space with the things you don't want at home. Old, cheap and boring are to be avoided at all costs. When people walk into your holiday rental they want to find the equivalent, or better, than what they have at home.
What guests want
Evaluate every part of your holiday space and think about what you can do to make your guests' experience memorable. The living room must have a cosy place where they can relax and read a book or watch a movie and, if possible, a smart TV. In the kitchen, make sure there's everything that guests need to be able to self-cater easily. If you can, add in luxe touches such as an espresso machine or a smoothie maker. It's things like this people will tell their friends about.
Superior service
Holidaymakers want to relax and spend their time making fun memories, so make sure they get the time to do that at your rental by providing a cleaning service. Ad hoc bookings may mean you don't need a regular service, so opt for one like SweepSouth, a handy on-demand home service that allows you to book reliable, trustworthy cleaners when you need them. Gardeners to spruce up your outside area and even handymen to fix niggles can be booked on their Connect app, too.
Create a photo-worthy backdrop
People love taking photos of themselves in a beautiful holiday setting and sharing them with those back home. Create an appealing photo-worthy scene in one of the main living spaces. It can be a stylish area with smart wallpaper and an ornamental mirror, a serene space in the garden or a quirky corner at the entrance featuring something that resonates with the location you're in, like a local artwork or an attractive grouping of photos of local landmarks.
A bedroom sanctuary
Spending time and effort on making your master bedroom into a tranquil sanctuary is well worth it. You want a guest to feel pampered the moment they walk in and see plush pillows and plump quilts on a big, comfy bed that promises a fantastic night's sleep. Buy the best mattress you can afford, and provide soft-to-the-touch quality linen and bedding. Make this haven of relaxation that much more luxurious with air-conditioning, block-out curtains or blinds, soft rugs and laundry hampers. Think about your guests' expectations and exceed them.
Light it right
Done right, lighting can add so much to the feel of a room. Fabulous lamps or wall sconces in the bedroom, charming pendants in the kitchen and a large standing lamp in the sitting room will add real presence.
Outdoor delight
If you have an outdoor space, make it an oasis for guests to spend time in. Even small areas can be made delightful with the addition of water features, hammocks, daybeds and canopies. If you can care for it, plant a vegetable or herb patch that guests can help themselves to.
Photo Perfect
Lastly, get great photos of your rental. When people scroll through listings on holiday accommodation sites, think about what your photos will look like and whether they'll catch the eye of a holidaymaker, resulting in more bookings. It's worth getting a professional in to take the shots when you first list.
The above pointers may require some spending, but they're all features you can highlight when advertising your rental and are therefore worthwhile investments.
Latest News on Business Post