Nigerians in Diaspora Hope for Biafra's Political Autonomy
By Kester Kenn Klomegah
Several reports indicate that Nigeria has reached a critical level in its development as there are numerous problems, including frequent ethnic and religious attacks, deep-seated corruption, an ineffective federal system of governance despite being referred to as the Giant of Africa.
Nigeria is endowed with huge natural resources. By population, it has the highest and that signifies the extent of its human capital in the country.
As already known, Nigeria has three major ethnic groups namely the Hausa-Fulani in the North, Yoruba in the West and the Igbos in East. Ethnic conflict pulls down the expected high development, contributes to insecurity and youth unemployment.
Celine Akigwe, former General Secretary of the Nimo Brotherhood Society (NBS) UK & Ireland and now the Founder & CEO of Afristoricals and Creator of UmojApp, has given an interview in which she talks about some aspects of the existing problems and the need to drastically change the status quo in Federal Republic of Nigeria (FRN). Here are the interview excerpts:
As an enterprising Nigerian woman, who previously served on the Executive Committee as General Secretary of the Nimo Brotherhood Society (NBS) UK & Ireland, what would you say are the main problems facing Nigeria?
During my tenure as General Secretary of NBS UK & Ireland, I observed many behavioural patterns that were reflective of the psychology of the people of Nigeria. Over the years, I have sat on many Executive Committees, including the Igbo Cultural & Social Network (ICSN), which is the most progressive Igbo meeting in Europe. ICSN continues to produce vibrant, positive thinking young adults who will shape the future of our homeland.
After observing the various issues facing Nigerians over the years, the main problem facing Nigerians is the country called Nigeria itself. Since my childhood, from over a period of 40 years, I have always known dysfunctionality and infrastructural chaos that dominate the daily lives of the majority of Nigerians.
Nigeria exposes the rich and poor divide in every aspect of society. There have never been good roads for the masses, but as soon as you turn the corner to Ikoyi or Abuja or Banana Island, you see good roads. These areas enjoy constant electricity supply and good telecommunications networks that are alien to the rest of the population. The masses continue to suffer more and more electricity outages than what is provided, yet they are still charged for a service that is not provided.
Access to clean drinking water is another example, where the masses suffer poor quality water. When you factor in the case that the average wage is N25,000 per month, you can see how Nigerian society can only suffer from numerous problems. These are just the basic services that are everyone's human right, yet in Nigeria, poor electricity, good roads, hospitals and schools have become the norm. Nigeria has become renowned as a place of corruption, criminality, dysfunctionality and infrastructural chaos.
The security situation all over Nigeria has reached a critical level. The numerous killings are tantamount to genocide and ethnic cleansing, which has been going on for decades. We have not seen any outcry from neither the Western nations nor the Eastern nations. In response to the killings, kidnappings, rapes and mutilation of innocent people, we see no reaction or response from our leaders. Nigerian leaders show absolutely no apathy to the plight of their citizens and subsequently, the rest of the world duly ignores the ongoing genocide.
There are too many problems facing Nigerians today that nothing short of a total rethink, revamp and reworking of every denomination of our civilization is required to change the status quo. This broken society must be dismantled and rebuilt.
From its very inception, the concept of Nigeria was doomed. The land that is referred to or called Nigeria was created by the British to make colonizing Africans easier for them to administer. In doing so, the rulers of Nigeria tend to be favoured individuals of the former colonial powers who are presented to the people as a choice to vote for.
Immediately after being elected, every President of Nigeria has obediently made their trip to the U.K. and then to America to seemingly meet with the leaders of those countries and receive their modus operandi for their forthcoming term in office.
I always queried why this was necessary and can only conclude that they are merely going to visit their puppet masters to ensure the colonial grip on Africa never fades.
Until this day, the British use their favourites to keep Nigeria alive, as do other European nations like France. We have never seen a European elected official leave their country to visit any African leader the same they are elected.
To add insult to injury, we learn the name Nigeria was invented by Dame Flora Louise Shaw or Lady Lugard as she was later known with her then-lover Lord Frederick Lugard, the British High Commissioner in Nigeria (1900–06) and Governor-General (1912–19) whom she later married. The end result was inevitable. There can be no peace in a nation that was created like that – ever!
As we have seen… most ethnic groups within the created administrative tool called Nigeria want to leave and form real nations by the people for the people. I think Africans deserve that right. It has taken over 60 years for Nigerians to reach this point of agitation and I think Nigerians have suffered enough. It is time to leave the past behind and cease the administration of the colony – not a former colony – called Nigeria.
Do you also think that women are particularly affected by all these challenges and problems that have engulfed the country?
It is overwhelmingly yes, women have been disproportionately affected by the challenges in many ways, especially during this pandemic. We have seen violence against women increase and incomes fall, not just in Nigeria, but globally.
For over 100 years, patriarchy was gradually imported into West African culture, first by the Fulani Moslems during the conquests of Othman Dan Fodio, and soon after by the British.
Traditional African society existed under a matriarchal system that recognized the African woman as the first to give birth to mankind and a return to matriarchal practices will go a long way to improving the condition of women in Nigeria. Discrimination against women does not occur in a matriarchy, which in no way diminishes the man's role in society, rather, it enhances and empowers men to raise their standards and mindset.
In governance, no single leader should have the power to dictate laws that affect the wellbeing and progress of women directly or indirectly. This would require more women in senior positions in government, however, it would not be a case of appointing women into positions of power simply because they are women. It would be a case of allotting 50 per cent of the senior cabinet positions to women who qualified for these positions. We will see different results when there is an equal balance between men and women in the halls of power – and not just from the backbenches.
And what do you say about the youth generally?
The youth are the source of all changes. However, our elders have been trained to thwart the development of our youth and prevent them from thinking or even speaking. The youth are the lifeblood of civilization, but they have been let down by the government that has failed to provide the youth of Nigeria with adequate education that would give them a competitive advantage similar to what exist in the rest of the world.
Schools have been neglected, teachers are not paid on time and history had been dropped, which has resulted in what I call illiterate graduates. It is only those who are able to afford the high school fees, stand a chance of achieving something in their lives. The rise of horrible bribes including sex for results has rendered the Nigerian education system entirely dysfunctional and a playground for sexual predators.
We have seen an increase in suicide and rape in Nigeria and we can only commend the students of ASONIS in their campaign to raise awareness and eradicate suicide and rape from Nigeria. The lack of discipline from the top has filtered down to every spectrum of Nigerian society. The youth must rise up in unity by employing group psychology, which would lead to the return of the spirit of Ubuntu from the grassroots up.
What are your expectations from Nigerian women on the Diaspora? What are your suggestions and recommendations for women in other countries?
The role of women has been underestimated. It is the woman who raises the child, whether the child is male or female. But at times, Nigerian women are not empowered within the household to make the final decision about a child's education or hobby. At times, the man is better equipped to make the final decision. Nigerian women in the Diaspora have an advantage in that they enjoy some protection and so may feel empowered to speak or make decisions, although this still carries some risk for Nigerian women in the Diaspora.
We have seen how excellently our women organise religious and educational institutions that were brought in by colonisation. On the other hand, when it comes to nation-building, many African women are unable to achieve this level of self-awareness and as a result, raise children who are desperate to move away from their culture or who view their own people in a negatively way. Those children will not think twice about investing in Nigeria.
The end result of all this is that we see many Nigerians in the Diaspora working hard to assimilate and invest in their host country's property, projects and schools. You have to have an acute love and desire to invest and build in Igboland over Abuja or Lagos for example. Without that investment in itself, there can be no sustainable development and the majority of people will continue to want to leave, as we have seen down the years. Once self-pride is established, the children cultivate a love for the motherland and bless it with investment. This is, perhaps, one of the most important roles Nigerian women all over the world can play.
Do all these you have discussed above offer a tangible basis for Nigerians on Diaspora, for instance, in the UK & Ireland, to consider playing significant roles in the development process in Nigeria?
The process for sustainable development in Nigeria has to begin with the desire to change society with our own hands and own feet. Consistently lobbying European institutions such as the Commonwealth to intervene and miraculously resolve all the problems facing Nigerians will not bring around the change that is required for Nigeria. To change this anomaly, Nigerians in the Diaspora can play a significant role in fostering change by following aggressive investment strategies that would involve various community and commercial infrastructure development projects in various sectors in Nigeria.
In order to understand this, for instance, I developed UmojApp and AfriZone shop to bridge the gap between Nigerian businesses and consumers in the Diaspora. UmojApp also educates people on the significant achievements and events from an African perspective. So, the negative mindset of Africans, as a whole, view themselves as agents of change.
In a practical situation, Nigerians in the Diaspora understand the high risks involved in undertaking development projects in Nigeria. It would be for those who have a strong stomach and correct vision that will drive a change through investment in Nigeria.
As already known, Nigeria seems divided along ethnic and religious lines. What are your arguments about, say, integration or political autonomy for the Biafra State?
This really takes us full circle – back to my original answer. Nigeria is an administrative convenience to ease the complications for the British. If Africans are totally honest with themselves, all of the borders that were drawn as a result of the Scramble for Africa should be erased. Over a period of 38 years of war to claim African territory, one of the results was the country called Nigeria.
We must leave the past behind and draw our own map of Africa with our own boundaries to control our own future. Integration is to continue to live in a state of denial of the past. Independence is not a myth but a reality that will happen now or in the future. If this generation is not ready for true independence, then future generations will be, but only if we teach the children to love themselves and their African brothers and sisters.
SA Startup Nile Raises $5.1m for Direct Agric Purchases
By Adedapo Adesanya
South African agriculture technology startup, Nile, which enables buyers to purchase directly from Africa's leading food producers through its marketplace, has raised a $5.1 million equity funding round led by Naspers Foundry.
The startup's end-to-end process connects farmers to commercial retailers of fresh produce both in South Africa and across the continent.
The business-to-business (B2B) platform facilitates transactions and safeguards payments on behalf of farmers, resulting in increased transparency and improved cash flow.
Nile's new equity round was led by Naspers Foundry, which contributed $2.5 million, alongside Platform Investment Partners, Raba Capital and Base Capital.
This transaction makes it Naspers Foundry's 10th transaction, with its portfolio also including SweepSouth, Aerobotics, Food Supply Network, The Student Hub, WhereIsMyTransport, Ctrl, Naked Insurance and Floatpays.
Speaking on this, Mr Louis de Kock, co-founder and CEO of Nile, "We are delighted to have Naspers Foundry support our mission to make fresh produce more accessible to people across the African continent.
"While we were able to bootstrap Nile through our initial growth phase, we look forward to having the backing of an internationally respected investor and experienced operator like Naspers as we scale our cross-border operations to the rest of Africa."
Adding his input, Mr Fabian Whate, head of Naspers Foundry said, "Nile provides a fully integrated ecosystem that creates trust between buyers and sellers on the platform and is a great example of tech entrepreneurs building innovative solutions that address people's everyday needs.
"We are excited about the growth potential of this business and its contribution to transforming the trade of fresh produce."
Nile was founded in 2020 to provide farmers with digital solutions that can address various pain points inherent to food trading – including price transparency, quality verification, speed of payments, the traceability of the produce and food waste.
Since Nile's inception, approximately 30 million kilogrammes of fruits and vegetables have been traded on the platform, with buyers originating from five countries and 35 towns and cities across Southern Africa.
Nile's services are used by farmers of all sizes, from small-scale farmers to large commercial farmers, with buyers ranging from large South Africa-listed companies to small family-owned retailers and wholesalers.
Nile also operates in Botswana, Namibia, Eswatini and Mozambique.
Migrating to Canada from Nigeria – Provincial Nominee Programs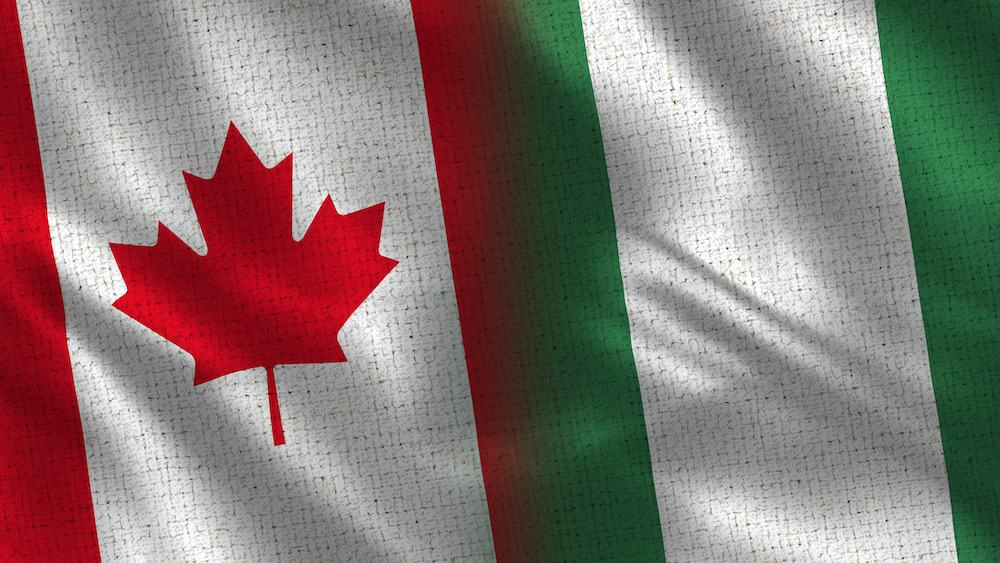 There continues to be a high demand for high-skilled immigrants in many developed countries worldwide, and Canada isn't an exception. The country's skilled immigration system recognizes that immigrants can be instrumental in addressing labour market needs and economic growth, especially when they have in-demand skills, experience, and education. Hence, the Provincial Nominee Program (PNP) is an important component of Canada's economic immigration system.
This provincial program creates a platform for the federal and provincial governments to work together to create industrial growth in Canada. The initiative makes it easier for qualified, skilled foreigners to become permanent residents. Provinces can nominate skilled immigrants who have been invited to apply for PR through Express Entry or the paper-based process.
Who Can Apply for PNP?
Although the nominee program is exclusive to workers, not all applicants in the job market are eligible. Some workers may be eligible, depending on their occupation. If an applicant holds a high human capital that is in demand in the province, the individual can apply for nomination in any of the available PNP immigration programs best suited.
Applicants must apply in the provinces they intend to live in. For example, a foreign senior developer who receives a "notification of interest" from Alberta is not qualified to apply under British Columbia's PNP, especially when the individual has no interest in becoming a long-term resident there. Using the same scenario, the software engineer may not be considered for this program if there's no intention to become a permanent resident in Canada.
Breaking Down the PNP Framework
As previously highlighted, there are two approaches to the PNP application process. The procedure entails undergoing some background checks, like police clearance and medical examinations for the province of application. The applicant must clear them successfully, as they make up part of the overall assessment. For those who consider the standard process, the requirements share some similarities with its counterpart.
To begin with, the applicants must meet the eligibility requirements for the province; likewise the Express Entry stream. Their skills must match one of the listed programs. That way, the province can invite such persons to apply. If nominated, they can submit the application to the IRCC. This approach has a longer wait time, compared to the second option.
Generally, the Express Entry stream is faster and more straightforward than the standard process. The skilled immigrant visits the province's website to apply for nomination. Whereby the province finds the applicant an ideal fit for its labour market needs, it proceeds to nominate the professional, earning the individual 600 CRS extra. The next step would be to create an Express Entry account and proceed to apply for permanent residence.
Another option would be to flip the process around. This time, the Express Entry account creation comes first, which the professional notifies the province of. This is where the "notification of interest" comes into play. With this approach, there is direct communication between the candidate and the province officials in charge of the application. The former can then apply to the latter's Express Entry stream and proceed to send the PR application to the IRCC.
Is Permanent Residence Available to Families of PNP-Nominated Immigrants?
The Provincial Nominee Program is one of the selected initiatives that encourage families to be united. Under this program, a spouse or child can accompany the foreign-born applicant when they make Canada their permanent residence. Those who move to Canada are eligible to become permanent residents as well. Plus, it extends to the children of the dependent children.
What Are Comprehensive Ranking System (CRS) Points?
When seeking permanent residence, various prerequisites must be met. Still, the Comprehensive Ranking System majorly determines whether a candidate is eligible for PR status. Points are allocated depending on the following:
Language proficiency
Academic background
Work experience
Age
Province ties
Some are given points for obtaining professional degrees, like the Master of Business Administration (MBA) or other specializations that require significant academic efforts. The same is true for a foreign skilled worker, such as a financial advisor, who is fluent in the required language (often English or French). When a province nominates this skilled professional, additional CRS points are added to the person's profile.
These points combined with those from other considerable aspects of the program, help the IRCC officials determine if the financial advisor qualifies for permanent residence.
How Can Applicants Improve Their Chances of Being Nominated?
Given a large number of skilled foreigners in the Express Entry pool, the possibility of being nominated quickly may be dicey. As such, applicants are advised to build a strong profile. Those who end up securing a job or enrolling in an academic program in Canada increase their CRS points and thus, their chances of getting a provincial nomination for PR application.
For example, an IT project manager seeking a PNP nomination from New Brunswick can boost his or her profile by acquiring a Master's degree from a Canadian university. This tech professional can boost the chances of being nominated for PR by securing an IT-related role, such as computer programming at a New Brunswick-based tech firm.
The CRS points for such an expert would be higher than someone in the same field who has no connection to the province. In other words, the province will be more inclined to nominate the former than the latter. In the end, it is not simply about being skilled, as many highly skilled individuals are in Canada seeking permanent residence; it is about being the best fit for a province's labour needs.
PNP Application Language Requirements
The language requirements for any of the streams in the PNP can vary. In general, the provinces nominate applicants who can integrate successfully into Canada. To this effect, applicants must be fluent in either English or French, depending on the stream. They'll need to demonstrate their competence by taking any of the exams below:
IELTS
CELPIP
TCF Canada
TEF Canada
The first two tests are English-based, whereas the last two are used to measure foreigners' French language skills. They evaluate an applicant's capability to converse, write, and listen in the language.
Conclusion
Canada's Provincial Nominee Program is not difficult to understand. With proper research and planning, foreign-born professionals can apply, get selected, and become part of the country's permanent population. There's so much more to Canada than the majestic snow-capped mountains and lakes. Those looking for a career upgrade can consider moving to Canada, particularly if they are competent and willing to settle down.
World Bank Gives $300m Budget Support to Mozambique
By Kestér Kenn Klomegâh
By June, the World Bank plans to provide $300 million to support the national budget of the Republic of Mozambique, according to the World Bank country director for Mozambique, Idah Pswarayi-Riddihough.
After a meeting with the Mozambican Minister of Economy and Finance, Max Tonela, the global lender's country director said that priority sectors would include health, education, energy and agriculture. The budget support proposal will be presented to the World Bank board by June.
"We are talking about the first instalment of 300 million dollars, which we hope to take to our administration for approval by 30 June this year. Then we can consider other windows of financing for 2023 and 2024", said Pswarayi-Riddihough.
International organizations and financial institutions have returned after the Government of Mozambique started to undertake necessary reforms.
In April, the International Monetary Fund (IMF) also returned with a set of new funded programmes to Mozambique, six years after the lender halted its previous deals in the wake of a financial scandal involving three fraudulent security-linked companies, and two banks – Credit Suisse and VTB of Russia, on the basis of illicit loan guarantees issued by the government under former President Armando Guebuza.
Popularly referred to as the "Hidden Debts" scandal involving $2.7 billion (€2.3 million), the financial scandal happened in 2013, and the case has since left an image of a corrupt country and brought high-level government officials to testify as witnesses in the controversial judicial trial. It prompted 14 foreign donors, including IMF, to cut off aid and simultaneously sparked a currency collapse and debt crisis.
The IMF said in a report that its funds would be used to support sustainable, inclusive economic growth and long-term macroeconomic stability, in the world's third poorest country measured by gross domestic product (GDP) per capita. The programmes will address transparency in debt management and the natural resource sector.
Unlike many of Mozambique's other partners, the World Bank did not cut off financial assistance entirely after the scandal of Mozambique's "Hidden Debts" became public knowledge in April 2016. World Bank aid continued, but in relatively small amounts, project by project.
Now the bank seems prepared to return to the modality of direct budget support. Pswarayi-Riddihough said that the improvement in good governance supposedly recorded in recent years contributed to the resumption of World Bank support. She claimed that this was an important step toward regaining the trust of the country's partners.
Major work had been undertaken around questions of transparency and good governance, she alleged – but admitted that Mozambican civil society is continuing to demand greater advances in these areas. Mozambique's new programme with the International Monetary Fund (IMF), she added, could give a strong signal to the market. Indeed, it will send a strong signal to all of Mozambique's partners.
The agreement between Mozambique and the IMF, approved by the IMF Executive Board, will make $456 million available to the country. An amount of $91 million will become available immediately. At the time, Tonela said the agreement with the IMF marked the start of a new phase, leading to the resumption of sustainable growth of the Mozambican economy.
With an approximate population of 30 million, Mozambique is endowed with rich and extensive natural resources but remains one of the poorest and most underdeveloped countries in the world. It is a member of the Southern Africa Development Community (SADC).
Latest News on Business Post