Putin Stresses Broadening Economic Cooperation with Nigeria, Others
By Kester Kenn Klomegah
Russian President Vladimir Putin has reiterated some aspects of Russia's foreign policy agenda when he received letters of credence from 20 foreign ambassadors, including seven from Africa, who had arrived in the country to begin their duty tour.
The seven new African ambassadors are from the Republics of Angola, Benin, Ghana, Guinea, Nigeria, Mauritania and Somalia.
The ceremony formally marks the official beginning of the ambassadors' duties in the Russian Federation, and it usually takes place twice a year in the St. Alexander Hall of the Great Kremlin Palace.
President Putin made concrete reference to his earlier speech delivered in November at the expanded meeting of the Foreign Ministry Board, in which he outlined the priorities of Russia's foreign policy and gave a detailed overview of the current difficult international situation, as well as approaches to settling acute global and regional problems.
He has been consistently pursuing the idea that it is possible to effectively cope with the numerous challenges and threats only through joint efforts of the entire global community, that Russia was ready for such cooperation.
"In fact, I believe that without joining the efforts of all states, without establishing mutually beneficial and equal cooperation it will be impossible to address such difficult global problems and achieve success in fighting climate change, or countering terrorism and organized crime, or ensuring sustainable development," the Russian leader stressed.
During his speech at the ceremony, Mr Putin said Russia was ready to raise economic cooperation including developing investment and deepening trade, as well as increasing humanitarian assistance to African countries.
Mr Putin told Ambassador Augusto da Silva Cunha from the Republic of Angola, that Russia has long friendly relations with Angola.
"What matters most is that, together with our Angolan friends, we intend to fully develop a comprehensive cooperation, to promote political dialogue and carry on joint work in trade, investment, and culture among other things," he stated.
At the ceremony was Akambi Andre Okounlola-Biaou from the Republic of Benin. He was reminded that Russia continues expanding its interaction with the Benin Republic. Notably, it is currently drafting an intergovernmental agreement on military cooperation and a memorandum of understanding in the area of sport. Russian companies are interested in participating in joint geological prospecting, energy and infrastructure projects in Benin.
Ghana's ambassador Lesley Akyaa Opoku-Ware is serving her second term in Moscow. Putin noted the steady development of the bilateral relations and pointed to efforts at expanding interaction in the field of trade and energy, including the peaceful nuclear development in that country.
"We jointly produce minerals and hydrocarbons. And, of course, we will continue to train professionals for various sectors of Ghana's economy," Mr Putin added.
With the Republic of Guinea, represented by the newly arrived Ambassador Maju Kake, Russia hopes that political life in this West African country will soon stabilize, and will attain a national accord. For many years, Russia has been offering substantial investment into the Guinean economy. Russian companies have been producing and processing mineral commodities in Guinea.
According to Mr Putin, it is now time to implement new interesting projects, including those in the sphere of energy, infrastructure, fisheries and agriculture.
Mr Abdullahi Yibaikwal Shehu is the new ambassador from the Federal Republic of Nigeria and Russia said it was satisfied with Nigeria as a key partner in Africa.
"We talked with President Muhammadu Buhari during the Russia-Africa Summit held in Sochi two years ago. We hope that the Nigerian leadership will support Russia's initiative to hold another meeting between the Russian and African leaders in 2022," Mr Putin said.
The Russian leader added that, "As for specific areas of bilateral cooperation, we find an expansion of the detailed dialogue on topical problems related to supporting stability on the global hydrocarbon markets, countering terrorism and religious extremism, to be quite promising."
At the ceremony, Mr Putin told Mohamed Mahmoud Dahi (Islamic Republic of Mauritania) that "There are favourable opportunities for expanding trade and economic ties with the Islamic Republic of Mauritania, including in the area of high-seas fisheries where we cooperate closely." Russia, however, appreciates Mauritania's substantial contribution to fighting terrorism in the Sahara-Sahel zone.
With Hassan Abdi Daud from Somalia located in the Horn of Africa, Mr Putin told him that Russia has advocated for expanded cooperation with the Federal Republic of Somalia.
Reports indicate that currently, Russian-Somali relations are at a very low level, with Russia having sent humanitarian aid to Somalia several times. That the Somalian Government is working actively to strengthen the country's sovereignty and territorial integrity, it is fighting terrorism and extremism, striving to create favourable conditions for the socio-economic revival. "We hope that all these efforts will be crowned with success," asserted Putin.
The Russian President expressed hopes that with ambassadors' active participation, these relations will be filled with new content, further hopes for mutually beneficial projects and useful initiatives and, in general, will make rapid progress for the benefit of the people and in the interests of international security and stability.
Due to the unfavourable pandemic situation, Kremlin still had to hold the ceremony for the newly arrived ambassadors to present their letters of credence in a strict and limited format.
At the start of the gathering, Mr Putin congratulated them on the official start of their diplomatic assignments in the Russian Federation. Russian authorities pledged to help and offer necessary assistance to all the foreign envoys in pursuit of their official assignments in the Russian Federation.
AfDB, Sovereign Investors to Develop Climate Resilient Projects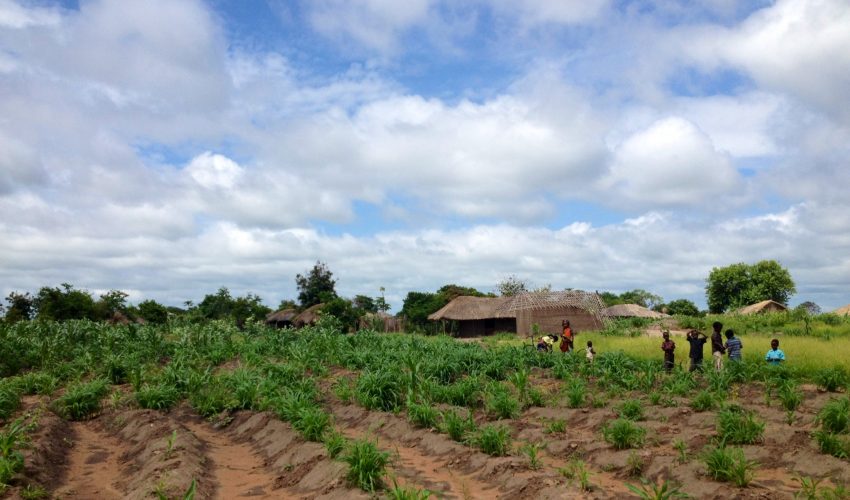 By Adedapo Adesanya
The African Development Bank (AfDB), Africa50 and Africa Sovereign Investors Forum (ASIF) have signed a letter of intent to collaborate on developing green and climate resilient infrastructure projects across Africa.
The three entities will work together to galvanize financing and drive the development of skills and expertise within the infrastructure sector.
The signing took place on June 20, 2022, in Rabat, Morocco, during an event to launch the Africa Sovereign Investors Forum.
Under the high patronage of His Majesty King Mohammed VI of the Kingdom of Morocco, 10 African sovereign investors including Nigeria, agreed to set up the Forum.
The newly formed platform will accelerate coordination to mobilize patient capital for the continent's development.
The signatories are Agaciro Development Fund of Rwanda, Fonds Souverain de Djibouti, Fonds Gabonais d'Investissements Stratégiques (FGIS), Fonds Souverain d'Investissements Stratégiques (FONSIS) of Senegal, Fundo Soberano de Angola (FSDEA), Ghana Infrastructure Investment Fund, (GIIF), Ithmar Capital (Morocco), Nigeria Sovereign Investment Authority (NSIA) and The Sovereign Fund of Egypt (TSFE).
Africa50 CEO, Mr Alain Ebobissé signed for his organization, African Development Bank Vice-President for Private Sector, Infrastructure and Industrialization, Mr Solomon Quaynor, signed on behalf of the Bank, and Ithmar Capital CEO, Mr Obaid Amrane, who will serve as the inaugural chair of ASIF, signed on the new initiative's behalf.
Me Ebobissé said: "this is an important step to building strong collaboration between the right stakeholders to meet the substantial infrastructure financing needs of Africa. We must make key regional infrastructure projects attractive and bankable for both global and African private investors and today's signing will go a long way to address the continent's infrastructure deficit.
"It is therefore important that we leverage the strength of the African sovereign wealth funds on the continent, who manage significant domestic savings, to drive the growth of Africa's economies through the development and successful implementation of strategic infrastructure".
On his part, Mr Quaynor said: "The African Development Bank's partnership with ASIF and Africa50 would enable stronger collaborations on project development and co-financing, mobilization of capital to fund resilient, green and sustainable infrastructure and identification of investment opportunities to promote Africa's infrastructure and industrialization.
"This is a key part of the Bank's strategy to harness the estimated $2 trillion of assets under management from African institutional investors including sovereign wealth funds, pension funds and insurance companies for the continent's infrastructure and industrialization," he said.
Mr Amrane said "ASIF main objective is to accelerate the development of investment opportunities and to mobilize patient capital. As sovereign investors, we see strong complementarities with African Development Bank and Africa50, especially since our visions are aligned with regard to project preparation and capital mobilization.
"We are pleased today to formalize ASIF, AfDB and Africa50's mutual desire to collaborate together, for we have a common objective to foster investment in climate-resilient projects, among others, according to our respective mandate."
The collaboration agreement will also seek to address the identification and preparation of projects, a critical success factor in attracting financing to any project.
The Era of Unipolar World Order Has Ended—Putin Tells US, Others
By Kestér Kenn Klomegâh
At the plenary session of the 25th year of the St. Petersburg International Economic Forum (SPIEF), Russia's President, Vladimir Putin, lambasted the United States and its Western and European allies, wholeheartedly predicted the end of the unipolar system and bristled at the idea of creating a new global order that might ensure equality and drastically change living standards of impoverished millions around the world.
Putin believes that the United States sees itself as a "messenger of God on Earth", who has interests but no responsibility. "The United States is ostensibly unaware that over the past decades, new powerful centres have emerged around the globe and their voice is heard ever louder. Each of them is developing its own political system and public institutions and implements its own model of economic growth and, of course, has the right to protect them and to ensure national sovereignty," Putin stressed.
While emphasizing the problems currently faced by the world's economy at large, unfair competition among states, trade and financial wars, sanctions, restrictions, and so on, he asserted that the era of the unipolar world order has ended. The United States for the sake of ambitions and in the name of preserving outdated geopolitical illusions really don't understand that the world based on such dogmas is definitely unsustainable.
In his opinion, "we are witnessing objective processes and truly revolutionary tectonic changes," in the world. "After claiming victory in the Cold War, the United States declared it was the messenger of God on Earth, who has no obligations, but only interests – and these interests are sacrosanct," Putin said. A world order based on the dogmas of unipolarity is unstable. Western elites are largely "clinging to ghosts of the past," thinking that Western dominance is "an unchangeable and everlasting thing. Nothing lasts forever."
New world order is still emerging but it's clear that its rules will be created by those "who aren't moving along a path set out by others." "Only strong and sovereign states can have a say in this emerging world order or they will have to become or remain colonies with no rights," Putin noted.
He further described as "thoughtless" and "insane" unprecedented sanctions imposed on Russia by a number of Western countries. "The idea was clear: crush the Russian economy violently, in a swoop, and deal a blow to industries, finance and living standards of people by destroying business chains, forcibly pulling Western companies out of the Russian market and freezing domestic assets," he said.
Putin highlighted six principles constituting the basis for the development of the national economy during the forum. These are openness, reliance on freedoms of entrepreneurship, balanced macroeconomic policy, social justice, advanced development of infrastructure and achievement of technological sovereignty.
State sovereignty cannot be partial or fragmentary in the 21st century, all of its elements have equal importance. They reinforce and complement each other. That is why it is important not only to defend the political sovereignty and national identity but also to strengthen everything that ensures the country's economic independence, its self-sustainability and independence in the matters of finances, workforce and technology," Putin explained.
The president said that Russia changed in recent years through a planned effort to create a sustainable macroeconomic structure, ensure food security, enable import substitution and establish its own payment system.
Nevertheless, the sanctions have brought about "numerous difficult tasks" that Russia has to solve, he continued. "On the other hand, this situation creates new opportunities for us. We are saying this quite often, but this is really so. All of this will be an incentive to build an economy whose technological, production, workforce and scientific independence and potential is full rather than partial," Putin said.
In a clear and concise but tense language, he expressed optimism that Russia would become stronger than before, taking advantage of emerging opportunities and new initiatives to build a better economy. With Russia under wide sanctions after sending troops into Ukraine, Putin spoke at length acknowledging the economic difficulties Russia faces as it tries to promote itself to international businesses, and the evolutionary processes in the new global configuration.
Chinese President Xi Jinping and Egyptian President Abdel Fattah el-Sisi, by video link, took part in a plenary meeting together with Russian President Vladimir Putin and Kazakh President Kassym-Jomart Tokayev. The forum brought representatives from Latin America, Africa and mostly Asia. There were a number of international organizations as well as representatives from more than 90 countries, compared to 140 countries during the pre-corona pandemic years.
Under the chosen theme 'New Opportunities in a New World' that reflects the changing global situations, the conference from June 15 to June 18 marked the 25th year of the St. Petersburg International Economic Forum (SPIEF) since its establishment. Over the last 24 years, the forum has become a leading global platform for members of the business community to meet and discuss the key economic issues facing Russia, emerging markets, and the world as a whole. Since 2006, has been held under the auspices of the President of the Russian Federation.
43% of Africa's Population Lack Access to Electricity—IEA
By Adedapo Adesanya
The International Energy Agency (IEA) has said that $25 billion in annual investments could bring full access to electricity to Africa by 2030.
This is as the number of Africans with access to electricity fell during the COVID-19 pandemic, the Paris-based agency said Monday.
The IEA said 600 million people, or 43 per cent of the continent's population, lack access to electricity — mostly in sub-Saharan Africa.
The number of people living without electricity increased by four per cent, or 25 million people, between 2019 and 2021, after a decade of progress.
According to IEA chief, Mr Fatih Birol, speaking ahead of the release of the agency's African Energy Outlook 2022.
He said before COVID, there had been "lots of good developments in countries such as Ghana, Kenya, Rwanda.
"But because of Covid and the economic difficulties, we see that this positive trend is reversing now," Mr Birol said.
It was also revealed that Russia's invasion of Ukraine has added to the economic strains on Africa from the COVID pandemic, as the conflict has sent the prices of energy, food and other commodities soaring.
"When I look at 2022, with the high energy prices and the economic burden on the African countries, I don't see many reasons to be hopeful," Mr Birol said.
But Africa could get universal access to electricity by the end of the decade with $25 billion in annual investment, according to the IEA.
Countries need to give international financial institutions, especially development banks, a "strong mandate" to make Africa and clean energy on the continent "an absolute priority", Mr Birol said.
"It's not the case now," he added.
Africa is facing more severe effects from climate change than most other parts of the world, despite emitting less energy-related carbon dioxide (CO2) than any other region, the IEA said.
"We have to see a huge amount of investment coming in Africa in all parts of the energy system, but the most important one will be clean energy options," Mr Birol added.
"We would need to double the energy investments to reach our energy and climate goals."
Renewables — including solar, wind, hydropower and geothermal — could account for over 80 per cent of new power generation capacity in Africa by 2030, the IEA report said.
Latest News on Business Post