Russia not Addressing Sustainable Development Goals in Africa—Nyongesa
By Kestér Kenn Klomegâh
liThis short but insightful interview conducted by Kestér Kenn Klomegâh with George Nyongesa, a Senior Associate at the Africa Policy Institute in Nairobi, Kenya, and a Tutorial Fellow and PhD candidate at the University of Nairobi, focused concretely on Russia and Africa relations, Russia's ineffective policy strategies and challenges in implementing its policy goals in African countries. Here are the excerpts.
Historically, Russian influence on African countries has largely pivoted around hypersonic anti-Western rhetoric; but does such still have relevance in post-colonial and independent African countries
Russia has long had cordial relations with many African countries thanks to ties established during the Soviet era, where their shared mistrust of the West and similar economic and ideological goals frequently led to alignments. However, the nostalgia for the former Soviet Union is waning along with the generation of African leaders who benefited from it. This fact continues to undermine Russia's relevance and perceived usefulness to Africa, especially among the new crop of leaders.
Generally, the younger African generations, who make up a sizable portion of the continent's population, grew up when Russia had only a semblance of the gravitas of the former Soviet Union. This is noteworthy because the African continent is fast transitioning towards democracy and development. Against this background, the invasion of Crimea and Ukraine has not done much to win Russia the respect of African countries. Besides, numerous new issues arose following the fall of the Soviet Union, and this seems to have overshadowed Russia's strategic position to work with Africa. Since then, a lot has been lost, and no doubt other powers, especially the Westerners, Europeans and Asians, jumped in to fill the void.
What next for Russia in Africa?
In a nutshell, it is imperative that Russia takes its foreign economic policy initiatives seriously as it seeks an assertive posture on the global stage, even as it juggles its efforts to regain influence in Africa. In the past, anti-western rhetoric worked easy magic in building alignment, but currently, the majority of the continent is largely focused on democratization and economic emancipation.
For this reason, representatives from the United States, the European Union, and even the Gulf States discuss Africa from various angles, but their main focus is on how to establish their economic presence on the continent. For instance, following their previous EU-AU summit, both parties reached a consensus on a number of infrastructure and investment projects. In particular, the EU already has an investment program that they claim would create links, not dependencies, at a cost of €300 billion ($340 billion) to finance new investment initiatives that are similar to China's Belt and Road Initiative.
As competing global powers continue to court Africa, it is interesting to note that Russia rarely discusses the African Continental Free Trade Area (AfCFTA). The AfCFTA could, at the very least, provide a framework for economic diplomacy towards resetting commercial ties between Russia and Africa. As things currently stand, Russia's geopolitical stake in the continent of Africa is barely noticeable. For instance, Russian direct investment into Africa is significantly less than that of Europe and North America, totalling less than 1%. Also, Russian direct assistance is scarce, largely symbolic and frequently takes the form of in-kind donations to humanitarian crises or forgiveness of debt. In addition, compared to Africa's large trading partners like Europe and the United States, trade between Russia and Africa in 2020 totalled $14 billion, or about 2% of the continent's overall trade.
In summary, it seems the strongest aspect of Russia's relations with Africa should be robust economic cooperation. If Russia's foreign economic agency paid attention to AfCFTA, which promises to create a single borderless market, they would find numerous potential opportunities for "win-win" cooperation. It is the Chinese strategic style which challenges Western and European powers even as it capitalizes on localization, production and marketing of consumer goods and services across Africa.
Adesina Says Climate Finance Dearth "Choking" Africa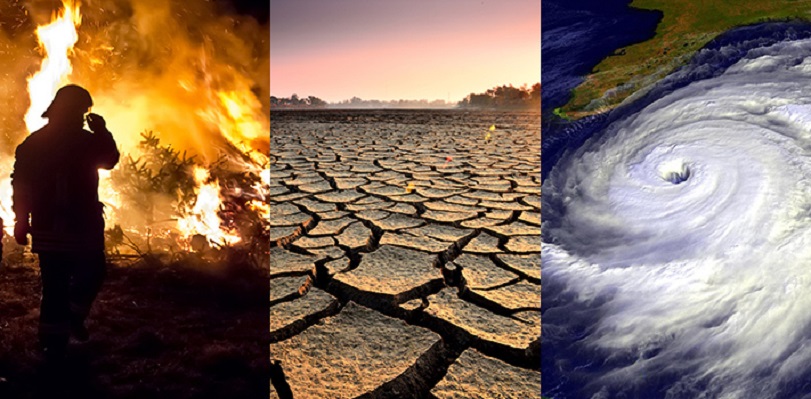 By Adedapo Adesanya
The President of the African Development Bank (AfDB), Mr Akinwumi Adesina, has lamented that a lack of adequate financing for tackling climate change in Africa has become dire and is "choking" the continent.
He made this known while addressing journalists at a media lunch organized to kick off the 2023 Annual Meetings of the lender in the Egyptian resort city of Sharm El Sheikh.
Mr Adesina called out developed nations for not honouring the $100 billion climate finance pledge they made to developing countries.
"Africa is being short-changed in climate finance. Africa is choking," he told newsmen.
"Your role as the media is very important to help carry the news – the news of efforts being made, challenges being faced, and the fierce urgency of now in getting much-needed climate finance to Africa," the bank chief said.
The bank group's Annual Meetings will allow the bank's Board of Governors, African leaders and development partners to explore practical ways of "mobilizing private sector financing for climate and green growth in Africa," in line with the theme of this year's meetings.
Mr Adesina said the theme was chosen to draw attention to the urgent need for climate finance, hammering that Africa will need $2.7 trillion by 2030 to finance its climate change needs.
"Anywhere you look in Africa today, climate change is causing havoc," Mr Adesina said. "In the Sahel, hotter temperatures are drying up limited water, causing water stress for crops and livestock and worsening food insecurity."
The former Nigerian agric minister said that in vast areas of East and Southern Africa, and in the Horn of Africa, a combination of droughts and floods is causing massive losses of people and infrastructure, leading to rising numbers of refugees.
"There is still much to do, as Africa's private sector climate financing will need to increase by 36 per cent annually," he said.
Mr Adesina said, "If Africa had that money, the Sahel would have electricity. If Africa had that money, we would recharge the Chad basin, which has provided livelihoods for millions of people in Chad, Nigeria, Niger and Cameroon. Everything will change in all those countries; we will green the Sahel. We will insure every single African country against catastrophic weather events."
Mr Adesina told the journalists, "Africa's measured natural capital alone is estimated to be worth $6.2 trillion," which, if well harnessed, can spur more rapid economic growth and wealth generation.
He spoke about the Bank's flagship Technologies for African Agricultural Transformation (TAAT) scheme that provides heat-tolerant seed varieties to increase yield in crops such as wheat.
He also gave the example of Ethiopia, which is now self-sufficient in wheat production and plans to export the surplus to neighbouring countries.
AfDB is spearheading climate adaptation efforts across the continent and has devoted 63 per cent of its climate finance, the highest among all multilateral development banks.
It plans to support millions of farmers, enabling them to access climate-resistant seeds. The institution has also launched the Desert to Power initiative to develop 10,000 megawatts of solar power to benefit nearly 250 million people across the Sahel.
The bank and the Global Center for Adaptation have launched the African Adaptation Acceleration Program (AAAP) to mobilize $25 billion to support Africa's adaptation to climate change.
It has also established Alliance for Green Infrastructure (AGIA), in partnership with other institutions, to mobilize $10 billion in private investment for green infrastructure in Africa.
Nigerians Worry as UK Changes Student Visa Policy to Cut Net Migration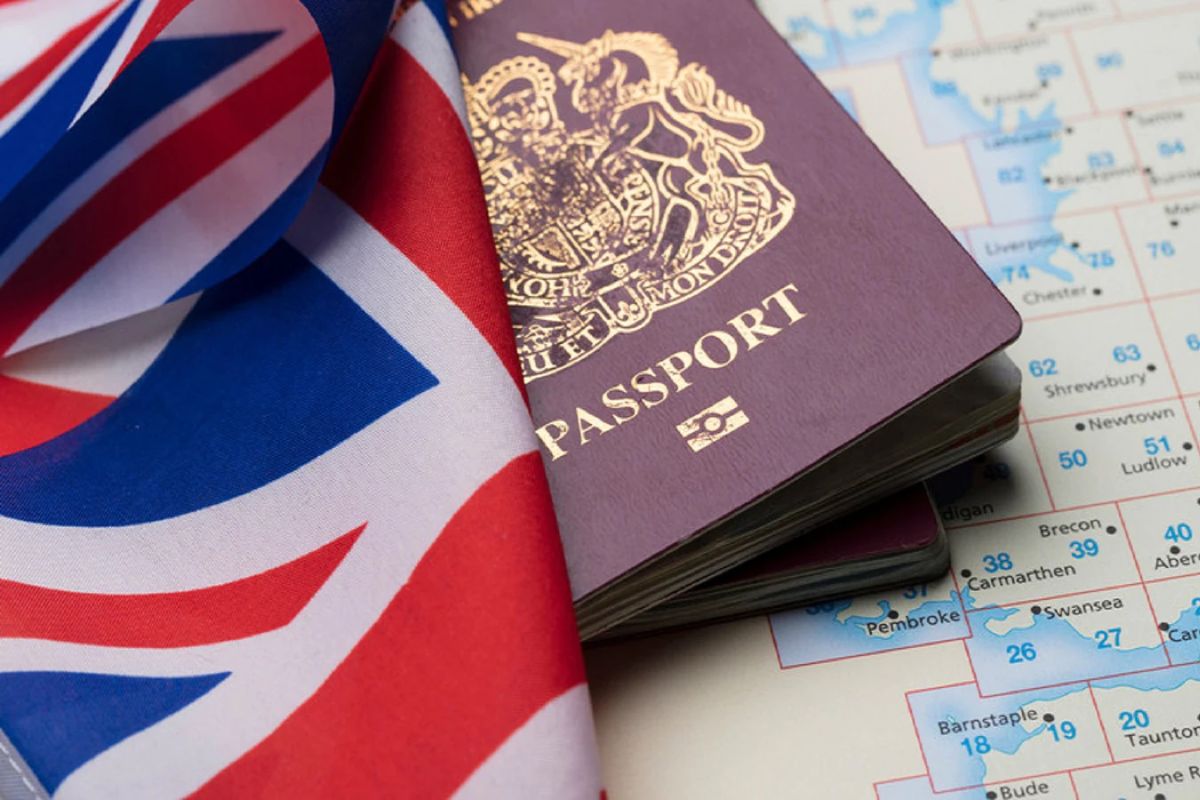 By Adedapo Adesanya
New government restrictions to student visa routes that will substantially cut net migration by restricting the ability for international students to take family members to the United Kingdom have raised worries among Nigerians.
Under the new proposals made on Tuesday, only students on postgraduate courses designated as research programmes can bring dependants to the UK while they study.
The UK Office of National Statistics (ONS) estimated that net migration was over 500,000 from June 2021 to June 2022.
Nigerians have always sought the UK as a prime destination, and many use the switch role, the UK claims to have seen an unprecedented rise in the number of student dependents being brought into the country with visas.
Although partly attributed to the rise in temporary factors, such as the UK's Ukraine and Hong Kong schemes, last year almost half a million student visas were issued while the number of dependants of overseas students has increased by 750 per cent since 2019, to 136,000 people.
"Last year, 59,053 Nigerian students brought over 60,923 relatives," the report noted.
The UK government on Tuesday announced the measures that will prevent students from switching "out of the student route into work routes" before their studies have been completed.
There will also be "improved and more enforcement activity" and a clamp down on "unscrupulous agents" using education as a cover for immigration, according to a government statement.
The UK Home Secretary, Ms Suella Braverman, said in a written statement to the UK parliament that overseas students played an important part in supporting the UK economy but added that it should not come at the cost of the government's "commitment to the public to lower overall migration and ensure that migration to the UK is highly skilled and therefore provides the most benefit".
Ms Braverman said the proposals struck the "right balance" and would likely see net migration "fall to pre-pandemic levels in the medium term".
The new reforms will come into effect for students starting in January next year.
The UK government said it would, however, work with the higher education sector to explore alternative options to ensure the brightest and best students can continue to bring dependents when they study at the UK's world-leading universities.
Following the UK leaving the European Union, the Tory-led government introduced a points-based immigration system, giving the government full control of the country's borders.
This was designed to flex to the needs of the economy and labour market and ensure the country has the skills and talent needed by UK businesses and the National Health Service (NHS).
IFC Invests $125m to Boost Agribusiness for MSMEs in Turkey
By Adedapo Adesanya
The International Finance Corporation (IFC) has invested $125 million to help address the critical financing needs of Turkey's micro, small, and medium enterprises (MSMEs) in the agricultural sector.
IFC is investing the $125 million as part of a larger $610 million equivalent Diversified Payment Rights (DPR) issuance by DenizBank A.Ş., alongside other investors, including the European Bank for Reconstruction and Development and Proparco.
The financing is designed to address the funding gap faced by smaller businesses and smallholder farmers, a segment which bears a disproportionately higher burden in accessing credit. It will also help to preserve jobs and aid economic recovery, with a particular focus on earthquake-impacted areas.
Insufficient credit availability continues to hinder economic growth in Turkey. Smaller enterprises face a substantial financing gap of $62.5 billion – around 7 per cent of GDP. According to The World Bank 2019 Enterprise Survey for Turkey, 29 per cent of businesses identified access to finance as their major hurdle.
In a statement seen by Business Post, it was revealed that 15 per cent of the funds would be channelled to smaller enterprises in areas affected by the devastating earthquake which struck Turkey in February 2023.
"We find it very valuable to secure long-term and cost-effective funding from abroad," said DenizBank's CEO Mr Hakan Ateş. "While this funding will be extended to the financing of agriculture, in addition, we will continue to increase our efforts, which we initiated to heal the wounds of our citizens and businesses affected by the earthquake, in order to restore the region after the greatest natural disaster in the history of Türkiye, together with this funding."
IFC's funding will support DenizBank's efforts to further grow its lending to small agricultural enterprises during a challenging economic period. DenizBank, which possesses substantial expertise in farmer-oriented lending, is the second-largest agricultural lender in the country and the largest among privately owned banks.
The bank is a long-standing client of IFC and continues to be a partner in addressing the financial needs of small farmers in the country. In 2021, IFC invested $150 million in a similar DPR issuance.
"With this financing, we are directly aiming to support Turkish agribusiness MSMEs and smallholder farmers, to keep businesses afloat and boost economic growth," said Mr Wiebke Schloemer, IFC Director for Turkey and Central Asia. "We look forward to further strengthening our collaboration with DenizBank and will continue to seek out new projects to increase access to finance to the underserved segments in the economy."
Latest News on Business Post