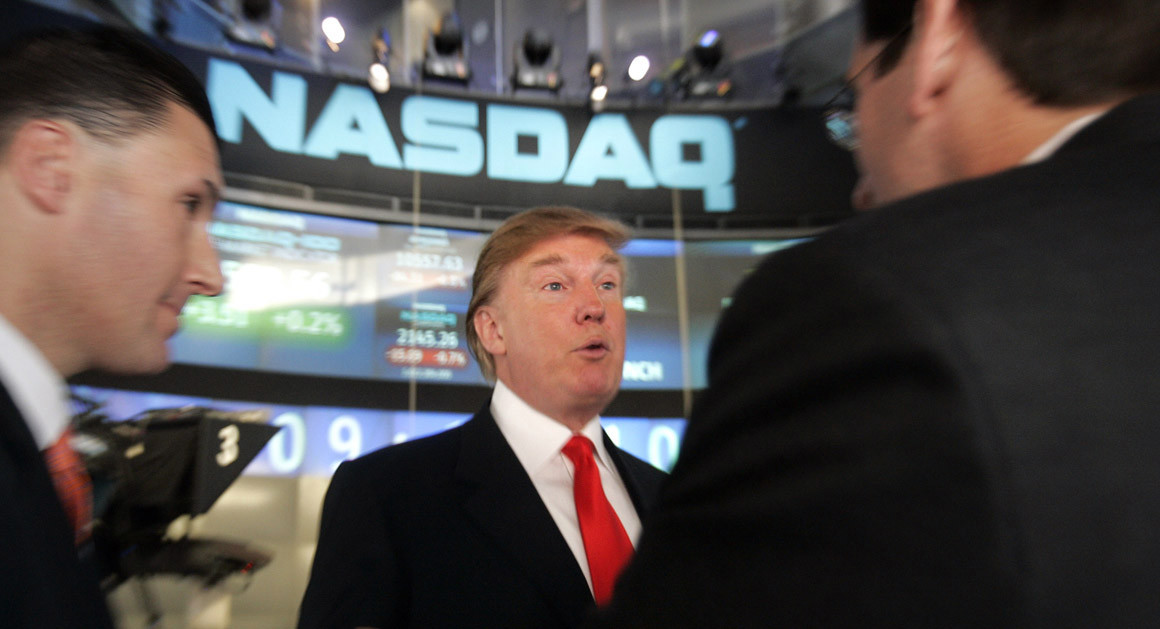 The major U.S. index futures are pointing to a lower opening on Friday after stocks recovered from early weakness but still closed modestly lower in the previous session.
Geopolitical uncertainty may weigh on the markets following President Donald Trump?s decision to call off the historic summit with North Korean leader Kim Jong Un.
North Korea responded by saying they remain open to talks, with Vice Foreign Minister Kim Kye Gwan saying Pyongyang hoped for a ?Trump-style solution? to the standoff over its nuclear weapons program.
Trump subsequently said in a post on Twitter, ?Very good news to receive the warm and productive statement from North Korea.?
?We will soon see where it will lead, hopefully to long and enduring prosperity and peace. Only time (and talent) will tell!? he added.
After coming under pressure early in the session, stocks once again staged a recovery attempt over the course of the trading day on Thursday. The major averages climbed well off their worst levels of the day but still closed in negative territory.
The Nasdaq briefly turned positive in late-day trading but closed down 1.53 points or less than a tenth of a percent at 7,424.43. The Dow fell 75.05 points or 0.3 percent to 24,811.76 and the S&P 500 slipped 5.53 points or 0.2 percent to 2,727.76.
The pullback seen early in the day came following news President Donald Trump has called off the historic summit with North Korean leader Kim Jong Un.
Trump sent a letter to Kim expressing his belief it would be inappropriate to hold the planned meeting in Singapore on June 12th.
The president attributed the decision to call off the meeting to North Korea displaying "tremendous anger and open hostility."
The release of the letter came after North Korean vice foreign minister Choe Son-hui raised the possibility of canceling the meeting following what she called "ignorant and stupid" comments by Vice President Mike Pence.
Negative sentiment was also generated amid lingering trade concerns after Commerce Secretary Wilbur Ross initiated an investigation into whether imports of automobiles and parts threaten to impair U.S. national security.
"There is evidence suggesting that, for decades, imports from abroad have eroded our domestic auto industry," Ross said in a statement.
He added, "The Department of Commerce will conduct a thorough, fair, and transparent investigation into whether such imports are weakening our internal economy and may impair the national security."
In U.S. economic news, the Labor Department released a report showing an unexpected increase in initial jobless claims in the week ended May 19th.
The report said initial jobless claims rose to 234,000, an increase of 11,000 from the previous week's revised level of 223,000.
The increase came as a surprise to economists, who had expected jobless claims to edge down to 220,000 from the 222,000 originally reported for the previous week.
A separate report from the National Association of Realtors showed a much bigger than expected pullback in existing home sales in the month of April.
Existing home sales tumbled by 2.5 percent to an annual rate of 5.46 million in April after climbing by 1.1 percent to a rate of 5.60 million in March. Economists had expected existing home sales to edge down by 0.2 percent.
NAR chief economist Lawrence Yun attributed the slump in existing home sales in April to staggeringly low inventory levels
Despite the recovery attempt by the broader markets, energy stocks continued to show significant weakness amid a steep drop by the price of crude oil.
Reflecting the weakness in the energy sector, the NYSE Arca Natural Gas Index tumbled by 1.7 percent, the Philadelphia Oil Service Index slumped by 1.6 percent and the NYSE Arca Oil Index slid by 1.2 percent.
On the other hand, tobacco stocks showed a substantial move to the upside, driving the NYSE Arca Tobacco Index up by 5.3 percent. The jump lifted the index to its best closing level in over a month.
Universal Corp. (UVV) led the tobacco sector higher, spiking by 29.7 percent after reporting a fiscal fourth quarter profit compared to a year ago loss and raising its dividend.