Heritage Bank Deepens Financial Inclusion via Technology
In today's world, making financial services accessible is fast becoming a key area of concern to policymakers for the well-known reason that it has far-reaching economic implications. To this end, financial inclusion has assumed a greater level of importance due to its perceived relevance as a catalyst for economic growth since it is critical for attaining inclusive growth in an economy.
In 2012, Nigeria took major steps in its journey by launching the National Financial Inclusion Strategy (NFIS). The main goal of the NFIS is to ensure that 80 per cent of Nigerian adults are financially included by 2020. Before this, the formal use of financial services by the adult population stood at 36.3 per cent in 2010. To achieve the 2020 goal, the Central Bank of Nigeria (CBN) introduced strategies to spike innovation in the financial services sector in Nigeria and by 2017, one of the achievements was that the CBN had given over 20 licenses to mobile money operators, which has currently grown to 21.
According to 2018 data from Enhancing Financial Innovation and Access (EFInA), 38.1 million of Nigeria's 106 million (18 years and above) adults or 36 per cent of Nigerians remain completely financially excluded.
In a recent survey by Agusto & Co on Consumer Digital Banking, only 34 per cent of the respondents said they had experienced the service of digital banks. Only 17 per cent of respondents above the age of 55 are aware of their services, while for people aged 41-54, the awareness rate stood at 31 per cent. This spells the need to deepen the financial inclusion drive if Nigeria is to attain the NFIS target and accelerated economic growth.
The apex bank may have missed the 2020 target of 80 per cent for financial inclusion, but it stands a better chance of meeting the target of 95 per cent by 2024, as industry players have argued that to achieve the NFIS target for inclusive economic growth, the financial sector must strongly leverage technology (mobile and digital channels) to promote financial inclusion and enhance access to financial services for the unbanked and underserved segments of the population.
One of the financial institutions that has continued to leverage technology to revitalize the industry via deploying its huge resources and vast networks to deepen financial inclusion in the country for inclusive economic growth is Heritage Bank Plc, Nigeria's most innovative banking service provider.
The MD/CEO of Heritage Bank, Ifie Sekibo, affirmed that banks cannot push financial inclusion unless they also push secured technology inclusion.
According to him, Heritage Bank has continued to entrench financial inclusion across the board via creating access to accounts and other financial products, savings, mobile money systems and payment systems that provide opportunities for financially excluded Nigerians and Micro, Small and Medium Enterprises.
Introducing HB API Sandbox & Banking as a service via One Pipe
The bank launched an API Sandbox to accelerate the ideas of technology entrepreneurs to build innovative and commercially viable products that were birthed through HB LAB. This platform provides a suite of financial and non-financial APIs targeted to meet the needs of FinTech, Tech SMEs, and Communities. Our APIs grant tech companies, third-party developers, and non-Fintech companies access to multiple payments and financial services required by their customers.
Following the launch of HB's API Sandbox, the Bank partnered with API aggregator Companies to extend the bank's API services to a wider audience, layering their value-added services to deliver our BaaS platform. Banking as a Service (BaaS/Open Banking) is an end-to-end business process that allows FinTech and other third-party service providers to offer core financial services to their customers by integrating with the Bank via our readily available APIs. This is a billed service that also provides relevant data insight required to pursue aggressive retail accounts acquisition by leveraging the aggregator's robust retail prospect pipeline.
Redefining digital banking space with 'Octiplus'
Sekibo promised that his bank would continue to drive financial inclusion through a robust, innovative, and advanced digital banking solution, 'Octiplus' which it recently launched.
Octiplus is a bank-agnostic, all-in-one digital banking application, which grants users access to a bouquet of financial, lifestyle and social networking features with the added convenience of converging card-based payments within one application irrespective of the issuing Nigerian bank. Ifie Sekibo stated that "with Octiplus, we are redefining the concept of digital banking for the discerning mobile user, as the app is equipped with several exciting features that reiterate the bank's commitment to expand its digital architecture and modernize its interactions with the banking public, irrespective of your preferred financial institution."
Octiplus promises an intelligent Omni-channel experience which augments the usual transactional features including bill payment, funds transfer and airtime recharge with its unique ability to facilitate a person to person/group interactions which encourages small businesses and a thriving side hustle for young professionals. The App is now available for download on the Google and iOS App Stores.
Catching them young with HB BUD Account
HB Bud account is a savings account for children and the younger demographic aimed at introducing financial literacy and inclusion. The account can be opened in trust for a child by the parent/guardian who will be the primary account holder with the responsibility of running this account until their child attains adulthood and can solely operate their own accounts or possibly move to other age-appropriate products. This product was initially launched in 2014 as a unique proposition to cater mostly to the educational needs of children and young adults who are preparing and saving up for further education and as well as deepen brand visibility and increase the bank's market share. However, some operational exigencies and regulatory frameworks have necessitated the modification and adjustment of this product to serve the customers optimally. Children and teens from 0 to 18yrs are the target market.
The features are unique as outlined: Access to cash backed loan by parent/guardian/sponsor for school fees/education loan. You can access up to 70per cent of your balance held with the Bank as cash backed loan. The customer must have run the BUD account for a minimum of 6 months to access the cash backed loan. Ease of saving through standing order instructions. Access to exclusive events. Free participation in the BUD MINI career mentoring and coaching sessions once a year. Opportunity to act as a Heritage Bank Executive Committee member for one day.
Catering for the unbanked via HB Starter Product
This is the bank's flagship CBN KYC Tier 1 savings account to cater for the unbanked. It is a level 1 entry into the savings account category in Nigeria, in which an individual can open without having the mandatory requirements/documents to open a standard or regular account in Nigeria. This is one way of ensuring that all citizens of Nigeria are financially included since the account can be opened with or without a smartphone at the bank or online. In essence, this type of savings account doesn't require any utility bills, or even an ID to open.
Most people who fall under this category usually do not see the need to open an account because they find it easier to save whatever money they have in their houses. This category of people wants to avoid the bulky manual account opening process and have better time management. This product is very precise and requires minimum account opening documentation, also it can be done in the comfort of one's home. Customers can in addition be assisted by the Bank's relationship managers and sales teams. Also, customers can get on the bank's website to initiate a new account opening process from start and receive the account number at the end of the process.
Product targeted at individuals across all market segments
This is known as HB Individual Current Account Product, which is a checking account for all individuals across market segments above the age of 18years. This account has been made seamless with unique features for individuals' access to loan products, a minimum balance of N0.00, No COT on all transactions, an account opening balance of N5,000 and access to a clearing chequebook.
Customization of payment gateway on HB CheckOut and Virtual Accounts
Heritage CheckOut is a fully integrated payment processing platform with infrastructure for digital payments across Africa. Olusola Longe-Okenimkpe, Divisional Head, E-Business & Collections disclosed that the platform provides an underlying technology platform that allows businesses to receive and issue payments from anywhere in the world, with robust inbuilt fraud management, compliance, and security applications.
She also defined Virtual Accounts as a series of off-balance accounts whose total balance mirrors the balance in the pool account. According to Olusola, the pool account is linked to all the virtual accounts and the balance in the pool account mirrors the total balance in the virtual accounts.
Opportunities for financially excluded with HB Business Account
The Heritage Bank Business Account is a cost-effective current account that provides a flexible, affordable, and transparent pricing grid based on the debit monthly turnover covenant. The product is targeted at all Micro and Small Enterprises of SME and Retail segments.
Ensuring seamless transaction using HB transfer code
The transfer code *745# of Heritage bank guarantees seamless usage and reduces the stress of going to the branch of Heritage bank to make a payment. Just like other banks, you can use Heritage Bank's mobile banking code which is *745# to check your account balance, transfer money to Heritage bank or other banks, pay for utility bills and cable TV subscriptions, and pay for church services everywhere you are using your mobile phone.
Capturing educational sector via Alumni Banking service, Acada Portal Solution
To further capture individuals in the educational sector into the financial inclusion space, Heritage Bank unveiled the Alumni Banking Service and Acada Portal Solution which are internet-based solutions that seamlessly integrate the school's portal and Alumni platforms that benefit the different stakeholders and complement efforts in attaining the best global practices in school management. Alumni Banking service is an educational provision by Heritage Bank that seeks to utilize and track, engage, endow, and invest in a model to help secondary and tertiary educational institutions create modern alumni systems that contribute to their financial stability just like great alumni do in the best global schools.
Inclusion of creative industry, e-sport gaming on HB YNSPYRE Account
YNSPYRE Account is a product targeted specifically at the creative economy populated by not only youths in video and film, and music. It goes much more than that as it involves people in technology, the creative industry and gaming as part of the creative industry.
Addressing the press about the initiative in gaming as a creative endeavour, Dike Dimiri, Heritage Bank Regional Executive, Lagos, and South-West explained that the involvement of the bank is to identify income-earning opportunities for some people in the economy.
According to him, "HB has designed a product that identifies and finds a mechanism that guides Nigerians in gaming or e-sports. The bank is set to revolutionize e-sports by bringing it to an acceptable level attained by football, lawn tennis and other crowd pulling games."
Heritage Bank is fast changing the narratives of the banking landscape through the adoption of more secured technology (product and channels) for seamless services that guarantee the larger part of the population is involved in economic activities as well as being financially included.
For this to be effective, Sekibo affirmed that the population must access financial services and products which ensure that households and businesses irrespective of income levels have access to and can effectively use the appropriate financial facilities they need to improve their lives and further their savings and investments.
Digital Transformation Solutions for Banking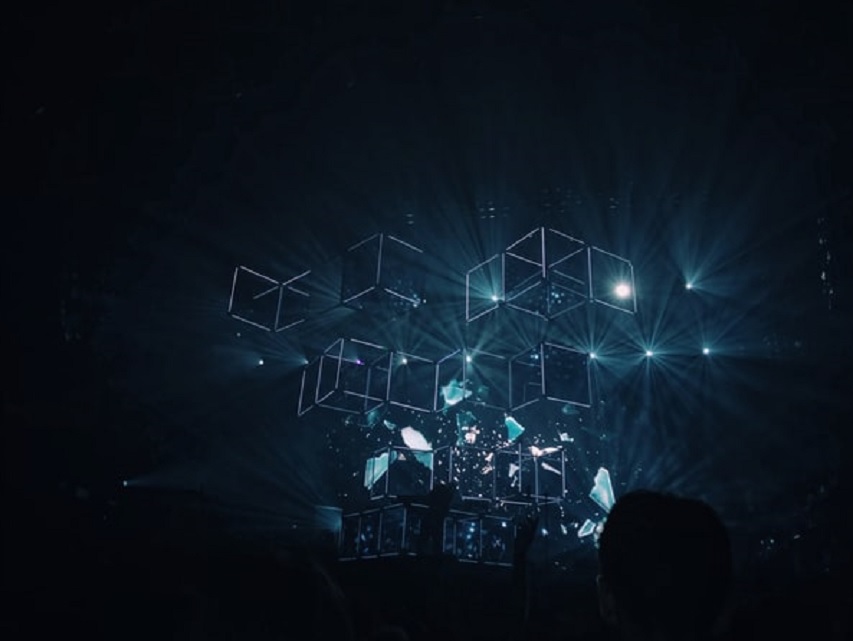 Digital transformation is a hot topic in banking. Banks are looking for ways to become more agile, to better serve their customers, and compete in a digital world. In this article, we'll discuss the digital transformation solution for banking. Keep reading to learn more about digital transformation and how it can help the banking industry.
What is digital transformation?
Digital transformation is the process of transforming how an organization operates to better meet the needs of its customers and employees. It includes changes to organizational structures, processes, and practices that allow the business to take advantage of digital technologies and channels to improve performance and outcomes. Digital transformation can be applied in any industry, but it's particularly relevant for businesses in highly regulated industries like banking, where there are large legacy systems that need to be modernized.
Banks are under pressure from both consumers and regulators to upgrade their technology infrastructure. Consumer demand for new services like mobile banking and payments has put pressure on banks to offer digital experiences that are fast, convenient, and secure. At the same time, regulators are increasingly focused on ensuring that banks have robust cyber security measures in place to protect customer data. Digital transformation can help banks address both of these challenges by helping them modernize their technology infrastructure and improve their cyber security posture.
What factors should banks consider when digitally transforming?
There are a number of factors that banks must take into account when planning their digital transformation. One of the most important is to ensure that the new architecture can support multiple channels and devices. This will allow customers to interact with the bank in the way that is most convenient for them. They may want to use the bank's website on their computer, their mobile phone, or even a tablet. They may also want to use the bank's services through social media, such as Facebook or Twitter.
Another important factor to consider is the range of services that the bank offers. The architecture must be able to support not only traditional banking services but also new services that are being developed specifically for the digital age. These may include things like mobile payments and money transfers.
The final factor to consider is the security of the new system. Banks must ensure that their customers' data is protected at all times. This includes both the data that is being transmitted through the various channels and devices, as well as the data that is being stored.
Developing an architecture that can accommodate multiple channels and devices is essential for banks that want to undergo a successful digital transformation. It will allow them to provide a range of services that meets the needs of their customers, and it will ensure that their data is always protected.
What benefits will be seen once the solution is implemented?
The banking sector is under pressure to invest in digital transformation to remain competitive and meet the needs of customers, who are increasingly using mobile devices and online channels to conduct transactions.
There are several benefits that banks can expect to see once they implement digital transformation. First, banks can improve customer experience by making it easier for customers to conduct transactions through convenient online and mobile channels. In addition, banks can reduce costs by automating processes that were previously done manually. This will allow banks to operate more efficiently and make more money available to invest in other areas such as product development and customer service. Finally, digital transformation can help banks stay ahead of the competition by enabling them to offer new services that cater to the needs of modern consumers.
Cloud migration is a popular digital transformation solution for banks.
Cloud Migration is one of the many digital transformation solutions for banking. It is the process of moving enterprise applications and data to the cloud. The benefits of cloud migration include improved efficiency, scalability, and agility. Cloud migration can also help reduce costs and improve security.
There are many factors to consider when deciding whether or not to migrate to the cloud. One of the most important is the business case. The benefits of cloud migration need to outweigh the costs. Another consideration is the readiness of the organization to move to the cloud. The organization must have the right infrastructure, processes, and culture in place to be successful.
The cloud can be a complex environment and not all applications are suitable for migration. Applications need to be evaluated to see if they are cloud-friendly. They need to be able to run in a cloud environment and be able to scale up and down as needed.
Once the decision to migrate to the cloud has been made, the organization needs to develop a plan. The plan should include the steps needed to migrate the applications and data. It should also include the resources needed and the estimated time to completion.
The cloud migration process can be complex but there are also many benefits to be gained. Organizations that are able to successfully migrate to the cloud can improve their efficiency, agility, and scalability. They can also reduce their costs and improve their security.
Banks can use big data analytics to digitally transform their organizations.
Big data analytics is one of the solutions that banks are turning to in order to stay ahead of the curve.
The use of big data analytics can help banks to gain a better understanding of their customers, and to identify and understand potential risks. It can also help banks to improve their customer service, and to develop new products and services.
Big data analytics can help banks to make better decisions by providing them with insights that would not be possible to obtain using traditional methods. It can also help to improve the efficiency of banking processes and to reduce costs.
The use of big data analytics is becoming increasingly important, and banks that don't embrace it will likely find themselves at a disadvantage. Those that do adopt big data analytics will be in a better position to take advantage of the opportunities that digital transformation solutions present.
Digitally transform your banking business.
Digital transformation solutions are important for banking because they can help organizations to improve customer experience, increase efficiency and agility, and reduce costs. Overall, these solutions can help banks to compete in the digital age and provide better services to their customers.
First Bank Woos Female Entrepreneurs with Single-Digit Loans
By Adedapo Adesanya
First Bank of Nigeria Limited has announced the launch of the FirstGem fund — FirstGem loan, a single-digit loan scheme, targeted at female entrepreneurs in the country.
In a statement signed by Mrs Folake Ani-Mumuney, the bank's Group Head, Marketing and Corporate Communications, it was stated that the scheme was exclusively designed to put women at an advantage in contributing to the socio-economic development of the country.
She said, "we are delighted with the role our FirstGem product plays in creating an avenue to enlarge the business activities and endeavours of female entrepreneurs across the country.
"Our FirstGem value proposition offers real solutions to constraints encountered by female entrepreneurs and working professionals, as it exposes women to opportunities for the advancement of their business.
"We implore every female business-minded individual to take advantage of the FirstGem loan as it puts them at an advantage to contribute their quota to the national economy."
Mrs Ani-Mumuney said the FirstGem loan scheme was designed for female-owned or partnered SMEs who were into food/beverage processing and packaging, beauty and cosmetics, confectionaries, catering and restaurants, transportation (Logistics) and agric/agro-allied (retail value chain).
She said that the FirstGem loan with an interest rate of nine per cent per annum was a collateral-free loan available to the bank's existing and prospective female customers, adding that customers could access loans from N500,000 to N3,000,000.
Mrs Ani-Mumuney said that FirstGem launched in 2016 had been impactful in driving financial inclusion, influencing women's empowerment through gender-advancement programmes, financial literacy, wealth management and building an investment portfolio.
According to her, FirstGem is designed specifically to meet the needs of the female gender, aged 18 years and above.
She also said that the loan was targeted at a broad spectrum of women, working professionals, entrepreneurs or market women through an array of benefits such as free business advisory services.
She listed other benefits as access to finance, specialised training on business development initiatives, regular insights on business/investment opportunities and mouth-watering discounts at partner merchant outlets.
Mrs Ani-Mumuney urged female-owned or partnered SMEs to visit the bank's website to access the loan, urging them to download and fill out the Retail Loan Application Form and submit the completed form to the nearest FirstBank branch with accompanying documents.
Union Bank's Acquisition: Titan Trust Bank Aims for Market Dominance, Targets Tier 1
By Oluwafemi Adeoye
With the recent acquisition of Union Bank of Nigeria (UBN) Plc by Titan Trust Bank Limited (TTB), a deal that took stakeholders by surprise last year, the latter is now positioned to maintain its lead as a technology-driven tier-1 bank, OLUWAFEMI ADEOYE writes.
When Titan Trust Bank Limited (TTB), one of the three newest entrants into the Nigerian banking industry, began operations in October 2019, many people gave it just a passing glance, but after a few years, the achievements of the lender have taken industry watchers by surprise.
Established on the 12th of December 2018 with a solid post-capitalization financial base in real cash, the bank has proven that it is ready to compete with long-standing and well-rooted Nigerian banks.
In pursuit of an expansionary course with the objective of building a stronger brand capable of taking on a larger market share of a continent striving for financial inclusion, the lender which is on a mission to take advantage of the identified gaps in the banking sector and address the unmet needs of the retail mass market, SMEs and corporates, again took the industry by surprise after it announced its acquisition of 89.4% interest in 104-year-old Union Bank, but later upped the stake to 93.4%, in barely four years of its existence.
Its expansionary drive could not have come at a better time with Tier-1 banks moving to HoldCo structures, FinTech standing as the next big thing, and the African economy desperately in need of strengthened financial systems.
The deal, regarded as one of the largest acquisition deals in the history of Nigeria's banking industry, with an off-market deal worth N191 billion, was however formalized recently with Tropical General Investments Limited (TGI Group), the parent company of TTB, becoming majority shareholder and core investor in Union Bank.
The acquisition stands as the biggest in recent years, dwarfing the N120 billion Crown Mills paid to acquire Dangote Flour Mills and the N91 billion NIPCO paid for a majority share in Mobil Nigeria, capital market analysts noted. Also, this is the biggest deal in the banking space since the N72 billion merger between Access Bank and Diamond Bank Plc.
This is, however, not the first time that a smaller bank will acquire a bigger one in Nigeria, it is however the first time that an unlisted bank, which is barely four years old, will be acquiring a listed, century-old bank.
It is worthy to note that TGI Group, having been in Nigeria for over 3 decades with an established track record of successfully establishing and profitably running all their subsidiaries, is the perfect investor for Union Bank as they are evidently here for the long run rather than short term investors. This will obviously provide Union Bank with a lot of stability and the established expertise of TGI and the team that they have put together to make Union Bank a bank of the first choice for Nigerians in the very near future. Business analysts have, however, described the deal as a win-win for Nigerians and the Nigerian economy.
The completion of the Titan-Union deal has also seen the exit of the former board and management team of Union Bank and the emergence of Mr Farouk Mohammed Gumel and Mr Mudassir Amray as its board chairman and new Chief Executive Officer (CEO) respectively, effective June 2, 2022. Other board appointments under the new ownership of the bank include Mr Andrew Ojei, Alhaji Abubakar Mohammed, and Mr Lawrence Mackombo – all Non-Executive Directors.
But unknown to many, since the inception of TTB in October 2019, the bank has been on an upward trajectory and has further positioned itself as a challenger bank.
At the start of its operations, the management team led by Mr Mudassir Amray, the current chief executive of Union Bank, and Mrs Adaeze Udensi (current acting managing director of TTB), drew up a holistic and integrated approach to business modernization, which has formed the foundation for the bank's superior customer-centric experience.
The impact of this strategic decision led to a positive impact on the bank's performance within its first three months of operations where the bank recorded a profit after tax (PAT) of over N600 million.
In its determination to take financial services to every household in order to drive effective inclusion and participation in the recovery and growth of Nigeria's economy, TTB invested substantially in technology and developed fully integrated service models that enable its customers to enjoy banking services through a wide range of channels. The bank believes in innovation, creativity, and the use of technology to enhance the lives of its customers while it also strives to ensure that its products and services are meeting the changing needs of its customers.
Recently, TTB launched and deployed the latest version of Oracle's FCCM module, powering our AML/CFT infrastructure, used in over 120+ sites by top global banks. It has also invested in top-notch infrastructure for AML/KYC, as well as the Oracle Financial Services Analytical Application (OFSAA) to ensure rigorous analysis and measurement of its risk-performance objectives.
In less than three years of operation, TTB has grown to earn the confidence of the banking public, offering quality banking services with cutting-edge technology that enables its customers to enjoy banking services through a wide range of channels.
Therefore, with its recent acquisition of Union Bank, one of Nigeria's long-standing and most respected financial institutions with a network of over 293 sales and service centres and over 937 ATMs spread across Nigeria, analysts believe the deal may trigger a fresh competition among money deposit banks in the country.
The lender has exhibited a grand ambition to mature to a Tier-1 bank in the next five years and is banking on its vast digital banking, strength to disrupt a space where the big five banks commonly known by their initials as FUGAZ hold sway.
The acquisition eases the path for TTB to become Nigeria's sixth biggest lender, with Union Bank's assets climbing in valuation to N2.6 trillion at the end of 2021 and Titan's standing at N246 billion as of December 2021.
According to Mr Tunde Lemo, chairman of Titan Trust Bank, with the combination of TTB, a tier-3 bank, and UBN, a tier-2 bank, "we are going to see the emergence of a tier-1 bank."
"Union Bank is one of the largest in terms of network. But we think that after 104 years of operation, it can be rejuvenated by a bank like Titan Trust Bank that has cutting-edge modern banking skills.
"We believe that by combining fintech strength with the brand value of UBN, we can make an impression in Nigeria by deploying modern banking to every nook and cranny of the country.
"The deal represents a unique opportunity to combine Union Bank's longstanding and leading banking franchise with TTB's innovation-led model, which promises to enhance the product and service offering for our combined valued customers.
"So, there will be a significant synergy between the two institutions," he said.
With the new development, the bank is poised for market dominance in the financial services industry, especially in the retail segment.
Latest News on Business Post