Ringier Africa, Partners Expand e-Commerce Activities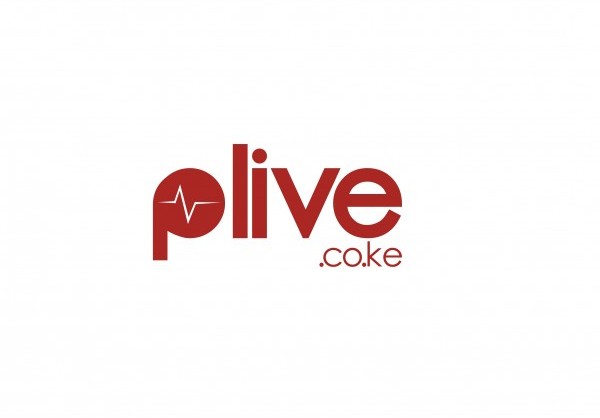 By Dipo Olowookere
Ringier Africa Digital Publishing's Pulse expands to East Africa with P Live & boosts partnership schemes for content & promotions. Ringier Africa Deals Group's DealDey & sister sites expand scope in Nigeria.
Monday 23 January 2017 marks the launch of P Live (www.PLive.co.ke) in East Africa as an extension of the leading new media publisher Pulse and its P Live concept from West Africa – already reaching over 50 million users on a monthly basis.
With headquarters in Nairobi, Kenya, P Live will be a brand new independent, nonpartisan news & entertainment publisher for the region, partnering with leading local and international publishers to bring the East African region up-to-the-minute, 24/7 live content – from breaking local and internationally acclaimed news to varied entertainment programs.
Pulse/P Live has seen notable international expansion and in December 2016, Pulse announced the launch of the Men's & Women's Health titles for West Africa in the fitness sector. In January 2017, the company has already announced the launch of Business Insider for Sub Saharan Africa, bringing the internationally renowned business title to Sub Saharan Africa. Additionally, Pulse already brings its users news content in partnership with the New York Times and Agence France-Press as well as live sports results with Sportradar. Alongside Pulse's in-house content production, the publisher therefore acts as a platform of highly curated content.
Doing so on a local and regional level, Pulse/P Live has also closed on a content partnership with entertainment blog Ghafla, which it last year completed a partnership with – to aggregate top East African entertainment content. Ghafla will be integral to the provision of local Kenyan and East African entertainment content to a wide audience on P Live.
As part of its pan-African expansion, Pulse/P Live today also launches P Promos, focusing on providing merchants of all sizes, e-commerce or otherwise, even more affordable ways to advertise their goods and services to a wide-reaching audience of millions, online.
In Ghana and Kenya, Ringier Africa Digital Publishing (RADP)'s sister company, Ringier Africa Deals Group (RADG)'s discount ecommerce platforms Tisu and Rupu will merge with P Promos respectively, and will therewith move beyond early-stage e-commerce to offer merchants new ways of reaching a large customer base, under the P Promos brand.
Tim Kollmann, Managing Director of Ringier Africa Digital Publishing: "Pulse is an independent, trusted and admired new media publisher in Nigeria and Ghana, run by respected local media leaders. With P Live, we are now proud to be expanding these values to Kenya and the wider East African region, relying on international and local partners we collaborate with and are introducing to a large audience in the region. The continued expansion of our publishing activities reflects the growing market for smart, insightful and quality journalism and content in Africa."
The Ringier Africa Deals Group (RADG), Ringier Africa and Silvertree Internet Holdings' e-commerce JV, will focus completely on Africa's largest internet market, Nigeria and its internationally recognised and trusted brands DealDey (products & services) (www.DealDey.com); Promohub (product & service promotions) (www.Promohub.ng) and Lyf (product & services directory).
Going forward, the group will focus on the thriving African e-commerce market, bringing not only products but also service verticals to customers, online, through its brands. Already a leader in spa & beauty, ticketing, city services, restaurants and varied flash sales, RADG will invest substantially to build out more functionalities for merchants and customers alike in these areas.
Paul Cook, CEO of Ringier Africa Deals Group (RADG) & Partner of Silvertree Internet Holdings, JV partner of RADG: "We are fully focusing on the Nigerian e-commerce market – investing in product and service expansion. We define deals as everything that brings good value to our customers and merchants and will not stop to expand until every Nigerian online can enjoy services from DealDey, PromoHub and Lyf, while discovering new merchants and experiences".
Apart from Ringier Africa Digital Publishing (RADP) and the Ringier Africa Deals Group (RADG), Ringier Africa runs Ringier Digital Marketing (RDM), its pan-African complete digital partner and is setting up Ringier One Africa Media (ROAM), Africa's leading classifieds group.
Stanbic IBTC Bank Offers Clinics, Labs N1.5bn Interest-free Loans
By Dipo Olowookere
Stanbic IBTC Bank Plc has partnered with ISN Medical, a healthcare-focused company, to make procurement of medical diagnostic and healthcare products in Nigeria easier for practitioners.
ISN Medical is a leading supplier of medical diagnostic products and services in Nigeria, with over 40 years of operations.
Stanbic IBTC Bank, a subsidiary of Stanbic IBTC Holdings Plc, as part of its efforts to further strengthen the system and give Nigerians access to quality and affordable healthcare, has created N1.5 billion interest-free loans to clinics, medical laboratories, diagnostic centres, and other healthcare providers for the procurement of medical diagnostic and healthcare products.
"We are happy to be part of this partnership. We believe that there are several benefits that both parties can derive from this collaboration.
"The loan facilities will go a long way in enabling healthcare providers to have access to up to N1.5 billion in medical equipment finance.
"We believe that our goal of enabling healthcare providers easy access to finance is achievable, especially through ISN Medical, a foremost supplier of medical diagnostic products and services in the country," the CEO of Stanbic IBTC Bank, Mr Wole Adeniyi, said.
Business Post gathered that the N1.5 billion credit facility is part of the N10.2 billion provided by the lender to boost the country's healthcare system in fulfilment of its corporate social investment initiative pillars in education, economic empowerment and health.
Recall that in 2021, the bank provided a N6.7 billion loan facility for the building of BAZE University Private Teaching Hospital in Abuja and then created a N2 billion special fund for healthcare providers to buy equipment and improve health care delivery.
Mr Adeniyi promised that Stanbic IBTC Bank would continue to engage in strategic partnerships that would be of great benefit to Nigerians seeking to access affordable and quality healthcare in addition to growing the health sector of the country.
Elendu Seeks Adoption of Blockchain for Dispute Resolution in Banks
By Modupe Gbadeyanka
The co-founder and Chief Operating Officer (COO) of Appzone, Mr Uche Elendu, has called for the adoption of blockchain technology for dispute resolution in banks.
According to him, financial institutions and their customers cannot do without having issues, especially with the increased rate of fraud in the financial system, but technology can be deployed to make the resolution process seamless.
Mr Elendu, while sharing his thoughts during his presentation at the Digital Pay Expo summit, submitted that blockchain technology will not only decentralise the process of moving money from one bank to the other but will help increase the level of visibility and transparency of the procedure.
At the two-day event sponsored by Appzone and put in place to discuss the possibility of accessing finance without a third party across the African continent through Decentralized Finance (DeFi), he said, "Financial institutions across the continent have continued to evolve, leveraging technology."
"They have metamorphosed from the days of a heavy analogue process to a more digitized era, and with the continuous increase in the volume of banking transactions, it remains pertinent to continuously adopt newer and more sophisticated technology infrastructure to remain dependable, especially with payment settlements.
"For us at Appzone, we are firm believers in blockchain technology. Its decentralized nature not only makes it faster, cheaper, and transparent but also makes it sophisticated enough to enable real-time settlement," he added.
Speaking further, Mr Ulendu said, "Having rolled out Zone, Africa's first blockchain platform for payment processing in 2021, partner banks who have onboarded with us have seen a drastic change in their payment settlement process.
"Zone's innovative architecture will reduce complaints from customers and provide banks with an opportunity to deliver delightful experiences on payment channels while also driving down costs."
Developed in line with Appzone's recent evolution into a payment infrastructure company, Zone is Africa's first decentralized payment network that allows inter-bank transactions to be processed directly between banks on the Blockchain without the involvement of any intermediary.
With Zone, players in the industry should expect a reliable and scalable payment network that enables frictionless and instant payments, within and between every African country.
As more Nigerians get financially included, customers have continued to move away from cash and checks toward electronic payments.
This trend is a positive development for banks and the Central Bank of Nigeria (CBN); however, as card and online transactions grow, so does the number of disputable transactions and the incidence of fraud, putting pressure on dispute processes.
Ecobank Offers Mouth-watering Cash Gifts in Super Rewards Season 3
By Modupe Gbadeyanka
The third season of a loyalty reward programme for customers designed by Ecobank Nigeria Limited has commenced and for two months, 100 customers will win N50,000 monthly.
The customer-focused initiative called Super Rewards Campaign, according to a statement from the company, will run from June 20, 2022, to August 21, 2022.
It was disclosed that two customers will also go home with N1 million each at the end of the season, with participation open to both new and existing individual customers of the bank.
The Head of Consumer Banking at Ecobank Nigeria, Mrs Korede Demola-Adeniyi, advised residents of Nigeria to "open an account with us or reactivate and fund your dormant account."
"The Super Reward campaign, which was initiated by Ecobank in March 2021, is designed to promote a healthy savings culture amongst Nigerians and reward customers' loyalty to the Ecobank brand.
"The success of season 1 and 2 campaigns followed by customers' demand led to the introduction of Season 3. Both Seasons 1 and 2 have produced a total of 8 Millionaires and 1600 customers being rewarded N25,000 weekly in batches of fifty per week,". she stated.
Speaking on the dynamics of the campaign, the Head of Consumer Products at Ecobank Nigeria, Ms Daberechi Effiong, said the conditions to qualify for the campaign are simple and easy to ensure both new and existing customers participate and get rewarded.
According to her, "New customers only need to open an account with a minimum of N5,000 while existing customers should make minimum deposits of N5,000. Customers with dormant accounts will also qualify when they reactivate and fund their accounts with a minimum of N5,000."
"Rewards will be done monthly for the 2 months starting from July, 100 customers will be rewarded with N50,000 monthly. There will be two grand prize rewards of N1 million each at the end of the campaign," Ms Effiong stated, enjoining those that are yet to open an account with the bank to do so to enjoy the benefits of the lender's bouquet of products and services.
Ecobank Nigeria is a subsidiary of the Ecobank Group, the leading pan-African banking group with operations in 33 African countries and an international presence in four locations (London, Paris, Beijing, and Dubai).
The financial institution is a major player in the distribution of financial services in Nigeria, leveraging digital platforms including Ecobank Mobile App and USSD *326#, Ecobank Online, Ecobank OmniPlus, Ecobank Omnilite, EcobankPay, Ecobank RapidTransfer, ATMs, POSs and an extensive distribution network of over 250 branches and over 50,000 agency banking locations.
Latest News on Business Post