Tribunal Orders Multichoice to Pay 50% of N1.8trn Tax Backlog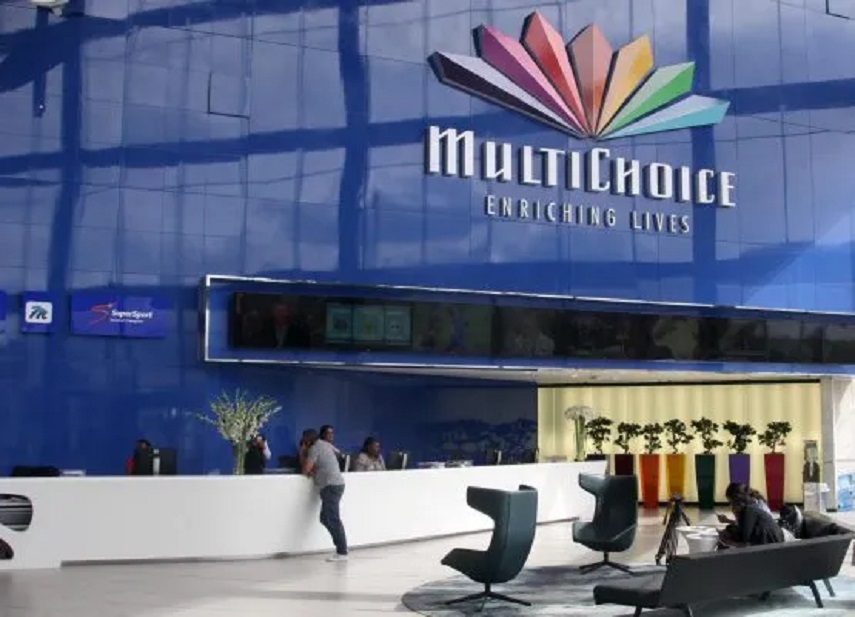 By Adedapo Adesanya
A Tax Appeal Tribunal (TAT) sitting in Lagos has ordered Multichoice Nigeria Limited, owners of cable television services, DSTV, to pay 50 per cent of the N1.8 trillion tax backlog to the Federal Inland Revenue Service (FIRS).
The tax collection agency through its Director of Communications and Liaison Department, Mr Abdullahi Ahmad, confirmed this development in a statement in Abuja on Wednesday.
FIRS claimed that it discovered the backlog through a forensic audit as it showed that Multichoice Nigeria Limited had failed to pay to the Nigerian government in past assessment years.
He said the five-member TAT led by its Chairman, Professor A.B. Ahmed, issued the order following an application to it by the counsel to FIRS.
Mr Ahmad stated that the counsel made the application under Order XI of the TAT Procedure Rules 2010, which requires Multichoice or any other taxpayer who disputes their tax assessments, to make the statutory deposit required under Paragraph 15(7) of the Fifth Schedule to the Federal Inland Revenue Service (Establishment) Act 2007 (FIRS Act).
According to him, these relevant laws are conditions that must be fulfilled before the prosecution of the appeal brought before TAT.
"In certain defined circumstances to which the Multichoice appeal fits, paragraph 15(7) of the fifth schedule to the FIRS (Establishment) Act 2007 requires persons or companies seeking to contest a tax assessment to pay all or a stipulated percentage of the tax assessed before they can be allowed to argue their appeal contesting the assessment at TAT.
"Multichoice Nigeria Limited filed the matter at the Lagos TAT following its dispute over FIRS' issuance of Notices of Assessment and Demand Note in the sum of N1,822,923,909,313.94 on April 7, 2021.
"The amount constitutes what the FIRS calculated as due in taxation to the Federal Government of Nigeria from Multichoice after an investigation over several months to determine the extent to which Multichoice has been evading taxes in Nigeria," he explained.
Mr Ahmad noted that at Tuesday's hearing of the matter in appeal, Multichoice Nigeria Limited amended its notice of appeal and thereafter sought through its counsel, Bidemi Olumide of AO2 law firm, for an adjournment of the proceedings to enable it to respond to the FIRS' formal application for accelerated hearing of the appeal.
"In response, the FIRS counsel asked TAT to issue an order requiring that Multichoice makes the statutory deposit of 50 per cent of the disputed sum.
"The counsel also prayed TAT to direct Multichoice to produce before the tribunal the integrated annual report and management account statements of Multichoice Group Ltd for tax years 2012 to 2020, among other prayers.
"After hearing arguments from both sides, TAT upheld the FIRS Act and directed Multichoice Nigeria Limited to deposit with the FIRS the amount prescribed by the law, which is an amount equal to the tax charged upon Multichoice in the preceding year of assessment.
"Or one half of the tax charged by the assessment under appeal (whichever is lesser), plus a sum equal to 10 per cent of the said deposit as a condition precedent for further hearing of the appeal.
"Thereafter, TAT adjourned the appeal to September 23, 2021, for the continuation of the hearing, subject to compliance with the tribunal's order," he said.
This would not be the first brawl as the FIRS had in July announced its plan to engage some commercial banks as agents to freeze and recover N1.8 trillion from accounts of Messrs MultiChoice Nigeria Limited (MCN) and MultiChoice Africa (MCA).
The agency had explained that the decision to appoint the banks as agents and to freeze the accounts was due to the groups' continued refusal to grant FIRS access to their servers for audit and it discovered that the companies persistently breached all agreements and undertakings with the tax organisation.
Jumia Grows GMV by 21%, Revenue by 43% in Q2 2022
By Adedapo Adesanya
Jumia Technologies recorded a 21 per cent growth in its Gross Merchandise Value (GMV), which shows the total sales monetary value for merchandise sold through a particular marketplace over a certain time frame, in the second quarter of the year as the metric jumped to $271.1 million compared to $223.5 in the same period last year.
This was announced today in its financial results for the second quarter ended June 30, 2022.
Revenue also grew 42.5 per cent to $57.3 million from $40.2 million while it raked in a gross profit of $30.4 million from $26.8 million, a 13.6 per cent growth by comparison.
This is as Orders and Quarterly Active Consumers also grew by 35 per cent and 25 per cent respectively. In the period under review, Jumia across the board settled 10.3 million orders against 7.6 million, while its customer base in the three months grew from 2.7 million last year to 3.4 million.
Commenting on the results, Mr Jeremy Hodara and  Mr Sacha Poignonnec, co-Chief Executive Officers of Jumia said, "We remain focused on scaling the business towards profitability. In the second quarter of 2022, we have successfully delivered on each building block of our path to profitability: usage growth momentum, monetization acceleration and cost discipline.
"Despite a deteriorating macro environment, we maintained a strong pace of usage growth. Orders, Quarterly Active Consumers, and GMV grew by 35 per cent, 25 per cent, and 21 per cent respectively, on a year-over-year basis.
"Leveraging robust usage growth, we further accelerated monetization. Gross Profit and Marketplace revenue were up 14 per cent and 17 per cent year-over-year respectively, the fastest growth rates of the past 5 quarters."
In the context of rising inflation and input cost pressure, Jumia announced that cost discipline remained a top priority, adding that it drove usage growth and monetization acceleration with lower-than-expected marketing investments with Sales and Advertising expenses of $41.0 million in the first half of 2022 compared to our guidance of $50-55 million.
"We believe we are now past the peak of quarterly Adjusted EBITDA (earnings before interest, taxes, depreciation, and amortization) losses reached in the fourth quarter of 2021 and intend to redouble our efforts to reach profitability, leveraging our strong business fundamentals.
"We intend to reduce Adjusted EBITDA losses starting from the second half of 2022 with a 12 per cent to 29 per cent decrease year-over-year."
"We are confident our consistent and disciplined execution will help us reach profitability and build an even stronger and more relevant platform," the company noted.
Speaking on its impact initiatives, Jumia noted that in Nigeria, it partnered with Errand360 to offer eco-friendly, bicycle-powered meal deliveries to our customers.
"This partnership will help us reduce our carbon emissions and delivery costs thanks to lower maintenance costs and zero spend on fuel," it said.
NIPR Lagos to Hold 9th Stakeholders Conference August 18
By Adedapo Adesanya
The Lagos State Chapter, the premier branch of the Nigerian Institute of Public Relations (NIPR) in collaboration with Addefort Limited is set to host the ninth Lagos Public Relations Stakeholders' Conference.
In a disclosure on Thursday, the chapter said that the conference will address Leadership and Poverty Eradication at the MUSON Centre, Lagos on Thursday, August 18, 2022.
The Lagos Public Relations Stakeholders Conference is a bridge-building initiative to interact and proffer solutions to the social, political and economic challenges plaguing our nation.
This edition themed Conversations on Leadership and Poverty Eradication is expected to feature distinguished speakers including; the Governor of Lagos State, Babajide Sanwo-Olu; Mr Tony Elumelu, founder and Chairman, Heirs Holdings; and  Mr Umar Garba Danbatta, Executive Vice Chairman/ CEO, Nigerian Communications Commission (NCC).
Others are Mr Segun Ajayi-Kadir, DG Manufacturers Association of Nigeria (MAN); Mr Kayode Pitan, Managing Director, Bank of Industry (BoI); Mrs Tejumola Abisoye, Executive Secretary, Lagos State Employment Trust Fund (LSETF); Mrs Cecilia Bolaji Dada, Commissioner of Women Affairs and Poverty Alleviation, Lagos State and Dr Oluseye Ajuwon, Economist and Consultant, University of Lagos.
Speaking on the conference, the Chairman, Lagos NIPR, Mrs Comfort Obot Nwankwo, explained that the theme for this year's edition is timely, adding that the Institute is committed to setting agenda for stakeholders' engagement and lead the discuss to reawaken national consciousness.
She noted that eradicating poverty in all its forms remains one of the greatest challenges facing humanity; Nigeria is not an exemption, despite the efforts of government in the country, too many are still struggling for the most basic human needs.
On the part of Mr Olabamiji Adeleye, Conference Coordinator & Lead Consultant, Addefort Limited, participants at the conference will include; representatives from government, Public Relations practitioners, economic experts, the United Nations, embassies, corporate organisations, institutions, NGOs, HODs of relevant agencies, and the media among other stakeholders.
How to Choose an Ideal Price for Your Product
By Emmanuel Otori
The price of a product determines what customer segment would make demands for them and determines its classification as a luxury good or one for the middle class. There are many factors used in determining the price of a product or service and they can determine your market share.
The Price of Your Competition
Your competition comprises those who have been in the market and established a name, a growing brand, and a network, they could be a startup like you and already have a differentiating factor to make customers rethink should they consider switching to a different product.
You should consider your price range falling into what is affordable for both the existing and new products, therefore, making room for flexibility to accommodate the needed change when it arises. This shouldn't mean copying what the competition is doing, but watching the changes made by them can give a signal of not just holding the market share but also establishing new connections.
Your Suppliers or Service Providers
The supply chain is a key factor in the delivery of a superb product or service. Some organizations have created synergy with suppliers that make raw materials available all year round and at a stable price, and this helps with consistency, however, this would not always be the case as the price could change, transportation costs could increase or loss due to theft. A selection of suppliers with quality service, integrity and proximity to raw materials is the best bet that can make the product or service delivered at a reasonable price.
Packaging of Your Product
Most products are branded with materials that make the exterior attractive to the customer and take a percentage of what the selling price would be. The acceptance of the "going green" form of packaging that considers reduction in the use of polyethene is gaining recognition, if affordability for your company is fair, and then adopting a material that doesn't pose environmental hazards, is cheap and easily disposable would make a good price for your product.
Energy needs
Most businesses depend on the power grid for their energy needs and this is a recurring expense that needs to be put into the budget to avoid interruptions in power supply which would affect the day-to-day operations of your business. To complement your primary source of energy, it is of valuable consideration to put in place alternative sources of energy. In determining the overall cost used in producing your goods, the power supply is pivotal.
Cost of Goods
The cost incurred in making a product is referred to as the "cost of goods", which involves the expense of procuring raw materials, the wage of the labour force, processing, packaging and energy needs. This cost excludes transportation and distribution. Profit on any product or service can only be determined with accuracy when the COGS (Cost of Goods Sold) is known and leading to the possibility of making a sales forecast to know how many units of goods were produced and if all were sold, how much would be recorded as revenue.
Latest News on Business Post