Interswitch Wins LinkedIn Sub-Saharan Africa Rising Star Award
The inaugural LinkedIn Sub-Saharan Africa Rising Star award has been won by Interswitch Group at the 2019 edition of the LinkedIn Talent Awards hosted in Johannesburg, South Africa.
Interswitch Group was nominated in the 'Rising Star' category for Sub-Saharan Africa alongside Debswana Diamond Company (Botswana) and Union Bank of Nigeria.
LinkedIn analysed the performance, results and impact of thousands of companies across various regions globally to determine outstanding performers who are then short-listed as finalists with respective category winners in specific geographical regions then awarded at an annual grand ceremony.
LinkedIn remains the world's largest professional network with nearly 660+ million users in more than 200 countries and territories worldwide, with a vision of creating economic opportunity for every member of the global workforce.
At the South African LinkedIn Talent Awards ceremony, which took place at the LevelThree Premium venue in the heart of Sandton on Thursday, October 17, 2019, Interswitch was recognised for its outstanding performance.
For Interswitch, a leading technology-driven company focused on the digitisation of payments in Nigeria and other countries in Africa, this award is a reflection of the deliberate investment the company makes in its people and in shaping its employer brand, including unique approaches to talent attraction, nurturing and engagement, which have resulted in the phenomenal growth attested to by LinkedIn's peer-ranking analytics.
Expressing her delight at this recognition, Ms Tolulope Agiri, Group Chief Human Resources Officer at Interswitch, said, "We are extremely proud and excited to be the inaugural recipient of the LinkedIn Sub-Saharan Africa Rising Star Award.
"This recognition means a lot to us, and we'd like to thank the LinkedIn team for putting this awards initiative in place, and particularly for creating such a valuable platform in which employers are able to leverage on and build upon to drive a wide variety of talent engagement initiatives.
"This recognition is a strong testament to the inherent value in collaboration, not only between Interswitch with the LinkedIn team, but also internally between our different teams."
Also commenting on the milestone, Cherry Eromosele, Group Chief Marketing & Communications Officer, stated that, "It's a really exciting time to be at Interswitch, and I'm particularly so very proud of this award, which is the culmination of quite a few years of dedicated effort, commitment and drive towards improving the way we tell our stories and engage with increasingly discerning audiences across platforms.
"Essentially, through LinkedIn, we have been able to expose the Interswitch story and philosophy to the wider world outside of Interswitch, and I daresay it further strengthens our resolve and inspiration to continue to re-inventing our approach to content marketing in the best ways possible, with content that is relevant and valuable embedded at the core."
The LinkedIn Talent Awards, in its second edition in Africa, was designed to recognise organisations that invest in understanding, engaging and developing talent based on a company's page and engagement on LinkedIn.
Currently operating in 12 locations across the world and recognising organisations in four regions including the Middle East and Africa, the LinkedIn Talent Awards is powered by insights and driven by data.
Using carefully crafted criteria, LinkedIn evaluates the performance results and impact of its corporate customers to identify finalists and winners.
Mouka Unveils Affordable Eco-Comfy Fibre Mattress
By Ashemiriogwa Emmanuel
Mouka Limited, manufacturers of household and industrial foam products in Nigeria, has demonstrated its commitment to promoting a sustainable environment with the launching of its new eco-friendly mattress called Eco-Comfy.
According to Mouka's Head of Marketing, Mr Tolu Olanipekun, the Eco-Comfy fibre mattress is made of  100 per cent recyclable polyester fibre which allows for the conversion of old mattresses into other valuable items to cut down on environmental pollution.
Commenting at the launch of the product, he said, "Eco-Comfy is eco-friendly as it is made of 100 per cent recyclable polyester fibre, which means an old mattress can be converted into other valuable products rather than ending up in a landfill, thereby causing pollution of the environment."
In addition, the company's Chief Executive Officer, Mr Raymond Murphy, pointed out that Mouka was continuously looking for ways to contribute to a safer environment by cutting down waste in its operations which has resulted in numerous awards to date.
Meanwhile, the Chief Commercial Officer (CCO) of the company, Mr Dimeji Osingunwa, encouraged institutions such as schools and camps that desire a low-cost yet durable mattress to purchase the new Mouka Eco-Comfy.
The Mouka CCO added that the new mattress was targeted at consumers who want to enjoy quality sleep at a very pocket-friendly price in Nigeria.
Mouka Limited manufactures mattresses, pillows, and other bedding products. The company has production facilities in Lagos, Benin, and Kaduna, which offers polyurethane-based products in the household and industrial foam market in Nigeria and the African sub-region.
Visa Offers Cashback to Nigerians in New Promo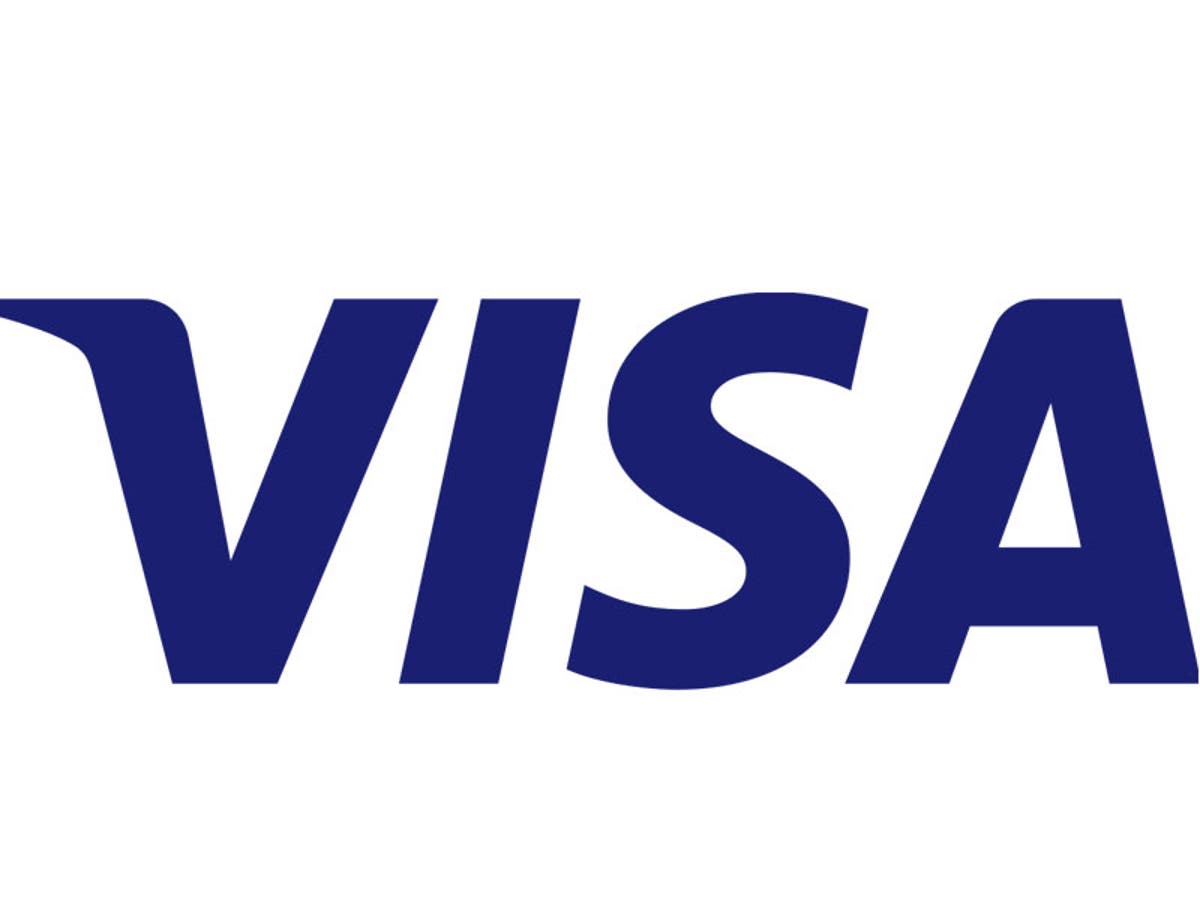 By Sodeinde Temidayo David
Visa, the world's second-largest card payment organisation, is set to launch a new promo called How you pay matters which guarantees its users cashback.
The campaign is set to offer a whole new extra value for cashback and is only entitled to VISA cardholders in Nigeria, a notice from the firm disclosed.
With the new service, every time a customer in Nigeria makes a payment with the Visa card online or via Point of Sale (POS), he/she is guaranteed 10 per cent cashback.
Through this initiative, whenever a customer spends a minimum of N60,000 or $150 on three or more transactions monthly online or via POS, a reward would be given.
The cashback reward will be paid directly into the account to which the Visa card is linked, while cardholders are advised not to take any action in this regard.
The company noted that this new offering, which is based on a first-come-first-served basis, can be integrated into a merchant's website to boost activities/operations of customers on the web platform and to deliver meaningful consumer content that's optimised for organic search.
Visa has also assured customers of the security and safety of using their debit and credit services.
This promo is coming after the launch of the Where You Shop Matters initiative which supports small businesses during the height of the coronavirus pandemic.
Visa is a global payments technology company that connects consumers, businesses, financial institutions and governments in more than 200 countries. In Nigeria, Visa is a name that most people will have.
Ikeja Electric Upgrades Mobile App for Better Service
By Ashemiriogwa Emmanuel
Ikeja Electric Distribution Company has touched up its IE mobile app with advanced features to improve customers' experience and deliver better service.
The upgrade on the multi-purpose app was unveiled by the Chief Executive Officer (CEO) at the DisCo, Mrs Folake Soetan.
According to her, the new features on the IE app will allow for a seamless user experience such as making inquiries, checking and paying bills, reporting/resolving complaints and also contacting customer care representatives without visiting any of its offices.
"The upgraded IE mobile app comes with numerous functionalities that offer secured transactions, prompt services, and unique user-experience. It is a mobile app positioned as a one-stop-shop for customers to interact with Ikeja Electric for prompt responses," Mrs Soetan said.
She also added that the latest version of the app epitomizes the company's innovative approach in bringing development to the power sector and is part of Ikeja Electric's goal in using technology to deliver a quality customer experience.
"The latest IE mobile app is a demonstration that the company is forward-thinking, innovative and customer-centric. We are a vibrant brand. We are bold and excited to always aim for greatness in order to bring development to the power sector.
"We dare to consistently improve our services in order to improve customer experience and achieve better results," she said.
According to the Ikeja Electric CEO, the latest version of the mobile app is currently available for download on the Google play store for Android users, and iOS Store for iPhone users.
Business Post reports that new customers within the Ikeja Electric network can set up their accounts using their IE Account Number. This will allow them to verify their phone number, set and confirm passwords. It was also gathered that even unregistered users can still use the app to check information and resolve complaints.
Latest News on Business Post