IMF Okays $6m Disbursement to Burkina Faso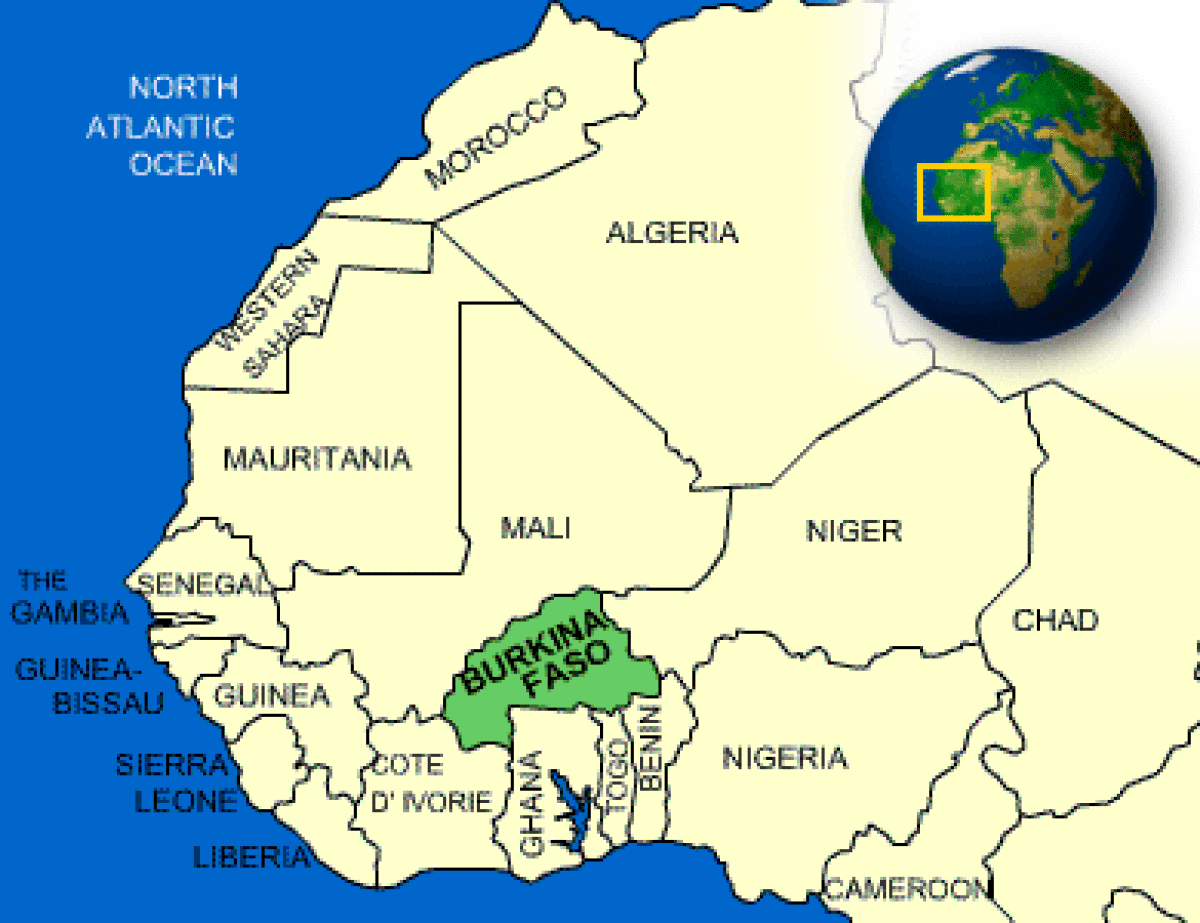 By Dipo Olowookere
Executive Board of the International Monetary Fund (IMF) has approved the disbursement of $6 million to Burkina Faso following the completion of sixth review of the country's economic performance under a three-year program supported by the IMF's Extended Credit Facility (ECF).
With the new approval, the IMF disclosed that it has so far paid put the total of $68.6 million to the country.
In completing the review, the Board also approved the authorities' request for a 9-month extension of the ECF arrangement and augmentation of access of $6 million. The ECF arrangement was approved in December 2013.
An augmentation of access of 40 percent of quota was subsequently approved in June 2015, and, along with the extension approved today, brings total access to $74.6 million.
The Board also concluded the 2016 Article IV consultation; a press release will be issued separately.
Following the Board's discussion, Mr Mitsuhiro Furusawa, Deputy Managing Director and Acting Chair said, "Burkina Faso's performance under its Fund-supported program remains strong and the economic outlook is improving after two years of weaker growth.
"The immediate challenge is to strengthen the foundations of growth while maintaining macroeconomic stability. Downside risks include the potential for a reversal of the current favourable external conditions, further security threats, and social pressures for higher recurrent spending that would crowd out needed public investment.
"The authorities have adopted the 2016–20 National Economic and Social Development Plan, which provides a comprehensive vision of Burkina Faso's development and envisages a significant scaling-up of investment. To that end, the authorities are implementing measures to create additional fiscal space, including reforms to boost domestic revenues by strengthening tax and customs administration, and efforts to contain recurrent expenditures, including on the public wage bill. Improvements in selection, budgeting, and procurement processes for investment projects are directly targeted at enhancing execution capacity. Careful sequencing and prioritization of projects will be crucial to ensure that these have a high development impact while maintaining fiscal and debt sustainability.
"The authorities are seizing the opportunity brought by low oil prices and recent improvements in the price of export commodities to increase the economy's resilience and address structural barriers hindering sustained and inclusive growth. Energy sector reforms have improved the financial health of the state-owned petroleum and electricity companies, with the latter being now in a better position to improve supply. To support economic expansion and poverty reduction, it will be important to increase value-added in the agricultural sector and enhance access to financial services."
BUA Cement, Nigerian Breweries, Others Drive Stock Market's 0.06% Loss
By Dipo Olowookere
The Nigerian Exchange (NGX) Limited recorded a 0.06 per cent loss on Friday as a result of the selling pressure on some blue-chip stocks at the bourse.
It was observed that the decline was mainly driven by the poor performances of financial and industrial goods shares during the trading session.
Data obtained by Business Post showed that the insurance space lost 1.01 per cent, the industrial goods counter depreciated by 0.66 per cent, the banking sector declined by 0.25 per cent, and the consumer goods category shed 0.21 per cent, while the energy index remained flat.
Consequently, the All-Share Index (ASI) moderated by 31.55 points to 54,892.53 points from 54,924.08 points, and the market capitalisation went down by N18 billion to N29.903 trillion from N29.921 trillion.
A total of 137.6 million shares valued at N3.9 billion exchanged hands in 2,912 deals on the last trading session of the week compared with the 117.9 million shares worth N1.4 billion traded in the preceding session in 2,575 deals, representing an improvement in the trading volume, value and the number of deals by 16.71 per cent, 178.57 per cent, and 13.09 per cent, respectively.
Fidelity Bank closed the session as the most traded equity after it sold 21.5 million units and was trailed by GTCO, which sold 14.9 million units. Neimeth traded 14.0 million shares, UBA exchanged 12.8 million equities, and Transcorp traded 8.9 million stocks.
Investor sentiment was slightly strong yesterday as the market breadth was positive with 13 price gainers and 11 price losers led by AIICO Insurance, which fell by 5.00 per cent to 57 Kobo.
Linkage Assurance depleted by 4.76 per cent to 40 Kobo, Coronation Insurance went down by 4.76 per cent to 40 Kobo, International Breweries depreciated by 2.25 per cent to N4.35, and Transcorp lost 2.19 per cent to trade at N1.34.
On the flip side, NPF Microfinance gained 6.94 per cent to finish at N1.85, Geregu Power appreciated by 6.25 per cent to N323.00, Lasaco Assurance rose by 5.00 per cent to N1.05, Chams grew by 4.17 per cent to 25 Kobo, and Japaul improved by 3.57 per cent to 29 Kobo.
Analysis of the market data indicated losses reported by BUA Cement (1.60 per cent), Nigerian Breweries (0.55 per cent), GTCO (0.25 per cent), and Zenith Bank (0.15 per cent) caused the downfall of the exchange on Friday.
Again, NASD OTC Exchange Valuation Crosses N1 trillion
By Adedapo Adesanya
The market capitalisation of the NASD Over-the-Counter (OTC) Securities Exchange recorded a 5.3 per cent appreciation at the final session for the week, Friday, March 24, to close at N1.01 trillion from N959.06 billion on Thursday.
Business Post reports that this is the second time the value of the NASD OTC exchange would cross the N1 trillion mark.
The first was when Access Bank Plc was admitted to the alternative stock exchange in March 2022 and about a year later, it again crossed the same mark after Purple Real Estate Income Plc joined the platform on Thursday and began trading the next day.
Meanwhile, the NASD Unlisted Securities Index (NSI) grew by 0.5 points or 0.07 per cent yesterday to wrap the session at 730.37 points compared with 729.87 points recorded in the previous session.
The day's single price gainer was Geo-Fluids Plc, which improved its value by 16 Kobo to close at N1.80 per share versus Thursday's closing price of N1.64 per share.
The volume of securities traded by investors depreciated on Friday by 67.3 per cent to 1.7 million units from 5.2 million units, the value of transactions slumped by 87.2 per cent to N3.1 million from N24.3 million, while the number of deals decreased by 78.6 per cent to three deals from the 14 deals carried out in the previous trading day.
Geo-Fluids Plc remained the most traded stock by volume on a year-to-date basis with 462.1 million units valued at N505.0 million, UBN Property Plc stood in second place with 365.8 units valued at N309.5 million, while IGI Plc was in third place with 71.1 million units valued at N5.1 million.
In terms of the most traded stock by value on a year-to-date basis, VFD Group Plc was on top of the chart for exchanging 7.3 million units worth N1.7 billion, followed by Geo-Fluids Plc with 462.1 million units valued at N505.0 million, and UBN Property Plc with 365.8 million units valued at N309.5 million.
Naira Appreciates at Official Market, Loses at Peer-to-Peer, Black Market
By Adedapo Adesanya
It was a mixed bag for the Naira at the foreign exchange (forex) market on Friday as its value closed stronger against the United States Dollar in the Investors and Exporters (I&E) side of the market but was weaker in the Peer-to-Peer (P2P) and the parallel market.
Data showed that the local currency gained 34 Kobo or 0.07 per cent against its American counterpart to trade at N461.33/$1 compared with the previous day's value of N461.67/$1.
It was observed that the Nigerian currency gained weight during the session despite being pressed by FX demand pressure, resulting in the sale of $241.38 million worth of forex at the close of transactions, $161.35 million or 66.8 per cent higher than the $80.03 million recorded in the preceding session.
In the P2P window, the domestic currency lost N1 against the US Dollar to settle at N756/$1, in contrast to the N755/$1 it was sold a day earlier.
In the same vein, the Naira depreciated against the greenback in the black market yesterday by N1 to close at N743/$1 compared with Thursday's closing rate of N742/$1.
However, in the interbank segment, the Nigerian Naira closed flat against the Pound Sterling and the Euro on Friday at N566.08/£1 and N497.72/€1, respectively.
In a related development, the digital currency market was in the red as most of the tokens tracked by Business Post depreciated in price, as the markets reacted to the latest Federal Reserve interest rate hike. The Fed opted to increase rates by 25 basis points (bps) as many had anticipated and signalled one more hike this year.
Bitcoin (BTC) slid by 3.0 per cent to $27,458.80, Ethereum (ETH) dropped 3.8 per cent to $1,745.28, Solana (SOL) lost 6.3 per cent to trade at $20.61, Litecoin (LTC) went down by 2.9 per cent to $92.64, Dogecoin (DOGE) shrank by 2.3 per cent to $0.0748, Cardano (ADA) declined by 2.2 per cent to $0.3586, and Binance Coin (BNB) went down by 1.1 per cent to trade at $323.15, while Ripple (XRP) appreciated by 2.2 per cent to $0.4465, with Binance USD (BUSD) and the US Dollar Tether (USDT) flat at $1.00 apiece.
Latest News on Business Post