Understanding the Costs and Fees Associated With Online Personal Loans
Personal loans are offered by both traditional and online lenders. If you're looking for a personal loan, understanding the costs and fees associated with it is one way to help determine if the cost of the loan outweighs the benefits.
There can be many benefits to taking out an online personal loan rather than a traditional one, but there could also be some drawbacks as well. Before you borrow money from any company or lender, it's important that you receive all of your information as well as understand what you're signing up for in order to make the best decision possible for yourself. The following article will provide information on how much traditional and online personal loans typically cost so that you can know exactly what to expect before you decide to take out a personal loan.
Interest Rates
One of the most common fees associated with a personal loan is the interest rate, which can greatly affect how much money you have to pay back overall. Traditional lenders typically have higher interest rates than online companies as well as those from some smaller local stores. In addition, some traditional lenders may require that borrowers maintain a specific credit score or certain monthly income in order to qualify for their loans.
This can be true of many different types of lending institutions including both banks and other financial businesses such as credit unions and savings and loans associations. If you don't already have an idea of what your credit score might be, it's usually a good idea to check out this guide to personal loans ahead of time in order to ensure that you can be approved for a loan before you apply. It helps to know which loan options you will be comfortable with regarding the amount you loan and paying back.
While online lenders may offer lower interest rates for personal loans, they aren't always guaranteed and could potentially change depending on certain factors such as your credit score or how much you borrow. If your credit score is below average, it's also possible that you won't even qualify for an online loan at all as many of them require a minimum credit score in order for borrowers to receive approval. It's important to consider the possibility of this type of scenario if you need money fast and don't have very good credit.
Application Fees
Along with the interest rate, you should also be aware of the application fee, which is a fee applied when you first apply for your loan. For example, many traditional lenders will charge borrowers an application fee regardless of whether or not they are approved for a loan in order to cover administrative costs associated with checking their qualifications. Institutions offering installment loans for bad credit may or may not have application fees collected, but an origination fee may be charged.
In addition, unlike mortgage origination fees, which are usually negotiable, it isn't the case with most personal loans. This doesn't mean you should avoid getting this loan. Some loans with origination fees have low APRs, which can be advantageous for you, so review your options first by pre-qualifying for multiple loans if possible.
While online lenders usually don't charge an application fee to borrowers, there are some institutions that do. If you can't afford to pay upfront costs in addition to your monthly payments throughout the life of your loan, it's important that you find out what fees are required before choosing where to take out your money from. Some lenders may only require that applicants pay their interest rate but others could require additional expenses such as processing fees and possibly even insurance premiums for covering the loan itself.
Prepayment Penalties
If you need to pay back your personal loan before the standard repayment term is up, you could potentially incur fees if you're unable to do so beforehand. This fee is known as a prepayment penalty, which some lenders may require borrowers to pay in order to compensate for business expenses that were incurred during the processing or administration of an account. Borrowers would only be responsible for this fee if they are unable to make their regular payments without defaulting on the loan entirely. If an individual exceeds their credit limit on any type of credit card, it may trigger potential penalties such as this one.
There are many different types of lending institutions out there and not all of them will charge prepayment penalties. If you know that you'll be able to make your payments on time, it's best to shop around as much as possible before deciding which company to take out your loan from.
Other Fees You Should Know About
Credit Unions or Other Lending Institutions
Although many traditional financial institutions such as credit unions may offer very low rates and fees for borrowers, they aren't always available for everyone and can potentially have restrictions depending on your location or certain qualifications that must be met. For instance, some credit unions only serve members who meet their organization's requirements such as having a specific job title or living in a specific area.
Loans with Guarantor
If you apply for a personal loan through a company that requires a guarantor in order to approve your application, be sure to find out what they'll charge for this service. In some cases, companies may also request additional fees from the co-signer who vouches for another individual's ability to repay their debts on time.
Stopping Payment on Check Loans
If you took out a loan against your upcoming paycheck, it's important that you know how much it will cost if you ever need to stop payment on a check before it has been cashed by the lender. Most institutions will require borrowers to pay an amount equivalent to at least one full cycle of interest regardless of whether or not the check was actually deposited.
Online lenders are beginning to rise in popularity over traditional lending institutions because they typically don't require borrowers to pay the same fees or interest rates that many brick-and-mortar companies do. Although online loans may come with lower costs, it's important that you factor in all fees before choosing where to apply for your loan to ensure that the rate you're offered is fair for your financial situation.
If you feel like you would be more comfortable speaking with someone directly, there are also many different places you can go in order to apply for a personal loan in person. Even if you're certain an online lender will approve your application, it never hurts to check out what other options are available so you can compare costs and determine which one would be the best solution to meet your needs.
Nigeria's GDP Grows by 3.11% in Q1, What Next?
By Lukman Otunuga
There are two ways one could interpret Nigeria's latest Gross Domestic Product (GDP) figure of 3.11% in Q1 of 2022.
The optimists will say the country's economy grew for the sixth consecutive quarter in Q1 while pessimists may highlight how economic growth slowed for the third consecutive quarter.
Either way, Nigeria's economy continues to display resilience against external and domestic risks. With the improvement in the non-oil sector driving growth, this may brighten the growth outlook. But could these be signs of Nigeria breaking away from the chains of oil reliance to derive growth from sustainable sources? It may be too early to come to any meaningful conclusion. However, the report is encouraging and illustrates progress made by the country in reclaiming stability post-Covid-19.
With economic conditions somewhat improving, the Central Bank of Nigeria (CBN) is unlikely to raise interest rates this week. Given how Africa's largest economy has been able to maintain growth in the past six quarters on the back of loose monetary policies by the CBN, a rate hike could disrupt Nigeria's economic recovery.
As the global war against inflation rages on, central banks are stepping up.
However, the CBN is likely to remain on the sidelines for now. Nevertheless, inflation is still a cause for concern with consumer prices accelerating for the third straight month to 16.82% in April 2022.
With the general elections around the corner, pre-election spending could translate to rising price pressures. On top of this, the widening policy divergence between the Federal Reserve and the CBN could punish the Naira.
It's worth keeping in mind that the dollar remains heavily supported by aggressive Fed rate hike bets and is likely to remain strong for the rest of 2022. A powerful dollar is bad news for emerging market currencies including the Naira which continues to depreciate in both the official and unofficial markets.
Lukman Otunuga is the Senior Research Analyst at FXTM
NGX All Share Index Weakens Further by 0.13%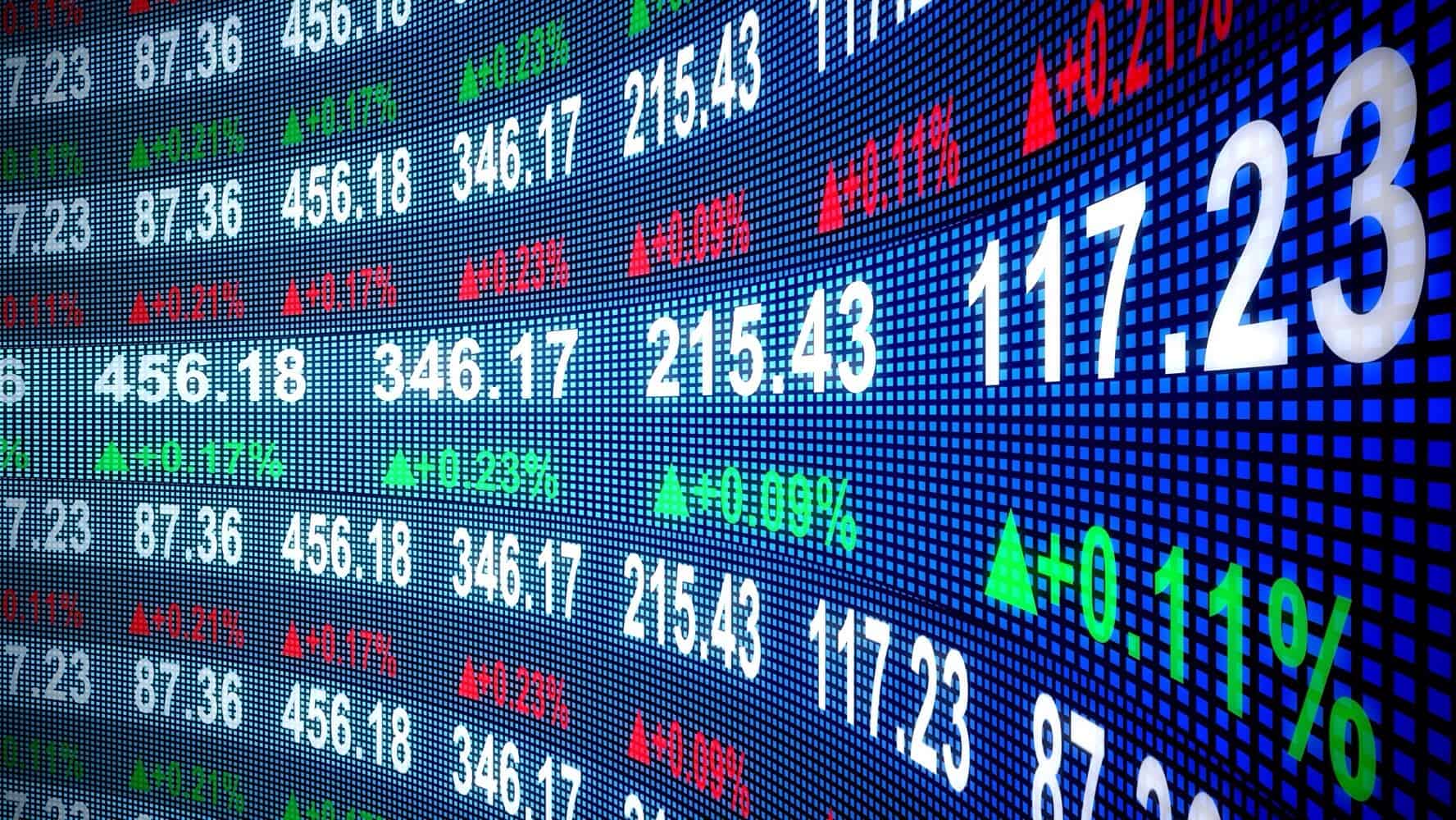 By Dipo Olowookere
The bearish sentiment on the floor of the Nigerian Exchange (NGX) Limited continued on Monday as the bourse further depreciated by 0.13 per cent.
Sustained profit-taking especially in the industrial goods sector contributed to the decline suffered during the session as the All Share Index (ASI) slumped by 68.45 points to close at 52,911.51 points compared with the previous session's 52,979.96 points.
As for the market capitalisation, it depreciated by N37 billion amid sell-offs in 24 stocks to settle at N28.525 trillion as against last Friday's closing value of N28.562 trillion.
On the first trading day of this week, the insurance sector depleted by 2.32 per cent, the industrial goods sector fell by 0.09 per cent, while the energy, banking and consumer goods counters increased by 0.28 per cent, 0.10 per cent and 0.05 per cent respectively.
Presco led the losers' chart yesterday with a price decline of 10.00 per cent to trade at N180.00, Global Spectrum Energy Services lost 9.97 per cent to finish at N3.07, Neimeth fell by 9.66 per cent to N1.59, UAC Nigeria depreciated by 8.33 per cent to N13.20, while NEM Insurance retreated by 7.74 per cent to N4.05.
The gainers' log had 22 members on Monday, with Conoil leading after its value improved by 9.95 per cent to N34.25. MRS Oil gained 9.93 per cent to quote at N14.95, McNichols appreciated by 9.86 per cent to N2.34, Academy Press increased its price by 9.76 per cent to N1.35, while NPF Microfinance Bank expanded by 8.02 per cent to N2.02.
On the activity chart, a total of 263.3 million stocks worth N3.6 billion exchanged hands in 4,856 deals during the session compared with 436.6 million stocks worth N3.2 billion bought and sold in 4,716 deals in the preceding session. This implied that the volume of trades depreciated by 39.68 per cent, while the value of trades and the number of deals increased by 10.15 per cent and 2.97 per cent respectively.
Jaiz Bank closed the day as the most active stock with the sale of 114.0 million units valued at N101.8 million, GTCO transacted 12.9 million shares for N302.8 million, Transcorp exchanged 12.8 million stocks worth N16.7 million, Access Holdings traded 11.7 million equities valued at N115.7 million, while Zenith Bank sold 8.6 million shares for N207.0 million.
CSCS Leads NASD Bourse to 0.39% Loss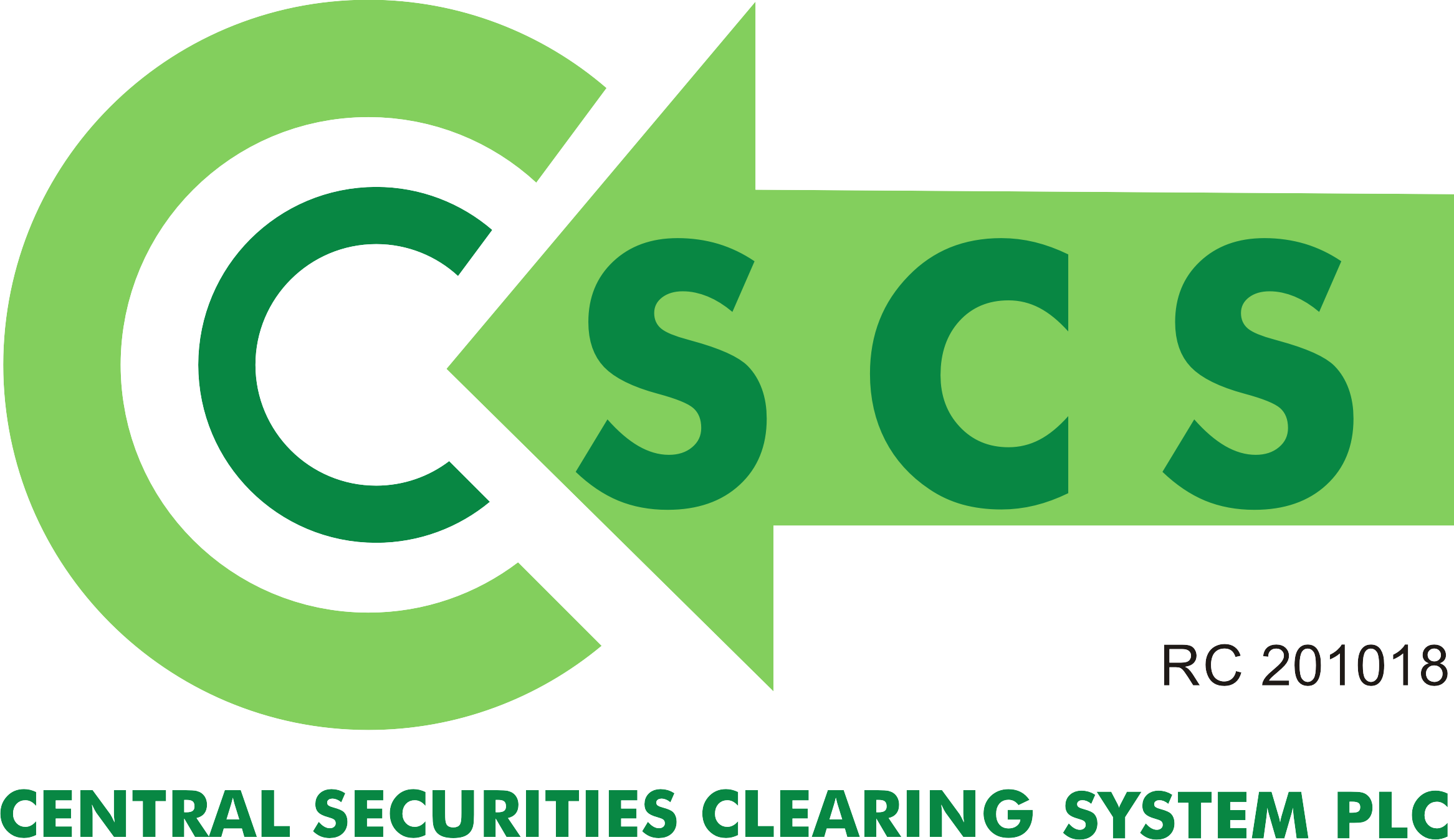 By Adedapo Adesanya
The National Association of Securities Dealers (NASD) Over-the-Counter (OTC) Securities Exchange opened the week on a bearish note as it lost 0.39 per cent on Monday on the back of a slip in the price of Central Securities Clearing System (CSCS) Plc.
The share price of CSCS Plc went down by N1.23 or 7.8 per cent during the session to N15.72 per unit from the previous session's N16.95 per unit.
The decline posted by the stock outshone the gains printed by FrieslandCampina WAMCO Nigeria Plc and NASD Plc at the unlisted securities market yesterday.
FrieslandCampina recorded a 0.9 per cent or N1 growth to close at N110.00 per unit as against the N109.00 per unit it closed last Friday, while NASD Plc appreciated by 28 kobo or 2.0 per cent to trade at N14.00 per share in contrast to the last price of N13.72 per share.
But at the close of transactions, the market capitalisation of the NASD bourse shed N4.07 billion to settle at N1.03 trillion as against the preceding session's N1.04 trillion, while the NASD Unlisted Securities Index (NSI) fell by 3.11 points to 789.94 points from 793.05 points.
At the market yesterday, the volume of securities traded by investors depreciated by 60.9 per cent to 3.8 million units from 9.6 million units, the value of securities, however, jumped by 36.9 per cent to N63.7 million from N46.5 million, while the number of trades went down by 45.8 per cent to 13 deals from 24 deals.
AG Mortgage Bank Plc remained the most traded stock by volume (year-to-date) with 2.3 billion units valued at N1.2 billion, CSCS Plc stood in second place with 662.2 million units worth N13.9 billion, while Food Concepts Plc was in third place with 134.0 million units valued at N115.0 million.
In terms of the most active stock by value (year-to-date), CSCS Plc remained on top with 662.2 million units exchanged for N13.9 billion, VFD Group was in second place with 9.4 million units valued at N2.9 billion, while AG Mortgage Bank Plc was in third place with 2.3 billion units worth N1.2 billion.
Latest News on Business Post