Ways To Improve Your Forex Trading Strategy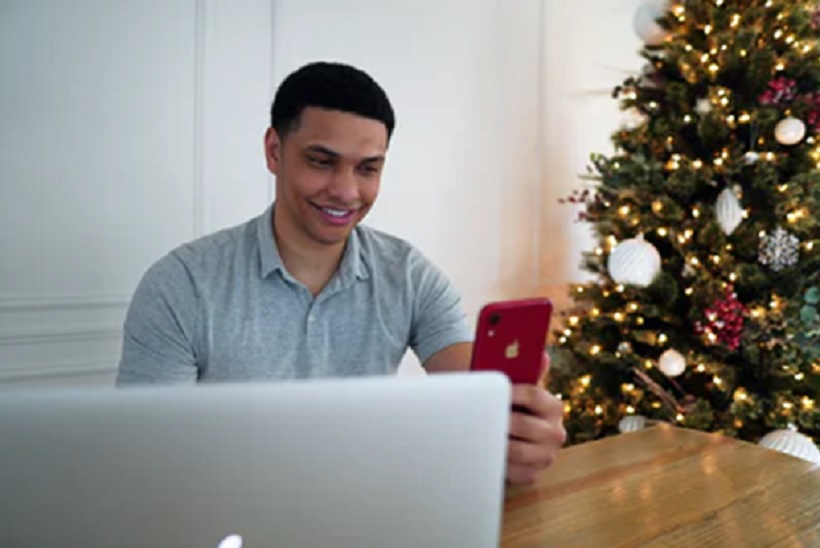 Forex trading can be extremely lucrative – if done correctly. However, most traders exit the market following the first losses out of fear that they will never turn a profit on their investment.
Staying committed to forex trading and constantly working to improve your skills can soon result in you becoming a successful trader. Here are some steps you can take to better your trading strategies.
Define Your Goals
Before you start trading, be clear as to what your ultimate goals as a trader are. These can include performance goals or maybe process-oriented goals. Once you have decided on your goals, you will then be able to choose which trading strategy allows you to meet these goals the best.
After setting your goals, you should also track and measure your progress. This will help you keep a clear eye on your strategy – as you're tracking the progress, you'll be able to determine how successful you currently are instead of passively waiting until you reach (or do not reach!) your goals.
Additionally, tracking your goals keeps you accountable and makes it easier for you to change your strategy if and when necessary.
Choose Your Broker Carefully
Nowadays, most forex traders have online brokers. If you are only just entering the forex trading market, you will have to choose a broker to help make online trading easier for you.
When choosing a broker, there are several considerations you should keep in mind. These include what fees they charge, whether certain forex brokers require a minimum deposit before you start investing, and how long (and how expensive) withdrawing funds is. You will also have to consider how easy-to-use their trading platform is and what markets and products you can invest in via their platform.
Determine Your Entry and Exit Points
Entry and exit points are the price points at which you buy and sell a product. The lower the entry point and the higher the exit point, the greater your profits.
Deciding on entry and exit points will make it easier for you to keep the course with a given investment, as you will have a strategy for when you should sell. There are various ways to determine the optimal entry and exit points, including charting pattern entry signals and using trendlines. Aside from allowing you to maintain your commitment to investment, even in challenging times, it also makes it easier for you to exit the investment before it starts to lose value.
As a forex trader, you will need to become comfortable with losing periods. Like all investments, there will be times when it seems like you are losing money rather than making a profit.
However, if you are comfortable with losses, you will be able to stay the course and make a profit over the long term. Additionally, you will become a more refined and skilled trader by keeping to a clear investment strategy. That said, make sure to forward and back-test your strategies before you apply them to the live market, so you reduce the risk of losses.
With practice, focus, and commitment, you'll soon find that starting as a forex trader is one of the best decisions you have ever made!
CBN Gives Nearly 4 million Farmers N756.5bn
By Ashemiriogwa Emmanuel
The Central Bank of Nigeria (CBN) on Tuesday said it has disbursed N756.5 billion to nearly 4 million (approximately 3,734,938) smallholder farmers cultivating 4.6 million hectares of land to improve food security in the country.
The development was revealed by CBN Governor, Mr Godwin Emiefele, while presenting the communiqué of the Monetary Policy Committee (MPC) meeting in Abuja.
According to the CBN boss, a total number of 627,051 farmers were granted N120.2 billion for the 2021 wet season under the Anchor Borrowers' Programme (ABP) to cultivate 847,484 hectares of land.
"Under the bank's development finance initiatives, the bank granted N756.5 billion to 3,734,938 smallholder farmers cultivating 4.6 million hectares of land, of which N120.2 billion was extended for the 2021 wet season to 627,051 farmers for 847,484 hectares of land, under the ABP," Mr Emefiele said.
Furthermore, the apex bank said a total of N121.6 billion has been shared among 32,617 beneficiaries under the Agribusiness/Small and Medium Enterprise Investment Scheme (AGSMEIS).
Mr Emiefele also disclosed that the bank has released N318.2 billion to 679,422 beneficiaries for the targeted credit facility.
These beneficiaries, as said by the CBN chief, includes 572,189 individuals and 107,233 small and medium scale enterprises (SMEs).
Meanwhile, the committee reviewed the domestic economic developments and noted that the non-oil sector, agriculture and industry sub-sectors were the major drivers of improvement as it recorded growth rates of 2.28 and 0.94 per cent, accordingly.
Lafarge Africa Grows Net Sales to N145bn in Six Months
By Dipo Olowookere
One of the major cement manufacturers in Nigeria, Lafarge Africa Plc, has continued to show resilience in the face of various challenges caused by COVID-19.
On Thursday, the firm released its half-year earnings for 2021 and the results showed that the net sales grew by 20.3 per cent to N145.0 billion from N120.5 billion in the same period of 2020.
Business Post reports that the sale of cement accounting for N141.4 billion of the total revenue for the period versus N118.6 billion in H1 2020, while the sale of aggregates and concrete contributing N3.6 billion compared with N2.0 billion in the same period of last year.
The financial statements revealed that the cost of sales gulped N97.0 billion as against N78.8 billion in the first six months of 2020, leaving the organisation with a gross profit of N48.0 billion compared with N41.7 billion in 2020, while the operating profit improved to N38.2 billion from N32.8 billion.
In the results, Lafarge Africa said it had selling and marketing costs of N1.5 billion, lower than N1.6 billion in the same time of last year and this was mainly due to a reduction in advertising expenses to N113.0 million from N182.5 million.
However, the administrative costs rose to N9.2 billion from N7.8 billion as a result of the rise in salaries and other staff-related costs, office and general expenses, as well as technical service fees.
In the period, the cement firm recorded a decline in finance income, which stood at N362.9 million compared with N377.1 million, while the finance costs went down to N2.7 billion from N4.4 billion.
On the bottom line of the results, Lafarge Africa said it had a profit before tax of N36.8 billion in H1 2021 versus N28.8 billion in H1 2020, while the profit after tax jumped to N28.3 billion from N23.3 billion.
The CEO of Lafarge Africa, Mr Khaled El Dokani, while commenting on the results, stated that, "Our performance remained resilient in Q2 2021, with net sales of 29.4 per cent, recurring EBIT of 11.1 per cent and net income of 25.7 per cent compared to the previous year.
"We are equally pleased with the progress we are making on sustainability; our use of affordable clean energy and our agroecology footprint is in accordance with the acceleration of our net-zero pledge".
NGX Index Slumps 0.03% Amid Weak Trading Activity
By Dipo Olowookere
Trading activity on the floor of the Nigerian Exchange (NGX) Limited was weak on Wednesday as investors continued to play safe.
Some of the traders have retreated from the market, awaiting the release of the half-year results of market shakers like Dangote Cement, the tier-one banks and others.
As a result, the NGX depreciated by 0.03 per cent, causing the All-Share Index (ASI) to drop 11.12 points to 38,791.03 points from 38,802.15 points.
Equally, the market capitalisation went down at the midweek trading session by N6 billion to close at N20.211 trillion compared with the previous day's N20.217 trillion.
Business Post reports that sell-offs in banking and insurance equities contributed to the decline as their respective indices depreciated by 0.96 per cent and 0.88 per cent.
But during the session, the energy sector appreciated by 1.68 per cent, while the consumer goods counter grew by 0.11 per cent, with the industrial goods index closing flat.
Consolidated Hallmark Insurance and Tripple Gee were the worst-performing stocks yesterday as they lost 10.00 per cent each to close at 54 kobo and 90 kobo respectively.
Pharma Deko depreciated by 9.92 per cent to trade at N1.09, Regency Alliance lost 6.82 per cent to sell for 41 kobo, while Eterna went down by 6.58 per cent to N7.10.
At the other side, Capital Hotels outperformed others after its value rose by 9.85 per cent to trade at N2.90 and was trailed by Oando, which gained 9.81 per cent to close at N5.26.
BOC Gases appreciated by 8.88 per cent to N9.20, FTN Cocoa grew by 8.16 per cent to 53 kobo, while Livestock Feeds improved by 4.80 per cent to N2.40.
At the close of business, investors traded 237.5 million shares worth N1.9 billion in 4,305 deals in contrast to the 243.1 million shares worth N1.9 billion transacted in 4,326 deals on Tuesday.
This indicated that while the trading volume and the number of deals depreciated by 2.29 per cent and 0.49 per cent respectively, the trading value closed flat.
It was observed that the demand for Oando stocks persisted after a settlement of its dispute with the apex capital market regulator, the Securities and Exchange Commission (SEC).
On Wednesday, the company was the most traded stock with the sale of 44.3 million units valued at N233.0 million, while UBA, which followed, traded 19.4 million units worth N150.8 million.
Wema Bank transacted 14.2 million units valued at N11.9 million, Access Bank traded 13.3 million units worth N123.7 million, while Jaiz Bank transacted 12.3 million units valued at N7.6 million.
Latest News on Business Post