8 Innovating Methods to Get Rich in 2021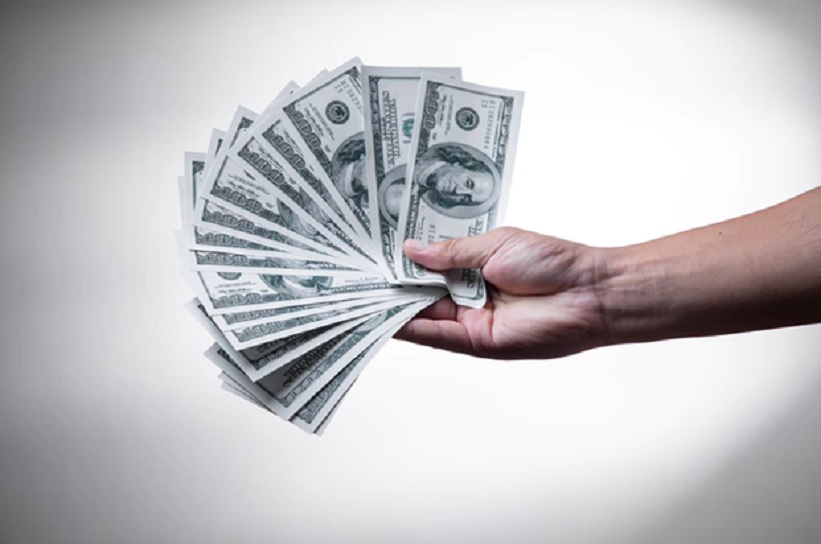 Ideas combined with smart strategy, hardwork, and dedication will get you rich in 2021
When you flip through magazines of highly successful people in the world, you will see that they all come from different work backgrounds. They could be entrepreneurs, investors, managers, lawyers, and others. This shows that there are several methods that you too can follow to become rich.
There is a lot to learn about different businesses and ideas to help you get rich. However, keep in mind that financial prosperity can only be achieved when you follow an idea with consistent hard work, dedication, persistence, and strategies. You will also need to use external resources to help you out as no one can really succeed alone. Below are 8 methods that can help you get rich.
Start Your Own Business
This is one of the most common and effective ways to get rich. Time and again, we have heard and read success stories of entrepreneurs who have started their own business and eventually become a roaring success.
To use this method in an effective manner, you will need to find a service or product that is missing in the market but has a demand for it. Sometimes though these are already available, there is still a customer demand looking for the same as the quality may not be up to the mark. These include anywhere from a cleaning service, hairdresser salon, digital marketing agency, and so on. You will need to work hard on building your brand but that's how most serious businessmen make their wealth.
Join The Forex Trade Market
The Forex trading market is booming like no tomorrow. There are many success stories that emerge from this practice. You too can easily learn to trade and make money from forex trading.
To begin with, in this method, the first and foremost factor is to find the right broker platform to trade with. Read through reputable resources like business24-7, to see which broker platforms are legal and regulated.
Most broker platforms also provide their users with educational material to understand trading and how to use the tools properly. They also provide the benefit of opening a demo account wherein you can practice before actually investing your money.
Buy Stock In Start-Up Companies 
You can invest in equity stock in one or more start-up companies. This will provide you with an opportunity to make some good profits when the start-up company thrives or if it is sold to a larger enterprise through mergers and acquisitions. Use your judgment and do your due diligence to see which business idea and management team are serious about their work.
Background research on both will help you estimate if the business will be successful or not. Most business ideas fail within the first year, so the odds are low and the risk is high.
Become An Expert In Any Field
While being the jack of all trade and king of none can help you find some jobs wherein you can earn minimal money, when you are an expert in a field, you can offer the same services but get paid double or triple the amount.
Develop a skill that is currently in demand and make yourself independent by reaping rewards from using it. Authors, SEO specialists, entertainers, and so on have used this method to get rich. As an expert, you have the opportunity to make bigger earnings as compared to being employed by a company.
Invest In Real Estate
This is the oldest form of earning a passive income. You can buy properties that are selling at a lower price and sell them when the market prices rise.
Simultaneously, you can buy down-trodden properties and develop and refurbish them. You can then sell that property at a higher price. Renting properties in a prime location can be a good source of consistent passive income.
Get A Steady Job
This one has been advised to us by our parents, grandparents, teachers, and so on. Sometimes you do not have the time and resources to learn a new skill and become an expert on it. In such a situation, you can take a steady job and work hard on it. This way eventually you can be better at your work and gain the needed experience. You can cut down your expense and save as much as possible. Eventually, with the extra money, you can find ways to invest and multiply the capital.
Fun Methods
While there are many serious methods to make money there are some fun ways too. However, caution must be taken as they are very risky. One such method is gambling. There are quite a few movies where you see lottery winners or poker experts make their booty from gambling. The numbers will not always be in your favour and sometimes you can end up making bigger losses. So set a limit aside and don't make this the main source of making money.
Fitness Instructor
The whole world is going through a stressful time. If you love being in an atmosphere that is fun and can make you a lot of money then you should consider being a fitness instructor. You can choose from different fields available in the fitness industry. With online classes being the new trend, you won't even have to go to a physical location to give your classes.
It's Not All About The Money
Keep in mind that there are more things than making money that is essential in life. A good and sound financial background will of course help you to cover your bills and be stress-free.
At the same time, do not over-stress yourself to make more money than your body can possibly work for. Make time to keep your body and mind fit. Relax as often as you can. Stressing yourself will only make you burn out faster and discourage you from reaching your goals. Make time for your loved ones.
Take your time before investing your money and time into any activity. A well-prepared approach will be easier to sustain. Do not juggle with too many activities to make money at the same time. Successful people remain focused and even take their downfalls with a pinch of salt. The journey to financial success is not always an upward trend. You will need to be strong enough to take your losses and try again harder.
Make money the smart way so in the end when you are rich, you are also healthy enough to enjoy the money you made.
Feeding the Present and Future Nigerians: The Role of Government, Businesses and Society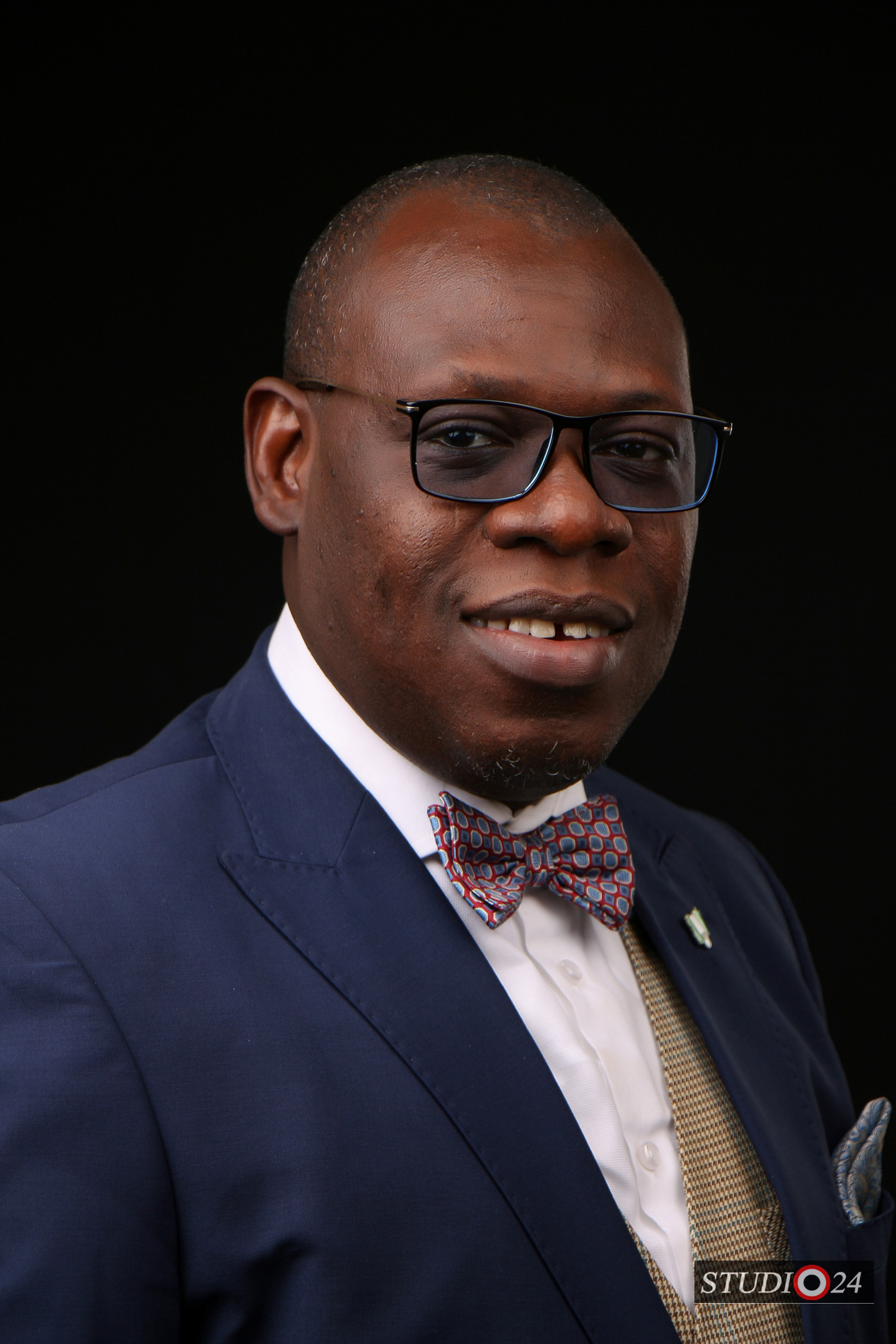 By Timi Olubiyi, PhD
Undoubtedly, the demand for more food consumption is the case globally, mainly due to the increasing population year on year.
One of the extreme challenges that Africa faces particularly Nigeria is that of feeding its growing population amidst other perennial issues.
Consequently, this makes hunger, undernutrition, and food insecurity prevalent across the continent despite government agriculture and food business sector supports. Without mincing words, food insecurity might worsen if the population continues to grow and a corresponding reaction to arrest the situation is not in sight.
In Nigeria, each year the country losses and wastes a substantial portion of its total food production which is never preserved despite hunger and undernutrition that exist. One of the key reasons is that food loss and food waste continue to grow without any significant intervention by the government or businesses.
The magnitude of food loss and waste (FLW) is undeniably common and high in the country along the food supply chain, particularly from the North to the South of the country.
The loss and waste problem have been neglected for so long and the last few years have witnessed a consistent increase as a result of heightening insecurity, movement, and transport restrictions due to the novel coronavirus (COVID-19) pandemic, street trading, open animal grazing, decrepit infrastructure, illiteracy, inconsistent power supply, environmental pressure, lack of innovation and climate change.
Though food loss and waste are a global problem, it appears it is more prevalent in Nigeria now with the current realities. Therefore, persistent food loss, and food waste amid starvation should not be overlooked, this piece should trigger a wake-up call.
While I agree that both "food waste" and "food loss" signifies the food portion that is wasted and not eaten, the terms are different but often use interchangeably.
Painfully, both are damaging to the economy, businesses, households, and the well-being of the populace. The fact is food loss and waste are quite different anyway in terms of origin and scope and the true difference lies in exactly where the waste occurs.
According to literature food loss typically takes place at the harvest, storage, transportation, and sometimes at processing, and distribution stages in the food value chain. Staggeringly, in Sub-Saharan Africa, post-harvest food losses are estimated to be worth the US $4 billion annually – or enough to feed at least 48 million people, this is a disclosure in a report by the Food and Agriculture Organization (FAO) of the United Nations. In my opinion, the large chunk of this may likely be from Nigeria, considering the population and economic size of the country in Africa.
Further findings in the report indicated that some of the leading causes of food loss are poor storage, insecurity, loss during transportation, insufficient and inefficient agro-processing skills among smallholder farming communities, and lack of innovative approach to preservation, and insufficient infrastructure.
It is not out of place to mention that with the current realities particularly with the disruptions occasioned by COVID-19 and increasing insecurity, food waste must have increased exponentially in the last two years. Indicating a major barrier to food security and development in the country and this obviously requires attention.
On the other hand, food waste" refers to the food that is of good quality and fit for consumption, but does not get consumed because it is discarded―either before or after and it is left to spoil. Surveys of families in Lagos State the economic capital of the country to understand the causes of food waste elicited packaging and preservation as a key aspect of the problem. One of the root causes of food waste is a lack of power and some restaurants equally mentioned lack of proper packaging techniques. It was easy to conclude from the survey that food waste occurs at various stages of the supply chain due to a lack of constant power and adequate packaging.
Though funding and investing in agriculture or the food sector can improve food security and promote sustainability, in my opinion, improved food sufficiency can be achieved by considering the reduction of food loss and food waste. This can be a more effective and cost-saving strategy for a developing economy like Nigeria at this time. Because when food is lost or wasted, all the resources that are used to produce the food, including water, land, power, labour, and capital, are also wasted. So, a reduction in loss or wastage will more than likely reduce wasted resources and increase profits along the food supply chain.
To address this prevailing huge problem, businesses and the government must result in policy responses to enhance storage, cooling technologies, and packaging for the preservation of perishable foods and to lengthen food shelf lives.
The good news is that there are a variety of ways to prevent food loss and waste throughout the supply chain, for example, investment can be made in the importation of cooling and refrigerated trucks for transportation of perishable fruit and vegetables. Farm produce such as tomatoes, plantain, or even catfish can be preserved with the cooling system from the farms directly to urban businesses or consumers, thereby reducing food loss and increasing fresh produce availability in the country.
Furthermore, innovative smart food packaging and smart sensing technologies for monitoring food quality can be also be introduced for the sustainability of high-quality standards and improved product safety.
These are lines of business opportunities for investors to explore or for the attraction of foreign direct investments(FDIs). Sincerely, the government, businesses, and decision-makers need to target investments deliberately in the food supply value chain because opportunities are bound. The government also needs to create incentives to boost efforts to reduce food losses by businesses and smallholder farmers.
In conclusion, no single solution can tackle this whole issue but having an innovative mindset, can get the government, businesses, researchers and the populace started.
In fact, reducing food wastage will strengthen and enhance general food security in the country. Indeed, investments in training, technology, digital agriculture, innovation, and behavioural change are key to reducing food loss and waste. Therefore, innovative initiatives in the agriculture sector should be encouraged because it will create more job opportunities and also improve urban-rural migration, increase food exports, and reduce food imports. Good luck!
How may you obtain advice or further information on the article?
Dr Timi Olubiyi is an Entrepreneurship & Business Management expert with a PhD in Business Administration from Babcock University Nigeria. He is also a prolific investment coach, seasoned scholar, Chartered Member of the Chartered Institute for Securities and Investment (CISI), and Securities and Exchange Commission (SEC) registered capital market operator. He can be reached on the Twitter handle @drtimiolubiyi and via email: drtimiolubiyi@gmail.com, for any questions, reactions, and comments
Christianity, Economics, Politics & Why Education Does not Work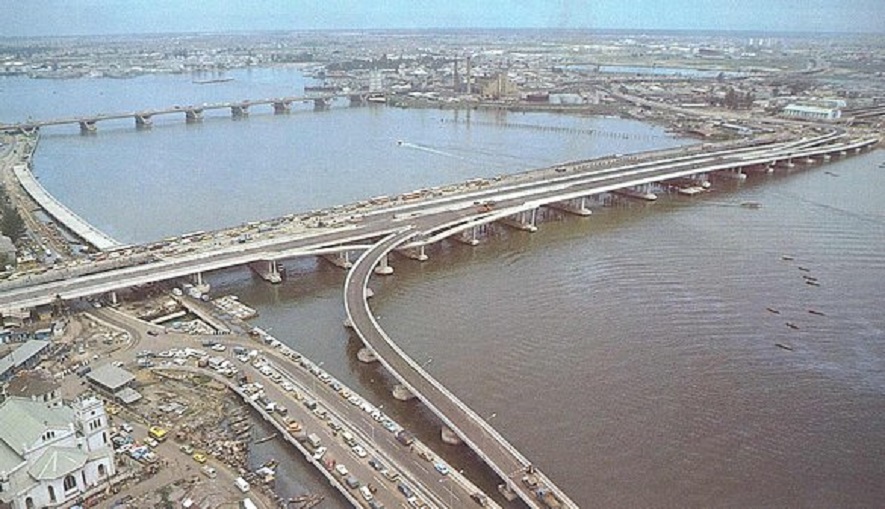 By Nneka Okumazie
There are at least two guarantees of most education – procedure and profile: a procedure that shows how to reach an outcome and a profile that shows that the procedure was passed. There are other possibilities with education, but many get through both destinations and park.
There are lots of places around the world, developed and developing, where people rail about education quality or inefficiency. But, maybe those aren't the ways to look at education if procedure and profile are achieved.
Looking broadly at education – there are 3 Fs to consider: fiction, fusion and fission.
There are many things anyone can read, learn or be taught but not understand. There are things that are real that can be explained but would seem like fiction to many.
It is possible to explain how telecommunication works to anyone, but many may not get the concept of waves. It is possible to see rockets and explain the science to many but would be too complex to understand.
There are lots of new technologies, advances that people can be told about and shown, but would remain as fiction to them.
There are people who learn many procedures, get the profile, but remains fiction to them.
Knowledge – in general, is fusion, information coming together to become a unit or adding new units to existing.
Procedures – are a fusion of stuff. Fusion is common, happens often and can be informal.
Fission is the hardest and rarest of education.
Though people have spikes of fission on some aspects of what they have learned at some point, splattering and effervescing of extraordinary magnitude is the origin of major paths of advances through time.
It is true that many advances take years with continuous tests and efforts, but the intellect of fission does much at any time in the process.
Thinking about one thing and having several spectrums of it – towards accuracy is the height of the result of learning that the world needs more of, but gets less and less of.
Quality of education may guarantee some fission, quality of tutor, sources, or mentor may try, but sometimes, it is either innate or something electrifies at some point.
Intellect fission results in hyper passion, courage, etc. different from those possessing procedural education that have to passion – [positive or negative] or courage – [positive or negative].
There are people with passion against something who don't know much, only swinging around procedural knowledge.
There are others too, with some courage to hate, for wickedness, greed, factionalism, etc. that have procedural education, but not intellect fission.
They may get information, but they are not the intellect of fission for progress.
So how is intellect fission achieved?
How is it possible to learn something and the immanent mind reams, flips and sprawls it towards what others cannot just see?
Maybe focus on how fission intellect.
As progress has glided in the world, so have troubles.
There are solutions and answers needed that education of fission would have provided, or education to spark fission.
But because profile education or stage is in demand – there is less and less care for the education of fission.
Many positions are filled with people who have profiles, but unlikely to move anything forward.
Though some curiosity, observation, creativity, analysis, understanding, great memory and insights may be results of some fission – but just like rungs of a ladder, difference abounds per reach and height.
Criticism is mostly a procedure. Deceit is a procedure. Getting rich is mostly procedural as well.
There are many things that are procedures – input and output.
[Proverbs 20:13, Love not sleep, lest thou come to poverty; open thine eyes, and thou shalt be satisfied with bread.]
Christianity, Government, Ideology, Dumbness & Politics
By Nneka Okumazie
Is falling for false information dumbness or a factor of human limitation? Assuming this, in the most difficult to verify situation suggests human limitation, there are limitless amounts of things that people fall for – signifying dumbness.
It is easy to get people provoked, happy, moody, emotional or whatever expression is desired, by characteristic twists or turns for those outcomes.
It is almost impossible to be smart all the time. It is rare to be smart most times, but it is possible to be dumb most times – with few flashes of smartness.
Dumbness is probably the nucleus of behaviour – with smartness as the shells. Dumbness pulls many but smartness takes work.
Dumbness sometimes is the default of thoughts, sight or other senses. If it appears or speaks like this, it means this; if it acts or moves like that, it is that – without question.
It is far easier to predict that people would be dumb than to predict they'll be smart. Lots of irrationalities come from dumbness. Deception, though a popular tool, uses dumbness.
It is not often the smart or sensible paths that draw many, but the simple, or feels part. Something can feel so good to taste, smell, or other senses, but does not mean it is good for behaviour, health, etc. Many take the feel-good and damn the consequences.
Something may be so good at present, so easy, so advantageous, so acceptable, but does not mean it is good for the future. Some answers may seem so right, so appraisable but dumb, cheap and impractical.
It is possible to have gone somewhere to get something at some point, but – would – years on, cause major problems for the people.
There is so much dumb thinking – so much outsourced thinking that turns out to be wrong.
One of the most common spots of dumbness is power. It is often assumed that people in powerful positions manoeuvre to get there and stay there, but predicting the behaviour of the powerful is quite easy because of how power drives dumbness because many assume that just being powerful means smart or better than others – it doesn't. Ideology can take over power so dumbness can be the leader.
Do whatever you like as long as it does not affect anyone is another dumb statement that does not account for the possibility that private habits can be triggered externally depending on the situation, or say calculation – that assumes it is possible to get away with it, or not get away, but to do it regardless.
In science, evidence determines much. In justice, evidence matters a lot. But some justice failed because the evidence was not presented, or was countered, or ignored not because the crime was not committed. So the supremacy of evidence as the determinant of real true or false – isn't that smart, it's just the established rule.
Be careful what you think, or guard thy heart with diligence may seem odd to some, but the heart is the point of pull or plan for most wrongs. Thinking in certain ways is to have done it.
Selfishness – or the best for one person or group, seems like what is preferred by most, but this classic dumbness becomes a loss, starting from the ones who think it's of maximum benefit.
The present in all its hardship for many – is a matrix from the past, in how some took to selfishness, for the advantage of the day, to become the loss of the future for things linked to them.
The circuitousness continues.
There is the smart spectrum and there is the dumb spectrum. Some choose or it chooses them. There are those in the dumb spectrum that no knowledge, exposure or information does much to get them away from it. As a fact, as some get more exposed, their dumbness deepens.
Some people often feel others are smart while others feel others are dumb. Smartness or dumbness is not often determined by sides. Most times, dumb people throw dumbness to everyone else, as in the playbook of critics. Criticism – most of the way – is dumbness repackaged and responsibility defenestrated.
Understanding is relevant in how smartness navigates, but dumbness convolves into what many would choose.
Though technology was supposed to make smart, it powered mass social media that lets dumbness go wide. Most people hear, see or read there, they sometimes forget about it, but sometimes end up behaving in ways that express those actions – without tracing it back there.
Also, most people say stuff as themselves, but often just channelling from that source or acting in ways that blend with what the source would like.
It is important to have internal strength, not just seeking always for the external, but to have this strength to wait a bit or a little, to process things through and properly, before going along the easy, one-way-think option available to all.
Though smartness is far better than dumbness and maybe should not be compared, but smartness at its best is limited. It is possible to be smart, using the information available and be wrong. So even at the peak of smartness, it should be understood that limitations abound.
God is a spirit.
This means God does not exist in the physical or cannot be seen, or instruments used to find distant physical object cannot be used to find heaven or see the Almighty God.
God ways, thoughts and judgement are different.
This means using statements like if God loves why to suffer – isn't an expression of that understanding.
Genuine Christianity is what Christ wants, but many combine their Christianity with sin and all kinds of acts. Christianity as an ID is not answering the call to be truly born again.
Everyone can be right in their own eyes, but the Creator of the world, Jehovah Almighty knows all.
[Matthew 22:29, Jesus answered and said unto them, Ye do err, not knowing the Scriptures, nor the power of God.]
Latest News on Business Post