Southern Leaders and the 1979, 1999 Nigerian Constitutions
By Michael Owhoko, PhD
Interrogating the role played by southern leaders in the making of the 1979 and 1999 Nigerian constitutions that have decapacitated the south with dimmed prospects for its young teeming generations, is imperative at this point of Nigeria's history. These two constitutions laid the groundwork for the current acrimony in the country, raising a national question.
Nigeria was a country of optimism until it was subverted by entrenched interests, using demography and political delineation, two key parameters to give the north an edge over the south.
These mechanisms of inequalities were perfected first, through the 1979 Constitution, and later the 1999 constitution.
But southern leaders were actively involved in making these two constitutions without flagging the contradictions. Reference to the 1979 Constitution is imperative here because the 1999 Constitution was cloned from it.
Niki Tobi, Chairman of the 1999 Constitution Debate Coordinating Committee (CDCC) confirmed this: "…Nigerians basically opt for the 1979 Constitution with relevant amendments. They want it, and they have copiously given their reasons for their choice in the different memoranda and oral presentations. So, we have recommended to the Provisional Ruling Council the adoption of the 1979 Constitution…"
In the making of the 1979 Constitution, southerners were members of the Constitution Drafting Committee (CDC), Constituent Assembly (CA) and the Supreme Military Council (SMC) that eventually approved and decreed the 1979 Constitution into effect.
Also, southern leaders played significant roles in the process leading to the 1999 Constitution, beginning with the Constitution Debate Co-ordinating Committee (CDCC) to the Provisional Ruling Council (PRC) that finally gave it legal teeth.
How come the southern leaders allowed these constitutions that have diminished the south to a position of underdog, despite laying the golden eggs and serving as the country's revenue base, to pass?  Were they sleeping or overwhelmed by blurred vision or fleeting comfort or hypnotic hallucination? The dwindling relevance of southerners in the political and economic space in Nigeria today is proof of leadership deficit.
I have refrained from mentioning names for fear of illogical innuendos. By southern leaders, I mean all persons that have occupied positions of authority and influence either in the military, presidency, national assembly, judiciary, ministries, departments, agencies of government, private sector, religious organisations or are opinion influencers.
Both the 1979 and 1999 constitutions deepened the unitary system of government with enormous powers at the centre. While the 1979 Constitution had 67 items on the exclusive legislative list and 12 items on the concurrent list, the 1999 Constitution increased this to 68 on the exclusive list but retained the same 12 items on the concurrent list, indicative of strong centre and weak states.
This is contrary to the 1963 Constitution which had 45 items on the exclusive legislative list and 29 items on the concurrent list, reflecting a weak centre and strong regions. The intention of the founding fathers was to enable the federating regions to possess a level of autonomy that will enable them to leverage their peculiar capacities for development. This constitution was compatible with the country's multiethnic configuration.
Before Nigeria came into existence in 1914, various ethnic groups had existed as autonomous nations. Each of these ethnic nationalities had its distinct administration and socio-cultural peculiarities and dispositions. They had sovereignty, and this allowed them to pursue their respective visions, ambitions and development strides independently.
The need to preserve this without completely ceding their sovereignties to the union called Nigeria necessitated the 1963 Constitution. The constitution had all the features of federalism. The component parts were co-ordinates and independent of each other and freely expressed their diverse cultural differences.
Each region had its own constitution, police and independent administration peculiar to their respective needs. Existing fiscal autonomy as reflected in the derivation principle gave each region financial freedom where they generated their own revenue from which 50% was retained, and the remaining 50% was shared among the states and the federal government. While the federal government received 20%, the balance of 30% was shared among the regions, including the producing region.
Unfortunately, this system of government was terminated and replaced by the military with a unitary system, first by Decree 34, and later through 1979 and 1999 constitutions where power is concentrated at the centre. This system completely removes the sovereignty and autonomy of the federating states or regions.
This has triggered a torrent of demands for a return to federalism through restructuring of the country's political system.
Expectedly, these calls are coming mainly from the southern part of the country due to growing awareness of the inability of the 1999 Constitution to support the aspirations of millions of Nigerians, particularly the people of the south.
But the northern oligarchy loathes this and wants the status quo maintained because of the advantage they have over the south. The northern part is allocated more population figures, number of states and local government areas (LGAs). This explains the hold, influence and control over the country's political structure and resources by northerners.
This also accounts for the dominance of the north in the legislature. Since the population is central to political power, the conduct of accurate census in Nigeria has become difficult as the north tries to maintain population superiority. That the Sahel Region is more populated than the Savannah Belt or Rain Forest is inconsistent with nature.
Now, a new generation has emerged from the south, questioning the rationale behind the 1999 Constitution. The chickens have come home to roost. The mistake of the sleepy southern leaders is turning around to haunt the system, resulting in the cry for equity and justice to correct the lopsided federation.
In a federation, no one part or group should be seen to be dominating the other. Of all the ethnic nations in Nigeria, the Fulani are the newest to arrive in 1800, yet, have become the most powerful with diverse influence in the Nigerian polity. This feat could only have been achieved through deliberate strategy, unison, concerted leadership expedition and territorial ambition.
This hegemony is evident from the headship of all three organs of government by northerners, just as all key strategic government agencies are also held by them.
Even criteria for admission into federal schools and employment into MDAs are lowered for the north while higher qualifications are required from the south.  Yet, the south which plays host to sources of revenue for the country looks on and failing to question this imbalance in a supposed federation of equal partnership.
The need to protect primordial interest rather than national interest is also evident in the push for open grazing, the establishment of Rural Grazing Area (RUGA) or cattle colonies across the country. It is the same with the proposed Water Resources Bill. To make a private business of herding, a federal government matter is the abuse of power aimed at achieving hegemonic interest, political domination and territorial expansion.
The sleepy southerner leaders must wake up to smell the coffee and stop the subservient corporatism. For too long, the southern leaders have allowed themselves to be used by their counterparts in the core north, who have continued to manipulate them over a plate of porridge. Give a southern leader a few pecks of office, including a chauffeur-driven SUV car with a police escort, along with opportunities for unearned income, the future of his people can be compromised.
Some of these southern leaders are already scheming to become vice-president to some Fulani politicians in the north by 2023. Why are they so inferior that they cannot assert themselves and push for the presidency, rather than settle for less? With shrinking opportunities in the south, their selfish actions will only worsen the growing miseries among the southern youths.
The #EndSARS protest by southern youths was a demonstration to protect their future. All they see is frustration induced by a bleak outlook, compounded by police brutality. Same sleepy southern leaders betrayed them.
It is the low premium the north places on the south that enabled it to question the outcome of the meeting of the southern governors' forum held in Asaba. Northern governors have been meeting over the years but the south had never questioned their resolutions? Objection to the southern governors' resolutions is proof of the superordinate-subordinate relationship. It is a sad reality, and the southern leaders with dimmed vision are to blame.
Nigeria belongs to all and must be made to work. To achieve this, the country must be restructured and built on equity, justice, equal opportunity and criteria for all.
The current unitary system as contained in the 1999 Constitution must be discarded and a new constitution tweaked after the 1963 Constitution with elements, perhaps, drawn from the 2014 Confab Report be adopted, otherwise, de-amalgamation is inevitable.
Dr Mike Owhoko, journalist and author, is the Publisher of Media Issues, an online newspaper based in Lagos.
Feeding the Present and Future Nigerians: The Role of Government, Businesses and Society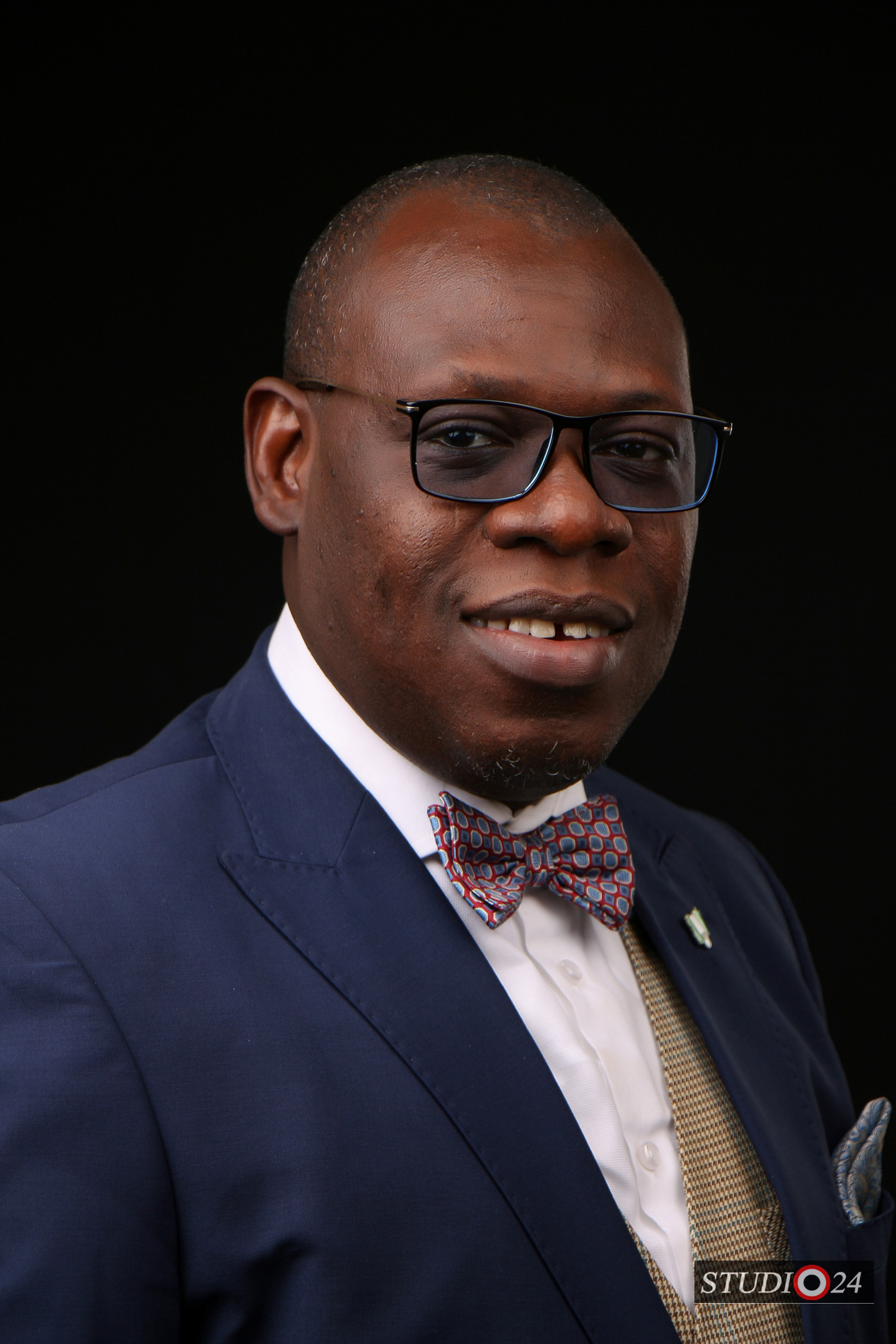 By Timi Olubiyi, PhD
Undoubtedly, the demand for more food consumption is the case globally, mainly due to the increasing population year on year.
One of the extreme challenges that Africa faces particularly Nigeria is that of feeding its growing population amidst other perennial issues.
Consequently, this makes hunger, undernutrition, and food insecurity prevalent across the continent despite government agriculture and food business sector supports. Without mincing words, food insecurity might worsen if the population continues to grow and a corresponding reaction to arrest the situation is not in sight.
In Nigeria, each year the country losses and wastes a substantial portion of its total food production which is never preserved despite hunger and undernutrition that exist. One of the key reasons is that food loss and food waste continue to grow without any significant intervention by the government or businesses.
The magnitude of food loss and waste (FLW) is undeniably common and high in the country along the food supply chain, particularly from the North to the South of the country.
The loss and waste problem have been neglected for so long and the last few years have witnessed a consistent increase as a result of heightening insecurity, movement, and transport restrictions due to the novel coronavirus (COVID-19) pandemic, street trading, open animal grazing, decrepit infrastructure, illiteracy, inconsistent power supply, environmental pressure, lack of innovation and climate change.
Though food loss and waste are a global problem, it appears it is more prevalent in Nigeria now with the current realities. Therefore, persistent food loss, and food waste amid starvation should not be overlooked, this piece should trigger a wake-up call.
While I agree that both "food waste" and "food loss" signifies the food portion that is wasted and not eaten, the terms are different but often use interchangeably.
Painfully, both are damaging to the economy, businesses, households, and the well-being of the populace. The fact is food loss and waste are quite different anyway in terms of origin and scope and the true difference lies in exactly where the waste occurs.
According to literature food loss typically takes place at the harvest, storage, transportation, and sometimes at processing, and distribution stages in the food value chain. Staggeringly, in Sub-Saharan Africa, post-harvest food losses are estimated to be worth the US $4 billion annually – or enough to feed at least 48 million people, this is a disclosure in a report by the Food and Agriculture Organization (FAO) of the United Nations. In my opinion, the large chunk of this may likely be from Nigeria, considering the population and economic size of the country in Africa.
Further findings in the report indicated that some of the leading causes of food loss are poor storage, insecurity, loss during transportation, insufficient and inefficient agro-processing skills among smallholder farming communities, and lack of innovative approach to preservation, and insufficient infrastructure.
It is not out of place to mention that with the current realities particularly with the disruptions occasioned by COVID-19 and increasing insecurity, food waste must have increased exponentially in the last two years. Indicating a major barrier to food security and development in the country and this obviously requires attention.
On the other hand, food waste" refers to the food that is of good quality and fit for consumption, but does not get consumed because it is discarded―either before or after and it is left to spoil. Surveys of families in Lagos State the economic capital of the country to understand the causes of food waste elicited packaging and preservation as a key aspect of the problem. One of the root causes of food waste is a lack of power and some restaurants equally mentioned lack of proper packaging techniques. It was easy to conclude from the survey that food waste occurs at various stages of the supply chain due to a lack of constant power and adequate packaging.
Though funding and investing in agriculture or the food sector can improve food security and promote sustainability, in my opinion, improved food sufficiency can be achieved by considering the reduction of food loss and food waste. This can be a more effective and cost-saving strategy for a developing economy like Nigeria at this time. Because when food is lost or wasted, all the resources that are used to produce the food, including water, land, power, labour, and capital, are also wasted. So, a reduction in loss or wastage will more than likely reduce wasted resources and increase profits along the food supply chain.
To address this prevailing huge problem, businesses and the government must result in policy responses to enhance storage, cooling technologies, and packaging for the preservation of perishable foods and to lengthen food shelf lives.
The good news is that there are a variety of ways to prevent food loss and waste throughout the supply chain, for example, investment can be made in the importation of cooling and refrigerated trucks for transportation of perishable fruit and vegetables. Farm produce such as tomatoes, plantain, or even catfish can be preserved with the cooling system from the farms directly to urban businesses or consumers, thereby reducing food loss and increasing fresh produce availability in the country.
Furthermore, innovative smart food packaging and smart sensing technologies for monitoring food quality can be also be introduced for the sustainability of high-quality standards and improved product safety.
These are lines of business opportunities for investors to explore or for the attraction of foreign direct investments(FDIs). Sincerely, the government, businesses, and decision-makers need to target investments deliberately in the food supply value chain because opportunities are bound. The government also needs to create incentives to boost efforts to reduce food losses by businesses and smallholder farmers.
In conclusion, no single solution can tackle this whole issue but having an innovative mindset, can get the government, businesses, researchers and the populace started.
In fact, reducing food wastage will strengthen and enhance general food security in the country. Indeed, investments in training, technology, digital agriculture, innovation, and behavioural change are key to reducing food loss and waste. Therefore, innovative initiatives in the agriculture sector should be encouraged because it will create more job opportunities and also improve urban-rural migration, increase food exports, and reduce food imports. Good luck!
How may you obtain advice or further information on the article?
Dr Timi Olubiyi is an Entrepreneurship & Business Management expert with a PhD in Business Administration from Babcock University Nigeria. He is also a prolific investment coach, seasoned scholar, Chartered Member of the Chartered Institute for Securities and Investment (CISI), and Securities and Exchange Commission (SEC) registered capital market operator. He can be reached on the Twitter handle @drtimiolubiyi and via email: drtimiolubiyi@gmail.com, for any questions, reactions, and comments
Christianity, Economics, Politics & Why Education Does not Work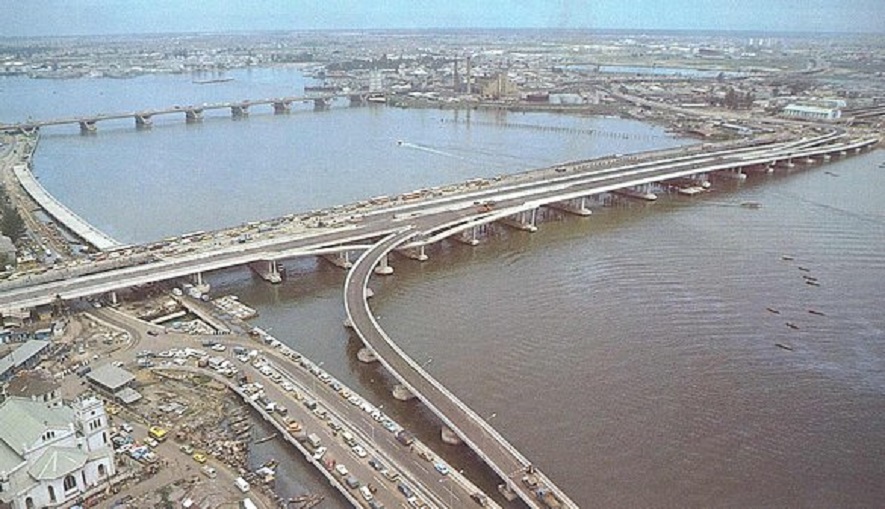 By Nneka Okumazie
There are at least two guarantees of most education – procedure and profile: a procedure that shows how to reach an outcome and a profile that shows that the procedure was passed. There are other possibilities with education, but many get through both destinations and park.
There are lots of places around the world, developed and developing, where people rail about education quality or inefficiency. But, maybe those aren't the ways to look at education if procedure and profile are achieved.
Looking broadly at education – there are 3 Fs to consider: fiction, fusion and fission.
There are many things anyone can read, learn or be taught but not understand. There are things that are real that can be explained but would seem like fiction to many.
It is possible to explain how telecommunication works to anyone, but many may not get the concept of waves. It is possible to see rockets and explain the science to many but would be too complex to understand.
There are lots of new technologies, advances that people can be told about and shown, but would remain as fiction to them.
There are people who learn many procedures, get the profile, but remains fiction to them.
Knowledge – in general, is fusion, information coming together to become a unit or adding new units to existing.
Procedures – are a fusion of stuff. Fusion is common, happens often and can be informal.
Fission is the hardest and rarest of education.
Though people have spikes of fission on some aspects of what they have learned at some point, splattering and effervescing of extraordinary magnitude is the origin of major paths of advances through time.
It is true that many advances take years with continuous tests and efforts, but the intellect of fission does much at any time in the process.
Thinking about one thing and having several spectrums of it – towards accuracy is the height of the result of learning that the world needs more of, but gets less and less of.
Quality of education may guarantee some fission, quality of tutor, sources, or mentor may try, but sometimes, it is either innate or something electrifies at some point.
Intellect fission results in hyper passion, courage, etc. different from those possessing procedural education that have to passion – [positive or negative] or courage – [positive or negative].
There are people with passion against something who don't know much, only swinging around procedural knowledge.
There are others too, with some courage to hate, for wickedness, greed, factionalism, etc. that have procedural education, but not intellect fission.
They may get information, but they are not the intellect of fission for progress.
So how is intellect fission achieved?
How is it possible to learn something and the immanent mind reams, flips and sprawls it towards what others cannot just see?
Maybe focus on how fission intellect.
As progress has glided in the world, so have troubles.
There are solutions and answers needed that education of fission would have provided, or education to spark fission.
But because profile education or stage is in demand – there is less and less care for the education of fission.
Many positions are filled with people who have profiles, but unlikely to move anything forward.
Though some curiosity, observation, creativity, analysis, understanding, great memory and insights may be results of some fission – but just like rungs of a ladder, difference abounds per reach and height.
Criticism is mostly a procedure. Deceit is a procedure. Getting rich is mostly procedural as well.
There are many things that are procedures – input and output.
[Proverbs 20:13, Love not sleep, lest thou come to poverty; open thine eyes, and thou shalt be satisfied with bread.]
Christianity, Government, Ideology, Dumbness & Politics
By Nneka Okumazie
Is falling for false information dumbness or a factor of human limitation? Assuming this, in the most difficult to verify situation suggests human limitation, there are limitless amounts of things that people fall for – signifying dumbness.
It is easy to get people provoked, happy, moody, emotional or whatever expression is desired, by characteristic twists or turns for those outcomes.
It is almost impossible to be smart all the time. It is rare to be smart most times, but it is possible to be dumb most times – with few flashes of smartness.
Dumbness is probably the nucleus of behaviour – with smartness as the shells. Dumbness pulls many but smartness takes work.
Dumbness sometimes is the default of thoughts, sight or other senses. If it appears or speaks like this, it means this; if it acts or moves like that, it is that – without question.
It is far easier to predict that people would be dumb than to predict they'll be smart. Lots of irrationalities come from dumbness. Deception, though a popular tool, uses dumbness.
It is not often the smart or sensible paths that draw many, but the simple, or feels part. Something can feel so good to taste, smell, or other senses, but does not mean it is good for behaviour, health, etc. Many take the feel-good and damn the consequences.
Something may be so good at present, so easy, so advantageous, so acceptable, but does not mean it is good for the future. Some answers may seem so right, so appraisable but dumb, cheap and impractical.
It is possible to have gone somewhere to get something at some point, but – would – years on, cause major problems for the people.
There is so much dumb thinking – so much outsourced thinking that turns out to be wrong.
One of the most common spots of dumbness is power. It is often assumed that people in powerful positions manoeuvre to get there and stay there, but predicting the behaviour of the powerful is quite easy because of how power drives dumbness because many assume that just being powerful means smart or better than others – it doesn't. Ideology can take over power so dumbness can be the leader.
Do whatever you like as long as it does not affect anyone is another dumb statement that does not account for the possibility that private habits can be triggered externally depending on the situation, or say calculation – that assumes it is possible to get away with it, or not get away, but to do it regardless.
In science, evidence determines much. In justice, evidence matters a lot. But some justice failed because the evidence was not presented, or was countered, or ignored not because the crime was not committed. So the supremacy of evidence as the determinant of real true or false – isn't that smart, it's just the established rule.
Be careful what you think, or guard thy heart with diligence may seem odd to some, but the heart is the point of pull or plan for most wrongs. Thinking in certain ways is to have done it.
Selfishness – or the best for one person or group, seems like what is preferred by most, but this classic dumbness becomes a loss, starting from the ones who think it's of maximum benefit.
The present in all its hardship for many – is a matrix from the past, in how some took to selfishness, for the advantage of the day, to become the loss of the future for things linked to them.
The circuitousness continues.
There is the smart spectrum and there is the dumb spectrum. Some choose or it chooses them. There are those in the dumb spectrum that no knowledge, exposure or information does much to get them away from it. As a fact, as some get more exposed, their dumbness deepens.
Some people often feel others are smart while others feel others are dumb. Smartness or dumbness is not often determined by sides. Most times, dumb people throw dumbness to everyone else, as in the playbook of critics. Criticism – most of the way – is dumbness repackaged and responsibility defenestrated.
Understanding is relevant in how smartness navigates, but dumbness convolves into what many would choose.
Though technology was supposed to make smart, it powered mass social media that lets dumbness go wide. Most people hear, see or read there, they sometimes forget about it, but sometimes end up behaving in ways that express those actions – without tracing it back there.
Also, most people say stuff as themselves, but often just channelling from that source or acting in ways that blend with what the source would like.
It is important to have internal strength, not just seeking always for the external, but to have this strength to wait a bit or a little, to process things through and properly, before going along the easy, one-way-think option available to all.
Though smartness is far better than dumbness and maybe should not be compared, but smartness at its best is limited. It is possible to be smart, using the information available and be wrong. So even at the peak of smartness, it should be understood that limitations abound.
God is a spirit.
This means God does not exist in the physical or cannot be seen, or instruments used to find distant physical object cannot be used to find heaven or see the Almighty God.
God ways, thoughts and judgement are different.
This means using statements like if God loves why to suffer – isn't an expression of that understanding.
Genuine Christianity is what Christ wants, but many combine their Christianity with sin and all kinds of acts. Christianity as an ID is not answering the call to be truly born again.
Everyone can be right in their own eyes, but the Creator of the world, Jehovah Almighty knows all.
[Matthew 22:29, Jesus answered and said unto them, Ye do err, not knowing the Scriptures, nor the power of God.]
Latest News on Business Post