African Leaders Must Prioritise Climate Risks—Verkooijen
By Kester Kenn Klomegah
In this insightful and wide-ranging interview, Professor Patrick Verkooijen, Chief Executive Officer of Global Center on Adaptation discusses the organization's establishment, its main objectives, challenges and plans for the future.
The Global Center on Adaptation in Africa (GCA Africa), based at the African Development Bank (AfDB), has launched the Africa Adaptation Acceleration Program to mobilize $25 billion to scale up transformative actions on climate adaptation. It hopes to mobilize funds and bridge the financing gap for climate adaptation across Africa. Here are the interview excerpts:
What does the setting up of the Global Center on Adaptation mean for Africa?
Africa is on the frontline of our climate emergency. Five out of the 10 world's most climate-vulnerable countries are in Africa. Contributing a meagre 5 per cent of global greenhouse gas emissions, Africa is more victim than a contributor to climate change, with the bulk of its emissions deriving from deforestation and poor land-use practices. Climate change is already negatively affecting the continent's progress towards the Sustainable Development Goals.
Its impacts are showing up in extreme weather events such as floods, droughts and heatwaves affecting most of the continent with severe economic consequences. Hurricanes Idai and Kenneth in 2018 that hit Mozambique, Zimbabwe and Malawi affected over 3 million people, led to the death of over a thousand people and damaged infrastructure worth about $2 billion.
Compounding the already enormous climate challenges, COVID-19 has ushered in an era of multiple, intersecting systemic shocks, and one of its casualties has been our capacity to adapt and respond to escalating climate risks.
Investment in climate adaptation fell in 2020, even as more than 50 million people were affected. There is no doubt the adaptation challenge for Africa is extraordinary. For us, although the adaptation challenge is a global agenda, our priority is Africa.
We must make up for lost ground and lost time by accelerating action on climate adaption and resilience. Climate change did not stop because of COVID-19, and neither should the urgent task of preparing humanity to live with the multiple effects of a warming planet. If the virus is a shared global challenge so too should be the need to build resilience against future shocks.
In September last year, in the midst of the pandemic, we virtually launched our Africa office hosted by the African Development Bank in Abidjan, Côte d'Ivoire. Many African Heads of State and Government participated – they understand how vital accelerated adaptation action is because they are living with the impacts of climate change every day. Our rationale is that it doesn't make sense to have an Africa office in isolation. We also have offices in Beijing and Dhaka because we think solutions that work well in South Asia, for example, could potentially also be translated to Africa and vice versa.
Do you target regions and different segments of the population in Africa? How do you determine and direct the activities of the GCA-Africa?
If we fail to include fairness and equity in how we adapt to a warming planet, we risk pushing millions of more people into poverty. We know how that story ends – with more conflict, migration and instability. With that in mind, we work closely with our partners including the African Adaptation Initiative and the African Development Bank to ensure our activities are directed towards where the need is greatest. Partnering with existing networks, platforms and organizations ensure that we don't duplicate existing resources but can play a role in effectively filling the gaps that exist.
Right now, global, regional, national, subnational and local entities are working simultaneously, and in parallel to support adaptation actions and many important initiatives exist. However, the speed and scale of adaptation action is grossly insufficient to meet the demand and many stakeholders are not connected to the resources, knowledge, expertise or support others can offer them.
GCA is key to bridging this gap while ensuring at the same time that best practices can be replicated and scaled up in order to catalyse progress towards resilience in the most effective and efficient way.
Africa's development – be it in infrastructure, agricultural production, urban development, and youth empowerment – can have a different path from other regions. Africa can have a development that is based on a deep understanding of climate risks for planning, resilient approaches with nature and people at the centre, and continuous innovations in technology, financing, and governance for a climate-smart-adapted future.
What are the long-term priority objectives here? But in the short-term, what projects would you tackle in Africa?
The short-term objective, in terms of the programs, is to make sure that when COVID-19 support packages are developed — and they are being developed in real-time by the IMF [International Monetary Fund] and other partners — they have resilience or adaptation action embedded in them.
Current estimates of the cost of climate change to Africa are between $7 – $15 billion per year. African countries are projected to experience clear detrimental macroeconomic consequences from climate change over the coming decades. The IMF estimates that this cost could rise to $50 billion by 2040, about 3% of the continent's GDP. It is estimated that climate change could result in lower GDP per capita growth ranging, on average, from 10 to 13 per cent, with the poorest countries in Africa displaying the highest adaptation deficit. So, it's important we act, and we act now.
Let me give an example. As part of the recovery package in Africa and other continents, there is a lot of investment in infrastructure. We want to make sure that these investments have climate risk embedded in their design and hence in their implementation and maintenance. We don't want to build infrastructure anymore which will be destroyed when the next floods come.
For us, there is a very simple business case, over and above a moral argument, that investing in adaptation is good economics. We think that it is absolutely vital that, in the development of these new infrastructure projects or agriculture projects, that the climate lens is being applied consistently, and that is what we are planning to do in Africa long-term.
We are developing tools, guidelines, methodologies, and innovation programs for governments and development partners to do precisely that. You cannot develop properly without taking climate into consideration. There is this integrated approach that is not always applied, not only in Africa but also across the globe. That is what we are working on.
Since the start of this initiative, what would you consider as your main achievements on the continent? How did you overcome the initial challenges in order to get these positive results?
The urgency of the compounded COVID-19 and climate crises is compelling a new and expanded effort to accelerate momentum on Africa's adaptation efforts.
At the GCA, we are joining forces with the African Development Bank to use their complementary expertise, resources and networks to develop and implement a new bold Africa Adaptation Acceleration Program (AAAP) to galvanize climate-resilient actions through a triple win approach to address COVID-19, climate change, and the economy.
The AAAP will contribute to closing Africa's adaptation gap, support African countries to make a transformational shift in their development pathways by putting climate adaptation and resilience at the centre of their critical growth-oriented and inclusive policies, programs, and institutions.
As part of this program, just a couple of weeks ago, at the inaugural Climate Adaptation Summit, hosted by the Netherlands, we announced a new program to deploy billions of dollars to help young people in Africa build a new digitally-driven model of agriculture that can feed the continent's people and boost prosperity even as the planet heats up.
The African Development Bank has already committed to putting half its climate finance towards the initiative – $12.5 billion between now and 2025.
The challenge now is to raise an equal amount from donor governments, the private sector and international climate funds. In the COVID-context this is challenging – our latest report "State and Trends in Adaptation" showed that investment in climate adaptation fell in 2020 even as more than 50 million people were affected by a record number of floods, droughts, wildfires and storms.
The pandemic is eroding recent progress in building climate resilience, leaving countries and communities more vulnerable to future shocks. I think awareness is really starting to increase that we can either delay climate action and pay for that choice or plan now and prosper. The returns in investing in building climate adaptation and resilience are much greater than the investment – investing $1.8 trillion globally in the next decade could generate $7.1 trillion in total net benefits.
We are also working to strengthen ecosystems that support youth-led climate adaptation entrepreneurship, and youth participation in adaptation policies; scale up climate adaptation innovations by strengthening business development services to 10,000 youth-owned enterprises and 10,000 youth with business ideas on jobs and adaptation; develop tailored skills and provide starting tool packs for one million youth to prepare them for climate-resilient jobs and entrepreneurial opportunities in adaptation and unlock $3 billion in credit for adaptation action by innovative youth-owned enterprises through innovative financial instruments.
With all these on the agenda, what role do African leaders have to play in terms of the global adaptation agenda?
With climate-related disasters expected to slow GDP per capita growth, African Governments are likely to experience increasing pressure on budgets and fiscal balances. Climate extremes are already leading to increased government expenditure, a reduction in the volume of collected taxes, ultimately resulting in an increase in government debt and impairment of investments. Adaptation and investment in climate resilience remain high development and investment priorities for Africa if the continent is to attain the SDGs.
In their Nationally Determined Contributions, African countries have already identified key areas where investments in adaptation and resilience building could yield high dividends. These include agriculture and forestry, water resources, disaster risk reduction, biodiversity and ecosystems, and human settlement. Many African countries are also in the process of preparing and finalizing their National Adaptation Plans.
Having said that, climate change is an all of social problem, no one can solve it alone. The role of African leaders is crucial to mobilise governments to boost climate action on both mitigation and adaptation. They need to improve their ability to incorporate climate risks into planning and financing major infrastructure, agriculture and other resilience-related investments.
With the youngest population in the world, Africa needs to find ways to unlock the power of its youth for adaptation – something we are very focused on at the GCA. Having said all of that, there are already a lot of good adaptation initiatives happening on the continent and many other countries in different regions are going to be able to learn from what Africa is doing.
Besides this, what specifically are the expectations from the leaders, looking at the fact that policies and approaches are different in African countries?
Earlier this year, we published a GCA policy brief, with the African Adaptation Initiative which recommended focusing stimulus investment in Africa on resilient infrastructure and food security to overcome the COVID-climate crisis. This was endorsed by 54 Heads of State and Government on the continent so when it comes to the need to accelerate adaptation action, it's clear African countries are very much aligned. We are working hard on the ground to facilitate knowledge management and capacity building both within countries and between countries as well as promoting partnerships and co-operation at sub-regional and regional levels for increased synergy and scale. This cannot happen without the support of African leaders.
For example in Ghana, we are working to develop its first national-level assessment of the resilience of its infrastructure systems to climate change. By exploring and showcasing the potential co-benefits of nature-based solutions as part of a country-level package of investment in grey and green infrastructure, Ghana will function as a demonstration country of how to reduce costs and enhance ecosystems and we plan to roll out the initiative to other countries across the continent.
What platforms are there for discussing the GCA initiatives and programs for the African elite and the public? Do foreign organizations offer any support for these?
In January 2021, we hosted our first annual Ministerial Dialogue with over 50 ministers and leaders from international organizations including the newly appointed climate envoy John Kerry and Managing Director of the International Monetary Fund (IMF), Kristalina Georgieva. The aim of this event is to help scale-up global leadership cooperation to accelerate climate adaptation.
Going forward, it will also serve as an annual high-level forum on climate change adaptation, acting as a lever for global leadership to drive a decade of transformation for a climate-resilient world by 2030. African leaders were very active in the dialogue and we look forward to hearing from them in our future sessions.
There are also other partnerships such as the Climate Commissions of the African Union and the African Climate Policy Center. The African Risk Capacity, a specialized agency of the African Union is making important progress enabling countries to manage climate risks and access rapid financing to respond to climate disasters. The African Union is leading the pan-African Great Green Wall initiative which involves many international organizations and foreign governments.
But climate adaptation will not be successful if it just comes from the top-down. The design of adaptation actions must include and be led by local communities who are best placed to understand needs. Solutions need to be context relevant and accompanied by soft support designed to enhance uptakes such as formal education initiatives, agricultural extension or behavioural change campaigns.
Do you suggest governments have to act now to accelerate issues that you have on the agenda for the next few years? What kind of support do you envisage from African governments?
Over half of Africa's total population experiences food insecurity. The growing number of extreme climate events, from droughts and new crop diseases to floods and unpredictable growing seasons, continue to threaten Africa's ability to feed itself.
There are increasing rainfall and malaria risks in East Africa, increasing water stress and decreasing agricultural growing periods North Africa, severe flood risks in coastal settlements in West Africa and increased food insecurity, malaria risks and water stress in Southern Africa. The effect of aggregated climate impacts could decrease the continent's GDP by 30 per cent by 2050.
Suffice to say Africa really doesn't a moment to lose and we need to accelerate climate adaptation now. In looking towards recovery from the pandemic, we have a unique opportunity to ensure that we all build forward better. It is our responsibility to ensure that the opportunity isn't wasted and countries around the world must support Africa in this.
A PIB-Centred Telephone Conversation with Comrade Joseph Evah
By Jerome-Mario Utomi
To help douse the swift and conflicting reactions, utter confusion and frustration raging in the minds of the Niger Deltans and other stakeholders, occasioned by the inexplicable and unexpected provisions of the recently passed Petroleum Industry Bill (PIB), I sought a telephone conversation with Comrade Joseph Evah, Coordinator, Ijaw Monitoring Group. That was a few days ago.
Essentially, on that day, at that time and in that place, I listened to him with rapt attention as his frankness made it very easy for me to be at ease in his presence.
After 'watching' him use analysis and well-crafted arguments to demonstrate among other concerns how the federal government is creating tension in the Niger delta that no human being can control, I concluded that what made the 'meeting' crucial was not its focus on the Petroleum Industry Bill, but how well the new awareness will serve the interest of the nation.
Beginning with the 3% allocation to the community, he said; well, as you can see, every normal human being from the Niger delta is against the 3% or 5%. They are in support of the community's demand of 10%. Yes.
Although, like the Bible says; no one can enter a strong man's house without first tying him up. Then he can plunder the strong man's house Mark 3:27. Those who want to frustrate us or make nonsense of our heritage are now sponsoring some of our children who are betrayers to work against our common objective.
We are telling the Federal Government that they are creating tension in the Niger delta that no human being can control. This is the time the Government is talking about Nnamdi Kanu and IPOB. This is the time that the Government is worried about Sunday Igboho of the Yoruba nation. All these agitations are because of injustice. Instead of the Buhari government to do something to build our unity, he is by his actions encouraging the separatist movement. If it is at this time that this kind of bill is coming up, it means the government is also encouraging separatist movement in the Niger Delta
Providing direction to this conversation, I asked; how would you evaluate the role played by the representatives from the south-south region?
And just immediately, he gave this tragic-comic reply; we said they should come and give us a report of what happened, we are waiting for them. We have called their Telephone lines, and all their phones are not working. Yes! All their Telephone lines are not working; I have called some of them and their phones are not working.
Some of them at the National assembly are my cousins. Their Telephones are not working. They are all betrayers and they are hiding. They have put their names as Judas. They are the Judases of Niger Delta. We cannot fold our hands for something that in the next ten years will backfire on us.
In the next ten years from now, anybody can become Nigerian president and do whatever they like, because they believe that the Niger Deltans are the only people that send betrayers to the national assembly. We will not encourage that.
We expected them to walk out of the National Assembly. Other regions have in the past walked out of the national assembly. And there was reconciliation because those people walked out of the national assembly.  What have they been sitting down like Mumu at that place for? What are they benefitting? So, we are angry. They are Mumu. People from other tribes see them as betrayers of their region. In Abuja, they are shameless people moving about.
On 13% derivation, he captures it this way; we are not saying 100% as our expectation but because we are human beings, we will continue to talk to our leaders, let this thing be workable.
In 1999, I made a submission to Chief Olusejun Obsanjo, the former President of the Federal Republic of Nigeria, I remember telling him that the 13%derivation should be changed, and should not be given to the Governor because the governors see the 13% as a Christmas party.
Instead, he added, let us apply what Babangida did. Babangida used trade by barter to build Abuja. He started the 13% with Julius Berger because Julius Berger could not be corrupted. Julius Berger built the Aso rock; Julius Berger built 90% of all the facilities. It was Julius Berger that changed Abuja to London.  So, if he gives part of that 13% to Julius Berger Construction Company, you will see that Niger Delta will change to London.
To help make the conversation more rewarding, I (the author) asked this solution-oriented question; how will the region remedy the situation bearing in mind that Mr President is yet to sign the bill into law?
Let's again listen to Comrade Evah; that is why we are appealing to the president to do the needful so as not to encourage the separatist movement in the Niger Delta. He should send the bill back to the National Assembly for them to revisit it again. Even the Supreme Court reverses itself when the need arises. So why can't the National Assembly? That is our advice for him
Yet again, the author fired; what do you think is the holistic approach to the Niger Delta challenge?
Hear him; the holistic approach to the Niger delta challenge strictly depends on those who are ruling the country. It depends on their ability to assemble the nation's first eleven for the purpose of development, as used after the civil war. It means selecting people who are focused and impeccable.
Politics has bastardized everything. No investments for our children, nothing, the universities are not working.   How come Buhari who has been a former military Governor, former Minister and former head of state cannot assemble people who are credible, people who are productive? All we have witnessed is everyday borrowing? What kind of government is that? When they promised to change, we never knew that it was borrowing change.
At this point, the author urged that the conversation moves from an expression of grief to finding a solution. Can't our electoral system address the present leadership challenge in the country particularly, the issue of the first eleven as mentioned above?
He responded thus; yes, elections can but our electoral process cannot be trusted.  If we want to deal with and correct this situation, we must learn to spend less money on elections. Through that process, you will see the beauty of democracy. The best candidates will emerge.  But will they allow it? It will not be allowed. We have some members of the National Assembly that go there to sleep. Some of them have been part of the National Assembly right from the government of Shehu Shagari. We have to confront these people. That is why we are confronting them.
He continues; I hope that all that we are saying on television and newspaper Mr President sees them unless the press secretaries will be hiding television from him because that is what some press secretaries do. Instead of the president watching news channels, press secretaries will tune to cartoon networks. Instead of them showing him newspapers on national matters, they show him any magazine that contains cartoon networks.
Those who are guarding the president give the president a fake opinion. They are blocking people from coming to tell the truth to his ears. That is the problem. All the press secretaries around the president need to repent. Give him newspapers on national matters to look at the opinion of the people. It will help the president to manage Nigeria.
The above scenario notwithstanding, Comrade Evah noted that leaders from the Niger Delta, particularly members of PANDEF have made a lot of moves. They are still making moves and the Ijaw National Congress leaders too; are still making moves to visit the Aso Rock to talk to the president. The problem is that, will the president be fair enough to do that?
On his thoughts about how the Amnesty programme can bear the targeted result, watch out for part two of this piece.
Jerome-Mario Utomi is the Programme Coordinator (Media and Public Policy), Social and Economic Justice Advocacy (SEJA), Lagos. He could be reached via jeromeutomi@yahoo.com/08032725374.
Citizenship, Immigration Quota, Economics, Conflict & Development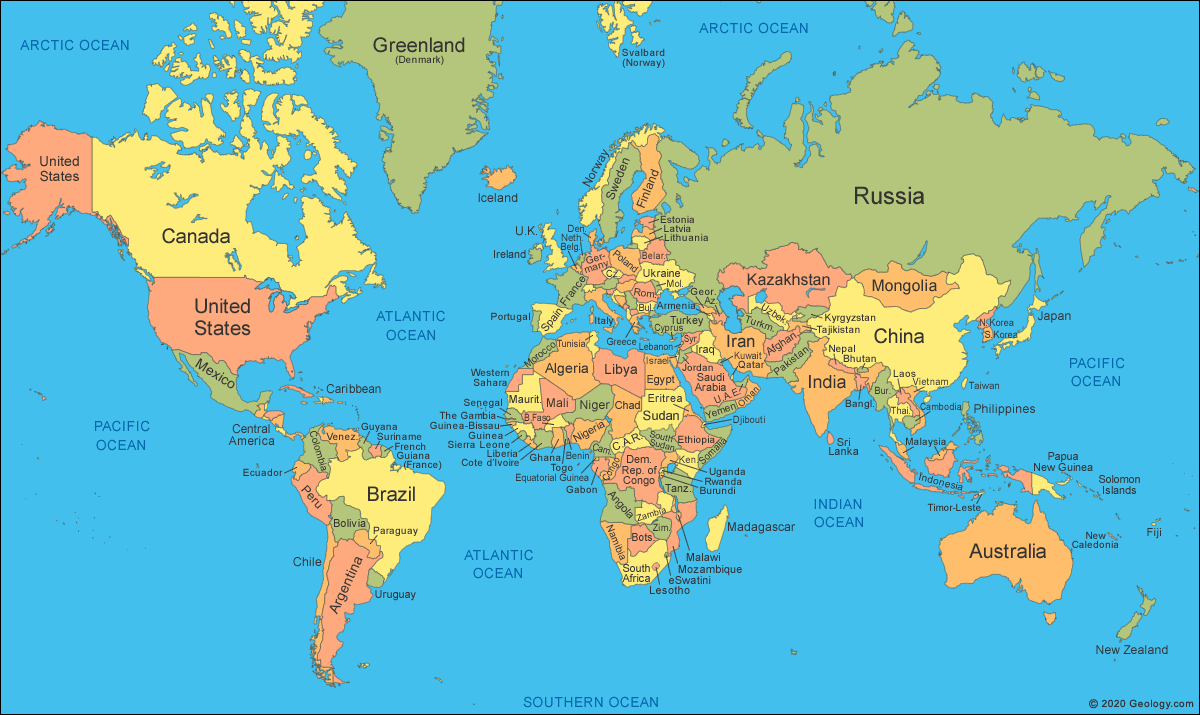 By Nneka Okumazie
What does the country an individual comes from say?
Many nations of the world offer what can be called nationality neutrality, where not much can be thought of people from there in terms of risk.
But there are a number of nations where coming from there, with or without nationality is a liability of caution around them.
There are many who say they judge based on individuals – but it is not that simple because of how the memory associates one thing with another.
There are countries – across continents, not just obvious guesses, whose people are known for exponential horror.
There is often deliberate avoidance – by many – of certain places or people because they know what the people are capable of.
Yes, there are most things in every country, to differing degrees.
Countries have prisons, where their own people fill.
Countries also have cases where their own people do unspeakable stuff.
But the countries that ensure to do better per positives are hardly represented by their worst.
The countries of negativity may have a number of best to offer but are dwarfed by their sea of horror.
There is something pervasive in whatever country – where behaviour generation skews grim.
The people may not know, outsiders may not understand, but these countries where it is just bad news, darkness, evil, etc. are cases of obdurate societies whose priority should be doing better by the people, not anything else.
But most times, the people are careless, double-down, or use interpretations that justify their actions.
They forget that to advance, evil from within must be conquered.
They also forget that there is no procession with evil that does not lead to destruction.
These places, in how they think, behave, assume, and induce ruin, set themselves and their people – everywhere – back.
They have a pattern – and that, predictable about them makes them weak. It also makes them unwanted.
They most times carry negativity wherever they go and are veritably selfish no matter how they seem to have fake bonds or gatherings among themselves.
No don't say this about that people, or don't talk about it – consign many to almost a life of waste – reared in those places.
The bigger problem, many forget, with evil – hidden or known, is what it inspires.
There are many extremes in the world at present that were not this horrific couple of decades ago.
There are also horrors within the last century that continue to shape negative action.
In many ways, good offers leadership and bad offers leadership.
The world is not that complex to have so many sources of leadership.
There are a few, relatively, and many just follow. Some who follow cannot even see that they are.
There are countries that would hardly do anything prosperous for themselves unless nudged by external people in some form.
There are those whose objective is sabotage and pain transmission.
There are those who would copy, skipping key sequences – just to do what others are doing.
There are many who would follow digital currency because everyone is doing it, but forget that differential productivity and jobs are better valued than capital pegged against anything.
There are also those whose education offers no leadership, whose sectors offer no leadership, whose businesses offer no leadership, but to follow what is done elsewhere – while over predicting their distance.
There are those who cannot show real courage, who do not even understand what courage is and that without risk – to the extent of losing all, most times, progress may never be attained.
There is a difference in the courage it takes to move from a poor country to a better one, to the one it takes to move to a poorer or unstable one, or to a war zone.
There was some civil war at some location within the last century where foreigners came to fight for a side to defeat what they believed would be dangerous.
Many died, but courage in that arena, where those having it better, keep it aside to war on backwardness, may decide for them, how they progress.
Courage is to open a business or do something.
But opening a business with a market does not compare to opening one with no defined market or developing a new product that can be useful, but may fail in demand.
There are just so many who peak at the luxury a position offers – and have nothing they would ever make better.
It is possible to make progress in different ways, but a nation without its best – those who are super attitudinally extraordinary, trying, it may be difficult to find new methods to change from their situation.
Where are you from?
Those from weak countries who do not do their best – selflessly for their nations may not be too distant from their worst.
[Judges 20:13, Now, therefore, deliver us the men, the children of Belial, which are in Gibeah, that we may put them to death, and put away evil from Israel. But the children of Benjamin would not hearken to the voice of their brethren the children of Israel:]
Dysfunctional Federalism and the Centre Called Abuja
By Jerome-Mario Utomi
In the words of James Tar Tsaaior, Professor of Media and Cultural Communication, School of Media and Communication, Pan Atlantic University, Lagos, the circle looks harmless and innocuous' but it is not. It is guilty of certain politics, inclusionary and exclusionary politics.
Every circle has its centre and margin, its core and periphery. The centre is the point of attraction because of its strategic position. Anything outside of the centre does not validly belong to the circle. It exists as a tangent, beyond its orbit or circumference.
It is interesting how the mathematical sign of the circle has become an idea for instituting cartographic domains, political hierarchies, economic zones and cultural categories in today's global neighbourhood. These include the global North and South, the First and Third Worlds, the metropolis and the province, the centre and margin and the core and the periphery, among other binary oppositions.
Likewise, here, Abuja represents the centre. It is the capital city of Nigeria. It is in the middle of the political circle called Nigeria. The skyline of the city, which was built largely in the 1980s, is dominated by Aso Rock, an enormous monolith. It rises up behind the Presidential Complex, which houses the residence and offices of the Nigerian president in the Three Arms Zone on the eastern edge of the city. Nearby are the National Assembly and the Supreme Court of Nigeria.
The city overtly and covertly shares the above attributes of a centre.
In the spirit of the true federal system, Abuja and the federal (central) government, was originally meant to operate as a coordinating government and not as a controlling government and has the exclusive responsibility for the mutually agreed common national services.
But contrary to expectation, Abuja is guilty of certain politics as it presently 'enjoys' political obesity- welding much power to the detriment of the federating states. Laced with the spirit of command and control, and has asymmetrically cornered to itself responsibilities such as the Armed Forces, Nigerian Police, Citizenship, Customs, Central Bank of Nigeria/National Currency, Immigration, Foreign Affairs including Foreign Trade, National Education Standards, but not Educational Institutions (Primary, Secondary and Tertiary Levels, National Scientific, Technological and Industrial Goods Standards including Agricultural/Mineral Commodity Export Standards, Trunk A Roads or Interconnecting High ways of Nigerian Federation, among others.
Evidently, for the reason that the 'constitution we inherited (1999 constitution as amended), from the military is as faulty as it is now outdated; and did not originate from "the people" but rather a product of imposition', it made slanted provisions that mirrors government at the centre as both 'captain and coach' of other federating states thereby characterizing Abuja as a general surrounded by many lieutenants. This set the stage for the nation's dysfunctional federalism.
Today, Abuja means different things to different people.
To some lazy state governors, who are clueless about increasing their state's internally generated revenue (IGR), and depend solely on federal allocation, Abuja, means a 'dispenser of goodness'.
For politicians outsmarted in their states, Abuja is the 'wilderness of consolation and a desert of hope'. For those that lost elective positions in their states/constituencies, Abuja is the centre where the sweet phrase; 'weep not child' can only be heard via political appointments and contracts.
This inglorious disparity in the power-sharing arrangement has rendered as unabated the need for restructuring the relationship between the centre and the states to reflect true economic and political federalism that will allow for resource control by the varying states while paying the constitutionally stipulated taxes to the centre.
Compounding this present national challenge is the posture of President Muhammadu Buhari, who presently sees nothing to restructure in the political edifice called Nigeria.
To add context to the discourse, represented by the Executive Secretary, Revenue Mobilization, Allocation and Fiscal Commission, Alhaji Mohammed Bello Shehu, at the launch of Kudirat Abiola Sabon Gari, Zaria Peace Foundation which took place at Ahmadu Bello University Hotels, Zaria, Mr President said as follows; "Again, those who are discussing restructuring, my question is, what are you going to restructure? If you ask many Nigerians what they are going to restructure, you will find out that they have nothing to talk about.
"Some of them have not even studied the 1999 Constitution. The 1999 Constitution is almost 70 to 80 per cent the same with that of the 1979 Constitution."
Unmistakably, there exist two reasons that qualify Mr President's latest position on the state of the nation as a crisis and deeply troubling.
First, it is coming a few years after the same Mr President noted while delivering a nationwide broadcast on Monday, January 1, 2018, that 'no human law or edifice is perfect. Whatever structure we develop must periodically be perfected according to the changing circumstances and the country's socio-economic developments.'
Identifying those imperfections and catalysing the process of reforming this changing circumstance as muted by the president should be the preoccupation of all at the present circumstance.
The second concern is that Mr President is not alone in this deformed argument.
Recently, some Nigerians argued that President Buhari was elected by Nigerians and he is the symbol of the sovereign many talked about. Therefore, asking him to convoke a Sovereign National Conference for the purpose of restructuring Nigeria is to ask him to abdicate the high office of the presidency of Nigeria, that is, to surrender his powers, office to a group of elected or selected persons who now determine the tenor of the federation.
While this piece accepts the above reasoning is true, the argument is, however, plagued/deformed by its decision to remain silent or failure to remember that Mr President is also constitutionally empowered to demand from the national assembly via executive Bill, amendments of the constitution according to the changing circumstances.
In simple language, this is what Nigerians want/demand and will appreciate if Mr President performs this function at the most fundamental level.
Supporting this claim is a statement credited to the President-General of Ohanaeze Ndigbo, Prof. George Obiozor as it lays bare what Igbos and the generality of Nigerians demands.
He said in parts; fundamentally, what Ndigbo really want is some form of internal autonomy based on a restructured Nigeria.
Categorically stated, we are of the view that the federation of Nigeria must be a union of equals and the composite units must have the ability to stand without begging the centre for survival. That is a federal system of government with its characteristics of decentralization and devolution of power among the federating units".
From the above reason flows yet another concern which has to do with justice. Globally, there exists a veiled agreement that justice has two different faces, one conservative of ex­isting norms and practices, the other demanding reform of these norms and practices.
Thus, on the one hand, it is a matter of justice to respect people's rights under existing law or moral rules, or more generally to fulfil the legitimate expectations they have acquired as a result of past practice, social conventions, and so forth.
On the other hand, justice gives us reason to change laws, practices and conventions quite fun­damentally, thereby creating new entitlements and expectations.
While those of us who believe in the unity of Nigeria may not agree with the campaign of any group or ethnic nationality to dismember Nigeria, the truth must be told to the effect that the whole gamut of restiveness and resurgence demand for the dissolution of Nigeria stems from mindless exclusion, injustice and economic deprivation.
The best way to reverse this trend is to first acknowledge that the constitution we inherited from the military is as faulty as it is now outdated. And most importantly, we must make Abuja/the government at the centre shed some weight via power devolution. Call it restructuring, you may not be far from the truth!
Latest News on Business Post