Christianity, Coronavirus, Europe, 2020, Japan, Recession & COVID-19
By Nneka Okumazie
At the height of the 2008 economic crisis, as decision makers scrambled and business leaders huddled, they made moves and took actions to contain the situation. They did as much as possible – within the reach of their power.
Still, the recession swept through nations, protests and public anger grew, many went bankrupt and homeless, lots of people inflicted violent deaths on themselves and some others around them, unemployment rose, foreclosures rippled across, entrepreneurs couldn't make payroll, businesses died off, many took to addictions to cope, life went dark for many.
Decision makers probably did their best – in the ways they could, using instruments available to them, but their ideas were not good enough.
The people supposed to be the smartest in the world – able to adopt appropriate knowledge or create new fascinating knowledge, fell short of ideas to properly handle the financial crisis.
The limitation of knowledge or lack of encompassing ideas – is stark in this world of massive advances.
There's lot of progress that equates smartness to unbeatable, but the weak spot of the best of expert is apparent in their lack of knowing what to do – when everything starts falling apart.
It is easy to get carried away by what knowledge has made possible, but to forget the breadth that knowledge hasn't covered, that could – at any point – get ahead of everyone, bearing confusion, panic, fear, bad ideas and anxiety.
There are warnings – from the eternal – that put your hope in nothing in this world, no matter how much it is in favour, or how certain it seems, no matter what calm it brings, or what peace it promises, or its privileges. All these hopes are a fake and often subject to devastating failure.
[John 14:27, Peace I leave with you, my peace I give unto you: not as the world giveth, give I unto you. Let not your heart be troubled, neither let it be afraid.]
There are already incurable diseases that the best of scientists say would never become curable, but their goal is to make it a chronic disease.
The present one is the coronavirus renamed COVID-19, which has affected several countries including Japan, China, USA, and Europe, killing over 3,000 and infecting over 100,000 in the year 2020.
There've been lots of economic models through centuries, but they keep meeting situations that flip them into foolishness.
There are lots of academic writings on inequality, unemployment, trade and manufacturing that lack workability and have no way to policy because the ideas are dependent on another factor that isn't guaranteed.
It is hard to look at what many people face in their struggles or despair – without any forthcoming solution – and think that the world can fix the world's pressing problems.
So, if experts can fail, politicians can fail, health can fail, happiness or spikes in mood can fail, businesses can fail, etc. what then is the answer?
Many don't want to hear about Christianity, in part, because they seem to hate what they'll give up to be fully devoted.
Also, some don't believe in the love of God, without proof.
[Psalm 115:16, The heaven, even the heavens, are the Lord's: but the earth hath He given to the children of men.]
Many questions the love of God like what they want off their bucket list.
Just like it is possible to choose addiction, sex, greed, insults, hate, evil, wickedness, negligence, stupidity, etc. same way it is possible to accept Christ – in total surrender.
People who know they cannot say – for certain – what tomorrow holds, or understand life's complex situations, will use that limited capacity to criticize the firmament of God's power.
[Psalm 150:1, Praise ye the Lord. Praise God in His sanctuary: praise Him in the firmament of His power.]
People who have experienced frustration understand what it means – coming internally, or externally.
Some – believing in their smartness – have been frustrated overthinking a problem, finding nothing come to mind or no understanding.
[2 Samuel 1:27, How are the mighty fallen, and the weapons of war perished!]
Trying to think about God, His love, or power against the scriptures is frustration, and leads to finding alternatives that bears steal, kill and destroy.
Humans often measure things in proportion to calculation. But there have been examples where love between people did everything love meant until it was clear that it was pinchbeck.
God, the creator, sees differently from His creation.
God can see lack of giving as a form of greed. God can see the thinking of something as doing it.
The love of God is real – for those that have ears to hear.
Yes, life can get easy or tough, things can go well or wrong, promises or potentials can show up or not, recession or epidemic may come or not, but there is no lasting happiness, or hope or peace anywhere else, the answer genuine Christians choose is Looking unto Jesus.
[1 Kings 18:39, And when all the people saw it, they fell on their faces: and they said, the Lord, He is the God; the Lord, He is the God.]
How Can Nigeria Build on Payment Evolution Brought About by Naira Shortage?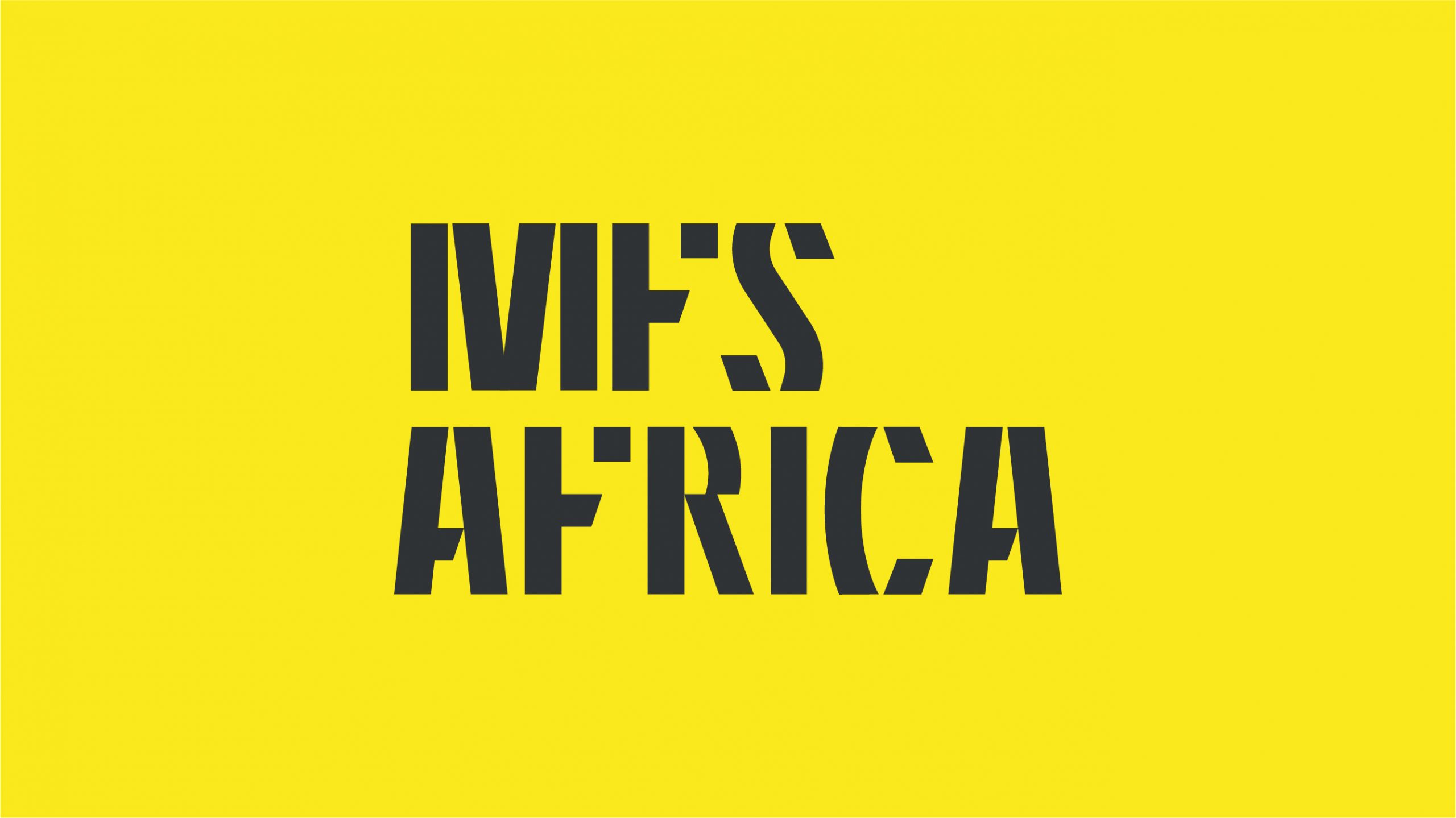 By Mxolisi Msutwana
All around the world, governments are trying to encourage cashless payments. Their reasons for doing so are multiple, including expanded financial inclusion and transparency, wanting to formalise the informal economy and drive economic growth and innovation. Nigeria is no exception. By the end of 2022, the move towards a cashless policy as a means to eradicate cash was high on the government's agenda in Nigeria. In early 2023, a bid by the Central Bank of Nigeria (CBN) to introduce new banknotes and lower cash withdrawal amounts led to a serious shortage of cash.
Unfortunately, there were not enough new notes in circulation to serve the needs of a country that's historically been as heavily cash-dependent as Nigeria. While the initiative itself is a step in the right direction, there's no denying that it caused issues.
The economic effects were far from positive. According to S&P, amidst widespread protests, many Nigerians were left scrabbling for ways to pay for day-to-day goods and services. As a result, many people who'd never previously used digital payment services had little choice but to adopt them. Fintechs, in particular, stepped up to the plate, helping Nigerians meet a fundamental need at a time when their lives had been massively disrupted. A report from Nigeria's Inter-Bank Settlement System (NIBSS) found that there was a 125% increase in mobile payments during January compared with the same period in the previous year. Additionally, Bloomberg reports the value of mobile-money transactions has jumped by a quarter to 2.5 trillion naira (US$5.4 billion).
As the shortages abate, it will be crucial that digital payment providers do not let the resulting move to digital payments go to waste. In a country with a long history of relying on cash as the primary means of payment, they will have to work hard to retain the customers they've gained in recent months and position themselves for continued accelerated growth.
How digital payment providers evolved 
Before looking at how digital payment providers can do so, it's worth taking a deeper look at how they responded to the situation. That the crisis represented a particularly big opportunity for digital payment providers that allow people to make transactions with their mobile phones is to be expected. After all, as Bloomberg points out, just under 40% of Nigerians have access to bank accounts, compared with mobile-phone penetration of 117% in the country, giving them the opportunity to expand rapidly. Given the comparatively low levels of mobile money use prior to the cash shortages, it should be clear just how much potential for growth there was (and still is).
Of course, those operators still had to work hard to ensure that they were able to properly service the growing pool of customers looking to make and receive digital payments. MTN Nigeria, for example, is planning to deploy 224 000 agents to boost the adoption of mobile wallet use.
At Baxi, meanwhile, we onboarded record numbers of agents, ensuring that people were able to easily send and receive money. We also supported merchants in providing solutions for payment collections during that period by deploying additional point-of-sale (POS) terminals, allowing customers to pay via card and transfers, and allowing merchants to generate account numbers for payment collections.
Of course, not everything went according to plan for every digital payment provider. As a recent column in TechCabal pointed out, many Nigerians complained about the high failure rate in digital transactions.
Cash will always be important 
Even in the face of such growth, it's important to remember how dominant cash has historically been in Nigeria. Despite cashless transactions rising 42% in 2022, cash-based payments still accounted for 63% of all POS transactions in the same year, according to the FIS Worldpay Global Payments Report 2022. That's significantly higher than the global average of 17.9%. It also puts Nigeria well ahead of the average for the Middle East and Africa region, where cash accounts for 44% of POS payments.
The reasons for the dominance of cash in Nigeria are deep-seated too. They range from a lack of access to bank accounts (just 39% of Nigerians aged 15 and older have a formal bank account) to trust issues with the formal economy. An extensive informal economy and infrastructure challenges also play significant roles, while the power of force of habit can't be ignored either.
In other words, digital payment and mobile money providers cannot simply assume that the boon they've experienced as a result of the cash shortage will continue unabated. They also can't assume that cash will be displaced. It will continue to play a significant role in Nigerian society for a long time to come.
Instead, they should focus on using the situation to ensure that Nigerians and merchants alike understand the very real advantages that digital payments and mobile money have in specific situations.
Security, convenience, and increased access
When it comes to consumers, for instance, payment providers need to highlight that the day-to-day transactions that they enabled during the cash shortage were just the start of what they can offer.
Of course, it's important to keep emphasising that digital payments offer consumers better security and convenience, especially when it comes to large transactions.
But it's also important to highlight the additional benefits that digital payments offer. Thanks to advanced integrations, for example, customers can access audio and video streaming services without needing a formal bank account. In many cases, the promise of access to something you didn't previously have access to is a much more powerful incentive than being able to complete existing tasks more conveniently.
For merchants, meanwhile, security is also a benefit that can continue to be emphasised. For small businesses especially, using electronic channels makes tracking your cash-generating activities easier than ever.
Here again, though, there are other significant benefits that should be emphasised, including the ability to automate takings. The digital records made available by having digital payment offerings as an option can also ease the path towards formalisation for small businesses. That, in turn, makes it easier to access things like growth financing.
An opportunity not to be missed
Ultimately, there's never been a better time for digital payment providers to press home what they can offer to both consumers and merchants. But they must make the most of that opportunity. Their best hope for doing so isn't to degenerate the role of cash but to emphasise the very real opportunities they can help unlock.
Mxolisi Msutwana is the Chief Operating Officer at Baxi
By Jerome-Mario Chijioke Utomi
Orji Uzor Kalu, the chief whip of the Nigerian Senate, last Tuesday in Abuja, called on President Bola Tinubu to scrap the Ministry of Niger Delta Affairs because it is tantamount to a duplication of the Niger Delta Development Commission (NDDC).
As expected, the comment has elicited reactions from Niger Deltans, stakeholders and the general public.
But each of these reactions/comments shows a 'profound shock' to our nation's conscience and brings to the fore the bizarre and troubling manifestation of how seriously off-track the Niger Delta Ministry right from creation has taken the region via politicization of the region's development.
While many believe that as an interventionist agency, the NDDC, charged with the mandate to drive the development of Nigeria's oil-rich region, was established by the NDDC Act of 2000.
The agency needs no supervisory ministry under which it operates. Others believe that the agency's mandate is unambiguous; it is to facilitate the rapid, even and sustainable development of the Niger Delta into a region that is economically prosperous, socially stable, ecologically regenerative and politically peaceful. Therefore, there is nothing for the Ministry to supervise.
For me, aside from aligning with persistent calls by Nigerians of goodwill on the urgent need by the federal government to creatively introduce belt-tightening initiatives to regulate bogus budgets and cost of governance in the country, there are other multiple reasons why the existence of the Ministry is not only a duplication of offices and responsibilities but a distraction to the NDDC.
In a recent but similar intervention, I argued that the policies that laid the groundwork for the ongoing developmental projects by NDDC in the region were not designed and put in place by the Ministry. Rather, they were incubated, planned and insisted upon by Dr Samuel Ogbuku's management.
Again, going by reports, the Niger Delta produces nearly 75 per cent of the nation's export earnings, but the news is that 43 per cent of the region's population still lives below the poverty line. This paradox, going by reports, is due primarily to ecologically unfriendly exploitation of oil and gas resources that expropriate the region's indigenous people and their right to these resources.
Despite this frustration and sufferings on the part of the region's people, the Niger Delta Ministry lacks documented evidence of demonstrated personal effort(s) in the past or present to change this narrative and bring back prosperity to its land and people.
Going by the above shocking revelation, the question may be asked; what is the usefulness of keeping and funding a Ministry like Niger Delta that contributes next to nothing towards the developmental wellbeing of the people under its primary constituency or jurisdiction?
Without waiting for an answer to the above poser, Niger Deltans of goodwill and, of course, other critical stakeholders are in agreement that for the region to truly take the right path and develop, the Niger Delta Ministry has to give way.
And as Senator Orji Uzor has kick-started the call, Niger Deltans must choose the right value and adopt the right perspective.
Also, in the present circumstance, I believe and still believe that the nation has all it takes to support NDDC in developing the region without the Ministry of Niger Delta. The only ingredient that is lacking is the political will.
Very key, even though NDDC may have delivered not too impressive performances in the distant past, there is no gainsaying that the story of the oil-rich region has changed for the better since the coming on board of Mr Ogbuku as Managing Director of the commission.
Report has it that since he took over the helm of affairs at the organisation, he has been able to articulate the demands of the people of the area, embarked on practical initiatives to complete the gargantuan projects which he met and conceived and carrying out the execution of several other projects for the benefit of the people, and by so doing, calmed the restiveness which ab initio signposted the region.
Aside from other legacy projects the agency currently midwives in, the NDDC, under his leadership, a while ago, disclosed that it has come up with a pilot scheme to address challenges of youth restiveness and give succour to youths in the region.
The scheme known as Holistic Opportunities, Projects and Engagement (Project HOPE), which comprises both human capital development and human capital determination, is a platform on which youths of the region would benefit and make unprecedented progress.
Project HOPE was designed to create a comprehensive potential resources database of the youth population of the Niger Delta region, with a focus on their needs, qualifications, skills, passion, interests, and employment status.
It was also designed to create 1,000 jobs in each state of the Niger Delta region by securing sustainable international and local partnerships for the establishment of multi-agro processor industries, internship development, training opportunities, Chamber of Commerce and overall youth engagement statistics, which would rely on community-government-corporate partnership model for land acquisition for the project.
The project came a few weeks after NDDC management, in a similar style, rolled out the Public Private Partnership (PPP) Summit, at the Eko Hotel and Suites, Lagos, on Tuesday, April 25, 2023, to provide an alternative source of funding for key development projects and programmes to enable the agency faithfully deliver on its mandate to fast-track the development of the Niger Delta region as envisioned in its enabling Act.
Speaking on the theme of the summit, Rewind to Rebirth, and re-igniting the importance of stakeholders in the agency's engagements, Ogbuku disclosed that as part of the efforts to renew and reposition the NDDC, the Governing Board has stepped up collaboration with various stakeholders.
"We have started engagement with the key stakeholders, such as the oil companies, who contribute three per cent of their operational budget to the commission; the state governments, traditional rulers, Civil Society Groups, youth organisations and contractors."
He disclosed that the NDDC has met with members of the Oil Producers Trade Section (OPTS) of the Lagos Chamber of Commerce and Industry, who are no doubt critical stakeholders of the Commission.
"This group, which embodies the International Oil Companies (IOCs), stands out for us because we need their cooperation to get full and prompt remittances of their contributions as prescribed by law," the MD stated.
Separate from exploring more avenues for funding, for better technical expertise, for higher-yielding varieties of crops, as well as opportunities for collaboration and investment in the Niger Delta region, making the initiative very alluring is the awareness that aligns with the Sustainable Development Goals 17, which focuses on partnerships. A typical positive outcome is the stirring story of NDDC's partnership with the SPDC Joint Venture on the celebrated Ogbia-Nembe Road in Bayelsa State.
While maintaining that it was important to engage stakeholders in project conceptualization and execution, the NDDC Boss added that the oil producers work in the communities and sometimes have first-hand information on the needs of the local people.
"We want them to engage with us in project selection. Also, we need the oil producers to sometimes avail us of their technical expertise in project management and monitoring. In other words, we are embarking on this journey of developing the Niger Delta with the full participation of all stakeholders."
He was categorical when he said that the NDDC could not shoulder the enormous responsibilities of developing the Niger Delta region alone, adding that all hands must be on the deck, especially to provide the necessary funds for the tasks.
"Our partnership approach is to engage specific sectors in their areas of strength. For instance, the private sector is better equipped with expertise, resources, and technology to drive economic growth and development. By partnering with this sector, we can successfully leverage these resources to implement our programmes and projects," he added.
Ogbuku concluded that Civil Society Organisations (CSOs) and Community-Based Organisations (CBOs) are essential partners to be courted.
"These organisations understand the needs and aspirations of people in the Niger Delta region. By collaborating on specific programmes and projects, drawing from their knowledge and resources, and involving them in planning and implementation, we can ensure that our programmes and projects align with the needs and aspirations of people in the region," he said.
I believe this is not a political matter but a moral and socioeconomic issue. It is about effective resource management; this time, the warning must not be ignored. This is the time for all the lovers of the Niger Delta region to call for the scrapping of the Niger Delta to free up funds for NDDC to carry out infrastructural development in the region.
Utomi is the Program Coordinator (Media and Policy) at Social and Economic Justice Advocacy (SEJA), Lagos. He can be reached via jeromeutomi@yahoo.com or 08032725374
Okowa, Delta State Widows Alert and Oborevwori Administration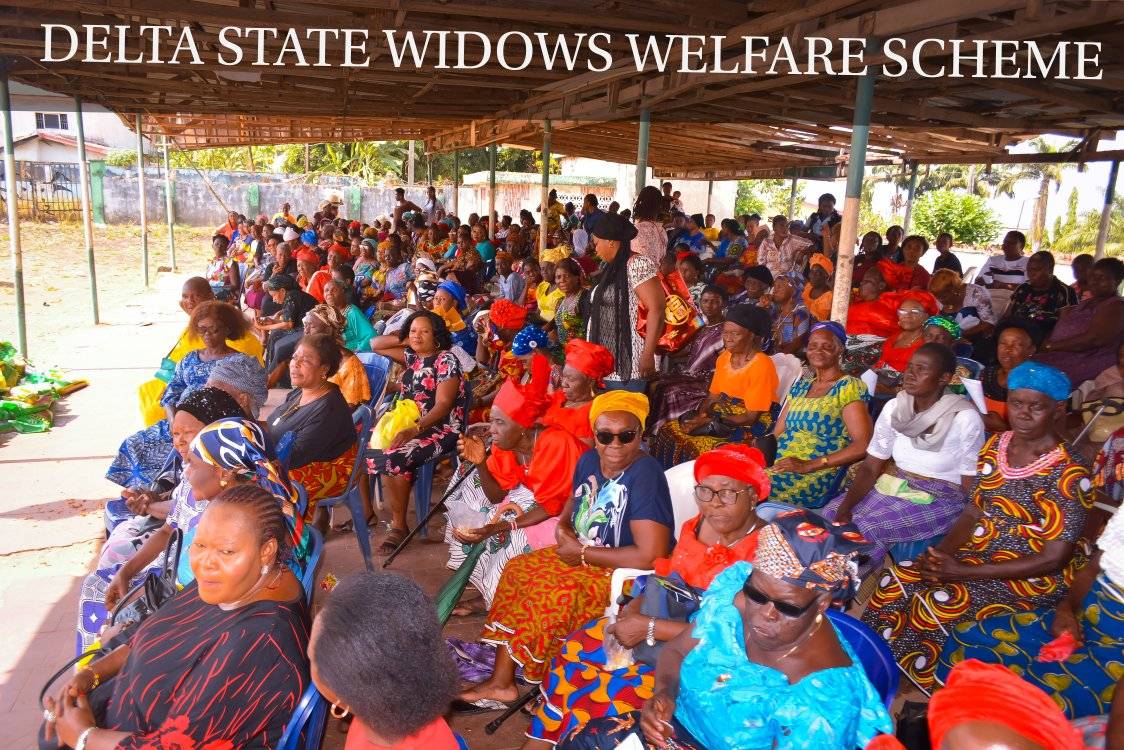 By Jerome-Mario Chijioke Utomi
If there is any concrete evidence in Nigeria's recent political history that supports the aphorism that simplicity is always more appealing than complexity, and faith is always more comforting than doubt, it is the rousing welcome-back-home party put together by Ika nation of Delta State for their illustrious son, Ifeanyi Okowa, the immediate past Governor of Delta State on Saturday, June 3, 2023, at Agbor, Delta State.
Essentially, for keen political watchers, there is a reason that qualifies Okowa's 'triumphant welcome' as both deserving and understandable.
Aside from his possession of a people-focused leadership scorecard, particularly in the areas of infrastructural provisions and a ray of socioeconomic accomplishments in the state, Okowa, as the Governor for the past eight years, sustainably demonstrated that in times of great uncertainty and public anxiety, any leader who combines simplistic policies with claims of divine guidance is more likely to escape difficult situations.
Predictably also, there is a particular group, a very vulnerable set in the state, that would have wished Okowa continued as the governor of the crude oil-rich Delta State. They are Deltans that Okowa had shown in the past eight years of his administration that when there is a visionary leader, the people prosper and flourish, and the community recovers.
The membership of this particular group is 20,107. Most importantly, they are widows in the state captured under the Delta State Widows Welfare Scheme and paid a monthly stipend of 10,000, in line with Okowa's Social Investment Programme.
In addition to the monthly payments, 535 of them that are very young and ready to work were, going by reports, trained in various skills/fields of endeavours and provided with starter packs.
For a better understanding of the piece, a widow, going by reports, is a woman who has lost her husband by death and has not remarried. Widows are invisible in society. They are scattered across the globe, owing to their condition and the enormous challenges, reproach and shame the majority of them are undergoing. For widows to secure expectations by keeping their hopes alive by way of feeding, providing accommodation and qualitative education for their children, they must assume the position of their dead husband, who happened to be the breadwinner.
While this piece sympathizes with the widows for the excruciating pains they pass through in our society, the above revelation, more than anything else, objectively explains why the Delta State Widows Welfare Scheme is not a political matter but a moral and socioeconomic issue that positively impacts humanity and therefore, cannot be discarded.
Thus, the question that is as important as the piece itself is; how will Governor Sheriff Oborevwori-led's administration sustain this laudable initiative?
For me, the answer to sustainability is embodied in a 2022 interview with Elder Isioma Okonta, Okowa's Senior Special Assistant on the Social Investment Programme and Coordinator of the Delta State Widows Welfare Scheme, granted to Ika Weekly Newspaper, a well-respected community tabloid based in Delta State.
Okonta, in that interview, gave a background as to how the state government decided on a life-changing scheme, widely known as 'Widows Alert' in 2018 to provide succour and wipe away their tears, remedy their despair and perplexity, and assuage their hunger, Okonta explained that the initiative of the governor focused on taking care of the poor and vulnerable widows in Delta State which cuts across the 25 local government areas.
Okonta said, "The communities are touched by this programme as it takes care of stipends of the widows monthly and also there is a third scheme attached to it. The widows can benefit from free healthcare. The premium of this healthcare is borne by the governor by way of the Delta State contributory healthcare. So, even if the widows have to undergo surgical operations, it is free of charge."
On how the state tracks those that are real widows, he explained that the names of these widows were drawn from the communities, and the state makes sure the community leaders are involved to help ascertain the veracity of the widows.
"To those that are saying they are widows, indeed and to those that are saying they are poor and vulnerable widows, the community leaders are there to ascertain those points," he stated.
Okonta stressed that the Governor brought in a consultant "to conduct an integrated service. They were saddled with the responsibility of coming up with an electronic database of widows across Delta State.
"So, today, they have rounded off their work, and we have over 50,000 widows in the Delta State widow's electronic database. So, we now have a compendium of widows that have been electronically generated. This database is used as veritable tools for the government to make decisions and plans concerning the widows."
On Okowa's style of supporting the project, he captures it this way, "There is a feedback mechanism that has been set up by him. The structure we have today in the widow's welfare scheme has been set up solely by Okowa. Apart from me being the State Coordinator, there are three supervisors; each supervisor is in charge of each senatorial district in every local government, there are two coordinators that are saddled with the responsibility of taking care of the affairs of these widows, and we have very little or no complaint coming from the widows.
"When you look at before 2018, the issue of widows in Delta State was not known by anybody. Widows are part of our society that nobody cares about. Their welfare was not taken care of by anybody. Then, Okowa changed the narrative. When he came in, he was able to make sure that the poorest of the poor among these widows had their issues brought to the front burner. Now, every year on June 23rd, we participate in International Widows Day. They have been recognized by the United Nations as a day to remember the issue of widows.
"The Governor is the first chief executive among the 36 states in the federation to observe this day. Okowa is the only governor in the Federal Republic of Nigeria that has a programme of this nature where widows are paid monthly, where the healthcare benefits of these widows are taken care of monthly.
"In other states, you might have the Chief Executive Officer take care of widows only in seasonal times, like Christmas and Easter or during electioneering periods. But Okowa made sure that the issue of widows was brought to the front burner. This Okowa programme for widows has come to stay."
On my part, as the author of this piece, I also think that the lesson Oborevwori must draw from the above account is that efforts to rescue the people, particularly the vulnerable, cannot be accomplished through ordinary vision but requires a leader who is reputed for being ahead of his time and looks to the future; one who does not only dream but has a true vision and follows the right development path-a leader who will lead his people to a better future.
The issues affecting these widows must not remain unaddressed.
Utomi Jerome-Mario is the Programme Coordinator (Media and Public Policy), the Social and Economic Justice Advocacy (SEJA). He can be reached via jeromeutomi@yahoo.com or 08032725374
Latest News on Business Post