Making Most of Sachet Model: Changing Banking, Insurance, Real Estate, Investment and Telecoms Landscape
By Timi Olubiyi, PhD
Sachets dominate the retail industry, particularly the Fast-Moving Consumer Goods (FMCG), in many parts of Africa but more significantly in Nigeria, where the population is high and there is a huge demand for consumer goods.
Therefore, sachet products or single-serve packs, as they are normally called in the FMCG industry, are dominating the retail landscape and they are products that can be consumed at once or ready for single usage.
In colloquial terms, the model is referred to "sachetisation" which is known to have kicked off in Nigeria in the '90s with the making of smaller sachets of drinking water (pure water) and Cowbell powdered milk by Promasidor.
Then, the idea was necessitated by innovation to penetrate the larger low- or no-income populace, however, the idea was later followed by intense and stiff competition.
Today, literature suggests that over 60 million units of pure water is consumed per day with loads of other sachet pack products in Nigeria.
The sachet trend has continued to expand due to shrinking income levels, wide-spread hardship, and rising poverty amongst the populace and these no doubt have caused the growing adoption of sachet packs in the country in recent times.
More so, for companies, the tough operating environment, decrepit infrastructure, porous borders, waning bulk consumption has further heightened the need for the sachet model adoption.
Both individuals and businesses are feeling the weight of the economic challenges and over time, the disposable income of consumers continues to wane. Besides, the novel coronavirus (COVID-19) pandemic, economic recession and the high inflation rate in recent times in the country have also continued to worsen the situation, majorly eroding the purchasing power of many individuals, households, and even companies.
The current economic situation has also made products and services more expensive nationwide. In fact, many manufacturing companies are witnessing reduced patronage because not everyone can afford the bulk purchase or regular packs, and consumers continue to look for cheaper alternatives.
So, "sachetisation" is a business strategy and an alternative to engaging customers continually in this trying time. The idea is to make products affordable to consumers, in particular, the majority that are daily income earners and that constitute the large chunk of the country's population.
Most companies have resolved to adopt the "sachetisation" model to give some of the poorest people in Nigeria access to everyday household essentials with ease and for continuous patronage.
In fact, companies continue to innovate and roll out sachet products to enable them to penetrate the larger low-income markets which are the worst-hit economically. Also, for the companies this time, it is a way to increase sales within the customers who cannot afford to buy in larger quantities.
History has it that "sachetisation" is not something that just began in Nigeria of Africa. The 'sachetised' products have long been part of the Indian culture, which is believed to have pioneered the bite-sizing of consumers' products and commodities some 70 years ago, beginning with tea, of course, in small paper pouches tucking precious leaves just enough to make tea for two.
Even though the sachet model saves wastage with portion control, it requires minimum packaging materials, less storage, low shipping, and transportation cost, and most importantly, it is pocket friendly to the end-users.
However, the painful truth and disclosure are that this trend is an indication of income inequality, unaffordability, the wide gap between the haves and have nots, high unemployment rate, dwindling economy, and high level of poverty in the country.
Supportably, the National Bureau of Statistics (NBS) in the "2019 Poverty and Inequality in Nigeria" report highlights that 40 per cent of the total population, or almost 83 million people, live below the country's poverty line of N137,430 ($381.75) per year.
This figure even appears underestimated in my opinion due to lack of data on the extremely huge informal sector of the country.
However, these sachet products give the poor in the country the access to everyday household essentials even though their disposable income continues to shrink in real terms.
From observation, hardly is there any market leading FMCG company in Nigeria that has not manufactured a single-serve pack (sachet packed product) just to capture the poor consumers.
To buttress the adoption of this model, the various operators in the open markets in the country, unknowingly practice the sachet model on perishables, vegetables, and foodstuffs freely; all due to economic reasons and the waning purchasing power of the consumers.
The regular essential consumables that are noticeable in sachet are milk, detergent, cooking oil, cereal, margarine, liquor, pepper mix (pepper, tomatoes and onions), toothpaste, sugar, tomato sauce, shampoo, cornflakes, seasoning/spices, biscuits, dishwashing liquid, shaving sticks, cereals, bleach, Lipton sachet with just two tea bags, diaper sachet with just two units, disinfectant and energy drink amongst others.
From sampled opinion, this sachet trend is on the increase in a bid for companies to continue to increase market share, increase market penetration, and remain competitive.
The important thing is that the trend is now becoming increasingly popular and even choice brands are not left out of the growing wave.
An example is the revered creamy liquor brand, Baileys, which has always packaged its products in special bottles of different sizes, has adopted "sachetisation" as well. This is to encourage quick sell and increase competitiveness in the consumer goods space, where affordability continues to be a big issue.
It is a common argument that consumer goods are needed by humans irrespective of social class to reasonably live and survive. But the common trend in Nigeria is that the low-income earners, also known as Bottom of the Pyramid (BOP), most time ends up paying more for consumer products than the rich who buy the regular packs and sometimes in huge quantities.
Simply put, the poor pay more than the rich for the same basic products in real terms in Nigeria.
For instance, the retail price of a 50g sachet of cereal is N100, 10 sachets cost N1000 (50g X 10 = 500g). However, the retail price of a 500g pack is N750.
Conspicuously, purchasing 500g sachets of cereal cost approximately 33% more. Even imagine, in some cases, an additional 50g to 100g comes as an extra giveaway on a 500g pack when purchased during promotion time at no cost. The reality is that poor Nigerians are under-served and over-charged with consumer goods while the rich spend even less.
Importantly, companies need to note that the population of the poor in the country continues to grow, indicating that those unwilling to flow with the sachet trend will be at risk of running out of business.
Considering the economic grieves in the country, the trend is beneficial as regards patronage, sales, and business continuity. No doubt, the sachet model is on the increase in the country and it is currently a winning strategy to sell what a large percentage of the population can afford.
All said, the points raised above are not to completely justify "sachetisation" as a business strategy but to also implore the government to look at measures to tackle multidimensional poverty- which includes food security, housing, health, education, and security which directly impact the wellbeing of the populace.
Therefore, government poverty reduction aspirations need to be heightened to mitigate the chronic hardship in the country and socio-economic plans need to be in place to lift more people out of extreme poverty and this should be a priority now.
The environmental implications particularly waste disposal is another huge matter that seems to require great attention because sachets add to the compounding problem of pollution in the country.
Therefore, key policies and measures to encourage proper waste management, and recycling in the country should also be considered to avoid huge environmental pollution.
In conclusion, context observation indicates "sachetisation" is now more like a necessity than an option in the country due to increased deprivation in myriad aspects of life.
The telecommunication and some real estate companies in the country are currently exploring the sachet model with their various smart (sachet) pack products with daily payment options.
Above all, it is not even out of place to mention that just like these companies and the FMCG, the financial sector- banking, insurance, and investment management companies and even the Cable TV operators can 'sachetised' to make services more accessible and affordable for the masses.
However, leveraging innovation and technology will be of great significance to achieve this. Good luck!
How may you obtain advice or further information on the article?
Dr Timi Olubiyi, an Entrepreneurship & Business Management expert with a PhD in Business Administration from Babcock University Nigeria. A prolific investment coach, seasoned scholar, Chartered Member of the Chartered Institute for Securities & Investment (CISI), and Securities & Exchange Commission (SEC) registered capital market operator. He can be reached on the Twitter handle @drtimiolubiyi and via email: drtimiolubiyi@gmail.com, for any questions, reactions, and comments.
Flexible Power Technologies Will Make Africa's Energy Leapfrogging a Reality
By Marc Thiriet
Africa's ability to leapfrog traditional power systems and adopt renewables on a massive scale is not a fantasy. In-depth studies from Wärtsilä have demonstrated that with the adequate support of flexible power technologies, ambitious renewable energy objectives in Africa are not only achievable, but they also represent the soundest and cheapest strategy for the successful electrification of the continent.
A
new power generation paradigm perfectly suited for Africa
There has been much discussion about Africa's ability to 'leapfrog' the way power systems have been built in the western world. For over a century, traditional power systems have been based on centralised power generation, with a limited number of large thermal power plants providing baseload electricity through a massive transmission network. This way of generating power is, however, coming to an end: the climate emergency is calling for a 180-degree paradigm shift in which renewables replace thermal power plants as the baseload source of energy.
This new power generation paradigm is, in many ways, a perfect fit for Africa. The continent enjoys some of the highest wind and solar energy resources on the planet, which means that the renewable energy plants built here boast some of the best productivity rates in the world. Almost anywhere in Africa, renewables are the cheapest power generation option available today by a significant margin.
Although relatively ambitious renewable energy targets have been set by most governments across the continent, there is still widespread scepticism that renewable energy, which is intermittent by nature, can provide a reliable source of baseload power. This scepticism is unjustified. With the appropriate deployment of grid balancing technologies like gas engine power plants or energy storage, huge amounts of renewable energy can be built into the system while at the same time ensuring a stable and reliable network. Energy experts at Wärtsilä, who have built 76 GW of power plant capacity in 180 countries around the world, certainly know a thing or two about that.
Building reliable power systems
Yes, renewables are intermittent, but it's a challenge that we have long known how to solve, providing the need for flexible power capacity is not underestimated.
As intermittent renewable energy becomes the new baseload, the system will have to cope with a large amount of variable power that can disrupt the grid. Flexible power must therefore be available to ramp up production at the same rate that wind or solar production fluctuates but also to match the fluctuating energy demand within the day. System imbalances can be, at times, huge, but the system will stay safe as long as renewable energy deployment is matched with corresponding levels of flexible power capacity.
Flexible engine power plants are the only technology designed to work hand-in-hand with renewables, as they can efficiently cope with multiple daily starts and stops. They also offer the significant advantage of being able to run on different fuels, from natural gas and heavy fuel oil today to locally produced hydrogen and biofuels tomorrow, as they become competitive and broadly available. Thanks to this muti-fuel capability, not only do engine power plants provide a great hedge against fuel supply risk, but they are also the ultimate "future-proof" technology for energy leapfrogging, as the gas engines can simply be converted to run on green fuels like hydrogen to reach 100% renewables. Engine power plants offer a solid, long-term foundation on which African countries can build modern and resilient clean power systems.
Energy leapfrogging requires a tailormade approach
Delivering on energy leapfrogging is going to be a complex, multi-decade process. Each country in Africa features its own unique mix of natural resources, geographical opportunities and constraints, and population density, alongside a myriad of other parameters. Each country will therefore require its own tailormade and optimal power system expansion plan to accomplish its leapfrogging.
What would such a plan look like in practice? Let's take Nigeria as an example. Using advanced energy system modelling techniques, Wärtsilä's analysts have designed a detailed roadmap showing how Nigeria could proceed to build a 100% renewable energy power system and meet its 2060 net-zero targets.
According to our models, by 2060, Nigeria's power capacity should consist of 1,200 GW of renewable energy and require a total of 283 GW of energy storage and 34 GW of flexible engine power plants for grid balancing purposes. On the other hand, inflexible sources of power like coal, oil or gas turbine power plants have now become the exception rather than the norm.
For this plan to succeed, Nigeria's domestic gas must still play a crucial transition role: It will be mobilised as an inexpensive bridging fuel for engine power plants in support of intermittent renewable energy generation until these plants can be converted to run purely on green hydrogen in the early 2040s. 
This is the soundest power system from both an environmental and economic standpoint. Our research indeed shows that investing in renewable energy and flexibility from gas engines and energy storage is the most cost-effective way for Nigeria to reduce energy costs, increase energy access and improve grid reliability. For the plan to succeed, however, the country will have to greatly improve its power transmission infrastructure, develop a strong and dependable policy framework, and attract significant investment.
The global shift to renewable energy provides Nigeria and Africa, as a whole, with a unique opportunity to leapfrog the carbon-based power systems that have been the norm in the West. Delivering this opportunity would represent a giant step forward in the country's development. But an adequate and carefully planned deployment of flexible power technologies to balance the intermittency of renewables is the sine qua non-condition for energy leapfrogging to succeed in Nigeria, as anywhere else on the continent.
Marc Thiriet is the Director for Africa at Wärtsilä Energy
Misunderstanding the Nigerian Understanding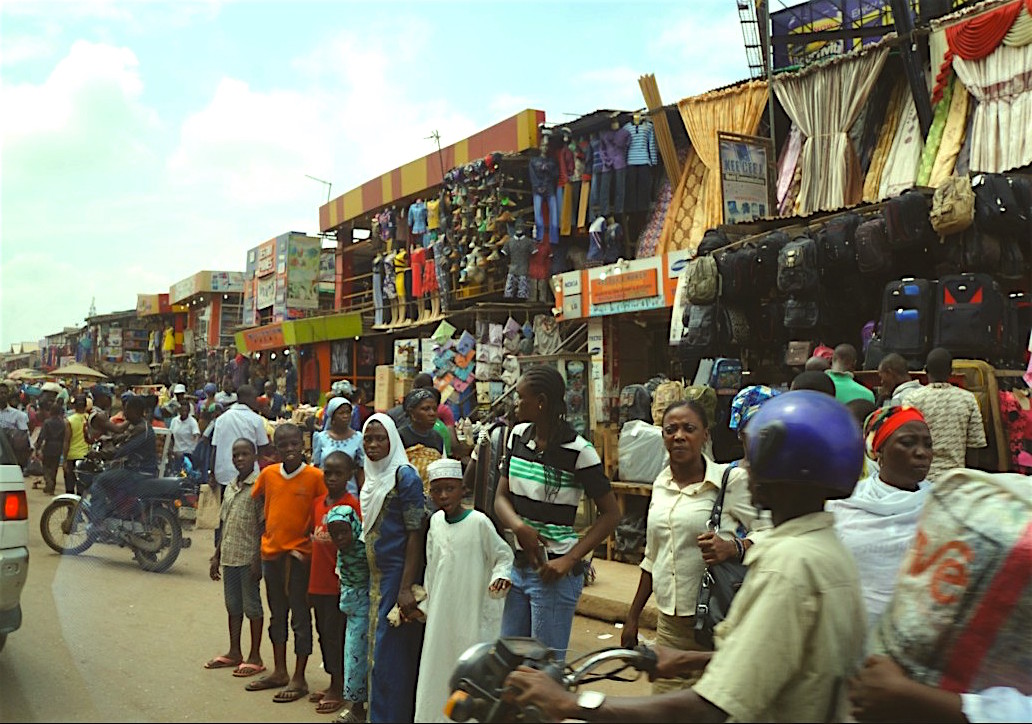 By Prince Charles Dickson PhD
"Misunderstanding the understanding" can refer to a situation where someone fails to comprehend or interpret a concept, idea, or situation correctly, despite believing that they have understood it. This can occur due to various reasons such as cognitive biases, lack of knowledge or experience, miscommunication, cultural differences, or preconceived notions.
For example, imagine a person from one culture trying to understand a complex concept or idea from another culture. Even if they have the best intentions and have studied the concept extensively, they may still misunderstand it due to differences in language, values, or beliefs. This can lead to misinterpretations and miscommunications that can create confusion and misunderstanding.
Another example could be in a professional setting where a manager provides instructions to an employee, but the employee may not fully understand the instructions due to different interpretations or assumptions. The employee may then carry out the task incorrectly, leading to errors and inefficiencies.
In order to avoid "misunderstanding the understanding," it is important to maintain open communication, clarify concepts and ideas, and be aware of potential biases or assumptions that may affect the interpretation of information. Additionally, seeking feedback and asking questions can help ensure that everyone is on the same page and that there is a shared understanding of the information at hand.
We cannot do the last paragraph above because elsewhere the police say freeze when they want to arrest you, but in Nigeria, we say 'hold it'. The people that say hold it is the same people that, by the time you are reading this, would have settled whether Vivor of Lagos is Igbo or Yoruba. They are the same group of people that will remind you that Murtala Muhammed was from Edo or one-time Vice President Sambo is from Agenebode.
If you understand the misunderstanding, one time, an Eboni man was told that he could not be governor in Enugu, the same way Bianca Ojukwu was once told by the family of Ojukwu she could not be a senator in Anambra state.
We are a people that are no different from our politicians, who are dealers rather than leaders, so it is difficult to understand the difference because we are consciously misunderstanding, no Minister's kid is looking for a job, and no governor's brother is jobless. No local government chairman has an issue with getting his sister a job.
The political class don't know that there's no electricity, because Rimi road, Adeoye crescent, and Mbakwe close all have houses powered by big generators.
While we battle our misunderstanding, the fact is that we don't understand the pain of a family whose substantial monthly income goes to purchasing cooking oil (kerosene) or gas.
We believe that the earth is chasing us, so where did we put our feet while running? I was once told that the fowl on a journey inside the basket does not know where it will end.
You need to understand the misunderstanding that the Nigerian dream is that you steal much and even more because if you are caught, you need money to settle all the steps of the staircase, police, lawyers, and more. At the court, you seek a restraining order and restrain anybody from arresting or investigating you. You pay a handful to protest that you're being persecuted because of your faith or creed…do you understand, or are you being misunderstood?
Stealing government money is no big deal; it's a dream, after all, we have erroneously insisted it is everybody's money. If you do not want to steal, your people will mock you, in fact, as you aspire, the past records of looting by your predecessor are packaged in phrases such as 'see the house he built for his mother', 'how he buried his father', and 'he managed to build us a small clinic too', 'it is our turn', 'you must put our people in position', and these are misunderstandings that must be understood.
The Nigerian dream is to have your cough treated in Germany, your kids' school in heaven knows where, and get all sorts of awards and titles, from the Baba Adini of Adiniland to an honorary degree from a one-storey building college in Maputo, that is after being knighted by one of the numerous churches, countless lesser and higher hajj, and it is all 'you either understand or you misunderstand'.
The United Kingdom has a Hindu prime minister of Indian descent and a Muslim mayor of London of Pakistani descent. Jeremy Hunt, who is currently Chancellor of the Exchequer, when was foreign secretary, referred to his Chinese wife as Japanese during a visit to Beijing to discuss post-Brexit trade deals between the UK and China. We do not understand that true diversity is about disrupting the status quo, not enforcing it with zeal. In Nigeria, it is a different story.
How do we understand the misunderstanding in Lagos, the Igbo and Yoruba drama, as in the real deal is our dichotomy is not a subject within the shores of this nation that one talks about without understanding; it evokes a lot of passion from the heated arguments which it generates, everyone holding dear to their values, and idiosyncrasies. A lot has been written on old perspectives, likewise, new viewpoints; after the elections, we go back into the cocoon, and the differences remain and are not tackled.
In our misunderstanding, we think of easterners, westerners, northerners, and middle belters, all depending on the turn of events. In our sensationalism, we have, in every sense, approached most problems sectionally, thereby creating all kinds of unnecessary petty-cultural-ethnic-religious-paranoia and bourgeois mentality in dealing with our national issues.
There is an ideology of hatred, one that props up again and again, Lagos in the West, Anambra in the East, North vs South, Muslims vs Christians. This is a factor that reactionary elements within the system use in battling the progressives. The misunderstanding in the understanding, which really borrows a lot from bourgeois theories, which essentially is directed at confusing our intellect, like we try to argue within the parameters of "anti-class theory", "theory of development", "take off theory",, "theory of cooperation", "theory of external push", "end of ideology theory", "convergence theory", "the theory of the periphery in the periphery".
Wonderful sociological concepts that do very little to help us shift in the way of progress because only a few theories work for us…" the theory of corruption", "the theory of bad governance", "chop I chop theory", and "killing for god theory", "WIKE", "Obi, and Elu Pee theory", "Balablu theory" and now the "BVAS theory". Do you understand, or you misunderstood me?
Interestingly and constructively, when we fulfil the Nigerian dream-like stealing, we have no religion, no tribe, and no fights; all is good so long it ends well, we only fight when one attempts to out steal the other. It is the misunderstanding that we do not understand, and we never will until the ordinary Nigerian becomes the focal point, it will almost never work. The dream for a better, strong and virile nation lies in our hands. Sadly, we refuse to understand it and choose to misunderstand the difference, we continue in our wild goose chase till when—only time will tell.
Democracy, Economy: How to Understand Intertribal Conflicts in Africa
By Nneka Okumazie
It is often puzzling to watch two weak people engage in a fight of mostly rare necessity. There are often reasons. Different sides deploy different tools, but they contend over what should possibly be avoided. They most certainly become weaker subsequently.
For some, the objective is that when something else is added, they become stronger. However, conquest alone does not guarantee a change in strength, so weakness remains, even when they don't think so.
In Africa, there have been intertribal conflicts for decades across different locations, but there is hardly any conflict between the peoples of Africa that is about the future. There is always something immediate or some form of possession as the purpose, but it is never about the future.
Tribe, race or ethnicity is not what is important for a people that desire true progress. The origin may be a useful community but that origin, religion or whatever else weak people take pride in as the first thing leaves them below progress, at a time of excellent progress from other places around the world.
For all the resources that countries in Africa list, what is absolutely irreplaceable or which ones do the existence of the world depend on, that are excluded from there? How did they also find out that these are resources, or have they always been needed?
There are tribes, places and resources in Africa that are not as exciting as some new technology in the world, because of the promise, yet the people fight and lengthen hate.
The governments in Africa are powerful because the people are mostly beneath their government. Many structures of power in Africa in modern times are mostly from other places. The people within have been unable to drive alternative structures that would be powerful enough to earn the respect or boundaries of government.
Governments in Africa are as powerful as their people are weak. Protest, election, advocacy, politics, tribe, religion, complaint, press, education, business, law, criticism, and whatever else are unable to match the crazy behaviour of their governments. There are tools that governments in Africa cannot live without at present that did not come from Africa. African governments are not more powerful than those external tools, yet their people seek change from weakness.
There are tribes in Africa in power more than others, but it is of no use to the development of their people. There are tribes that are considerably wealthier than others but worthless to their people. There are others with good locations and education but are useless to their people.
The interest of someone in some place trying to have a nice time can hardly be advanced as a group. The determination to make the future different from the past does not exist in the people. The shame they should have as a people for where they are, to organize with superior methods to emerge into an advantage is not there. Tribes in Africa want to stay weak, so their fights are never about the future.
[Judges 20:16, Among all these people, there were seven hundred chosen men lefthanded; every one could sling stones at a hair breadth, and not miss.]
Latest News on Business Post