Nano, Micro, and Small Businesses: Path to Growth with Government Services And Contracts
By Timi Olubiyi, PhD
In today's turbulent business environment, predominantly with the economic recession, inflation, and the disruptive novel coronavirus (COVID-19) pandemic, strategy becomes the main source of competitive advantage for businesses and organisations.
However, for a strategy to be meaningful, a business must have a reliable and working business and organisational structure.
The fundamental problem that occurs in most businesses particularly the nano, micro, and small-sized enterprises in the country is that they operate informally and how to establish a successful and profitable enterprise in a way to satisfy the common and personal interest is complicated.
I am delighted to correctly inform you that this issue revolves around sound business structure planning. Hence, when a business and its activities are divided, organised, coordinated, and controlled without duplications and are hassle-free, it is said to be structured.
An organisational structure can be seen as ways in which responsibilities and power are allocated and work procedures are carried out in a business by operators and workers.
From context observation small businesses in Nigeria are rarely structured, usually, they have a small working group and face-to-face communication is frequent, this generally undermines formality, business growth, and productivity.
A point to note is that this informal arrangement is prevalent in the country and is a worrisome culture amongst start-ups and small businesses.
Thus, this piece is to share the importance of business formalisation and the need to have organisational procedures, established rules, and responsibilities assigned, regardless of the business size, employee size, revenue generation, or the range of the business function.
Having a business incorporated or registered at the Corporate Affairs Commission (CAC) and setting up a business account in a commercial bank are only the starting points of formalisation of business, structure involves a whole lot more.
The idea of structure in a business is for efficiency and effectiveness because it affects the safety of assets, fundraising, taxation, customer experience, governance, and engagements.
The smooth continuation of any business upon ownership change or succession and the financial information of the business is also affected by the structure in the business. Business requires structure chiefly for continuity, growth, and profitability.
In my view, the efficiency of a business can be measured by how well the business is structured. Therefore, for a business either large, small, or nano to fulfil its purpose and have a mechanism constructed to achieve the purpose, a functional structure has to be in place in the business.
More importantly, functional structure affects business operations in two ways. First, it provides the foundation on which standard operating procedures and routines rest.
Second, it determines which individuals get to participate in which decision – making processes, and thus to what extent their views shape the business operations.
To substantiate the perennial issue of informality and lack of structure among businesses, a survey was conducted on MSMEs in Lagos State, the commercial nerve centre of the country – (The computer village Ikeja, Alaba International Market, and within some market associations (Auto Spare Parts and Machinery Dealers-ASPAMDA and Balogun Business Association) to get more insights.
The survey revealed that a large percentage of close to 97.4 per cent of the respondents who are business owners and SME operators have organic structure (no accountant, no operating software, no technology usage, no rules, and procedures) in their businesses.
With the survey, a high number of poorly run businesses with little or no structure were identified and this is a huge challenge to business continuity.
Some of the issues they face as a result of this informality include high employee turnover, and hiring problems, low productivity, high number of low skilled staff, lack of bookkeeping, and in most cases no accounting or customer/sales data.
However, such data could be used to gain insights into sales, profitability, patronage, and for strategy, implementation to stay ahead of the competition.
More so with such data sets (business and customers) if available, it can help to identify areas of weakness and strength of the business and also ensure no part of the business operation or customer experience is overlooked.
With good structure, businesses can provide exceptional customer service experience and audited financial statements useful for government procurements, services and public contract qualifications.
For a business to have a good structure, these components; the board, the management, business goals, vision, operations, governance, accounting, bookkeeping, human resources, and technology usage have to be defined. Because they have a significant effect on the way the organisation performs its activities and if one component does not fit, the performance of the whole business will be hindered.
For instance, improper accounting systems and bookkeeping can result in financial disaster for a small business or even cause a business failure.
In addition, governance structures and leadership is equally important because it is the frameworks that can help businesses achieve long-term success for all their stakeholders.
Significantly, to improve the structure and efficiency of a business the most central formalisation tool available is the technology and the organizational chart.
We live in an age of high technology development in various sectors and industries, this increasingly improves the adoption of automation for businesses and is, therefore, a more logical way to support business structure. Business structure with technology will reduce operational cost; provides standardized procedure, accountability, and clear reporting among others.
For several reasons, large firms may have a comparative advantage over small businesses however mainly on business and organizational structure.
Nano, micro, and small businesses are poorly structured all across the country, therefore formality and adequate structure are advised for business sustainability and growth. It is also apparent that SME operators need to adopt good governance, prepare a financial statement as at when due, and keep proper records.
It will help such small businesses take other opportunities such as taking part in government services, procurements, Public-Private Partnership (PPP) and contract exercises.
Recall, the government is the biggest procurer of goods and services, operating in the public sector space should be a target, however, it requires adequate formality and structure. If this part of your business is sorted it will be easy to identify and qualify for opportunities within the government and public space. This can provide a leverage considering the current economic realities.
Other opportunities include raising funds in the capital market, attracting foreign direct investment, seeking a loan from the bank, and so on.
Raising long-term funds with low cost through the stock exchange should not be a daunting task for small businesses if a structure and good governance are in place.
In conclusion, to stem the tides of the effect of this current reality and harsh economic climate, businesses need to innovate from an organic structure to a functional structure and divide the organisation into units, based on their function.
When a business environment changes, the organisational strategy needs to change, structure, roles, objectives, and functions should realign with the new realities.
The big question is, has your business acted? If you have a structure, have you done a performance review or done a technology upgrade? If it becomes increasingly difficult to re-engineer or structure your business where necessary, the engagement of knowledgeable professionals can make a substantial impact on your business operations and for strategy advice. Good luck!
How may you obtain advice or further information on the article?
Dr Timi Olubiyi is an Entrepreneurship & Business Management expert with a PhD in Business Administration from Babcock University Nigeria. He is also a prolific investment coach, seasoned scholar, Chartered Member of the Chartered Institute for Securities & Investment (CISI), and Securities and Exchange Commission (SEC) registered capital market operator. He can be reached on the Twitter handle @drtimiolubiyi and via email: drtimiolubiyi@gmail.com, for any questions, reactions, and comments.
Improving Business Growth With Data Analytics: Why it's a Priority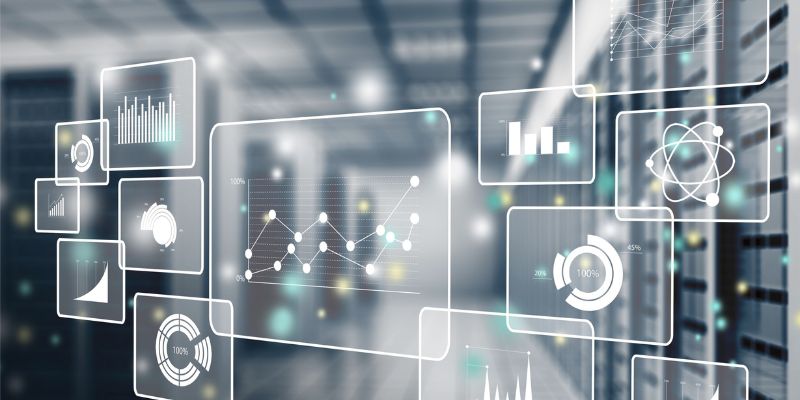 By Kehinde Ogundare
Running a business in Nigeria can be an arduous task. Business owners face fierce competition as they strive to secure market share, acquire new customers, and enhance their productivity and profitability.
The business environment is getting more competitive. According to World Bank data, 97,988 new businesses were registered in Nigeria in 2020 (the last year for which numbers are available). The country's rapidly accelerating tech sector provides further evidence of that increased competitiveness.
A report from McKinsey found that the number of startups in Nigeria and other African companies grew threefold between 2020 and 2021.
The growth of a business, whether it offers a product or service, is closely linked to its customer base. In order to remain competitive and retain these customers, it is crucial to use data-driven insights to inform business decisions and facilitate a successful customer experience.
Understanding data analytics
In the simplest terms, data analytics is about making sense of all the data that a business gathers and using it to help the business improve its decision-making or to gain insights into a particular subject or problem.
It enables entrepreneurs to make profitable decisions, drive innovation, anticipate market trends, and manage budgets. However, a report by KPMG that analyzed the usage of data and analytics in Nigeria's business environment reveals that 56% of organizations in Nigeria base their decision-making on intuition rather than data. This shows that businesses are yet to grasp the true potential that data can bring to decision-making.
Another report highlights that, on average, organizations plan to spend at least N50 million annually to develop data and analytics capabilities, indicating the potential for businesses seeking to integrate these practices. However, just 16% of organizations have a defined role for their Chief Data Officer, and many merge data analytics responsibilities with the Chief Financial Officer (CFO), highlighting a talent gap.
Finding the right solution
A strong BI platform can gather data from across different software used by different departments, such as sales, marketing, finance, and inventory, to help the user make sense of the data through simple-to-understand charts, graphs, and other visual tools. This, in turn, facilitates strategic decision-making.
Zoho, for example, provides a robust BI solution that comes with self-service data preparation and augmented analytics. It has strong AI/ML capabilities, enabling users to use natural language commands such as "show me our revenue growth last quarter" to get charts showing just that. Zoho Analytics can also be embedded in any third-party software, so users do not have to log into a new app just to view reports.
In today's world, where there is high competition for customer attention among businesses along with organizational operations driven by technology, data analytics enables a business to optimize performance and make data-driven decisions. Having real-time insights into how their business is performing and the current market trends can help business owners adapt to the fast-changing landscape and stay relevant.
Kehinde Ogundare is the Country Manager for Zoho Nigeria
6 Ways Google is Working With AI in Africa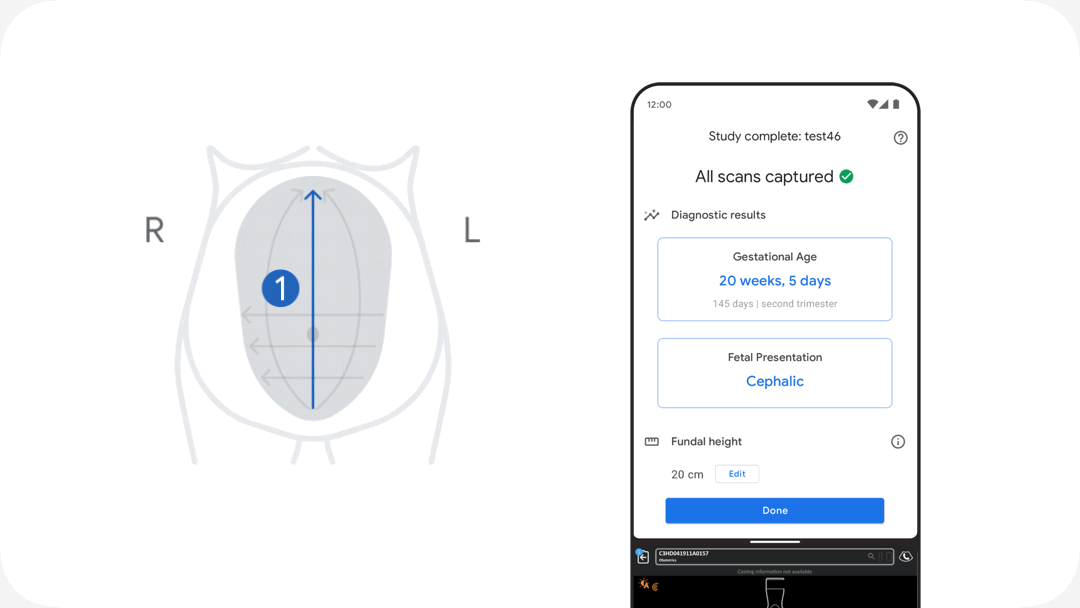 Lounging on Labadi Beach, browsing the shops on Osu's Oxford Street, ending the day with a meal in a local chop bar: This is Accra, Ghana's bustling capital city. It's also where, in 2018, we opened our first AI research centre in Africa.
The centre houses research labs that explore how we can use AI to help solve pressing problems affecting millions of people both locally and globally, like mapping buildings in remote locations to provide better electricity. Our local researchers collaborate with research teams across the globe to work on AI-based tools to create change for communities worldwide, including in various countries across Africa.
Here are six AI projects we're working on in our Accra research centre and beyond and how we're hoping they'll make a difference.
Mapping buildings
Even with satellite imagery, it can be difficult to map buildings in remote locations. When these buildings go unmapped, it can make things like planning infrastructure difficult. Our Open Buildings dataset project, launched by a team in the Accra research centre, combines AI with satellite imagery to pinpoint the location of buildings. That helps governments and nonprofit organizations understand the needs of residents and offer assistance. In Uganda, for example, the nonprofit Sunbird AI is using the dataset and working with the Ministry of Energy in Lamwo district to study villages' electrification needs and plan potential solutions, such as prioritizing electricity in important areas like commercial centres. And we're continuing to expand our Open Buildings dataset to see how it can help communities in more areas. In addition to various countries in Africa, the dataset now covers 16 countries in Southeast Asia, including Bangladesh and Thailand.
Forecasting floods
The United Nations has reported that half of the world's least-developed countries lack adequate early warning systems for disasters, including floods. In West and Central Africa specifically, where flooding can be severe, early warning systems could enable better preparation and potential evacuation. Lifesaving technology, like our Flood Forecasting Initiative, can help residents stay safe and give governments time to prepare. We're using AI models to predict when and where riverine floods will occur in 80 countries worldwide, including 23 in Africa. Our Flood Hub platform displays the forecasts up to seven days in advance, with detailed inundation maps — showing different water levels predicted in different areas — so people know what to expect where they live.
Predicting locusts
Locust infestations can have a devastating effect on food crops. Through collaborations with AI-product-focused company InstaDeep and the Food and Agriculture Organization (FAO) of the United Nations, our team at the Google AI Center in Ghana is helping to better detect locust outbreaks and enable farmers to implement control measures. The AI Center team is working on building a model that forecasts locust breeding grounds using historical data from the FAO and environmental variables like rainfall and temperature.
Improving maternal health outcomes with ultrasound
Ultrasounds can be crucial for identifying potential complications during pregnancy. In recent years, sensor technology has evolved to make ultrasound devices significantly more portable and affordable. Globally, we have been working on building AI models that can read ultrasound images and provide important information to healthcare workers. In Kenya, for instance, we are partnering with Jacaranda Health to help improve our ultrasound AI technology, with a focus on using handheld ultrasound devices that don't need to be attached to larger machines. This can help people who aren't trained to operate traditional ultrasound machines to acquire and interpret ultrasound images and triage high-risk patients simply by sweeping the handheld probe across the mother's belly.
Helping people with non-standard speech make their voices heard
We built Project Relate, an Android app that uses AI research, to help people with non-standard speech communicate more easily. After recording 500 phrases, users receive a personalized speech recognition model. Now available for user testing in Ghana, it can transcribe speech into the text; use a synthesized voice to repeat what the speaker has said; and engage Google Assistant to complete tasks, such as asking for directions, playing a song or turning on the lights.
Teaching reading to children worldwide
Due in part to the effects of COVID-19, it's estimated that about two-thirds of 10-year-olds globally are unable to read and understand a simple story. Read Along, Google's AI-based reading tutor app and website is helping to increase child literacy. Diya, the in-app reading buddy, listens to the speaker reading aloud, offering support when they struggle and rewarding them when they do well.
Over the past three years, more than 30 million kids have read more than 120 million stories on Read Along. That progress helps the children, but it also affects their families. For example, one of our Lagos users, William, began using the app when he was 10 years old. He went from being able to read for three minutes at a stretch to reading for 90 minutes at a time. "I am more confident about William's future because he can read well," said William's mom, Martha, "Not just reading well — he now loves to read."
May 27, Child Rights, Social Media and Child Development
By Jerome-Mario Chijioke Utomi
Every May 27, the global community celebrates one of its 'annual rituals' tagged Children's Day, aimed at promoting mutual exchange and understanding among children and secondly to initiating action to promote the ideals of the United Nations Charter and the welfare of the world's children.
Historically, the event has been celebrated since 1950; it is celebrated on June 1 in most Communist and post-Communist countries. World Children's Day is celebrated on the 20th of November to commemorate the Declaration of the Rights of the Child by the UN General Assembly on 20 November 1959. In some countries, it is Children's Week and not Children's Day.
While it defines a child as any person under the age of 18, the United Nations Children's Fund (UNICEF), an agency of the United Nations responsible for providing humanitarian and developmental aid to children worldwide, in one of its Convention on the Rights of the Child, outlined specific rights for children, including the right to survival, a name, family life, private life, dignity, recreation, cultural activities, health services, and education.
To further explain these provisions, the world governing body added that all children have all these rights, no matter who they are, where they live, what language they speak, what their religion is, what they think, what they look like, if they are boy or girl, if they have a disability, if they are rich or poor, and no matter who their parents or families are or what their parents or families believe or do. No child should be treated unfairly for any reason.
UNICEF insisted that when adults make decisions, they should think about how their decisions will affect children. All adults should do what is best for children. Governments should ensure children are protected and looked after by their parents or other people when needed. Governments, the Covenant added, must do all they can to make sure that every child in their countries can enjoy all the rights.
Even as it argued that the government of every nation should let families and communities guide their children so that, as they grow up, they learn to use their rights in the best way, UNICEF submitted that every child has the right to be alive and Governments must therefore make sure that children survive and develop in the best possible way.
For me, UNICEF's position is well understood and appreciated, particularly when one remembers that children are not only innocent but the most treasured possessions on earth that are loved by one and all and as grown-ups, we have the job of nurturing our kids to be strong and independent. And as parents and caregivers, we are doing the most important job here. We all have a role to play in treasuring our children. No one needs to do the big job of being a parent by themselves. Friends and family is the best people to lend a helping hand.
The above fact notwithstanding, another area of concern that is as important as the celebration itself is parents' inability to regulate the activities of their children on social media and the government's payment of reluctant respect to quality education to these children.
To shed more light on the above, there was a veiled agreement among participants in a focused group discussion held recently in lagos, Nigeria, that what users make out of social media depends largely on their ability to perform, and engage their minds on tasks such as learning, reasoning, understanding and other activities known for its far reaching positive impacts.
But in the present circumstance in Nigeria, the vast majority of parents have at different times and places, in their concern for values such as Work, success, prestige, and money, advocated that social media, like a free press, is an organic necessity in a society and if children are precluded from using social media to ventilate their sentiment on a matter which may involve the most serious and alarming consequences that can invite the consideration of mankind; their freedom of speech may be taken away, and dumb and silent they may be led, like sheep to the slaughter.
Undoubtedly, looking at the crowd of Nigerian children that fraternize with social media with ' 'exiting progress'', recorded in this direction, and instincts coming from the larger society, it is evident that social media has great power to educate, create new ideas and promote human relations. But just as an unchained torrent of water submerges the whole countryside and devastates crops, even so, uncontrolled use of social media serves but to destroy.
This is the reality confronting our nation.
If this line of reasoning is correct, it will necessitate the posers as to; how many of the children/youths in Nigeria would stand the test? Who will stop those that cannot apply the virtue of moderation in their use of social media? And who should be the judge? Or must we as a nation allow the useful and the useless, like good and evil go on together, allowing our nation to reap whatever fruit that comes?
Again, aside from the fact that many who originally supported children's unhindered access to social media have recently realised that such judgment was plagued with moral and ethical issues, there are questions of what the parents and government are doing to regulate access from within. Why have Nigerian children for the moment lost all fear of punishment and yielded obedience to the power of social media?
The solution to these problems, urgent as they are, must be constructive and rational.
First, parents must not fail to remember that the formation of a child is a delicate one. In fact, experts have described adolescence as a period of the storm, a stage in the child's developmental growth that drives the youths to explore and express their psychosexual selves to possibly know more about the world around them. Once the point is missed, such ignorance and mistake by the parents cause the child an opening that many a time is voluntarily but wrongly filled by the social media posing as a friend.
In the opinion of this piece, what children desire most from their parents are love, solidarity, peace, faith and not unhindered or uncensored access to social media.
Beyond the above concern lies the question of how the government contributes to children's social media abuse.
Certainly, the not-too-impressive educational system characterized by incessant industrial action, on the one hand, and the quality of materials youths are exposed to by teachers in the name of education should be a source of worry to all.
After all, it's established that one can be extremely educated and, at the same time, be ill-informed or misinformed.
For example, between the '1930s and 1940s, many members of the Nazi party in Germany were extremely well educated but their knowledge of literature, mathematics, philosophy, and others simply empowered them to be effective Nazis. As no matter how educated they were, no matter how well they cultivated their intellect; they were still trapped in a web of totalitarian propaganda that mobilized for evil purposes'
From the foregoing, it is important to underscore that the menace posed by the activities of our youths was created by the youth, accelerated by parents and the government.
An effort, therefore, must be made by all to end its existence and erase the guilt.
Catalysing the process will require parents to become more religious in monitoring the activities of their wards.
Similarly, it will be rewarding in social and economic terms if the government pays more attention to the nation's educational sector as a way of getting these youths gainfully engaged-this; this no doubt holds the possibility of ending the fake news scourge on our political geography.
Nigerian children/youths, on their part, must develop the Spartan discipline to reorganize and go for activities with high moral values.
Utomi is the Program Coordinator (Media and Policy) at Social and Economic Justice Advocacy (SEJA), Lagos. He can be reached via jeromeutomi@yahoo.com or 08032725374
Latest News on Business Post