Retirement Savings Accounts and Wills: The Meeting Point
By Gbolahan Oluyemi
Due to the increasing problems pertaining to pension payment, the National Assembly enacted the Pension Reform Act 2004 during the Chief Olusegun Obasanjo Administration. However, the legislation did not effectively achieve the objectives after 10 years of operation. 
Consequently, the National Assembly passed the Pension Reform Act 2014 which was signed into law by the former President – Dr Goodluck Jonathan in July 2014.
The Pension Reforms Act 2014 repealed the Pension Reform Act 2004. While the objectives of the 2004 and 2014 Pension Reform Acts are the same, the 2014 Act seeks to achieve the smooth operations of the contributory pension scheme.
The 2014 Act, which is the extant law, mandates all employees covered by the scheme to create a Retirement Savings Account (RSA). The RSA is funded by a monthly contribution of 8% of an employee's emoluments by the employee and a monthly contribution of 10% of an employee's emoluments by the employer. However, Section 4 (3) of the Act permits an employee to make an additional voluntary contribution to the RSA.
Given the previous problems surrounding access to pension funds, the law provides the mode for accessing contributed pension funds. Generally, the contributed fund is accessible upon retirement or attainment of 50 years of age in the manner stated in Section 7 of the Pension Reform Act.
Persons unemployed for a period of not less than four months are allowed by Section 15(5) of the Pension Reform Act to access 25% of the funds in their retirement savings account.
By Section 10 of the Pension Reforms Act, the retirement savings funds are tax exempted. The exemption makes voluntary contributions by employees a viable estate planning tool for tax mitigation.
Indisputably, the introduction of the contributory pension scheme has brought sanity to the pension payment system and relief to pensioners.
However, there is a meeting point between accessing the RSA funds and Will writing. This is evident in Section 8 (2) of the Pension Reforms Act which states the requirement for accessing the pension of a deceased person.
Where employees or retirees dies, the law requires a valid Will admitted to Probate or Letters of Administration issued by a High Court.
Upon receipt of either of a Will admitted to Probate or Letters of Administration, the Pension Fund Administrator obtains the approval of the Pension Commission. Then, the Pension Fund Administrator releases the funds in the Retirement Savings Account to the beneficiaries in the Will or the Administrators appointed by the court.
While there are two options, the option of a Will is preferable considering the realities surrounding intestacy (i.e. dying without a Will).
A letter of administration is the legal authority granted by the Probate Division of the High Court of a State to a person called the Administrator/Administratrix to administer the estate or property of a person who died without leaving a Will. The process of getting this document is time-consuming and bureaucratic. I ordinarily do not advise people to allow their loved ones to fall into this category for the following reasons:
    Letters of Administration are issued to persons who apply in line with the Administration of Estates Law of the state. Most times, the grant does not reflect the deceased's wishes on the administration of the estate.
    The Administrators share the estate by the personal law binding the deceased and not in line with the deceased's wishes or the peculiar needs of his dependents. Due to ineffective monitoring, some Administrators emerge as emperors, thereby administering the estate to their benefit or as they please.
    In a polygamous setting or a complex situation, the situation can get messy as such that some dependents may be frustrated out of the inheritance and denied benefiting from their deceased benefactor's hard-earned assets.
    Given the inadequate data management system, the procedure may be open to fraud or misrepresentation of facts in obtaining the Letters of Administration.
    Since the deceased did not expressly dictate his/her wishes, socio-cultural limitations may be imported into the estate administration, thereby depriving some culturally disadvantaged beneficiaries such as children outside wedlock, girl-child etc.
    In complex situations, beneficiaries may have to resort to litigation to get what is due to them from the Administrators.
    Dying without a Will is synonymous with living without a plan.
However, when someone dies leaving a valid Will, the person is said to have died testate. His assets, including the funds in his retirement savings account, are distributed as stated in his Will. Another benefit of leaving a valid Will is that it resolves inheritance issues in complex and polygamous situations.
A Will allows you to decide who will manage your asset. Additionally, a Will can be used to announce lifetime secrets, appoint a guardian for underage children, pass on family values, protect culturally disadvantaged beneficiaries and avoid litigation over one's assets.
Except where the validity of a Will is contested, the process of obtaining Probate is less complicated compared to the process of obtaining Letters of Administration.
In practice, after you write a Will, a sealed copy is usually lodged at the Probate Registry of the High Court of the State for records. Upon the death, the Will is unsealed and read to the family of the deceased. This process guarantees that the testator's wishes are not altered.
Most times, people don't write their Wills because they believe that a Will is a document to be made in anticipation of death.  This reasoning is myopic because no one knows when his/her last day.
It is safer to plan for the far future than to run into the future unplanned.  I usually advise that anyone with dependents (i.e. children, spouse) and assets (i.e. Retirement Savings Account, Land, Bank Accounts etc.) should have a valid Will.
Writing a Will is not only ideal, it saves your family and guarantees that your hard-earned assets do not fall into wrong hands or are subject to waste.
I am available to provide more information and answer your questions on your retirement savings account, Wills and estate planning. Please feel free to ask me questions via g-oluyemi@leadway.com or omogbolahanoluyemi@gmail.com.
Important Factors to Consider while Building a Business Intelligence Programme for Your Organisation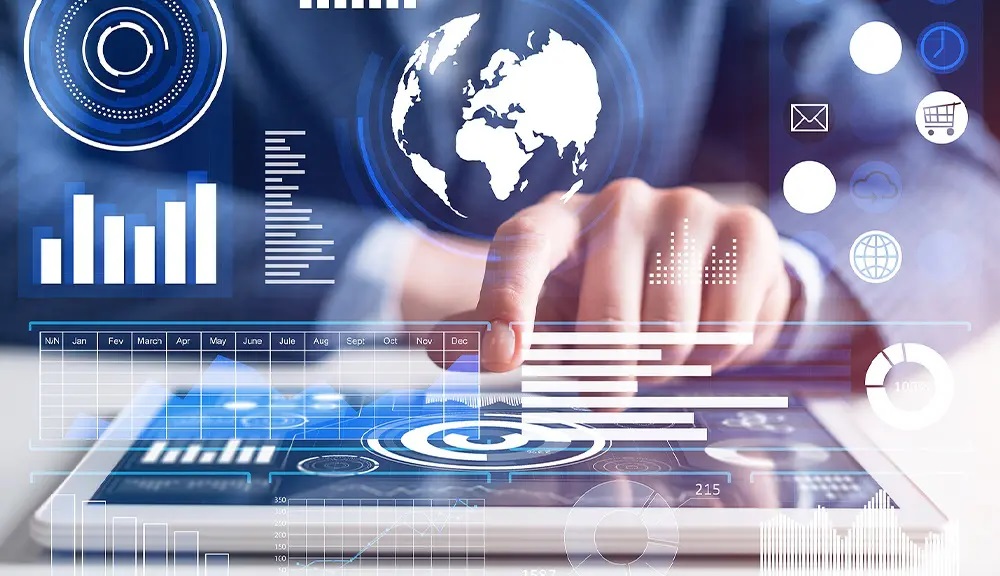 By Hyther Nizam
With digital transformation picking up faster than ever before in the business landscape, most organisations today employ a mix of business tools to run their operations across sales, marketing, finance, HR, etc.
More often than not, all of these tools include a reporting module that displays department-specific data records and statements. However, stand-alone data like sales figures, lead numbers, email open rates, and the like, can only tell you so much about customer behaviour.
As businesses continue to go digital and become increasingly data-driven, it's imperative for them to include a holistic business intelligence (BI) programme in their technology strategy.
A comprehensive BI programme helps combine various data points from multiple sources, perform cross-functional analysis, and bring out intuitive insights like inspirations behind seasonal customer trends, reasons for supply-chain gaps, sales funnel pain points gathered from customer feedback, productivity drops due to employee attrition, future trend predictions, and whatnot. Powerful information like this can enable organisations to adopt a culture of smart, evidence-based decision-making and gain a true competitive edge.
Getting started with a business analytics and intelligence program
Provided that your organisation has the necessary funding and resources to implement a central BI programme, the first natural step is to identify the key business metrics you want to compute and track.
As pointed out here, once you have identified the goals, the next step is defining a data strategy. You need to go about defining your data strategy for key focus areas and then identify and align its data sources with that strategy. From there, it should be relatively simple for the organisation to build a data pipeline and prepare the data for analysis.
Building a robust, unified data pipeline from disparate sources
Prepping the data pipeline is one of the biggest challenges organisations face while implementing their BI programme. Using a mixed toolset offered by different vendors translates to disparate data sets that need to first be integrated, blended, and unified to enable a(n) smoother as well as accurate analysis procedure. In fact, it's been noted that 80% of analysis time is spent on data preparation as poor quality data often results in untrustworthy business insights.
This is where BI tools that include data preparation provisions come in handy. Be it a custom-built BI program or a bespoke tool, it's important that your option incorporates data-prepping and blending capabilities, i.e., the ability to connect to different sources (legacy or cloud app) and port data in different formats, clean and remove duplicates, blend the data into a single data warehouse, and improve the overall data quality. This helps ensure robust, error-free data pipelines, in turn assuring reliable business intel.
Updating your privacy practices and official policy
With a BI programme, your obligation as a company to protect customer data becomes greater. Some privacy practices to keep in mind include, (1) masking critical user data, i.e., removing personally identifiable information from all data sets using anonymization methods, before feeding them into the BI data pipeline, (2) collecting explicit consent from the data subjects (customers and employees) to use their anonymized data for BI analysis, (3) ensuring that your data sources are also subject to stringent privacy standards, and finally, (4) updating your organisation's customer privacy policy straight away to include required details about your BI programme.
Integrating your BI program with internal collaboration platforms
Despite setting up a cost-intensive, comprehensive BI programme, many organisations struggle to drive adoption among their teams and prompt necessary action or decision-making.
One way to solve this is to integrate the BI system widely and deeply across internal communication and collaboration platforms used by employees such as email, chat, intranet forums, project management avenues, etc.
The BI dashboards must allow executives to blend and visually analyse data for cross-functional insights, fashion the insights into easily understandable and interactive reports, decide the next course of action, and subsequently share the information with the teams or individuals concerned in real-time.
Staying future-ready – leave room for innovation
As you implement modern technologies and boost your operational efficiencies, running a future-ready business also includes being constantly on the lookout for innovation, and ensuring that the business systems and processes are elastic enough to absorb the change.
Similarly, your BI programme should have enough legroom to experiment and capitalise on emerging opportunities like AI-powered voice analytics and RPA/business analytics integration.
For instance, current AI trends have made it possible for users to hold conversations with AI assistants to generate automated BI insights with a single click, predict future trends, conduct as well as visualise cognitive and what-if analyses, and much more.
If the events of the past two years have taught us anything, it's that things can change incredibly quickly and it's vital to be flexible. Cloud-based BI tools enable business owners to look at real-time data from across departments to make quick decisions. This helps businesses stay nimble during unprecedented times.
Hyther Nizam is the President, MEA, Zoho Corporation
Information Operations: An Understudied Facet of Russian Influence in Africa
By Miriam Roday and Sarah Daly
In a quiet neighbourhood just outside of Accra, 16 Ghanaians were instructed to create social media accounts, representing themselves as Americans, to post content about divisive political issues, where and when U.S. audiences were most active online.
Starting in June 2019, posts like this tweet trickled into users' newsfeeds: "How can a #police officer kill an 11-year-old #black boy and go unpunished? Why, are some lives more important than others?"
In the run-up to the 2020 U.S. presidential election, Russian operatives from Ghana and Nigeria crafted fake profiles on social media to stoke tensions and widen cleavages in American society.
Russian trolls posted in Facebook groups about police brutality and racial inequity, implying or claiming that they lived in the United States, and in one case, purported to be the cousin of a Black American who had died in police custody.
These trolling tactics may sound familiar. They were central themes of Moscow's "sweeping and systematic" campaign to interfere in the 2016 U.S. presidential election. Under the direction of Russian financier Yevgeny Prigozhin, the Kremlin deployed an army of professional trolls from the now-infamous Internet Research Agency (IRA) based in St. Petersburg to manipulate social media platforms and flood the information space with divisive and inflammatory narratives. During the 2016 election cycle, the effort succeeded in fomenting unrest and conflict.
Russia's most recent campaign to sow discord within the American electorate, however, marks its first use of Africa as a launchpad for disinformation campaigns aimed at the United States.
Earlier in 2021, the intelligence community confirmed that Russian President Vladimir Putin tried to influence the contest between Joe Biden and Donald Trump, including by "exacerbating sociopolitical divisions in the US" and using troll farms in Ghana and Nigeria to "propagate US-focused narratives."
A months-long investigation by CNN uncovered details about the pop-up operation in Ghana masquerading as a non-profit that received funding from an "anonymous source" in Europe. Its 16 employees, some unaware they were working with and for Russian operatives, built audiences and coordinated their posts by time and topic to maximize engagement with American users. Facebook corroborated these findings and linked several of the accounts to Prigozhin's IRA that it had previously removed for "coordinated inauthentic behaviour."
The Kremlin uses these troll accounts on social media to establish digital networks of influence and advance its agenda in the information space—to subvert public discourse and disseminate anti-Western messaging.
Russia's interference campaign in 2016 illustrated how damaging these low-cost, low-risk tactics can be, especially against a fractious electorate in a highly polarized media environment. This threat is particularly palpable in Africa, where geopolitical developments and democratic backsliding make many states vulnerable to Russian interference.
And while the Kremlin's use of Africa as a base for its information operations targeting a U.S. election may be novel, Russia has been running information manipulation campaigns within Africa for years. Moscow's weaponization of information is an understudied, overlooked component of its strategic influence efforts that presents immediate national security risks to democratic processes and institutions across the continent.
Russia's Evolving Information Operations 
The conversation surrounding Russian power projection in Africa often focuses on its revitalization of Soviet-era relationships and strategies to strike military, trade, and resource deals across the continent.
Russia's use of parastatal and opaque private military companies to accomplish its goals has drawn international scrutiny. Nominally private, these entities and individuals operate at the direction of the Kremlin, and often deploy information operations to advance Russia's broader goals in Africa: building a positive reputation for Russia as a "revitalized great power, international mediator, humanitarian actor, and effective counter-terrorism partner"; and courting current and future African leaders to establish long-term ties that will benefit its strategic interests.
Russian reputation-building campaigns involve circulating propaganda through various media, from social and state-funded to proxy sources in foreign news outlets. The Kremlin infiltrates and controls the information space by buying local media outlets or inserting Russian state-owned television channels RT and Sputnik in-country. Establishing mass media control allows Russia to shape the citizenry's impressions of current events. The resulting de-democratization of information creates a similar effect to that of Russia's social media campaigns: the Kremlin can develop and disseminate narratives not immediately identifiable as foreign propaganda and impose them onto a population.
Russia sees sidelining Western influence in Africa as integral to its campaign of upending the international order led by the United States. Using an ad-hoc blend of private military companies, non-governmental organizations, and local agents to carry its messages, Russia can launder narratives through the information ecosystem that paint the West as exploitative interventionist actors, and Moscow as a benevolent partner engaging with Africa on mutually beneficial terms.
Common tactics include criticizing the U.S. and French security assistance efforts and praising Russia's ability to serve as a mediator and counter-terrorism partner despite limited evidence to support its effectiveness at either.
In addition to propagandizing, Russia uses its "franchised" proxies—local troll farms established by Russian operatives and affiliates—to influence domestic politics in Africa, often as a means to court political elites and secure support for extracting resources and building Russian military bases.
In October 2019, researchers at the Stanford Internet Observatory together with social media analytics firm, Graphika, uncovered Russian-linked information operations aimed at influencing the politics and public discourse of eight African countries.
Their joint report shows how using local trolls to augment mass and social media campaigns pays dividends allowing Russia to deploy effective, low-cost operations to more easily evade detection and obviate the need to conduct the operations within its own borders.
Russia has demonstrated a preference for autocratic or authoritarian-leaning political leaders and regimes that often coexist with a controlled information and media space.
For instance, in 2019, Russia orchestrated information operations in Sudan aimed at delegitimizing protestors in Khartoum and Moscow. Private researchers found that Prigozhin-linked proxies set up a Facebook page disguised as a local news network and frequently re-shared Sputnik articles.
The proxies, who were attempting to preserve President Omar al-Bashir's leadership against popular opposition, also recommended public messaging themes to the regime and security responses to demonstrations. Though al-Bashir was deposed in April 2019, Russia's influence campaign in Sudan corresponded to interests in licensing for gold mines and military basing in Port Sudan on the Red Sea. For Russia, relationship building, with later economic and security agreements in mind, supersede loyalty to a particular candidate or political platform.
Moscow has demonstrated this ideological flexibility in its extensive electioneering and propaganda efforts in the Central African Republic, Libya, Madagascar, and Mozambique, among others. The Kremlin seizes upon the information space as a means to gain political allies and threaten U.S. and French interests, even if it only manages to hijack African social and political discourse in the short term or on a particular issue.
To this end, Russian state-backed media outlets offer training courses on social media and the Kremlin sends "spin doctors" or propaganda specialists overseas to African clients. These impermanent and relatively agile information operations are ideal for producing a maximum effect on African states with minimum effort.
Growing Threat to Democracy 
Russia's efforts to infiltrate the information space in Africa brought to the fore with its most recent attempt to influence the 2020 U.S. election, will likely grow in scale and sophistication. In the past few years, such campaigns have enabled the Kremlin to dictate the terms of the truth and to degrade democratic discourse, which directly undermines U.S. stated interests in the region, namely its commitment to strengthening democratic progress and peace. These campaigns draw Africa into the spotlight as a battlefield where Russia can hone its weaponization of the information space against the United States and its allies.
Just as the Soviet Union did during the Cold War, Russia perceives the African information environment as permissive and less monitored, a place where it can experiment with tactics to influence political processes, fan the flames of social unrest, and deflect culpability. The threat to Africa, however, is acute. Russian information operations could fuel conflict in states prone to election violence, could destabilize governments and economies, and further erode democratic gains across the continent.
The United States and its allies can mitigate this risk by bolstering the African information environment against Russian exploitation. Specifically, the West can double down on its support for African nations and leaders working to strengthen election integrity and public discourse and to preserve independent and diverse media.
Also, establishing the means for greater collaboration between governments, civil society, and tech companies to expose and raise awareness about Russian disinformation can increase societal resilience against it.
Countering Russia's subversive activities in the information environment will not only stymy its attempt to broker political, economic, and security deals across the continent, but promote the endurance of democratic institutions at home and abroad.
Miriam Roday is a researcher in the Joint Advanced Warfighting Division at the Institute for Defense Analyses with a focus on digital disinformation, Russia, and transatlantic security.
Sarah Daly is an adjunct researcher in the Intelligence Analysis Division at the Institute for Defense Analyses with a focus on geopolitical and security developments in Africa.
The views, opinions, and findings expressed in this paper should not be construed as representing the official position of the Institute for Defense Analyses, the Department of Defense, or the U.S. government.
A Nation in Search of Its Soul
By Jerome-Mario Chijioke Utomi
The debate on the interrelatedness of equity, justice; peace and development is among the most presently discussed topics on the surface of the earth.
The reason for this unending debate stems from the time-honoured belief that without equity and justice, there will be no peace. And without peace, no society, group or nation should contemplate development.
For Nigeria to achieve the above feat, there exists the need to think over the marriage of two unwilling brides who had no say in their forced and ill-fated union; the amalgamation of the northern and the southern protectorates on February 14, 1914, by Sir Lord Luggard- as well as the pre-and post-independence political structure of Nigeria.
The British colonial overlords probably intended the protectorates to operate in a symmetrical manner with no part of the amalgam claiming superiority over the other. And at independence in 1960, Nigeria became a federation, resting firmly on a tripod of three federating regions-Northern, Eastern and Western Regions.
Each of the regions was economically and politically viable to steer its own ship, yet mutual suspicion among them was rife. In fact, regional loyalty surpassed nationalistic fervour with each of the three regions at a juncture threatening secession.
On the reason for amalgamation, two economic reasons/objectives, going by reports were documented.  First, the supply of primary raw material (agriculture and mineral) for which Nigeria as a large nation was abundantly endowed to the British home industry, and to secure Nigeria as a large market for the industrial goods (capital and consumer items) and professional technological services of the British home industry and personnel.
The second and most serious reason for amalgamation, according to one of Nigeria's foremost lawyers, late Richard Akinjide, is found in Fredrick Lugard's Book titled The Dual Mandate of Europe in Tropical Africa London, 4th Edition, 1929, where, Lord Harcourt, the British Colonial Secretary, after whom Port Harcourt (PH) was named, clearly stated the Purpose of Amalgamation of the Entities named Nigeria as follows, "We have released Northern Nigeria from the lending Strings of the Treasury (British Government Treasury). The promising and well-conducted youth is now on Allowance on his own and is about to effect the Alliance with a Southern Lady of means. I (Lord Harcourt) have issued the special License and Sir Fredrick Lugard will perform the Ceremony. May the Union be fruitful and the Couple constant".
Now, this is the foundation of the nation's crisis. Unfortunately, it is rather one of leadership, management and perennial egotism.
The late Premier of the Western Region once described Nigeria as a "mere geographical expression" and later threatened "we (Western Region) shall proclaim self-government and proceed to assert it" a euphemism for secession.
In the same vein, the Northern Region under the Premiership of the late Ahmadu Bello never hid its desire for a separate identity. Just before independence, the region threatened to pull out of Nigeria if it was not allocated more parliamentary seats than the south. The departing British colonial masters, desirous of one big entity, quickly succumbed to the threat.
In fact, the north at that time did pretend it never wanted to have anything to do with Nigeria. For example, the motto of the ruling party in that region at that time was "One North, One People, and One Destiny." And the name of the party itself "Northern People's Congress, NPC," was suggestive of separatist fervour, distinct identity.
However, of all the secession threats since independence, it was the one issued by the Eastern Region in 1966-67 following the bloody counter-coup of July 1966 and subsequent genocide by northern soldiers and civilians in which thousands of easterners living in the north lost their lives or maimed, and the failure of Gowon to implement the Aburi Accord which was aimed at settling the crisis, that was much more potent because it was actually carried out.
The result was the declaration of the Eastern Region independent country with the name, "Biafra" on May 30, 1967, by the then Military Governor of the Region, the late General Chukwuemeka Odumegwu Ojukwu.
The proclamation ended with emotional 'Biafra Anthem" –'The Land of the rising Sun' rendered in the beautiful tune of 'Finlanda" by Sibelius, symbolizing the end of the struggle to assert the self-determination of a new nation.
The scene was set for a confrontation between the new state of Biafra and the balance of the ethnic nationalities that made up the Federal Republic of Nigeria and to resolve the question of the unity of the Nigerian states by use of force (see the report titled; Scientific and Technological Innovations in Biafra)
Looking at the above tragic developments/accounts, the question may be asked; could the civil war have been avoided? In the same vein, from the present spiralling demand in some quarters for the marriage of 1914 be ended as the basis for its continued existence has severely been weakened, coupled with the current wave of secessionist sentiments sweeping across the country with restive youths in the north and south-east particularly the very vociferous agitation for Biafra's restoration by Indigenous People of Biafra, IPOB, led by youthful Nnamdi Kanu, another question that is as urgent as the piece itself is; did Nigeria and Nigerians truly learn any useful lesson from the experience of the Nigerian civil wars? Are those factors that set the stage/fuelled Nigeria's civil war still alive and active in the nation's political geography?
Again, here is another affirmation that we did not learn any lesson.
Currently, a wave of secessionist sentiments is sweeping across the country with restive youths in the north and southeast as the main gladiators.
Some groups in the southwest and south-south have also joined the fray to demand the marriage of 1914 be ended as the basis for its continued existence has severely been weakened. However, the very vociferous agitation for Biafra's restoration by IPOB has been the loudest of the separatist movements.
Though separatist bug has also caught some sections of the country, there is no denying the fact that even with the defeat of the Igbo in the Nigeria/Biafra civil war, the majority of the people, especially those born after the war harbour immense sentiment for separate political and cultural identity for the Igbo nation in the mould of restoration of the short-lived Republic of Biafra.
For example, at the return of democracy in 1999, Ralph Uwazurike, an Indian-trained lawyer from Imo State, ignited a passion for Biafra among southeast youths via his separatist platform, Movement for the Sovereign State of Biafra (MASSOB).
MASSOB and its founder enjoyed a tremendous following and respect among mostly youths of the region that it almost became an alternative government in the southeast. The group's sit-at-home orders were religiously obeyed just as the one declared by IPOB on May 30th was a monster success.
Uwazuruike's support base has since drastically waned following dissent in MASSOB. But from the ashes of MASSOB's bye-gone years of strident pro-Biafra agitation came Kanu and IPOB, a much more vitriolic but charming personality and organization.
Kanu happened on the national and international limelight through a pirate radio Biafra which he used as a vehicle to promote the agitation to actualise the IPOB quest for independence.
Two factors have so far worked for Kanu in his separatist agenda: His long incarceration by the Buhari government over Biafra and the recent quit notice given to the Igbo residing in the north by Arewa youths.
Both factors, apparently unknown to President Buhari's handlers, have helped and still helping IPOB and Kanu's cause. One, his incarceration for almost two years helped to project him to his supporters, a mass of Igbo youths, and the international community as a prisoner of conscience and freedom fighter.
A random sampling of opinions of pro-Biafra supporters indicates that they have rock-solid belief in their cause and are even prepared to give their lives to actualise it. They also believe that in no distant future, Biafra will be realized and point to the total compliance by the entire south-east and some parts of the south-south states like Delta and Rivers to IPOB's sit-at-home order as evidence of the justness of the Biafra cause and unstoppable progress of their dream.
While those of us who believe in the unity of Nigeria may not agree with Kanu's campaign or campaign of any group or ethnic nationality to dismember Nigeria, the truth must be told to the effect that the whole gamut of restiveness of youths, whether in the south-east, south-south, north or south-west, and resurgent demand for the dissolution of Nigeria stems from mindless exclusion, injustice and economic deprivation.
I believe that the likes of Kanu would instantly fizzle away and their cause dies naturally if Nigeria is restructured to ensure more inclusiveness. But agitations for the death of Nigeria cannot go away when nepotism and sectionalism continue to be evident in the manner of political patronage and distribution of our common patrimony as currently obtained.
It is a barefaced truth that the Nigerian state has not treated the Igbo, one of the three tripods on which the federation of Nigeria stands, fairly since the war ended. The situation is exacerbated by the current government with its mindless near-exclusion of that zone in government appointments.
And specifically to the governors of the south-east states, they are not expected to support a group that is advocating the dissolution of Nigeria but as at this material time, Biafra agitators are still their subjects and citizens of this great country. That alone qualifies them to be listened to.
Finally, the Igbo, especially its youths, should allow sanity to prevail over emotion. I hold the opinion that if by omission or commission this agitation is allowed to sail through, Kanu may not be the messiah they lost their limbs for. Chances are that Kanu, from the character he exudes, may want to establish what Niccole Machiavelli called the "hereditary principalities." For example, he now parades himself as the supreme leader of Biafra with his supporters equating him with God.
As I usually quote, "The destiny of the ship is not in the harbour but in sailing the high sea" and so shall our collective responsibility be, not to destroy this great nation but join hands to nurture and sustain it.
If we are able to manage this situation and other social menaces effectively and navigate out of dangers of disintegration, it will once again, announce the arrival of a brand new great nation where peace and love shall reign supreme. But, then, no nation enjoys durable peace without justice and stability without fairness and equity!
Utomi Jerome-Mario is the Programme Coordinator (Media and Public Policy), Social and Economic Justice Advocacy (SEJA), a Lagos-based Non-Governmental Organization (NGO). He could be reached via Jeromeutomi@yahoo.com/08032725374.
Latest News on Business Post