Rumour Mill, Quackery, Lies and Fake News: The Story of Sahara Reporters
By Bilyaminu Kong-kol
The objective of communication is, indisputably, to attain the desired result; definitely for it to serve the purpose for which it is designed, intended or planned, positive or negative.
Communication has been perhaps the most important aspect of human and social existence even during the primitive age.
Therefore, care must be taken to preserve its sanctity and values and that demands that the content being pushed out is not distorted or cooked, espousing the public good and sometimes truthfully exposing wrongdoings in the society.
A medium which hurts, destroys people and elicits growling phone calls and libel suits has little chance of survival.
Ethically, objectivity, fairness, sticking to the facts, weighing facts against truths and demanding the other side are hallmarks of good reportage. One of the dictums is that as reporters you should not LIE; it should not be the figment of the imagination of the organisation.
The Sahara Reporters team has crafted a different set of canons for its recruits; their speciality, to say the least, is taking the frontier of reporting away from facts to the inglorious realm of groundless speculation and dementia.
It is an absurdly false and characterless brand of gutter and blackmail journalism; a pack of chatterboxes and clamps whose stock in trade is falsehoods, obnoxious and villainous 'beer parlour' gossips.
By constantly waging wars against those in authority and vilipending them, the online medium is gradually tightening the noose around its neck as purveyor of fake news and propaganda.
At best, Sahara Reporters' variant of journalism is no-par-value as against evidence-based, factual, authenticated and verified reports of a credible medium.
The nontradable products of the medium are fertile grounds for a classical study of an abuse of the new media and its irresistibility by gullible few who are wont to be rather quick in swallowing their churn-outs hook, line and sinker and disregarding rebuttal or apologies by such errant media.
Unlike a renowned restaurateur with wide ranging traditional clientele who are pernickety, the likes of Sahara Reporters are piffling, pig-headed and higgledy-piggledy.
The dysfunctional aspect of their reportage is fast becoming a phenomenon contrived mainly to destroy, damage reputation and integrity built over the years all in a bid to get rich quick extortionately.
In the absence of any regulation or regulatory body or union, the only option is to approach the court to checkmate this errancy and miscreants in journalists' toga whose watchword is publishing dishonesty, malicious, repulsive, contemptible and loathsome reports.
They continue to relish in it because the wheel of justice for libel and defamation cases is supposedly slow as most cases are not expeditiously tried – taking several years to serve justice. The question is: how many people who have consumed the fake news ab initio will ever get to read the judgment obtained against such errant medium or media? Even apologies are taken with a pinch of salt!
Since most media are near shutdown or distressed with zero-assets, damages to the tune of millions can't be settled by them while they resort to out-of-court settlement and getting monarchs and personages to intervene, typical of the miscreants they are. Sahara Reporters as a medium is in and out of court with fusillade of lawsuits and it may just be adding to the long list inadvertently.
The Speaker of the Lagos State House of Assembly, Mudashiru Obasa; ex-Lagos State Governor, Akinwunmi Ambode; Ogun State Government; the Central Bank Governor, Godwin Emefiele; even Nigeria's presidency have had to refute their stories time and again with some of them ending up in litigation.
Sadly, there is character or profession in Sahara Reporters that can act as institutional gatekeeper to checkmate these inanely, insubstantial and irritatingly silly bush telegraphs, and spreading gossips swiftly without restraint. It would have been better for the medium to go back to the medieval and primitive method of communication by words of mouth or gongs or drumbeats that can be denied or disowned.
A litany of some of the fake news published by Sahara Reporters include In March 2020 –  Sahara Reporters published a report that the Government IT clearinghouse, the National Information Technology Development Agency (NITDA) received N1 billion from the Nigerian Communications Commission (NCC) on the orders of the Minister of Communications and Digital Economy, Dr Isa Ali Ibrahim Pantami.
According to Sahara Reporters, it was intended for a "digital learning scheme".
NITDA has maintained it is not promoting and has never promoted any programme with the title "Digital Learning Scheme" and has, therefore, never received any sum from the NCC for this phantom project or any other project.
NITDA in strong terms publicly and unequivocally denied the false report and has challenged Sahara Reporters to publish proof. Till date, the media house is yet to respond.
In 2018, Sahara Reporters in a report said that a former Minister of Aviation, Femi Fani-Kayode's two-year-old union with wife Precious Chikwendu had allegedly "hit the rocks and threatening to explode in dramatic fashion".
"We wish to put it on record that there is absolutely no an iota of truth in any part of that story and it is nothing but fake news," the Minister said in a statement.
"As a matter of fact, it is a total fabrication put together by a desperate and vicious media house that seeks to destroy the lives of every member of the Fani-Kayode family," he had further said.
The wife, Precious Chikwendu, also came out to accuse Sahara Reporters of publishing falsehood and asked the media house to apologise.
The couple is still together and both had triplets last year. Again, Sahara Reporters is yet to apologise for publishing fake news.
Also, in a report fraught with lies and embarrassment, the online medium alleged that the Attorney-General of the Federation and Minister of Justice, Abubakar Malami, purchased a multi-million Naira Abuja mansion for his son who recently got married.
Malami described the report as 'fabricated allegations' that had become the trade of his traducers. The report also alleged that the Attorney-General was planning "a second leg" of the wedding for his son and had allegedly chartered private jets to convey guests to the purported venue. The Minister had responded, saying the son does not even reside in Abuja.
"It is one of such libellous publications of which the newspaper is commonly known for, the AGF said. It targets a selected few for unsubstantiated fabricated allegations while overlooking more serious reasonable allegations visibly against its favoured sectional kinsmen."
The AGF challenged anyone with evidence on his alleged purchase of the said mansion and charter of private jets to make such public.
"Who is the vendor of the purported house bought for my son in Abuja at N300m? Where is it located? Where are the title documents?" he queried.
On the alleged chartered jets: "It is common knowledge that I have neither a father nor mother anywhere in Nigeria to convey to Kano for the wedding."
"Who then am I using the chartered flight to convey? Which jets are chartered? Who paid for the charter? Through which means was the money paid?" he further queried. Till date, Sahara is yet to publish any evidence to support the story.
Sahara Reporters is on a mission, engaging in needless and self-destructive controversies to tarnish the image of public officers and citizens who are resolute in executing an agenda without kowtowing to powerful vested interest groups who resort to mudslinging when their demands are not met.
Quackery appears to be the vision, mission and centre stage of Sahara Reporters publishing devoid of decorum.
In this time and age, no sound professional journalist worth his salt should sit down after quaffing some beer to do a story unmindful that there are consequences.
Typing out squiggles from the reporter's notebook, if not from the head, on the computer represents lives and the reporter and the organization should be conscious of what they do those lives.
Kong-kol is of the Department of Mass Communication, Bayero University, Kano. He can be reached via: bilyaminugambokonkol20@gmail.com
Benefits of Storytelling in Marketing
By Kenneth Horsfall
Why brands should aim to tell a story, to live a purpose (and not just sell products)
Storytelling enables marketers to develop a deeper connection with the audience. Storytelling is a fundamental human experience that unites people and drives stronger and deeper connections.
From the earliest recorded history, storytelling was a method used by cavemen to communicate, educate, share, and connect. As an example, think about Suburu's ads which communicate "love" through a series of ads that establishes the car brand as a symbol of caring for those you love. Whether it's a father caring for his son or daughter, or a parent caring for their beloved pet, the series of ads are more about what the brand represents to the family than the horsepower that the car delivers. By communicating the brand through stories, Suburu is able to elevate the meaning of the brand and better crystalize how it fits into customers' lives.
Not just that, storytelling is a powerful method for learning. As marketers, we should always be seeking to learn more about the world we live in, the brands that we represent, and the consumers that we serve.
One of the things that is unique about stories is that they transmit knowledge and meaning. We learn from observations, and first-hand experiences, and by sharing those experiences through stories. Storytelling can be a powerful tool that enables marketers to understand what is going on in the marketplace and what that means for the customer, consumer, society, brand, and company.
In addition to being an important strategic tool, storytelling can be an important tactical tool that lets marketers engage consumers in a fragmented media world. Because there is such media fragmentation, consumers are not just looking for different experiences but different delivery. Why should a consumer give you, their time? Storytelling isn't just a creative approach to marketing. It gives your consumers a totally different entry into your brand.
Now, understanding the importance of storytelling, what makes an engaging story? How do marketers create a desired feeling and experience for their consumers to help drive brand connection?
Matthew Luhn, story consultant and animator, known for his work in Pixar movies such as Toy Story, Ratatouille and Inside Out, shares five core elements he believes all great stories should possess:
    Hook
    Character transformation
    Connection with the audience
    Authenticity
    Structure
Hook:
The hook relates to the story's core theme. In essence, what is it that's going to draw people in and make them compelled to see what is about to unfold? Luhn explains it usually needs to be something unusual or unexpected as to immediately grab the audience's attention.
Character transformation:
Once you have captured the attention of the audience, it is important to take them on a journey. Stories inspire transformation. People tend to live vicariously through characters. It is therefore essential to question; what is the message we are hoping to convey and how will this advertisement effect a change in the consumer?
Connection with the audience:
A story may be expertly crafted in hook and transformation, but if you don't truly understand the audience you are trying to appeal to, it is likely to become lost or ignored. It's not simply a case of knowing demographics either, a strong comprehension of things like audience values and motivators is critical for connection.
Authenticity
Authenticity is perhaps one of the most difficult aspects of storytelling in marketing, Consumers are often wary that they are being advertised to, it is therefore important to communicate something that comes from a piece of truth, based on enduring insight, rather than something that feels manufactured.
Structure
Finally, how the story is told is critical for its success. Simply put, structures that comprise a set-up, conflict and pay-off are believed to be most effective in storytelling.
Here's some examples of brands using storytelling to great effect
Johnnie Walker – The Man Who Walked Around The World
Google – Helping You Help Them
Final Thoughts
Brand storytelling is the key to leaving a lasting impression on your audience. A good story can captivate a listener in ways that no facts or data ever could.
Reassess your current marketing strategy and ask yourself where you could incorporate more stories into each campaign. If you need inspiration, just turn to your team or customers for entertaining stories.
Or, if you want someone with years of experience telling stories, contact the kennysoft STUDIOs team today. We can help you tell your brand's story in a more compelling manner and deliver the desired message to your audience.
Kenneth Horsfall is the creative director and founder of K.S. Kennysoft Studios Production Ltd fondly called Kennysoft STUDIOs. Kennysoft STUDIOs is a Nigerian Video and Animation Production Studio. He is also the founder and lead instructor at Kennysoft Film Academy and can be reached via director@kennysoftstudio.com
Tobacco Harm Reduction: The Imperative for Alternatives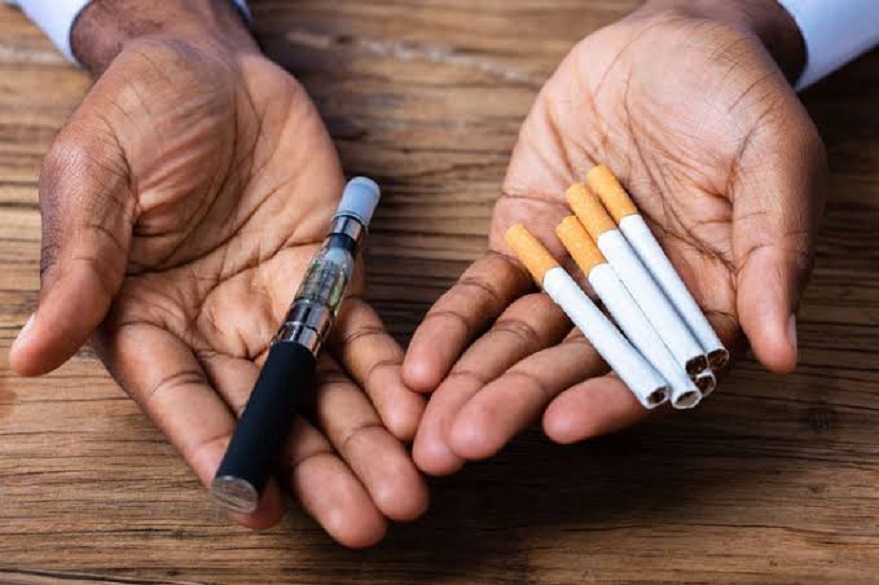 By Olufisayo Adeoti
There are concerns the world over about the health effects of tobacco, which is mostly consumed by smoking cigarettes, cigars or pipes.
In January 2021, the company, Johnson & Johnson Consumer Health, donated nicotine patches worth $800,000 to Jordan to help the country in its efforts to lower smoking rates. The donation was received by the country's ministry of health.
This was after the public health groups sounded the alarm on the prevalence of smoking among Jordanian citizens as Jordan became the country with the highest smoking rate in the world. A government study carried out in 2019 in collaboration with the World Health Organisation (WHO) revealed that eight out of every 10 Jordanian men smoked or regularly used nicotine products.
The WHO Representative for Jordan, Maria Cristina Profili, in response to the donation stated; "We are grateful for this donation which builds on WHO's existing efforts and a comprehensive programme to fight tobacco control in Jordan. The nicotine replacement therapy will help thousands of people in Jordan quit tobacco and lead a healthier life."
But still, WHO and several public health organisations maintain a prohibitionist approach toward tobacco harm reduction. Their position is that smokers must quit the habit or face the consequences of death or a myriad of health complications.
Agreed, quitting is the best option for smokers but what alternative choices or reduced risk products are available to consumers who cannot or do not want to quit?
A growing number of public health experts believe that providing less risky tobacco or nicotine products will achieve the same objective of reducing the health effects of smoking tobacco and in some instances help smokers quit. These experts in many ways are the proponents of Tobacco Harm Reduction.
In a statement by Professor David Nutt of Imperial College London, published by Counterfactual, where he urged WHO leadership to launch a comprehensive rethink of its approach to tobacco control, he says about alternative products: "There is no real scientific doubt that these smoke-free products are much safer than smoking and that they can help smokers quit. So we should be working hard to make that happen"
Tobacco Harm Reduction (THR) is a public health solution. The argument is that the harmful effect of tobacco is predominantly caused by the way it is consumed – smoking, but if the element of combustion (smoking) is removed and consumers are provided with less risky or alternative ways to consume tobacco or nicotine, then the public health concern on the health impact of tobacco is reduced.
Increasingly, proponents of THR are revealing success stories. A significant number of these stories or acceptance of THR is from developed economies and hopefully, it will begin to gain acceptance in less developed ones.
For instance, in the United Kingdom (UK), tobacco harm reduction within a regulated framework, encouraging smokers to use non-combustible tobacco or nicotine products, is supported by the UK government and most of the public health communities.
The National Institute for Health and Care Excellence (NICE) which issues evidence-based guidance on the most effective ways to prevent, diagnose and treat diseases and ill health published guidance on tobacco harm reduction. The guidance recognizes that quitting smoking is always the best option for smokers but it supports the use of licensed nicotine-containing products (NCPs) to help smokers not currently able to quit to cut down and as a substitute for smoking.
Public Health England (PHE) also published an independent evidence review on electronic cigarettes which concluded that the devices are significantly less harmful than smoking.
Furthermore, in the United States of America (USA), the food and drug administration (FDA) has begun to license alternative products as "modified risk tobacco product."
Sweden has long been considered by keen industry observers as a trailblazer in cutting down smoking rates among men. But their strategy was the use of reduced risk tobacco products like snus. Snus is a nicotine pouch that a lot of smokers have switched to over the years. It enables smokers who are unable or unwilling to quit to enjoy nicotine without having to contend with the dangerous substances that accompany combustible tobacco products.
In December 2020, Frost & Sullivan, a consulting firm that is world-renowned for its role in helping investors, corporate leaders and governments navigate economic changes and identify disruptive technologies, megatrends, and new business models reported that Japan had recorded a 34% drop in sales of cigarettes between 2015 and 2019 (attributing this decline to the availability of non-combustible, reduced risks products, mainly heated tobacco products (HTP). The report supports the position that the availability of non-combustible alternatives, less risky options is crucial for any society to achieve a decline in smoking among its citizens.
While the proponents of tobacco harm reduction have always called for the availability of alternative products, the response of WHO to the aforementioned donation of nicotine patches to Jordan would seem to lend credence to this notion as it openly celebrated the provision and availability of alternative products, reduced risk options to cigarettes.
It is imperative we develop a balanced approach in our polity. In seeking a drop in smoking rates in Nigeria or across Africa, what strategies do the relevant health authorities and regulatory agencies have? What is their stance on tobacco harm reduction (THR) and reduced risk alternative products?
How well do they understand THR? What independent researches and studies are they undertaking to improve their knowledge and understanding to enable an objective appraisal of this concept?
If the ultimate goal is to achieve a decline in smoking rates and reduce the adverse health impact of tobacco, evidence from countries that are succeeding continues to show that tobacco harm reduction must be pursued as a public health solution despite or in addition to ongoing smoking cessation initiatives.
Nigeria, as with other African countries (particularly in Sub-Saharan Africa), must institute robust dialogues and engagements with all relevant stakeholders to formulate effective policies and guidelines for the availability and use of reduced risk products.
Policies enacted on scientific evidence and the rights of consumers to have access to these products are not just essential but is a crucial step to reduce smoking rates and the health impact of combustible tobacco products.
Leaving things the way they are will have limited impact on the reduction of smoking incidence and will not help the government to achieve swiftly the public policy objectives of reducing the health risks associated with combustible tobacco.
Olufisayo Adeoti sent this piece from Lagos
Can we Build Another Lagos in Ibadan? Alerzo says yes, we can!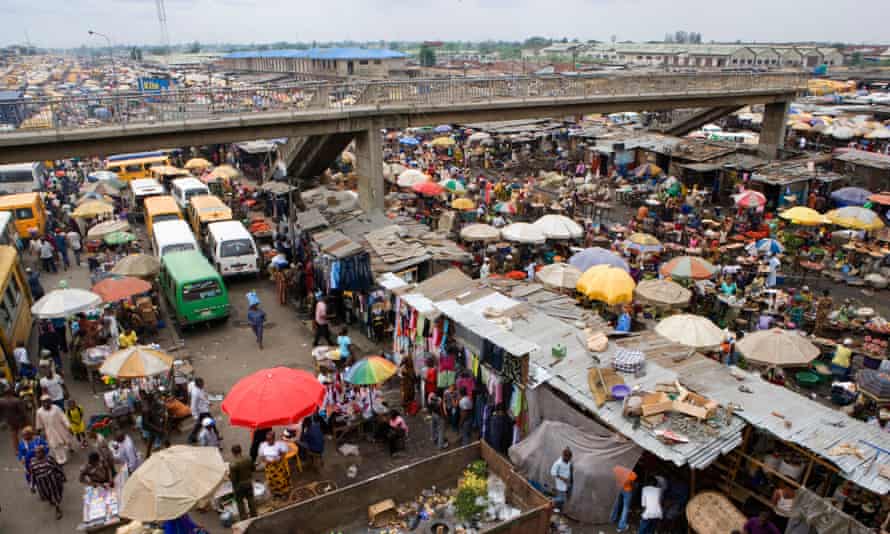 By Sam Adeoye
At this moment in time, long, hot traffic jams are becoming a thing in Ibadan. The folks who live in that city are half-proud of this congestion because it sorts of presents them with a shared experience with the too-cool-for-school Lagosians. On the other hand, however, they desperately hate it because the whole point of Ibadan is that it's less insane than Lagos — hustle-wise.
But my point with this article isn't about the hustle or the bustle. It's about the likelihood of replicating the vibrant tech ecosystem of Lagos in another Nigerian city. In this case, Ibadan.
You might think I'm only being delusional with this idea, but one brilliant start-up is suggesting that it is indeed possible to build a tech giant from over there. This start-up, ladies and gentlemen, is called Alerzo.
If you've never heard of Alerzo, consider yourself forgiven. I myself only knew of it last week when I had a conversation with the serial entrepreneur and start-up mentor known as Opeyemi Awoyemi. As you may recall, Mr Awoyemi has been a co-founder of some tech juggernauts, namely Jobberman, Whogohost, TalentQL, and Moneymie.
In the course of our chat, I asked Opeyemi this question: Now that Lagos has attained this reputation as Africa's most vibrant start-up hub, is it possible to replicate the success of Lagos elsewhere within Nigeria?
As it turned out, this was a question he'd been giving a lot of thought to. So, to me, he immediately said, Well, it depends. "Name a city and let's talk about it."
To which I said, "Ibadan."
"Brilliant," he said.
See, Ibadan has a lot going for it. One, it is West Africa's largest city. It is also close to Lagos — just about 120km. Besides, one of Nigeria's most active universities, as far as tech entrepreneurship is concerned, is only 75km away from Ibadan. I'm talking about the Obafemi Awolowo University, Ile Ife, aka OAU. Some of Nigeria's best-funded tech companies were founded or cofounded by OAU alumni. Nomba (formerly Kudi), Farmcrowdy, 54Gene, SlimTrader, and PropertyPro are some of those companies.
Two, operating in Ibadan is considerably cheaper than it is in Lagos. For instance, a four-room duplex in suburban Ibadan will rent for N1.8 million per year. Take a similar location in Lagos and the same property won't cost you less than N3 million.
Then, there's the new rail line that makes it easy to be headquartered in Ibadan and never miss ecosystem meetups and corporate meetings in Lagos. When the Lagos-Ibadan expressway is finally completed, it too should further shorten the distance between the two cities.
In the meantime, no other company is making better use of Ibadan's remarkable standing than Alerzo.
Founded by Adewale Opaleye in 2018 to help small retailers stock their shops directly from manufacturers, Alerzo has raised more than $20 million in its seed and Series A rounds. And it got some pretty savvy investors behind it, too. Big names such as the Africa-focused accelerator, Baobab Network; the Singapore-based Signal Hill; the London-based Nosara Capital; FJ Labs; and several family offices from Europe, Asia, and the US have put major money behind Alerzo, according to a report by TechCrunch.
Opaleye, who is himself a native Ibadan man and the son of a mom-and-pop shop owner, has said his big idea for Alerzo came from watching his mother's "many challenges". The old lady, he said, ran two stores while raising four kids. So, Opaleye told TechCrunch, "I decided to start a business that uniquely catered to the needs of retailers just like her."
While solving a problem close to home might sound pretty cool, the coolest part of this man's idea is that it doesn't even bother to recruit clients from Lagos, at least not yet. Yes, it does have a "Lagos Hub" in Victoria Island, but it has concentrated its business on Ibadan, Abeokuta, Ekiti and other towns like them in Southwest Nigeria. The company refers to these locations as Tier-2 to Tier-4 cities.
In just three years, Alerzo says its customer base has now expanded into about 100,000 small businesses in these towns. Through Alerzo, these retailers receive supplies from mega consumer goods manufacturers like Dangote, Nestlé, Procter & Gamble, and PZ Cussons.
Isn't that something? Who would have thought that a billion-dollar tech-enabled logistics and FMCG supply company could spring from slow-paced Ibadan? I mean, for years, if you'd asked any of the thousands of young people relocating from Ibadan why they were hightailing it to Lagos, Nigeria's most crowded metropolis, their answer was always direct and fast: "there's no money in that town."
Now, thankfully, it appears that things can be different. It's just that for things to actually change, people would have to make them… change.
This is what Opeyemi Awoyemi was talking about. "Each State [of Nigeria] can look at the situation of the economy and decide what they want to be," he said to me.
That's indeed true. And pretty straightforward, too. There's just so much that Lagos can do for Nigerian entrepreneurs. Because its resources are limited, competition for those resources will continue to drive up the cost of starting and running, a business here. This then presents an extraordinary opportunity to neighbouring States — for a start, Ogun and Oyo (which has Ibadan as its capital). These States can choose what role they'd like to play in this flourishing tech economy.
In this new era of WFH and remote employment, for example, all barriers to talent location are crashing down. Both TalentQL— the tech staffing recruitment portal, and uLesson — the on-demand tutoring company — have proven that, if you can set up Wi-Fi there, you can situate your software engineers and designers there. It doesn't matter if it's the pristine locality of Ile-Ife down in the south or the chilly hills of Jos, near the country's centre.
And with Alerzo, the eye of the government should open to the truth about enabling environments for tech enterprises. Sometimes all it takes to encourage new ventures is an acceptance of new thinking. That and a transportation system that works, dedicated real estate layouts, and (or) tax breaks. When you make your place conducive for creators, make sure they hear about it, and they'll come.
Today, we talk about Nigerian start-ups being Delaware (USA) companies. There's a reason Delaware became the go-to American state to register new corporations. As Mr Awoyemi said, Delaware decided what it wanted to be and it went straight for it.
Hopefully a Nigerian governor or one of his aides will read this article. Hopefully, it will start a conversation in their cabinet. Hopefully, they will do something life-changing with it.
Latest News on Business Post