The Economics of Diversification Versus Specialisation in Nigeria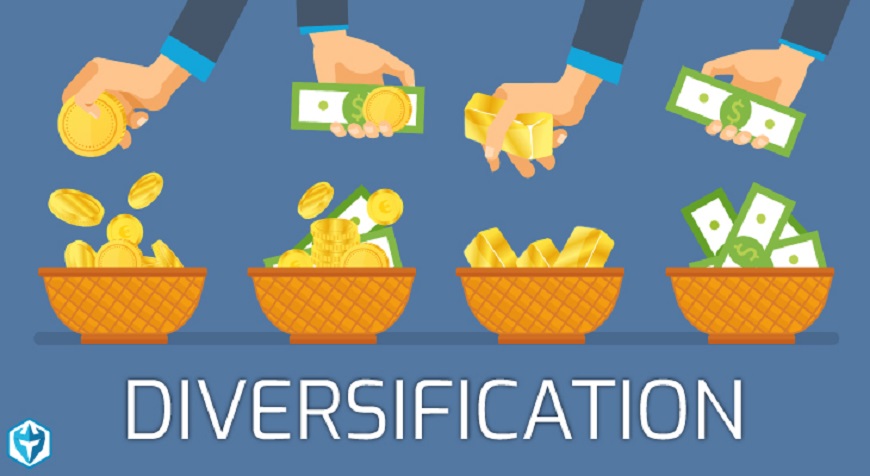 By Oremade Oyedeji
Comparative Advantage as an Alternative Strategy
A few days after I published my opinion piece, The Economics of Nigerians Destroying Nigeria, in which I referred to a well-told story of economics still being recycled, alluding to one former chief of the Central Bank of Nigeria (CBN), who repeatedly stressed that Nigerians were eating up the country's GDP like they consume ponmo, my good friend sent a clip from Channels TV about the Kaduna Investment Forum (KADINVEST) organised annually by "an Obasanjo Boy", Governor Nasir El Rufai, and there was Lamido Sanusi Lamido, his childhood friend, delivering a speech as the guest speaker.
I smiled when I watched a part of the video and decided to save the rest for later and somehow, I forgot to and didn't think about it again until after two days when I saw my friends who enquired if I watched the clip. I told them I hadn't so the one who sent it to me narrated.
The conversation went something like this (* not real names):
Kadri*: You won't believe this, I listened to Lamido's speech at KADINVEST this year, and for the first time at an event like this, he didn't mention ponmo or any Nigerian eating the GDP.
Me: Really? It is not possible, especially at a forum like KADINVEST?
Malik*: what then did he talk about to shore up state revenue, address unemployment or to revive the dead leather, cotton or groundnut industry in Kaduna and its suburbs?
Kadri: Robotics, use of smartphones and smartphone production.
Malik: What are you saying? Has Kaduna started producing smartphones, and even if we plan to start one now, when are we gaining a comparative advantage in smartphone production to attract consumers from Kaduna or Kano talk less of selling to Lagos?
My friend's use of the word "comparative advantage" really got me intrigued and it spurred this piece because I then went to watch Sanusi's speech at KADINVEST 2020.
In his introductory remark, he joked about how his speech has always been a marker for new troubles. Indeed!  According to Sanusi, Nigeria has to take economic diversification more seriously. He said that over-reliance on oil has left the country unproductive. He referenced Malaysia to Nigeria (Typically), giving a breakdown of the economic growth of both countries within a 30-year period (using GDP index).
In his words, we were growing but we did not diversify and that explained the huge levels of poverty in the country. He said that was what exposed Nigeria to huge levels of inequality within the country and vulnerability of the economy to shocks.
When Malaysia started, according to him, they started from a GDP per capita level lower than Nigeria's GDP per capita in 1985. It started from $310 to $4,045 while Nigeria started from $345 to $2,055.
Sanusi said "One way to look at it is to understand the difference between production and consumption," urging the youths to explore the endless possibilities of their smartphones.
How do we understand technology or electricity? He said, "are we consumers or are we producers?" challenging the state to "Produce young men who know that they are worth more than just using their phones to import a pair of shoes."
Sanusi also believes that the groundnut pyramids do not impress the world any more, adding that he wants Kaduna to focus on robotics instead of production of cotton, groundnut, and leather.
That, in my opinion, is very confusing; I am not sure if there will ever be any programmer that that will write an app to produce food at least not like the one which Kaduna State already has in terms of comparative advantage in trading.
Meanwhile, President Muhammadu Buhari, in his October 1 speech, called for a sincere process of national healing as the nation marked the 60th anniversary of its independence from Great Britain.
The President said Nigeria's biggest asset is its human capital asset, the most important any nation requires. KADINVEST forum is a good forum to discuss real economic healing, and in my opinion, Governor El-Rufai has a better idea.
In an article, The Nigerian Context in Emerging New World Order & The Pandemic (Part II), published May 25, 2020, where I mentioned the likely benefits of COVID-19 in Northern Nigeria after many economic analysts challenged Northern states in Nigeria to take advantage of the pandemic in understanding and realigning its economy, El-Rufai simply "hit the nail on the head" then, without mincing words when he spoke then as the head of Northern States Governors' Forum, said he was determined to end the Almajiris' system of education in the north, amidst the spread of COVID-19 among the children.
El-Rufai said the COVID-19 pandemic, which is still pretty much on the ravage today, provided the opportunity to determine the state of Almajiri education. Almajiri is ideally a system of Islamic education practised in northern Nigeria, where young children leave their homes to live with Islamic scholars and learn about religion.
Almajiri has over the years been corrupted with thousands of such children roaming the streets of Northern Nigeria as beggars and without any form of education, contributing to the over 10 million out of school children in Northern Nigeria alone. That is 10 million human capital assets, the most important any nation requires, according to the president speech on October 1.
A focus on Human capital asset development, a 10-year strategy to integrate millions of Almajiri children on the street of Kaduna into taxpayers in the next few years will thereby be increasing state's capacity to generate revenue from personal income tax geometrically.
Let me conclude this article by mentioning trending calls for true federalism, understandable economics and restructuring in Nigeria among many senior citizens recently.
For example, the Guardian and Thisday newspapers headline some days ago noted: We either restructure or breakup – Pastor Adeboye. Likewise, Former President Olusegun Obasanjo was also accused and called Divider-in-Chief recently for the same course, to mention a few.
According to the United Nation document titled 50 years together for a sustainable future, "the necessity of specialisation according to comparative advantage for economic development should continue to be an integral part of policy advice to every state.
"The argument is that every state should develop a comparative advantage in commodities that demand skills and assets it readily has a comparative advantage in trading."
Nigeria may yet produce the first Female Director-General (Dr Ngozi Okonjo-Iweala) of the World Trade Organization (WTO). This may prove that Nigeria can position herself for trading with the world in goods and services she has a comparative advantage in.
Nigeria: Between Persuasive Leaders and Coquettish Behaviour
By Jerome-Mario Utomi
For most of our political history, concept and reality, particularly banking on the underlying understanding of a Coquette by Robert Green, the author of The 48 Laws of Power, it will not be out of place to describe an average Nigerian as a Coquette.
The reason stems from the belief that they are experts at arousing desire through a provocative appearance or an alluring attitude.
Their strength lies in their ability to trap people emotionally and to keep their victims in their clutches long after that titillation of desire. This is the skill that puts them in the ranks of the most effective seducers. Instead of persuasion, some resort to lies, many to propaganda while the rest take to intimidation of their followers.
Regrettable, while this attribute has not only flourished but thrived with unhindered access in Nigeria, it is true that today in many parts of Europe, America and Asia; it is in sharp contrast with the demand of modern leadership. Let's look at particulars that support this claim.
First, writing on the theme the Necessary Art of Persuasion, Jay A Conger, a Henry R. Kravis Research Chair in Leadership Studies at Claremont Mckenna College, noted that gone are the command-and-control days of executives managing by decree.
Persuasion is widely perceived as a skill reserved for selling products and closing deals. It is also commonly seen as just another form of manipulation-devious and to be avoided.
Certainly, persuasion can be used in selling and deal-clinching situations, and it can be misused to manipulate people. But exercised constructively and to its full potential, persuasion supersedes sales and is quite the opposite of deception.
Effective persuasion he argues become a negotiating and learning process through which a persuader leads colleagues to a problem's shared solution. Persuasion does indeed involve moving people to a position they don't currently hold, but not by begging or cajoling. Instead, it involves careful preparation, the proper framing of arguments, the presentation of vivid supporting evidence, and the effort to find the correct emotional match with your audience.
Also, Deborah Tannen, a Professor of Linguistics at Georgetown University, in a similar research report titled The Power of Talk, Who Gets Heard and Why, underlined something that could be described as a missing link in Nigeria's leadership corridor when she among other things thus observed that In organizations, formal authority comes from the position one holds. But the actual authority has to be negotiated day-to-day. The effectiveness of individual managers/leaders depends in part on their skill in negotiating authority and on whether others reinforce or undercut their efforts. The way linguistic style reflects status plays a subtle role in placing individuals within a hierarchy.
Often, so many leaders assume persuasion is a one-shot effort. Persuasion is a process, not an event. Rarely, if ever, is it possible to arrive at a shared solution on the first try. More often than not, persuasion involves listening to people, developing a new position that reflects input from the group, more testing, incorporating compromises, and then trying again. If this sounds like a slow and difficult process, that's because it is. But the results are worth the effort.
Now, this is the lesson that every leader in Nigeria must draw from this conversation.
For a leader to be a successful persuader, Deborah Tannen and Jay A Conger were unanimous in agreement that such a leader must ask this question; do those I am hoping to persuade see me as helpful, trustworthy, and supportive?
The duo also said something striking.
Let's listen again; some leaders think the secret of persuasion lies in presenting great arguments. In persuading people to change their minds, great arguments matter. No doubt about it. But arguments, per se, are only one part of the equation.
Other factors matter just as much, such as the persuader's credibility and his or her ability to create a proper, mutually beneficial frame for a position, connect on the right emotional level with an audience, and communicate through vivid language that makes arguments come alive.
In my view, it will not be considered as an overstatement to conclude that was Nigeria's public office holder's quest to achieve persuasive purpose considered as strategic, that explains as well as propels the never-ending manner with which offices such as the Minister of Information (for the federal government), the Commissioners for Information (states), chief press secretaries, senior special assistant (media), senior special assistant media (technical), special assistant (media), special assistant (information gathering), special assistant (print media) and special assistant (electronic media), among others are created.
Under this arrangement, a government spokesperson communicates to people the work done (i.e. political and institutional) by the government. The task of assisting and supporting the members of the government and the government itself is assigned to the spokesperson.
However, the question may be asked: has the discussed topic any relevance in Nigeria public leadership arena? How well have these appointed/elected public officials performed/harnessed persuasive leadership strategies in their day to day administrations? What is the future of persuasive leadership in Nigeria? What will the state of public leadership in Nigeria be like in hundred years to come; success or failure?
While providing answers to the questions are as important as the piece itself, one thing that bothers me, in addition, is that instead of developing the art and act of persuasive leadership, most of the present public office holders in Nigeria are capped with the spirit/attributes of Paul Joseph Goebbels, a German Nazi politician and Reich Minister of Propaganda of Nazi Germany from 1933 to 1945. He was one of Adolf Hitler's closest and most devoted associates and was known for his skills in public speaking and his deeply virulent antisemitism, which was evident in his publicly voiced views.
This newfound attribute by Nigerian public office holders has made the innocent/well-intentioned position of persuasion in leadership become a platform for fierce political and ideological warfare in ways that negates rationality as human beings.
A great amount of innocent human character has been spilt, wars of words waged, countless souls/ambition persecuted and martyred.
Spokespersons have in recent times failed to communicate noble ideas and ideals. This consequence of their failures is responsible for why anarchy presently prevails in the country and accounts for why Nigerians daily diminish and are impoverished.
Take as an illustration, instead of telling their principals what the real issues are or encouraging them to keep promises that gave them victory at the polls, curtail the challenges confronting the people, and promote consensus politics, some government spokespersons encourage divisiveness, uphold autocratic tendencies, and endorse/promote media trial of political opponents.
In most cases, they become propagandists using radio, television and the internet as outlets to relentlessly false feed Nigerians.
Each time some of these spokespersons are faced with embarrassing facts about their principals, they fall back on data that is hardly objective, generating inferences that can never be described as explicit.
While finding solutions to the unwelcoming behaviours of government's spokespersons will have far-reaching effects on both the public officials and the entire Nigerians, as it is laced with the capacity to engineer socioeconomic prosperity and propel the masses to work together for the greater good of the nation, it has become overwhelmingly urgent for government spokespersons, image makers and media assistants to understand that every decision they make requires a value judgment as different decisions bring different results
Jerome-Mario Utomi, the Programme Coordinator (Media and Public Policy), Social and Economic Justice Advocacy, SEJA, wrote from Lagos. He could be reached via; jeromeutomi@yahoo.com or 08032725374.
New Global Tax Rules to Address Imbalances in Africa's Tax Revenue
By Denny Da Silva
One hundred and thirty-six of the 140 members of the OECD G20 Inclusive Framework, including South Africa, have agreed on a new set of global tax rules that will reform the world's tax system.
Notably, two African countries that are members of the Inclusive Framework have not yet joined the agreement – Kenya and Nigeria.
The two-pillar system will be presented to the G20 Leaders' Summit at the end of October 2021. It will result in a reallocation of taxing rights from resident to source countries of certain multinational enterprises (MNEs), if thresholds are met, in addition to a 15 per cent global minimum tax rate for certain organizations, implemented from 2023. The agreement aims to redress global tax revenue imbalances and is set to benefit developing economies in Africa.
According to African policymakers, a multilateral approach to tax collection has numerous benefits for the continent. Smaller economies like those in Africa are more reliant on business income tax than larger economies.
The African Tax Administration Forum (ATAF) previously noted that 16 per cent of total tax revenue in African countries is from corporate tax, compared to 9 per cent in OECD countries.
African countries have increased their revenue collection methods and have implemented punitive measures to clamp down on tax avoidance measures because the revenue collected is of the utmost importance to the stability of their economies. But current tax rules have meant that African countries could not collect tax revenue from multinationals, even if they were operating profitably in their countries.
The OECD's Pillar One changes enable market jurisdictions to charge income tax on a portion of the profits of large multinational companies operating within their borders. It will reallocate taxing rights from their resident countries to markets where they conduct business and generate profits, regardless of their physical presence in that country.
Pillar One will apply to MNEs with sales over €20 billion and that generate a net profit above 10 per cent (profit before tax/turnover). Amount A has been confirmed at 25 per cent of an MNE's residual profit (i.e. profit in excess of 10 per cent of revenue) and will be allocated to market jurisdictions with sufficient nexus using a revenue-based allocation key – being a revenue of at least €1 million from that jurisdiction (or at least €250,000 for jurisdictions with a GDP of less than €40 billion).
No agreement has yet been reached on the implementation and design of Amount B, which intends to simplify the arm's length principle for baseline marketing and distribution activities, but the intention is for this to be completed in 2022.
Pillar Two proposes a new network of rules that will reallocate taxing rights according to a new global minimum tax regime of 15 per cent – aimed at ensuring a minimum effective net tax rate across all jurisdictions. It will apply to all enterprises generating revenue above €750 million. Model rules for bringing Pillar Two into domestic legislation will be introduced in 2022 and become effective in 2023.
On the African front, ATAF submitted proposals to the OECD on the new agreement and announced in October 2021 that many of its proposals were incorporated into Pillar One, including broadening the agreement to incorporate all sectors but excluding the extractives sector. ATAF stated that resource-rich African countries price their minerals on their "inherent characteristics" and not on "market intangibles", and as such, taxing rights should go to the resource-producing country.
ATAF further noted that their request for greater simplification of some of the rules was also incorporated. Specifically, the nexus threshold was reduced to €1 million, down from €5 million, with a lower threshold of €250 000 for smaller jurisdictions with GDPs lower than €40 billion and no "plus factors." ATAF also secured an elective binding dispute resolution mechanism, as opposed to the existing mandatory dispute resolution process, for eligible developing countries.
ATAF was also pleased that the Subject to Tax Rule (STTR) would be a minimum standard that developing countries can require to be included in bilateral tax treaties with Inclusive Framework members and that the STTR would cover interest, royalties, and a defined set of other payments.
However, there was disappointment that the agreement only allocates 25 per cent of the residual profit to market jurisdictions under Amount A – ATAF had advocated for this to be 35 per cent.
African countries now have until 2023 to implement the new tax rules, navigating difficulties with regard to tax implementation due to capacity challenges and issues with how the rules will impact countries that are not members of the Inclusive Framework.
However, the OECD has stated it will ensure the rules can be effectively and efficiently administered and that they will offer comprehensive capacity-building support to countries that need it.
Overall, the global tax changes are good news for the continent and are expected to result in increased tax revenue for African countries at a time when capital is direly needed for post-pandemic recovery.
Denny Da Silva is the Associate Director of Tax at Baker McKenzie, Johannesburg, South Africa
Delta 2023: Ibori, Okowa and Mulade's Leadership Hypothesis
By Jerome-Mario Utomi
The latest honour bestowed a few days ago on the Delta State Governor, Mr Ifeanyi Okowa, as the Best Performing Governor of the Year in Infrastructural Development in Nigeria has finally said what has been on the minds of Deltans.
Separate from affirming the title of 'Road Master' Deltans code-named the Governor, the award which was presented to Governor Okowa at the Event Centre, Asaba, during the opening ceremony of the 19th International Civil Engineering Conference and Annual General Meeting of the Institution which has its theme as Civil Infrastructure Development: Chal­lenges and Prospects Under Pandemic Situ­ations, more than anything else amplified the belief that Okowa is laced with attributes of a clear thinker as outlined by Justin Merkins in his book titled the Executive Intelligence.
To copiously quote Merkins, he said in parts; there are clear thinkers, muddled thinkers and people that fall in between. Clear thinks -are the ones that can cull everything down into the right points-are very hard to find. But if you get yourself a team of clear thinkers, the possibilities are endless. These are men who see tomorrow, trailblazers and high-level executives, but most often misunderstood by some fellow countrymen still stuck in the old normal of yesterday.
This voiced position about the Governor's performance canvassed by the piece is, and analysis of his scorecard in the past six years of his administration as the governor of the oil-rich Delta State and have been dutifully captured in my previous interventions.
Indeed, while this piece also observes that there exists for the governor, room for improvement in order to finish strong as he desires, I will make a detour to observe/underline that separate from the award bestowed on Governor Okowa, this present intervention is largely a continuation/function of my recent conversation with Comrade Mulade Sheriff, Country Director, Centre for Peace and Environmental Justice, (CEPEJ).
While some of the lessons of that conversation have been shared in my analysis in previous interventions, this particular angle remained untouched but is now relevant to the present discourse.
Adding context to the discourse, Mulade in that report among other concerns, argued that as the nation races towards 2023, there exists an urgent imperative in the state (Delta) for mind restructuring as it relates to the election of leaders.
While admitting that experience in public leadership is important particularly as leadership is both nature and nurture, he, however, urged Deltans to imbibe a new attitude that dwells less on public leadership experience as a prerequisite for determining who will be the next governor of the state, as evidence abounds that most of the so-called experienced public office holders occupied such position in the past without leaving any positive impact or stamp their legacies on the sand of time.
To further buttress his claim as well as strengthen his argument that one can actually perform superlatively as a governor without necessarily capped with previous public leadership experience, he pointed to the fact that the likes of James Onanefe Ibori had no record of previous public leadership experience before assuming the position of governor of the state in May 1999. Yet, his record of sterling achievements and the echo of the regime keeps reverberating because of the foundation he laid and his fundamental style of governance that was an empowerment whirlwind.
Of course, Mulade may be right! And again, looking at a report titled the Views From Delta State authored by Eromo Egbejule, a Nigerian writer and journalist and published December 9, 2016, by the Africa Research Institute, it becomes obvious that Mulade is not alone in this line of thinking.
Egbejule in that report noted in parts; under Ibori, things were far from perfect, but progress was at least visible. He built bridges to hitherto inaccessible towns such as Omadino and Bomadi, across the Forçados River; and scores of roads were constructed across the state's three senatorial districts. The education sector also benefited from the state government's investments in the early 2000s.
A number of higher institutions were built: three polytechnics, a college of physical education and a navy school. Medical students at Delta State University also benefited from a new teaching hospital, albeit in the governor's hometown.
Ibori's greatest impact was in the sports sector. An indoor sports complex was constructed in the state capital Asaba. Oghara got a brand-new stadium, along with a total transformation from a glorified village to a mini-city. Sapele, Oleh, Ughelli and other towns also got new stadiums or upgrades to existing facilities. Perhaps it was a ploy to serialise stealing or a genuine desire to spread development across the state – or both. Either way, it worked brilliantly.
There was an active youth development programme. There were clinics for referees, scholarships for athletes and early release of funds was encouraged to allow athletes the necessary time to prepare properly.
Delta State topped the medals table at the National Sports Festival in 2000, 2004 and 2006, and came second in 2002. In 2002 and 2006, it hosted the African Women Cup of Nations Championship (as it is now known). Ibori was revered for bringing international football to the state, the report concluded.
Thus, as the build-up to political activities for the Delta 2023 governorship race gradually gathers momentum, it is important in my view that the state goes for someone with leadership qualities and sterling integrity to succeed Governor Okowa from May 29, 2023.
The state needs a leader that will sustain Okowa's achievements and engineer development in the state without excess socioeconomic hardship and environmental degradation, but in a way that both protects the rights and opportunities of coming generations and contributes to compatible approaches.
A leader that will bring about the infusion of human rights principles of participation, accountability, transparency and non-discrimination towards the attainment of equity and justice in development initiatives in the state in a particular way and process that allows the realization of economic, social and cultural rights, as well as civil and political rights, and all fundamental freedoms, while expanding the capabilities and choices of the individual.
Once more, while it is obvious that Deltans experienced a period of economic growth under Ibori, Emmanuel Udughan and Okowa's administrations, the likes of which most of the states in the federation had never before seen, I, however, hold the opinion that in 2023, the state will need as a state governor someone that will provide an answer to the question as to what exactly impedes the development of the Niger Delta/ Coastal areas and other rural communities of the state.
Find out why the legislative framework guiding the region is not providing a strong source of remedy for individuals and communities negatively affected by oil exploration and production in the coastal communities. Determine why it is not effective and enforceable; why the framework is not acting as a legal solution to the issues of oil-related violations.
Finally, although Governor Okowa has stated in clear terms that only God knows who will succeed him, it is, however, important for Deltans to pray and work for an authentic leader who will demonstrate a passion for his purpose, practice his values consistently and lead with his heart as well as his head.
Jerome-Mario Utomi is the Programme Coordinator (Media and Public Policy), Social and Economic Justice Advocacy (SEJA), Lagos. He could be reached via jeromeutomi@yahoo.com/08032725374.
Latest News on Business Post