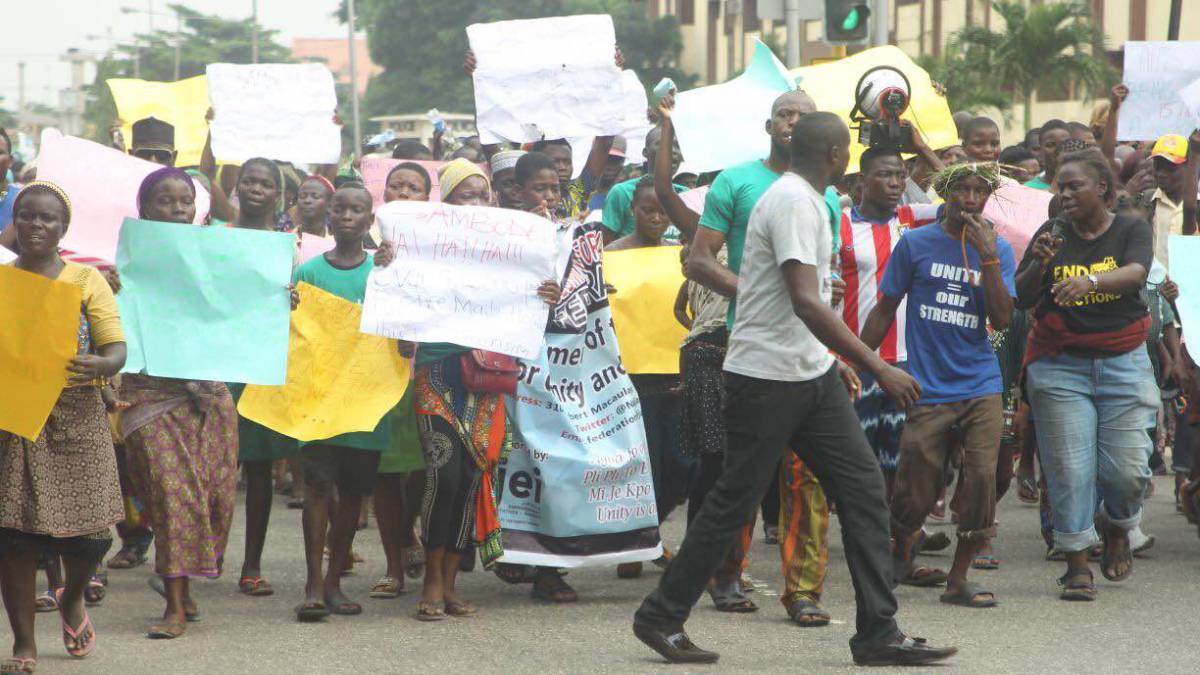 By Dipo Olowookere
About 158 protesters and members of the Otodo-Gbame community in Lagos, who were apprehended last week, have now been released.
The Lagos Police Command, in a statement on Friday, November 17, 2017, disclosed that it released the protesters on Thursday.
The 158 demonstrators were members of the Otodo-Gbame community protesting the destruction of their community by the Lagos State government earlier this year.
They were apprehended by the police for breaching public peace during their demonstration at the government house in Alausa, Ikeja.
During their protest last week, members of the community blocked major roads at the government house, which the police said amounted to a breach of public peace, which resulted into serious panic by the members of the public.
It later took the intervention of men of the Lagos State Police Command to calm the situation, restoring peace and order.
The police said those involved have been made to take an undertaken to embrace and maintain peace in any part of Lagos.
However, the command appealed to members of the public that henceforth, when demonstrating or airing their grievances, they should do so in a peaceful manner and must not constitute themselves in a manner likely to cause a breach of public peace as the command is committed to the safety of Lagosians generally.