N40b: SERAP Sues FG Over Double Pay for Ex-Governors Now Senators, Ministers
By Dipo Olowookere
A suit has been filed by the Socio-Economic Rights and Accountability Project (SERAP) against the Federal Government at the Federal High Court in Ikoyi, Lagos State.
SERAP, in the suit number FHC/L/CS/1497/17 filed last Friday, accused the FG of failing to stop former Governors and now serving Senators and Ministers from receiving double pay and life pensions.
The popular group also said Federal Government has failed to seek recovery of over N40 billion of public funds unduly received by these public officers.
SERAP had asked the Attorney-General of the Federation and Minister of Justice, Mr Abubakar Malami, to use his "position as a defender of public interest to institute legal actions to stop former Governors from enjoying emoluments while drawing normal salaries and allowances in their positions as senators and ministers."
But the group said this request was never worked on.
As a result, the organisation, pursuant to Order 34, Rules 1 and 3 of the Federal High Court Rules 2009 and the inherent jurisdiction of the court, argues that, "Public function should be exercised in the public interest.
"Double emoluments promote private self-interest or self-dealing. By signing double emoluments laws, which they knew or ought to know that they would be beneficiaries, these former governors have abused their entrusted positions, and thereby obtained an undue advantage, contrary to article 19 of the UN Convention against Corruption to which Nigeria is a state party."
The suit is seeking the following reliefs: AN ORDER granting leave to the applicant to apply for Judicial Relief and to seek an order of Mandamus directing and or compelling the Respondent to urgently institute appropriate legal actions to challenge the legality of states' laws permitting former governors, who are now senators and ministers to enjoy governors' emoluments while drawing normal salaries and allowances in their new political offices; and to identify those involved and seek full recovery of public funds from the former governors.
AND for such order or other orders as this Honourable Court may deem fit to make in the circumstance.
The organization is also arguing that "Senators and ministers should not be receiving salaries and pensions running into billions of naira from states that are currently unwilling or unable to pay their workers' salaries and pensioners' entitlements. National and international laws implicitly forbid public officials entrusted with public resources from granting to themselves emoluments for life while serving in other public offices including as senators and ministers."
The suit read in part: "Taking advantage of entrusted public offices and positions to enact laws to grant double emoluments and large severance benefits to serving public officials amounts to not only an abuse of office but also incorrect, dishonourable and improper performance of public functions, as per the provisions of paragraph 2 of article 8 of the United Nations Convention Against Corruption."
"By virtue of Sections 150 and 174 of the 1999 Constitution of the Federal Republic of Nigeria (as amended) and Section 26 (2) of the Corrupt Practices and Other Related Offences Act 2000, the Respondent as the Chief Law Officer of the country and the defender of public interest is constitutionally and statutorily empowered to institute and undertake criminal proceedings against any person in Nigeria in respect of any offence created by or under any Act of the National assembly in superior courts in Nigeria."
"The Federal Government has a responsibility to stop former governors from receiving double pay at the expense of workers and pensioners. This position is buttressed by article 27 of the Vienna Convention on the Laws of Treaties, which provides that no state can justify the noncompliance with an international treaty with reference to internal law, including even the constitution."
No date has been fixed for the hearing of the suit.
It would be recalled that following SERAP's letter to Mr Malami, the Senate President, Mr Bukola Saraki, told the News Agency of Nigeria (NAN) Forum in Abuja, that he wrote a letter to the state government to stop the payment of the pension "the moment I saw that SERAP allegation."
He said, "No, I'm not collecting pension; the moment I saw that allegation, I wrote to my state to stop my pension."
So far, Dr Kayode Fayemi Minister of Mines and Steel Development and his counterparts in the Ministry of Labour and Employment, Senator Chris Ngige, and Minister of Power, Works and Housing Babatunde Fashola have denied ever receiving double payments and retirement benefits as former governors in addition to other roles in public office.
SERAP's letter to Mr Malami read in part: "Under the Lagos Pension Law a former governor will enjoy the following benefits for life: Two houses, one in Lagos and another in Abuja estimated to cost between N500m and N700m. Others are six brand new cars replaceable every three years; furniture allowance of 300 percent of annual salary to be paid every two years, and a close to N2.5m as pension (about N30m pension annually); free medicals including for his immediate families; 10 percent house maintenance; 30 percent car maintenance; 10 percent entertainment; 20 percent utility; and several domestic staff."
"In Rivers, state law provides 100 percent of annual basic salaries for ex-governor and deputy, one residential house for former governor anywhere of his choice in Nigeria; one residential house anywhere in Rivers for the deputy, three cars for the ex-governor every four years; two cars for the deputy every four years; 300 percent of annual basic salary every four years for furniture; 10 percent of annual basic salary for house maintenance."
"In Akwa Ibom, state law provides for N200m annual pay to ex governors, deputies; pension for life at a rate equivalent to the salary of the incumbent governor/deputy governor respectively; a new official car and utility-vehicle every four years; one personal aide and provision of adequate security; a cook, chauffeurs and security guards for the governor at a sum not exceeding N5m per month and N2.5m for the deputy governor. Others are: free medical services for governor and spouse at an amount not exceeding N100m for the governor per annum and N50m for the deputy governor; a five-bedroom mansion in Abuja and Akwa Ibom and allowance of 300 percent of annual basic salary for the deputy governor; 300 percent of annual basic salary every four years and severance gratuity."
"Similarly, the Kano State Pension Rights of Governor and Deputy Governor Law 2007 provides for 100 percent of annual basic salaries for former governor and deputy; furnished and equipped office; a 6-bedroom house; well-furnished 4-bedroom for deputy, plus an office; free medical treatment along with immediate families within and outside Nigeria where necessary; two drivers; and a provision for a 30- day vacation within and outside Nigeria."
"In Gombe State, there is N300 million executive pension benefits for the ex-governors. In Kwara State, the 2010 law gives a former governor two cars and a security car replaceable every three years; a well-furnished 5-bedroom duplex; 300 per cent of his salary as furniture allowance; five personal staff; three State Security Services; free medical care for the governor and the deputy; 30 percent of salary for car maintenance; 20 per cent for utility; 10 percent for entertainment; 10 per cent for house maintenance."
"In Zamfara State, former governors receive pension for life; two personal staff; two vehicles replaceable every four years; two drivers, free medical for the former governors and deputies and their immediate families in Nigeria or abroad; a 4-bedroom house in Zamfara and an office; free telephone and 30 days paid vacation outside Nigeria. In Sokoto State, former governors and deputy governors are to receive N200m and N180m respectively being monetization for other entitlements which include domestic aides, residence and vehicles that could be renewed after every four years."
"The abolition of such laws therefore is a necessary first step towards delivering on the constitutional promise of equal protection and equal benefit of the law for a distressingly large number of Nigerians. Otherwise, public officials will remain seriously out of touch with a major source of poverty and discrimination in the country."
"According to our information, those who reportedly receive double emoluments and large severance benefits from their states include: Rabiu Musa Kwankwaso (Kano); Kabiru Gaya (Kano); Godswill Akpabio (Akwa Ibom); Theodore Orji (Abia); Abdullahi Adamu (Nasarawa); Sam Egwu (Ebonyi); Shaaba Lafiagi (Kwara); Joshua Dariye (Plateau), and Jonah Jang (Plateau). Others include: Ahmed Sani Yarima (Zamfara); Danjuma Goje (Gombe); Bukar Abba Ibrahim (Yobe); Adamu Aliero (Kebbi); George Akume (Benue); and Rotimi Amaechi (Rivers)."
Hakeem Baba-Ahmed's Comments on Peter Obi Soothe Igbo Pressure Group
By Aduragbemi Omiyale
The Director of Publicity and Advocacy of the Northern Elders Forum (NEF), Mr Hakeem Baba-Ahmed, has been praised for his comments on the presidential candidate of the Labour Party (LP) in the 2023 general elections, Mr Peter Obi.
Pan-Igbo socio-political pressure group, the South East Revival Group (SERG), in a statement signed by its national coordinator, Mr Willy Ezugwu, said Mr Baba-Ahmed is a patriot, who has the interest of Nigeria at heart.
After a meeting with the former Governor of Anambra State recently, the NEF spokesman tweeted, "I spent valuable time with Mr Peter Obi this morning. I wish those who see him as an ethnic candidate can get to know him better.
"I also wish those who try to sell him will tone down his ethnic identity. I hope the nation will see the candidates up close, we could see a revolution."
These words were soothing to SERG and described them as a "rare patriotic view" of Mr Baba-Ahmed, who the group said "never spoke as a politician but as a patriot and courageous statesman."
"We commend the rare patriotic view of the Director of Publicity and Advocacy of the Northern Elders Forum (NEF), Dr Hakeem Baba-Ahmed, on Mr Peter Obi's presidential bid and anyone who thinks otherwise is either a typical politician with a vested interest or an ethnic bigot who should not be taken seriously.
"Nigerians yearned for change in 2015 based on what was presented to them by a political party but they have so far been disappointed by the choice that was made.
"Ahead of the 2023 general elections, the ordinary citizens of Nigeria, irrespective of political and religious affiliations, have taken charge and made a choice of a presidential candidate they deserve after the All Progressives Congress (APC) and the Peoples Democratic Party (PDP) disappointed them by their wrong choices.
"No patriotic Nigerian can approach the presidential bid of Mr Peter Obi from ethnic or religious perspectives. Support for Mr Obi is a vote for competence and accountable leadership.
"On his part, the Convener of the Northern Elders' Forum (NEF), Prof Ango Abdullahi, nailed it when he clearly stated that neither Atiku Abubakar, the Presidential Candidate of the Peoples Democratic Party (PDP) nor Asiwaju Bola Tinubu of the ruling All Progressives Congress (APC) can fix Nigeria's challenges.
"Therefore, we urge all lovers of good governance, rule of law, infrastructure development, national unity, security of lives and property, as well as quality education to key into the Peter Obi Movement ahead of the 2023 presidential election for the sake of the future of Nigeria and her peoples of all tribes and religion," the statement read.
Reps Invite PenCom, PTAD Over Failure to Pay Pensioners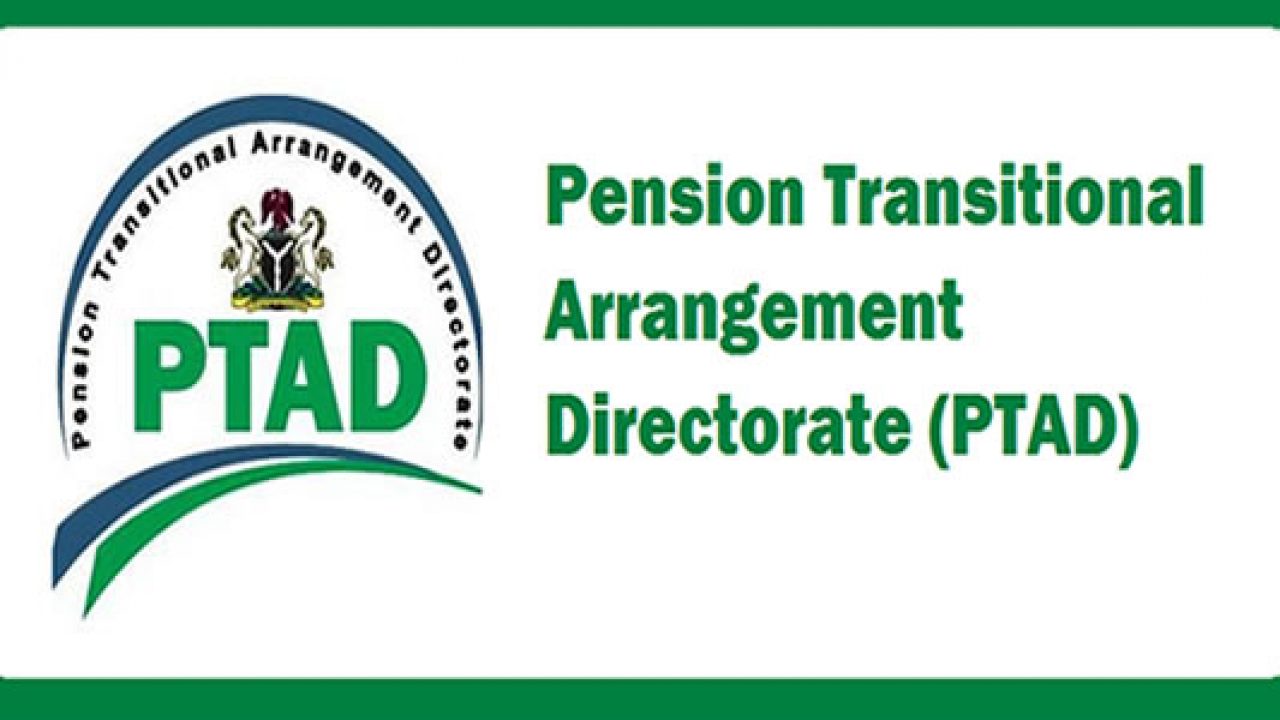 By Aduragbemi Omiyale
The Director-General of the National Pension Commission (PenCom) and the Executive Secretary of the Pension Transitional Arrangement Directorate (PTAD) have been asked to explain to the House of Representatives Committees on Pension and Public Service Matters why they have failed to pay federal civil service retirees their pensions for nine months.
This directive was given to the officials after a lawmaker from Edo State, Mr Sergius Ose-Ogun, moved a motion on the matter on the floor of the lower chamber of the National Assembly in Abuja on Tuesday.
Also to appear before the panels are the Head of Service (HoS) of the federation and the Accountant-General of the Federation (AGoF).
Presiding over the plenary today, the Speaker of the House of Reps, Mr Femi Gbajabiamila, directed the teams to investigate the alleged non-payment of pension to the retirees by PTAD within four weeks and report back to the lower parliament with their findings.
While moving his motion today, Mr Ose-Ogun described as "unacceptable" the claims by PTAD that the non-payment was caused by technological glitches, specifically from the AGoF and the Government Integrated Financial Management System (GIFMIS).
According to him, the failure of the agency to pay pensioners' monthly pensions and gratuities under the "Defined Benefits Scheme for the said period of nine months…amounts "to gross incompetence and ineffectiveness" as Section 32(b) of the Pension Reform Act Cap P4 Laws of the Federation of Nigeria, 2004 saddles PTAD with the responsibility of carrying out functions aimed at ensuring the welfare of pensioners.
He said emphasised that Section 14(2) (b) of the Constitution of the Federal Republic of Nigeria, 1999 (as amended) provides that the security and welfare of the people of Nigeria shall be the primary purpose of government.
He used the opportunity for the House to look into the matter based on Section 88 (1) and (2) of the Constitution of the Federal Republic of Nigeria, 1999 (as amended), which empowers the National Assembly to conduct investigations into the activities of any authority executing or administering laws made by the National Assembly.
INEC Gives Tinubu, Obi July 15 Deadline to Confirm Running Mates
By Adedapo Adesanya
The Independent National Electoral Commission (INEC) has given presidential candidates of the various political parties partaking in the 2023 general elections until July 16, 2022, to confirm their running mates.
Nigerians head to the polls next year to elect someone to replace President Muhammadu Buhari, who leaves office on May 29, 2023, after he must have served a two-term of eight years.
Early this month, most political parties held their presidential primaries and while names have been submitted to the electoral umpire, there are speculations that things may still change.
The latest announcement is coming after the electoral body released the list of candidates of political parties for the 2023 general elections and it includes names of presidential candidates and their vice-presidential selections, as well as senatorial and House of Representatives candidates.
Presidential candidates on the list are Mr Bola Tinubu of the ruling All Progressives Congress (APC) and his running mate, Mr Ibrahim Masari; and Mr Atiku Abubakar of the Peoples Democratic Party (PDP) and his running mate, Mr Ifeanyi Okowa.
Others are Mr Peter Obi of the Labour Party (LP) and his running mate, Mr Doyin Okupe; and Mr Osita Nnadi of the Action Peoples Party (APP) and his running mate, Mr Isa Hamisu.
The other presidential candidates are Mr Abiola Kolawole of the Peoples Redemption Party (PRP) and his running mate, Mr Ribi Marshal; Mr Rabiu Musa Kwankwaso of the New Nigeria People's Party (NNPP) and his running mate, Mr Johnson Oladipupo; Mr Yabagi Sani of the Action Democratic Party (ADP) and his running mate, Mr Udo Okey-Okoro; Mr Ado-Ibrahim Abdulmalik of the Young Progressives Party (YPP) and his running mate, Mr Enyinna Kasarachi.
Also are Mr Omoyele Sowore of the African Action Congress (AAC) and his running mate, Mr Garba Magashi; Mr Mamman Dantalle of the Allied Peoples Movement (APM) and his running mate, Mrs Ojei Princess; Mr Chukwudi Umeadi of the All Progressives Grand Alliance (APGA) and his running mate, Mr Koli Mohammed; Mr Oluwafemi Adenuga of the Boot Party (BP) and his running mate, Mr Turaku Mustapha; Mr Daberechukwu Nwanyanwu of the Zenith Labour Party (ZLP) and his running mate, Mr Ramalan Abubakar; Mr Dumebi Kachikwu of the African Democratic Congress (ADC) and his running mate, Mr Ahmed Mani; and Mr Hamsa Almustafa, presidential candidate, Action Alliance (AA) and his running mate, Mr Chukwuka Johnson.
The duo of Mr Tinubu and Mr Obi, while submitting their running mates, claimed they may still change them after consultations with key stakeholders.
The timetable and schedule of activities for the 2023 general elections released by INEC indicate that political parties have less than 20 days to withdraw or replace their candidates and running mates for the presidential and National Assembly elections.
Nigeria's presidential and National Assembly elections have been slated for February 25, 2023, while governorship and state assembly elections will be held on March 11, 2023.
Initially, February 18, 2023, was chosen for the presidential poll but the date was amended after the signing of the amendments to the Electoral Bill by President Buhari.
Latest News on Business Post