Nigeria's HelpMum Wins $50,000 from Waislitz Global Citizen Award
By Adedapo Adesanya
Nigerian health tech startup, HelpMum, has been announced as one of and the only African and among the four global winners for the 2021 Waislitz Global Citizen Award.
HelpMum was selected as the winner for the Waislitz Global Citizen COVID–19 Response award and would receive $50,000 as part of winning the award.
The Waislitz award is an annual cash reward (if up to a total of $250,000) presented by the Melbourne-based Waislitz Foundation with support from Mesoblast to individuals who are considered to be global changemakers.
The institution believes that the cash prize will enable the recipients to further implement their advocacy efforts especially to end extreme poverty.
This year, the 2021 Waislitz Global Citizen Awards applicants were evaluated in five areas: global citizenship, proof of concept, disruption, scalability, and adaptability.
According to the platform, hundreds of applications were received from participants from across the world but had to select four whose projects stood out as especially creative and important in the fight to defeat poverty.
The four winners include Bina Shrestha who founded Build Up Nepal, an organization that helps rural families build homes with environmentally friendly materials and offers entrepreneurial opportunities to people.
Other winners include Tania Rosas' Fundación el Origen (Origin Learning Fund), Jimmy Pham's  Know One Teach One (KOTO) and HelpMum, founded by Dr Abiodun Adereni.
HelpMum provides an e-learning platform to train community birth attendants in their indigenous languages. It also provides a vaccination tracking system where expectant mothers in targeted remote areas are registered to encourage immunisation for their babies.
The startup works to ensure safe and hygienic delivery among pregnant women in rural and underserved communities through the distribution of affordable birth kits including cleansed gloves, antiseptic soaps, sterilised delivery mats and maternity pads.
HelpMum has so far worked with over 20,000 pregnant women and nursing mothers as well as more than 500 healthcare workers. In the throes of the COVID-19 pandemic in 2020, the startup donated 10,000 face masks to pregnant women, nursing mothers as well as traditional birth attendants in rural health centres.
This is not the first time that the start will be recognised as it received a $250,000 grant in 2018 as one of the Google Impact Challenge winners. It later won a $5,000 grant from the United Nations Conference on Trade and Development (UNCTAD).
Speaking on the award, Dr Abiodun said, "Winning this award will help us at HeloMum scale our solutions —especially those we developed during COVID, help accelerate the impact we've had so far, and save more lives in remote communities. We are extremely grateful for this support from Global Citizen, Waislitz Foundation, and Mesoblast."
CNPP Accuses APC, PDP of Undermining Democratic Growth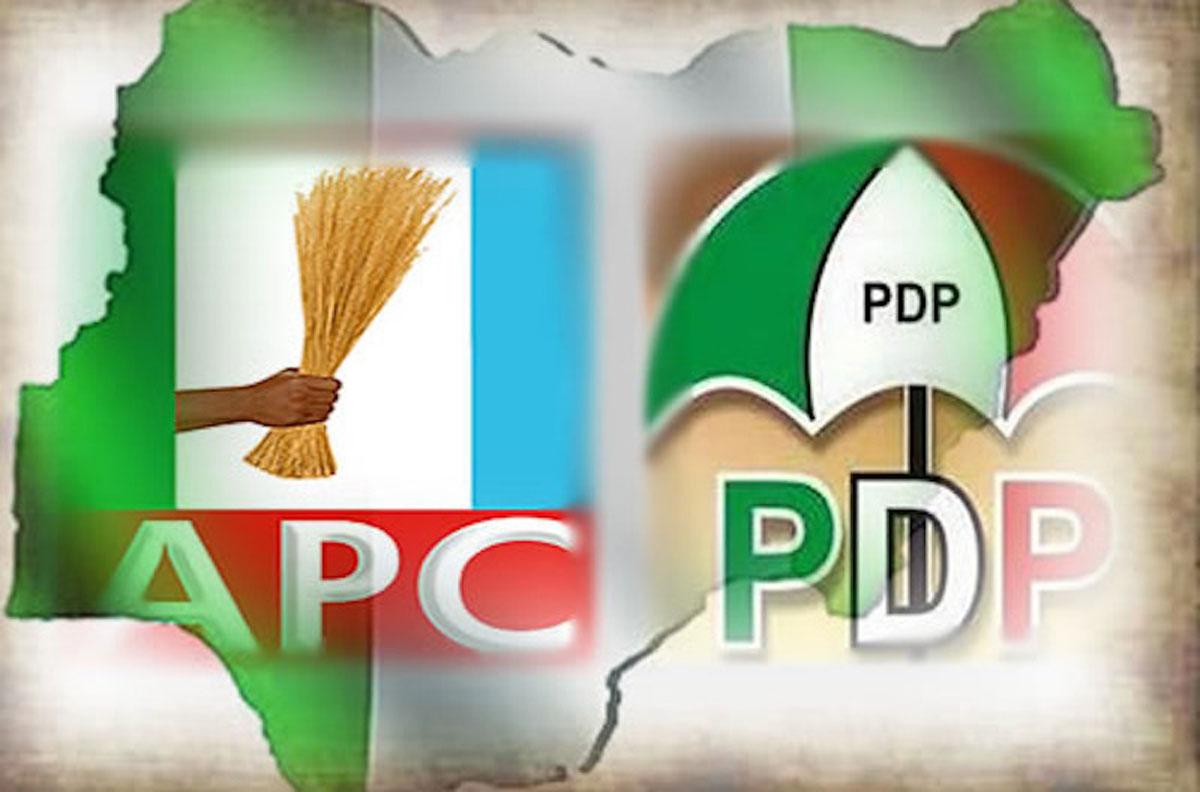 By Modupe Gbadeyanka
The ruling All Progressives Congress (APC) and the opposition Peoples Democratic Party (PDP) have been accused of gradually undermining democratic growth by failing to live up to their democratic responsibility to the nation.
This allegation was made by the Conference of Nigeria Political Parties (CNPP) in a statement issued in Abuja by its Secretary-General, Mr Willy Ezugwu.
The group, which is the umbrella association of all registered political parties and political associations in the country, noted that the two political parties have continued on the part of impunity as a result of lack of internal party democracy and other cornerstones of democracy.
According to the CNPP, this has resulted in the emergence of factions and cliques in the parties after every election or party primary.
"Due to the continued indulgence in anti-democratic tendencies, internal democracy in Nigeria's political parties has continued to nose-dive in the last 22 years of our democratic experiments.
"The two self-acclaimed biggest political parties in Nigeria, the APC and the PDP have continued to clench on practices that negate the core tenets of democracy globally, leading to stagnated growth of Nigeria's democracy and the sustenance of bad governance at all levels of government.
"As a result of lack of interest in such cornerstones of democracy like freedom of speech and rights to hold a divergent opinion, inclusiveness and equality, citizenship, consent of the governed in decision making, and trampling on their rights to choose their leaders, among others, Nigerians have continued to wallow in wants and penury in the midst of plenty.
"This is why the two parties have continued to manipulate the country's political space, exchanging members and elected officials who decamp at will and maintaining a high level of disregard to their own party's constitution such that the courts have become the last resort for most aggrieved members who can afford the cost of litigation.
"The internal conflict resolution mechanisms in both political parties are either hijacked by competing godfathers or such mechanisms are comatose, merely existing in their party constitutions.
"As impunity has continued to thrive in the two political parties, the consequence is the unending emergence of factions and cliques of aggrieved members at the end of every internal election, including congresses and primary elections.
"Nigeria's democracy cannot advance beyond where we are as the country will continue to recycle corrupt politicians and their cronies that end up impoverishing the populace. This will remain our experience if the bar of internal democracy and adherence to the cornerstones of democracy is not raised and given priority by the two dominant parties.
"We, therefore, challenge the APC and the PDP, as leading political parties, to live by the example of standards of democratic parties as we approach the 2023 general elections. This will not only deepen democracy in the country but also ensure that the people's rights to choose their leaders within the parties and at general elections are upheld without manipulations, rigging or impositions," the CNPP stated.
Osinbajo Lauds US Advocacy on Climate Change
By Sodeinde Temidayo David
Nigeria's Vice President, Mr Yemi Osinbajo, has expressed gladness as the United States of America (USA) is fully back on board the climate change global agenda, in a commendable restoration of the US government's support for the Paris Agreement.
Mr Osinbajo expressed this excitement when he received a delegation from the United States and discussed issues of interest to both countries on climate change action.
"We are happy that the US is fully on board with climate change and back to the table on this issue.
"I think one has to commend the drive that this U.S. administration has put behind climate change," the Vice President noted.
It could be recalled that four years ago, the immediate past President of the US, Mr Donald Trump, withdrew his country from the Paris Agreement.
But the administration of Mr Joe Biden, on the assumption of office, announced the restoration of America's commitment to the deal.
During the visit yesterday, Mr Osinbajo restated Nigeria's position on a just transition from fossil fuels to clean energy, ahead of the net-zero emissions 2050 target.
"We are concerned, amongst other things, first about some of what has been going on, especially around gas as an effective transition fuel, and how many of the Development Finance Institutions (DFIs) and some countries are insisting that gas projects should be defunded.
"This is a principal concern to us; it is one that we have made central to our advocacy and it is one of the issues that we intend to promote at the COP26," the VP noted.
He informed the US delegation of Nigeria's Energy Transition Plan, which is the first in Africa.
"We have done the costing for it and all of what is required to be able to hit net-zero by 2050. Also, what the implications would be, given the constraints there, and how realistic it would be to get to net-zero by 2050 or not," he added.
According to Mr Osinbajo, Nigeria is looking forward to participating in the democracy summit to be hosted by US President Joe Biden later this year.
He noted that one of the things that have always been the topic in the country is how to ensure that illicit financial flows are discouraged.
He further stressed that the international monetary and financial systems have a role in stopping it.
"Looking at what happened in the last few years, we have received quite a bit of support from the U.S. government, especially in terms of the repatriation of several of the looted funds, and we hope to continue to get the cooperation of the US," the respected lawyer said.
On behalf of the federal government, the VP also commended the US government for donating over 3.5 million doses of COVID-19 vaccines to Nigeria.
Eid-el-Maulud: Akande-Sadipe Sues for Peace in Nigeria
By Modupe Gbadeyanka
Chairman of the House of Representatives Committee on Diaspora, Ms Tolulope Akande-Sadipe, has tasked Nigerians to pray for the peace and prosperity of the nation.
The lawmaker gave this charge in a statement issued by her Special Adviser on Media and Publicity, Mr Olamilekan Olusada, to celebrate this year's Eid-el-Maulud.
She urged the citizens of the Oluyole Federal Constituency, who she represents at the House of Representatives, and Nigerians home and in the diaspora to show love to one another regardless of political differences, ethnic, tribe, religious and cultural diversity and to promote peaceful coexistence as a nation.
"I rejoice with all Muslim brethren on the celebration of this year's Eid Maulud and urge Nigerians to pray for peace and prosperity in the nation," Ms Akande-Sadipe was quoted as saying in the statement.
"This is a celebration of the birth of our dear Prophet Muhammad (peace and blessings be upon him) who demonstrated over his life, that we can co-exist and prosper through peace.
"To be a greater nation we need to follow the exemplary lifestyle of Prophet Muhammad (SAW) and emulate the teachings and leadership qualities of the Holy Prophet, by a life of non-violence, love and harmony," she further said.
"Nigeria needs to drive peace, stability and prosperity in sub-Saharan Africa. Without a peaceful, democratic and economically thriving Nigeria, it would be hard to get governance right in the region," she added.
The lawmaker also revealed that Nigeria's population is projected to surpass that of the United States by 2050, stressing that it will be impossible to co-exist as a nation of stability and prosperity without a peaceful, democratic and economically thriving Nigeria.
Latest News on Business Post