SERAP Asks Buhari to Investigate Poverty Alleviation Programmes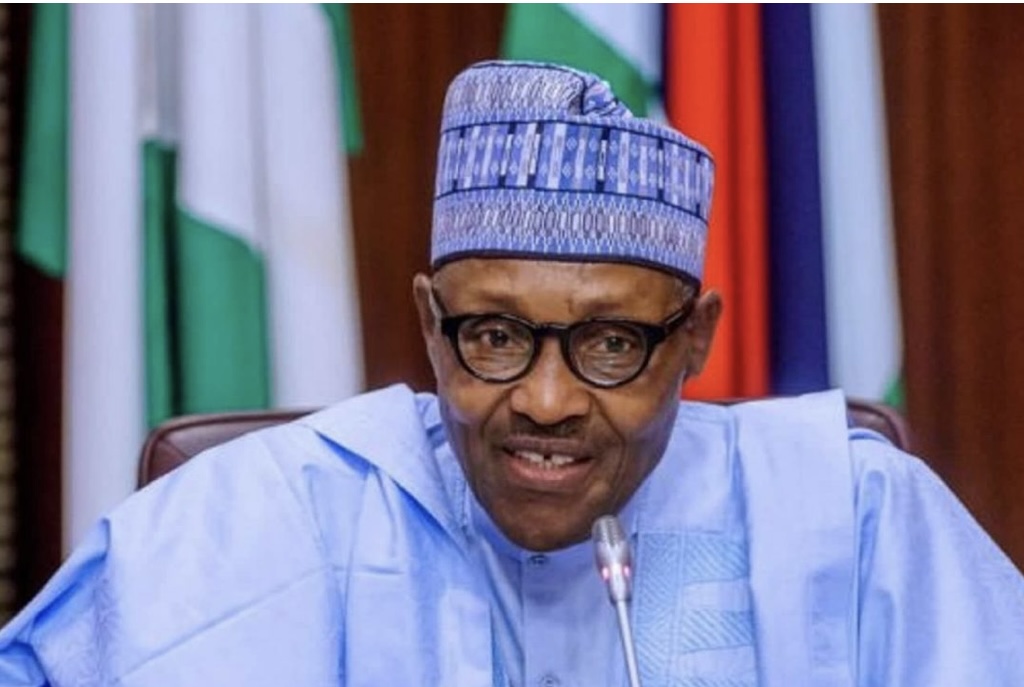 By Adedapo Adesanya
Socio-Economic Rights and Accountability Project (SERAP) has urged President Muhammadu Buhari to investigate his administration's poverty alleviation programmes following the disclosure that over 130 million Nigerians are multidimensionally poor.
In a letter dated November 19, 2022, and signed by SERAP deputy director, Mr Kolawole Oluwadare, the organisation charged the president to "promptly set up a presidential panel of enquiry to thoroughly, impartially, effectively and transparently investigate spending on all social safety nets and poverty alleviation programmes and projects executed between 2015 and 2022."
SERAP also urged him "to ensure the findings of any such investigation are widely published, and suspected perpetrators of corruption and mismanagement of public funds meant to take care of the poor should face prosecution as appropriate, if there is sufficient evidence, and any stolen public funds should be recovered."
A recent report by the National Bureau of Statistics (NBS) showed damning revelations that some 133 million Nigerians are poor, despite the government reportedly spending N500 billion yearly on 'social investment programmes.' Half of all poor people in the country are children.
The organisation said, "The report suggests a grave violation of the public trust and the lack of political will to genuinely address poverty and uphold your government's constitutional and international human rights obligations."
SERAP said, "The report that 133 million Nigerians are poor suggests corruption and mismanagement in the spending of trillions of naira on social safety nets and poverty alleviation programmes, including the reported disbursement of over $700 million from the repatriated Abacha looted funds to these programmes."
"Your government has legal obligations to effectively and progressively address and combat extreme poverty as a matter of human rights."
"The failure to address extreme poverty has resulted in high levels of inequality, and serious violations of economic and social rights of Nigerians, particularly the socially and economically vulnerable sector of the population," it added.
The letter, copied to Mr Olivier De Schutter, UN Special Rapporteur on extreme poverty and human rights, read in part: "These grim revelations by the NBS show the failure to fulfil your oft-repeated promise to lift 100 million Nigerians out of poverty, and that no one will be left behind.
"We would be grateful if the recommended measures are taken within seven days of the receipt and/or publication of this letter. If we have not heard from you by then, SERAP shall take all appropriate legal actions to compel your government to comply with our request in the public interest.
"The report also shows that the purported social safety nets and poverty alleviation programmes are clearly not working. It also shows a failure by your government to uphold the constitutionally and internationally guaranteed human rights of the Nigerian people.
"SERAP also urges you to prioritise investment in quality education and healthcare and to redirect some of the unnecessary spendings in the 2023 budget, such as spending by the presidency on feeding and travels, and money allocated to the National Assembly in the budget to address poverty as a human rights issue.
"A supplementary appropriation bill, which reflects the proposed redirected budget, should be urgently sent to the National Assembly for its approval.
"Your government has a sacred duty to ensure transparency and accountability in the spending of the country's resources, including the spending of public funds on social safety nets and poverty alleviation programmes and projects.
"Section 14(2)(b) of the Nigerian Constitution of 1999 [as amended] provides that, 'the security and welfare of the people shall be the primary purpose of government.'
"Under Section 16(1)(a)(b), your government has the obligations to 'harness the resources of the nation and promote national prosperity and an efficient, a dynamic and self-reliant economy', and to "secure the maximum welfare, freedom and happiness of every citizen.
"Nigeria has also ratified the African Charter on Human and Peoples' Rights and the International Covenant on Economic, Social and Cultural Rights, which recognize legally enforceable economic and social rights, such as the rights to education, health, safe food and clean water, security, and shelter.
"Allegations of corruption in social safety nets and poverty alleviation programmes pose both direct and indirect threats to human rights and contribute to extreme poverty in the country.
"Nigerians have the right to be free from poverty. Extreme poverty is the greatest denial of the exercise of human rights, as it denies millions of Nigerians not only their economic and social rights but also civil and political rights such as the rights to life, human dignity, and political participation.
"Political freedom and participation are closely related to human development. Without economic and social rights, people cannot effectively enjoy their political freedom. Therefore, effectively and progressively addressing poverty would improve the ability of Nigerians to exercise their political freedom and to have choices in life.
"Successive governments have systematically neglected social and economic rights and failed to address severe poverty and inequality in the country.
"Part of the problem is the failure by your government to promote the legal recognition of economic and social rights in the Nigerian Constitution, which would allow people living in poverty to seek redress for violations of their human rights.
"The allegations of corruption and mismanagement in the spending of public funds on social safety nets and poverty alleviation programmes and projects would clearly amount to a fundamental breach of national anticorruption laws and the country's international anticorruption obligations.
"Investigating and prosecuting the allegations and recovering any stolen public funds would serve the public interest.
"SERAP notes that the consequences of corruption are felt by citizens on a daily basis. Corruption exposes them to additional costs to pay for health, education and administrative services.
"Corruption undermines the economic development of the country, trapping the majority of Nigerians in poverty and depriving them of employment opportunities.
"The 2022 Multidimensional Poverty Index (MPI) Survey reveals that 65 per cent of the poor (86 million people) live in the North, while 35 per cent (nearly 47 million) live in the South. Poverty levels across States vary significantly, with the incidence of multidimensional poverty ranging from a low of 27 per cent in Ondo to a high of 91% in Sokoto.
"The NBS also shows that over half of the population of Nigeria are multidimensionally poor and cook with dung, wood or charcoal, rather than cleaner energy. High deprivations are also apparent nationally in sanitation, time to healthcare, food insecurity, and housing. Half of all poor people are children."
GE Reduces Emissions With Mobile Gas Turbines
By Adedapo Adesanya
General Electric (GE) has announced that its mobile gas turbines, typically used for emergency use, cannot only meet the emissions requirements in line with World Bank Standards but even surpass them and meet the most stringent emissions standard requirements.
In the State of California, GE developed an innovative technical solution on four TM2500 aero-derivative gas turbines deployed at the Department of Water Resources (DWR) sites in Yuba City and Roseville. The solution reduced nitrogen oxide (NOx) and carbon monoxide (CO) emissions by over 90 per cent, surpassing World Bank Emissions Standards. It marked the world's first-of-a-kind solution on a GE mobile TM2500.  The technology helped lower emissions while supporting the statewide energy grid during extreme climate-driven events, including drought or wildfires.
Speaking on the advancement, Mr Clive Nickolay, CEO of GE Gas Power's Aeroderivative business line, said, "GE's aero-derivative mobile technology, typically used for emergency power, represents a perfect complement to renewable energy and peaking power use cases worldwide.
"We're excited about GE's efforts to provide power plant operators with a technical solution that will allow them to quickly install peak power when needed while drastically reducing NOx and CO emissions levels to low single digits."
The technical solution includes engineering studies for the integration and installation of a Selective Catalytic Reduction (SCR) technology system—a proven and effective solution to limit post-combustion emissions.
The technology works by removing common emissions through a catalytic converter transforming the nitrogen oxides contained in the exhaust gas into water vapour and nitrogen.  The new solution unlocks dramatic enhancements to emissions performance while ensuring the TM2500 can provide reliable, affordable, and lower-carbon electricity to the grid.
At Yuba and Roseville, GE worked with the engineering, procurement, and construction company Kiewit Power Constructors Co. to install the world's first-of-this-kind solution on a GE mobile gas power turbine to solve DWR's emissions challenge. The emissions control solution includes 11-meter-high modules and a 22-meter-high stack.  Each of the four TM2500 can produce up to 34 megawatts (MW) of electricity for a total of 136 MW and is now equipped with a system to reduce pollutants to 2.5 parts per million, the legal limit set by the state of California.
Adding his input, Mr Nosizwe Dlengezele, Regional Sales Executive for GE Gas Power business in Sub-Saharan Africa, said, "Sub-Saharan Africa has one of the world's fastest-growing populations, and natural gas offers a solution that's more efficient and flexible to enable the integration of more renewables to the grid and ultimately reduce emissions.
"Our TM2500 aero-derivative gas turbines are installed in countries such as Nigeria, Angola, and Ghana, to provide much-needed power because of its enhanced mobility, easy installation and critical grid backup. It also has lower emissions than diesel generators when operating on gas, and the availability of an SCR solution will now enable our customers to further reduce NOx and CO emissions by 90 per cent."
A key feature of the TM2500 units is its fast start ability providing full power in five minutes. This provides utilities and grid operators like   California Independent System Operator (CAISO) or the Western Area Power Authority (WAPA) the ability to quickly support the grid in case of emergencies or loss of intermittent power.
The quick start capability was successfully put to use when the units were brought online to support a strained statewide energy grid during California's extreme heat wave on Sept 6, 2022.
GE's trailer-mounted TM2500 is derived from jet-engine technology powering the world's airlines and is mounted on a wheeled trailer for ultimate mobility. With more than 20 years of experience and over 300 units installed around the world, GE's TM2500 is a proven solution for providing a baseload bridge to permanent power installations or for generating backup/peak power in the wake of natural disasters, plant shutdowns, grid instability or in isolated locations.
GE powers plants that deliver flexible, efficient, and reliable power to millions of people around the world. With almost 70 years of presence in Sub-Saharan Africa, GE has been collaborating with energy stakeholders to deploy innovative technologies tailored to respond to the needs of the Sub-Saharan Africa region with reliable baseload and flexible power. GE delivers across the entire energy ecosystem from generation to transmission and distribution, and throughout the region, GE-built technologies are supported by GE local service and maintenance teams working together to help ensure access to reliable and sustainable energy.
Senate Threatens to Withhold 2023 Capital Budget of State House, Others
By Adedapo Adesanya
The Senate has threatened to withhold the 2023 capital budget of 100 federal Ministries, Departments and Agencies (MDAs) until they answer the queries raised against them by the Auditor General for the Federation.
Senate President, Mr Ahmad Lawan, issued this threat on the floor of the upper chamber of the National Assembly on Wednesday while ruling on a point of order.
The threat followed a point of order raised by the Chairman of the Senate Committee on Public Accounts, Mr Matthew Urhoghide, who informed his colleagues that some agencies refused to appear before the team despite invitations sent to them.
Some of the MDAs include the State House, Office of the Accountant General of the Federation, Ministries of Interior, Transportation, Mines and Solid Mineral Development, Information, Communication, Petroleum, Defence, Police Affairs, and Sports.
Others are Works and Housing, Women Affairs, the State House, Presidential Fleet, Nigeria Security and Civil Defence Corps, Independent National Electoral Commission, North East Development Commission, Nigerian Intelligence Agency, and the Nigerian Air Force, among others.
The queries covered in the auditor general's report are from 2015-2018.
Speaking, Mr Lawan upheld Mr Urhoghide's point of order and insisted that the public officers who utilised funds appropriated to their MDAs must give account.
He said, "Your point of order is sustained fully and completely, totally sustained; you are right on the dot to bring to the plenary your grievances.
"Secondly, I once served as Chairman of the Public Accounts Committee for eight years. My only problem is when you write agencies, and they refuse to honour the invite, you'd many times be forced to bring them through a warrant of arrest.
"Reading this list at plenary gives the agencies the opportunity to know now if they were not aware before for those that may claim ignorance."
The Senate then gave the agencies a one-week deadline to communicate with the committee and set a date to appear before them or have their capital budgets withheld.
"I am taking the opportunity here to advise that in the next one week, if the name of any agency is here, that agency should reach the Committee on Public Accounts of the Senate to sort out when the agency would appear before the committee.
"If there is no communication whatsoever and no cogent and verifiable reason are given, we will slash the agencies' budget."
EFCC Auctions 435 Cars in Lagos [Photos]
By Modupe Gbadeyanka
About 435 cars will be auctioned by the Economic and Financial Crimes Commission (EFCC) in Lagos between Wednesday, December 7 and Thursday, December 8, 2022.
A statement issued by the commission said this is in line with the EFCC (Establishment) Act 2004, Public Procurement Act 2007, and the Proceeds of Crimes (Recovery and Management) Act 2022.
The vehicles are among those forfeited by corrupt persons, and the courts have given the agency the authority to seize them.
The cars, which pictures were conspicuously displayed with allocated lot numbers for public inspection, were allocated to auctioneers based on assessed values and an open ballot system.
The display was to provide an opportunity for interested bidders to view and indicate interest in any car of their choice.
In the statement released today, the EFCC said Nigerians would be able to acquire the cars through auction at 40 Bourdillon Road, Ikoyi, Lagos; 15A Awolowo Road, Ikoyi, Lagos; 14 Cameroon Road, Ikoyi Lagos and CVU Obalende, Ikoyi, Lagos.
The nine auctioneers who were allocated to the Lagos Zonal Command of the EFCC to dispose of the 435 cars at the designated Centre on 14 Cameron Road, Ikoyi, Lagos, are Rihanna Auction Limited; Kamyus Consult Limited; Areogun Resources  Limited; BIS N JEG; Integrated Services Nigeria Ltd; Mau & Sons Ltd; Langar Aghaji & Co; Fagobe Company Ltd and Musa Kira and Co.
At the inspection of the items for sale on Tuesday in Lagos, the Secretary to the Commission and Chairman of EFCC Asset Disposal Committee (ADC), Mr George Ekpungu, said, "the exercise, which is the first of the planned auction of forfeited properties across EFCC Zonal Commands and EFCC headquarters, is being carried out in accordance with the (Establishment) Act, 2004, Public Procurement Act, 2007 and Proceeds of Crimes (Recovery and Management) Act, 2022.
"It is being conducted in conjunction with the Bureau of Public Procurement to ensure compliance with all extant laws."
While welcoming the auctioneers to the centre, he expressed his gratitude to sister agencies, including the Nigerian Army, who were invited to provide adequate security and ensure orderliness.
Mr Ekpungu also appealed to the members of the public present at the auction to listen carefully to the auctioneers and comply with all stipulated guidelines.
Latest News on Business Post