Best Pre Workout Routines for Every Day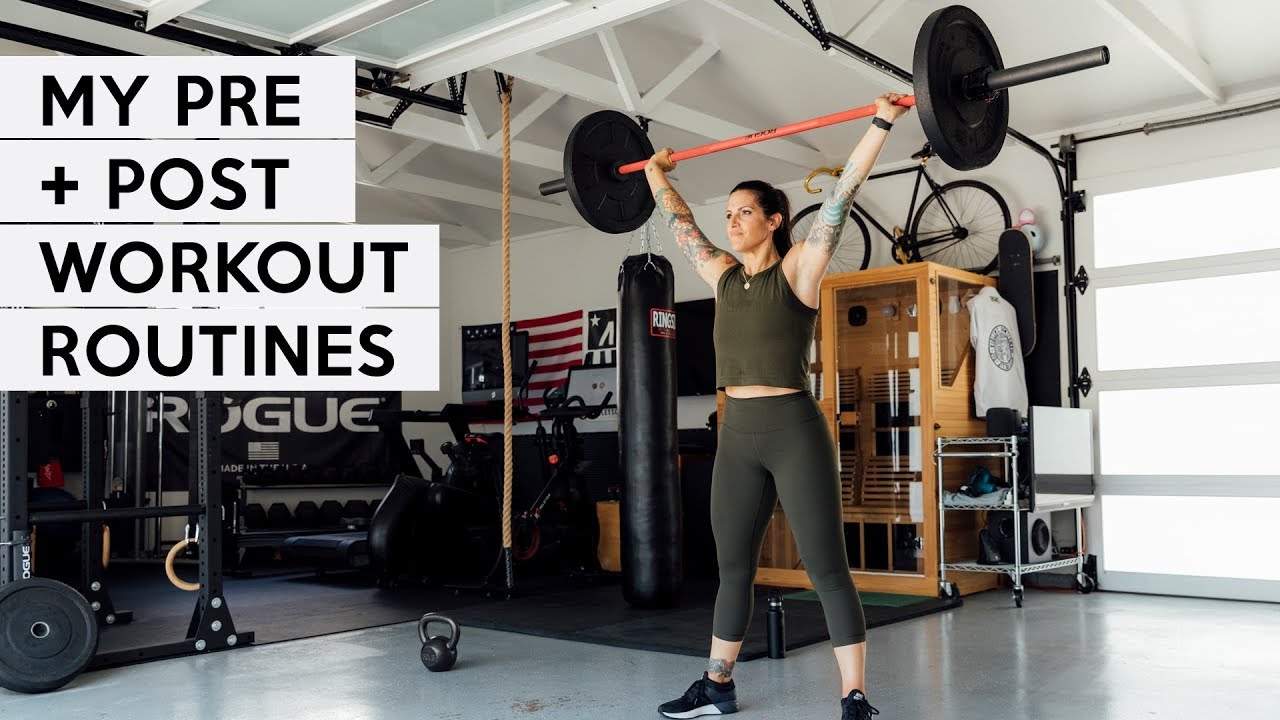 When talking about fitness routines, you may credit your weight loss and muscle development to the gym. However, the gym is only a single factor and the things you do before and after also matters.
If you know exactly what you need to do before heading into the gym and after you get home, you can tweak your routines to get the maximum effects and progress.
Experts say that the exercises are the easy part. You may lift some weights, run, jog, walk, or bench press for an hour, and this is only 4% of your 24 hours. The things that you do in the remaining 23 hours also matter. Know more about the benefits of exercise on this page here.
You may want to practice good sleeping habits, customize your nutritional needs and do rituals to ensure that you recover speedily. Some of the things that you can do to prepare and maximize your results are the following.
What to Do Before and After your Workouts
1. Get Enough Rest and Quality Sleep
Before you start anything, you need to ensure that you have appropriately rested and had a great good night's sleep. This way, you can keep your hunger hormones at their normal levels, and you have more energy throughout the day. After all, you wouldn't want to spend all of your time exercising only to undo your efforts by overeating afterwards.
It's essential to get at least 7 hours of sleep at night or 6 if the schedule is very hectic. The body should feel rested, and exercising should give you more energy. Set boundaries and avoid electronics if possible before going to bed. Good sleeping habits are important after work as the muscles will have time to recover.
2. Drink Plenty of Water
Water is very crucial to one's overall health and wellness. Proper hydration is critical in any wellness routine because sweating makes you lose water. Energy levels are also high if you practice adequate hydration. Drink water whenever necessary and avoid sugary beverages if possible.
For semantics, you may want to look at the relationship between a car and gasoline. Vehicles can't run or function without oil, and this is the same with the body that's devoid of water.
The amount of water that you need will vary with your body mass index, age, weight, and a lot of other factors. You should check your urine, and if it's light, it's a good indication that you have enough hydration.
3. Refuel with the Right Food
Snacks and other forms of nutrition can help you get ready in no time. One of these is CBD or cannabidiol that can act as your workout supplement coupled with protein shakes and vitamins.
Sweating excessively is very taxing to the body and giving it carbs and plenty of proteins can help it go back in shape. Your overall nutrition is very important because the food rebuilds the muscles, and plenty of stored glycogen can give you the fuel you need for your next day's routine.
It's also important to remember that not eating sufficiently after exercising will make you very hungry later in the day. You may feel irritable and tired, and you may likely avoid the next day's routine if this is the case. You can go easy on everything and pack a snack before going to the gym.
4. Do Dynamic Warm-ups
It's crucial never to skip your warm-ups, even if you're doing a full 10-minute bench press. Warm-ups allow your body to adjust to your routines, increase your motions' range, raise your body temperature, and prepare yourself in general. You won't likely have to experience injuries and decrease your chances of getting sore when you do adequate warm-up exercises.
When you increase the range of your movements, you'll be making the most of your routines. This is a way for your body to recruit more muscles during push-ups or doing dumbbells. Dynamic warm-ups are found on the internet, and they are the ones where you are not held in place while moving.
5. Cool Showers are a Relief
Immersion in cold water after sweating can be a relief. It's not a guarantee, though, that it can make you avoid the soreness, or you can recover quickly afterwards. However, ice baths are helpful when your body seems to be overheating. Coldwater therapy may be associated with quick recovery, and this is beneficial to you.
Besides, a cool shower can help your overheated body go back to the baselines. Many people said that they felt a lot better physically and mentally, so you may want to consider it a post-workout ritual. It's not necessary to jump in ice baths like others are doing. You just have to set a shower temperature that's comfortable to you and cool down a little bit. Know more about showering after exercises here: https://www.healthline.com/health/shower-after-workout.
6. Foam Rollers Can Help
Experts' opinions and preliminary studies have found out that foam rolling can help you recover after a vigorous exercise. You can increase your range of motion in the process as well. The foam rollers can minimize your soreness and enable you to adjust better to your new everyday routine. Increase the blood flow in your tissues while you exercise.
Many athletes and fitness enthusiasts have noticed that foam rolling feels better to their muscles afterwards. It can give you better performance for the next week because the rolling motions can reduce onset muscle soreness delay.
Russia Partners India, South Korea to Produce Vaccines
By Kester Kenn Klomegah
With a strong structured plan and that includes President Vladimir Putin weekly meetings with regional governors and related ministry officials, Russia is making headway in mobilising first its own domestic resources in fighting and controlling the coronavirus pandemic.
Under these time-testing conditions, the Russian government also ponders on the necessity to adopt a concerted approach to the economic sectors related to the public health system, making efforts to strengthen fundamental research in all health disciplines and close the pitfalls in its policy.
Arguably, Russia is really moving with innovative orientations, exploring to find lasting solutions. Without doubts, Russia is far ahead, both in terms of medical tests and vaccines. Currently, it is partnering with India and South Korea in manufacturing vaccines for the immunization of both foreigners and Russians.
"India and South Korea are already producing the vaccine, and many of these enterprises will reach full capacity in April. Thus, this is truly the greatest achievement of Russian science, which is widely acknowledged by the entire world," CEO of the Russian Direct Investment Fund (RDIF) Kirill Dmitriev told Russian President Vladimir Putin during an early April meeting to review developments as well as production and promotion of Russian vaccines.
In addition, he informed the president that RDIF and its partners are actively working with Russian manufacturers, it took three months to build Sputnik Technopolis, one of the largest plants to produce the vaccine, and together with R-Pharm. Russia is setting up international production per agreements with 10 countries and 20 manufacturers, including the world's largest producers.
Beyond that, the Russian Direct Investment Fund is actively implementing a programme, of course, with a focus on vaccinating Russian citizens, but part of the vaccine produced abroad will simultaneously be delivered to foreign markets, according to Dmitriev.
According to his assessment, Russia is not only one of the current leaders in the world in terms of vaccination rate, but it can provide vaccines to all people in Russia who want to be vaccinated before June using the production capacities in Russia and abroad.
"As I understood from talking to experts, our vaccine is effective against all known strains of the virus," Putin commented during the discussion, and Kirill Dmitriev smartly added that "due to the two jabs, it is better than the other vaccines as relates to mutations. We believe that our vaccine is one of the best in the world, including against new strains of COVID-19."
Reports show that Russia has produced 20.1 million doses of the Sputnik V vaccine as of March 17, while 4.3 million people, out of a population of 144 million, have received both shots of the vaccine.
According to data from Johns Hopkins University, at 225,572, the total coronavirus-related death toll places Russia third after the United States, which has reported over 553,000 deaths, and Brazil, with over 325,000.
According to the Russian Statistics Service, this April Russia has recorded over 225,000 deaths related to coronavirus since the start of the pandemic. That Russia has the third-highest death toll in the world.
The Russian Direct Investment Fund (RDIF) is Russia's sovereign wealth fund established in 2011 by the Russian government to make investments in leading companies of high-growth sectors of the Russian economy. Its mandate is to co-invest alongside the world's largest institutional investors – direct investment funds, sovereign wealth funds and leading companies.