5G Network Not Dangerous to Health—Pantami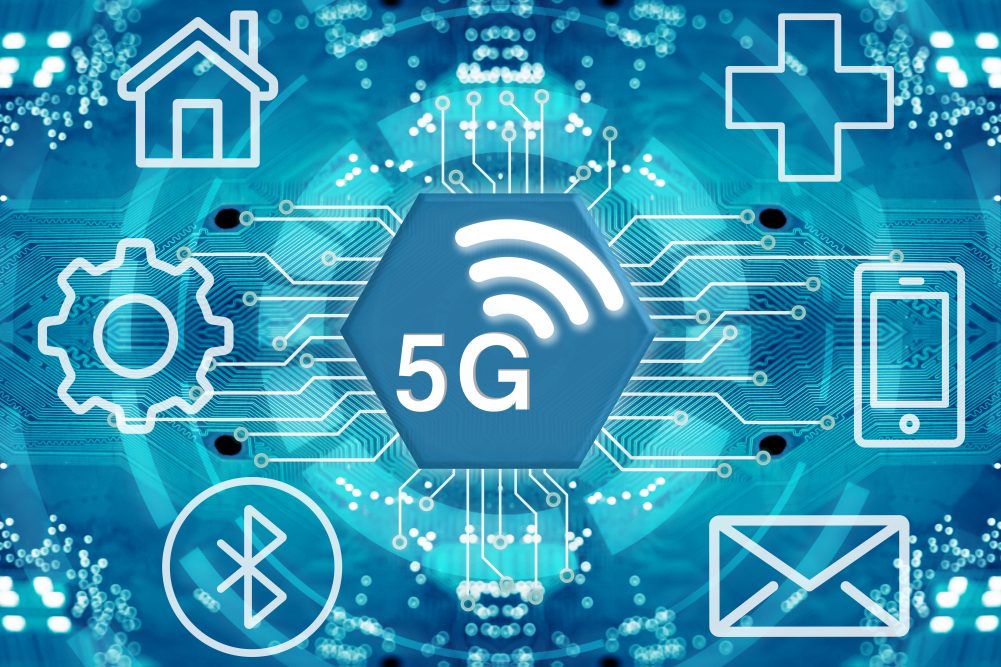 By Ahmed Rahma
The Minister of Communications and Digital Economy, Mr Isa Ali Ibrahim Pantami, has stated that there is no known scientific evidence suggesting that the 5G network poses any risks to public health and safety.
He revealed this when he led the heads of agencies under his ministry and other stakeholders to an investigative public hearing by the Senate Joint Committee on Communications; Science and Technology; Information and Communications Technology (ICT) and Cyber Crimes; and Primary Health Care and Communicable Diseases, at the National Assembly Chamber in Abuja on Thursday, February 25, 2021.
Speaking at the public hearing, Mr Pantami affirmed the findings from independent scientific reports published by the International Telecommunication Union (ITU) and the World Health Organisation (WHO), both agencies of the United Nations (UN), which clearly indicate that there is no health risks to human lives associated with the deployment of 5G.
The Minister said after the initial approval by President Muhammadu Buhari, which led to the commencement of 5G trial in 2019 in selected locations in the country and the subsequent intervention of the National Assembly in 2020, seeking clarifications on probable health risks of 5G deployment, the Ministry had so far undertaken wide-ranging stakeholder consultations to ascertain the safety of 5G networks.
He explained that having aligned with the ITU and WHO reports and studied 5G deployment situations in many advanced countries where it has been fully deployed without any health risks, the ministry can affirmatively say that there is no health risks to 5G networks.
"To this end, we are also working on a 5G deployment policy that will take care of all security, health and safety concerns of Nigerians and we will get the nod of the President after all issues have been addressed before we proceed with our deployment, as we cannot afford to lag behind in the 5G revolution," he explained.
The Minister further explained that 5G is an enhanced technology over the previous technologies of 4G, 3G and 2G, the three of which have more radiations than the 5G technology, adding that the "radiation from mobile technologies such as 5G is internationally certified by ITU and WHO as non-ionising, meaning such radiation does do not have a harmful effect on human lives and it is far low compared with radiation from a microwave oven that individuals use in their homes."
Earlier in his address, the President of the Senate, Mr Ahmed Lawan, said the Senate resolved on May 5, 2020, that the joint committee conduct the public hearing, following a motion of public importance and urgency by Mrs Uche Ekwunife, Chairman, Senate Committee on Science and Technology, to resolve all public health and safety concerns around 5G before the Nigerian Communications Commission (NCC) can proceed with its deployment in Nigeria.
After listening to all the views and submissions by the various stakeholders, the Lead Chairman of the Senate Joint Committee, Mrs Oluremi Tinubu, said that the purpose of the public enquiry was meant to help clarify and allay the fears of any health concerns among Nigerians.
"We hope all the submissions here today which point to the same direction on the safety of 5G to human lives will put the mind of Nigerians at rest that there is nothing to fear.
"We also hope that Nigerians will be looking forward to having 5G deployed in Nigeria," she said.
Twitter Snubs Nigeria, Opens First African Office in Ghana
By Adedapo Adesanya
Twitter has snubbed Africa's largest economy, Nigeria, and has picked its West African neighbours, Ghana, as the preferred location for its first African office.
This was disclosed in a statement on Monday by the social media giant. The opening of its office in Ghana is part of efforts to make inroads in some of the world's fastest-growing markets.
In the statement, the company noted, "We must be more immersed in the rich and vibrant communities that drive the conversations taking place every day across the African continent."
The move has come as a surprise to many as they had pegged South Africa or Nigeria as the first choice but according to Twitter, the decision to kick off its African expansion with Ghana stems from the country's dealings with the African Continental Free Trade Agreement (AfCFTA) and its openness towards the internet.
"As a champion for democracy, Ghana is a supporter of free speech, online freedom, and the Open Internet, of which Twitter is also an advocate.
"Furthermore, Ghana's recent appointment to host The Secretariat of the African Continental Free Trade Area aligns with our overarching goal to establish a presence in the region that will support our efforts to improve and tailor our service across Africa," the statement read.
Twitter's move was welcomed in Ghana by the country's president, Mr Nana Akufo-Addo, who tweeted, "This is the start of a beautiful partnership between Twitter and Ghana," adding that its presence was crucial for the development of Ghana's tech sector.
Twitter trails its rival, Facebook Incorporated, which opened its first African office in Johannesburg in 2015 and plans to open a second in Lagos this year. The firm struck a deal with African telecom majors in 2020 to build one of the world's largest subsea cable networks.
Africa is under-tapped terrain for technology firms, with internet use per population at around 39 per cent against a world average of 59 per cent according to web analytics firm StatCounter, but that number grows every year thanks to expanding mobile broadband networks and affordable phones.
StatCounter figures show that around 11.8 per cent have Twitter.
The news comes almost eighteen months after Twitter Chief Executive Officer, Mr Jack Dorsey with his Twitter team visited the continent for the first time in November 2019.
During his tour on the continent, he visited Ghana, Ethiopia, Nigeria, and South Africa, where he met with different industry leaders and tech stakeholders on matters concerning Twitter and bitcoin.
There are expectations that social media will grow on the continent in the next couple of years.
The blockchain brings new financing options to the business market. For example, Bitcoin Cash casino has adapted to only using cryptocurrency. This way, it makes it easier for their customers to deposit and withdraw in a BCH casino. Entrepreneurs have taken note of this and are looking to invest more in crypto than in fiat markets.
Latest News on Business Post