Applications for Apple Entrepreneur Camp Open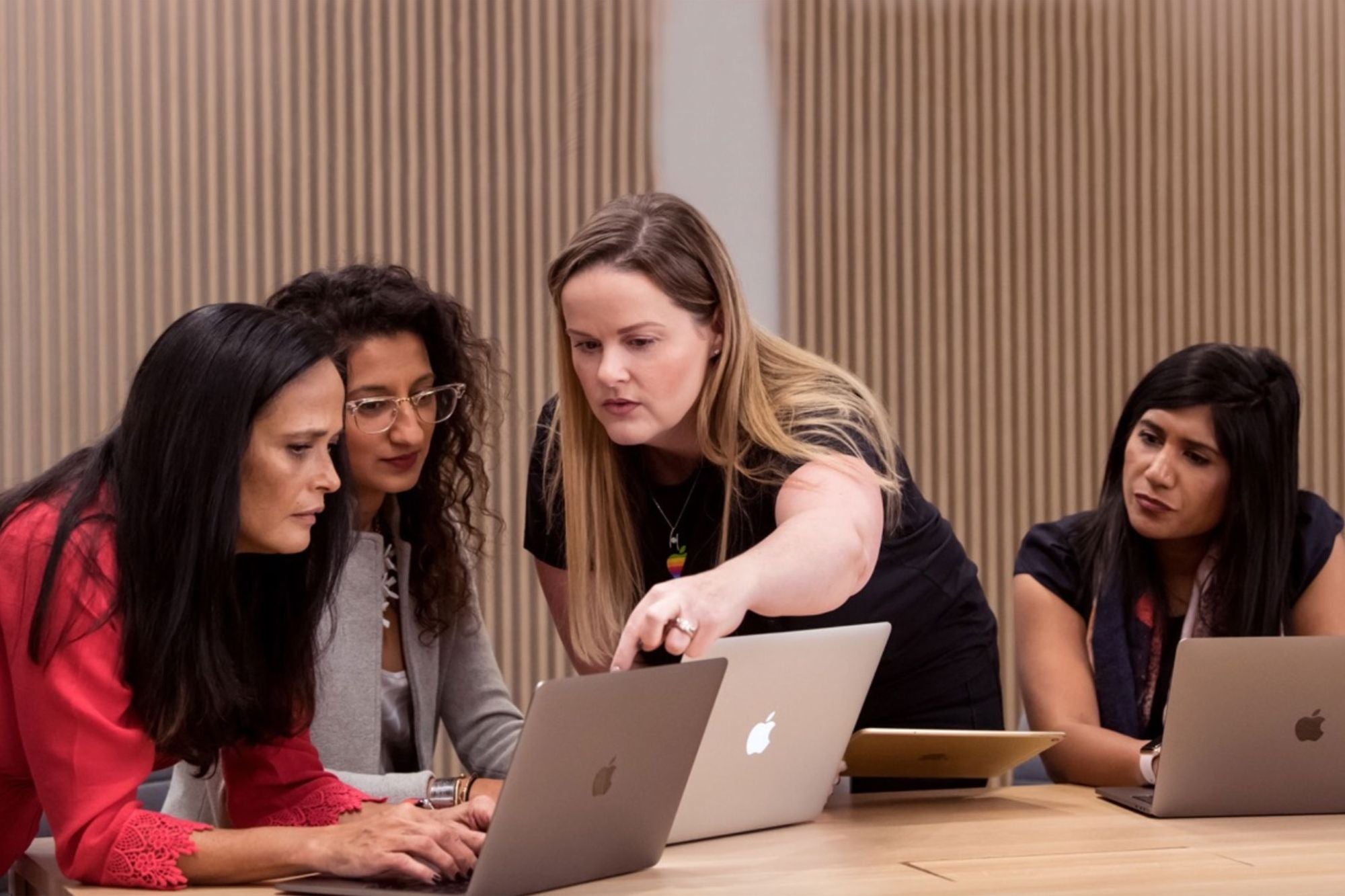 By Adedapo Adesanya
The applications for the next Apple Entrepreneur Camp for Female Founders and Developers have opened.
The Apple Entrepreneur Camp was established with the goal of supporting entrepreneurs who are underrepresented in technology as they build the next generation of cutting-edge apps, and to form a global network that encourages the pipeline and longevity of founders and developers of all backgrounds.
The heart of Apple Entrepreneur Camp is an intensive technology lab working one-on-one with Apple experts and engineers to significantly accelerate your app.
The event will see participants hear from Apple executives and leaders on a variety of topics such as the latest advances in machine learning and augmented reality.
Applicants will have the opportunity to connect as a cohort to discuss challenges specific to their community, and form relationships with their fellow attendees.
At the conclusion of the lab, they will have the opportunity to present their progress, get feedback, and chat with some of Apple's most senior leaders.
In addition, Apple Entrepreneur Camp consists of an immersive technology lab, as well as mentorship, education, and support.
Selected organisations receive the following free of charge: One-on-one code-level guidance from Apple engineers; Ongoing support from an Apple Developer representative for at least one year; One year of membership in the Apple Developer Program; and access to the Apple Entrepreneur Camp alumni network, a world-class group of inspiring and ambitious leaders.
Eligibility:
Applications are accepted from developers worldwide. To be eligible to apply:
The organisation must have:
A female founder, co-founder, or CEO;
A female developer proficient in Swift or Objective-C; and
A developed app or functional build that you can demo live.
The participants must be 18 years of age or older and proficient in English.
The female founder, co-founder, or CEO, the female developer, and additional developer or designer of any gender (if applicable) must be 18 years of age or older, proficient in English, and able to attend together for the entire duration of the program.
Benefits:
One-on-one code-level guidance from Apple experts and engineers; Ongoing support from an Apple Developer representative for at least one year;
One year of membership in the Apple Developer Program; and Access to the Apple Entrepreneur Camp alumni network, a world-class group of inspiring and ambitious leaders.
Review Criteria:
Applications will be reviewed based on:
Content of written responses to the questions in the application form; Commitment to development for Apple platforms using the latest Apple technologies; and whether the app is unique or innovative.
Application:
The application consists of four parts, which include uploads and prompts for written responses.
Organisation details. 
Tell us about your organization and provide contact information for up to three employees who would attend if your organization is selected.
Your app. 
Provide details about your app and development team. You may include a download or demo link, as well as up to three screenshots or wireframes that best illustrate the user experience.
The future. 
Describe what you plan to gain from participating in Apple Entrepreneur Camp, as well as your plans for the future.
Additional information.
Select the dates for which you'd like to apply and provide any additional comments.
Each application will be kept on file for one year.
How to Apply:
Click here to get started.
Application Deadline:
Apply by March 26, 2021.
Sparkle Launches Service for Small Businesses
By Adedapo Adesanya
Sparkle, a mobile-first digital ecosystem providing financial, lifestyle and business support services to Nigerians across the globe, has launched Sparkle Business to help small and medium business enterprises access the much-needed products and services to grow their enterprises digitally.
Sparkle Business features include inventory and invoice Management which will help businesses maintain control over their payment requests and overall operations.
It also has a payment gateway service to manage single and bulk payments more seamlessly, while the tax advisory/calculations will help evaluate business turnover and calculate tax filings.
Payroll/Employee Management, on its part, will manage employee payments and benefits effectively without error or human interventions, and much more.
The platform has been designed with mobile-first, digital native entrepreneurs and companies in mind, who need to run all aspects of their enterprises, at the touch of a button.
Since its launch in 2020, Sparkle has grown a community built on trust and transparency, helping thousands to experience a new, easy, stress-free approach to organising their finances.
In Nigeria, SMEs contribute 48 per cent of national GDP, account for 96 per cent of businesses and 84 per cent of employment, however, they often face challenges with making strategic decisions due to a lack of data for key insights into important issues that affect their business.
Built by the Sparkle team to support Nigeria's millions of SMEs as they scale, Sparkle Business will bring all essential business transactions onto one safe and simple to use platform.
Commenting on the launch, Mr Uzoma Dozie, founder and CEO of Sparkle, said, "SMEs are the largest employer of labour in Nigeria but are lacking access to basic services that will help their businesses.
"We have introduced Sparkle Business as a one-stop-shop, to help individuals to launch their businesses digitally, while meeting existing SMEs' pain points, and allowing them to pivot to the next level of success.
"We have been afforded this opportunity due to our extensive research and access to data, which allows us to know what exactly SMEs are looking for. We are truly excited about the initial results from the beta test and are looking forward to impactful results for small businesses in the near future."
Mr Uzoma, having worked in retail banking for over 20 years, has unrivalled experience when it comes to building banking products for businesses adds, "Sparkle was built to allow individuals to be free; Sparkle Business is an extension of this so that business owners can reduce friction when it comes to important administrative transactions.
"We are excited to roll out our new products and services, and to continue to grow an increasingly busy and entrepreneurial group of business owners who don't want to accept that banking halls and physical paper trails are the only means of conducting business in Nigeria".
Sparkle Business is live now and can be accessed by current Sparkle users who have registered businesses in Nigeria. To register, individuals will need to have a personal Sparkle account, Tax Identification Number (TIN) and an email address connected to their TIN.
The blockchain brings new financing options to the business market. For example, Bitcoin Cash casino has adapted to only using cryptocurrency. This way, it makes it easier for their customers to deposit and withdraw in a BCH casino. Entrepreneurs have taken note of this and are looking to invest more in crypto than in fiat markets.
Latest News on Business Post