9mobile Engages Subscribers for Feedback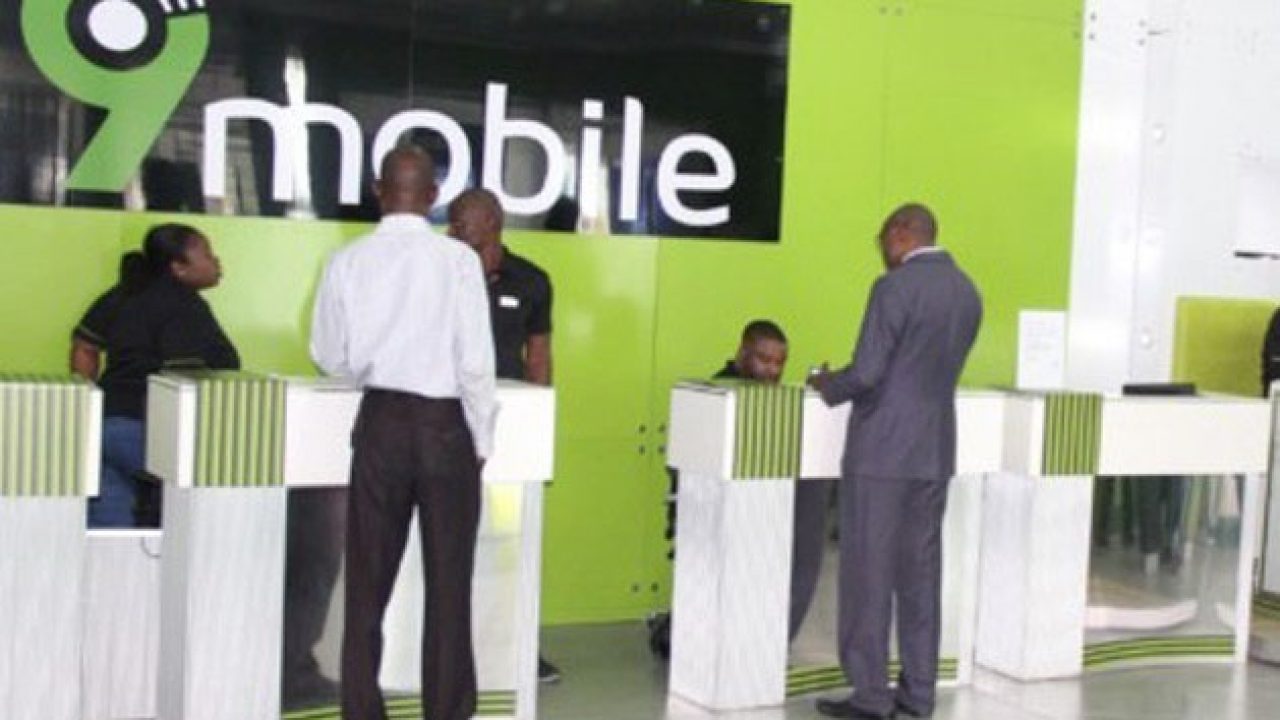 By Ahmed Rahma
Recently, a customer-friendly telecommunication company, 9mobile, engaged some of its subscribers Kano State through a Customer Forum.
The event, which took place on November 22, 2020, gave the company the opportunity to know where it was doing well and the areas it could better.
This was because, at the Customers Forum, the users of the network shared their experiences, asked questions and commended 9mobile for providing superior products, services and customer experiences.
The network team, led by the Chief Commercial Officer, Stjepan Udovicic; Executive Director of Regulatory & Corporate Affairs, Abdulrahman Ado; Director of Customer Care, Ehimare Omoike; Director, Sales, Oluwatosin Olulana among others, fielded questions and provided on-the-spot resolutions to most of the concerns raised by customers.
Chief Commercial Officer, Stjepan Udovicic, explained that the forum was designed to gain feedback from its subscribers in the city to serve them and continuously meet their communication needs.
Udovicic said, "This forum is very important for us. We want to know what you think about the company, the brand, and what you think about our product and services because we are eager to evolve.
"9mobile is transforming; we are planning substantial changes in the company, but to make these changes right, we need to listen to our customers."
Also commenting, Director, Customer Care, 9mobile, Ehimare Omoike, thanked the customers for turning out in their numbers, explaining that the forum was important for 9mobile ahead of its planning season.
Omoike said, "We thought it would be nice to come here to feel the pulse of our customers, hear from you as we go into our planning season, to look at how best to serve our customers here in Kano.
"The customer forum is an initiative we started where we go to major cities to hear from our customers what the challenges are; what they expect from us as a network."
The forum also featured raffle draw sessions where recharge cards and mobile phones were given out to lucky winners.
Samson Onwani, one of the attendees, commended 9mobile for recognising and appreciating the value of its customers by holding the forum.
He said, "I am happy that 9mobile recognized its customers.  I am also happy with the flow of the session, particularly the explanations on the different questions raised during the event."
Onwani, who won a phone, added: "I feel happy because no gift is small. Any gift that comes to you should be appreciated, so I thank 9mobile for this gift."
ICT Reporters Begin Digital Skills Training in Lagos
By Ashemiriogwa Emmanuel
Journalists reporting information and communication technology (ICT) in Nigeria have commenced a 5-day digital skills training in Lagos to upgrade their knowledge of the field.
The seminar, which kicked off on Monday, October 18, is taking place at the Radisson Hotel in Ikeja, and it involves 50 ICT reporters under the aegis of the Nigeria Information Technology Reporters' Association (NITRA). The programme is being supported by the National Information Technology Agency (NITDA)
Chairman of the NITRA, Mr Chike Onwuegbuchi, commended the agency for the support, saying he expects participants to develop the digital skills that will improve their quality of news reportage.
"It wise to partner with an agency of the government on this project, and NITDA being an outstanding agency deemed it wise to work with us," he stated at the event today.
He urged members of NITRA to use the opportunity to learn, unlearn and relearn new skills, emphasising that, "The essence of this capacity training is for us to upskill."
"We are aware that some of us have attended training within and outside Nigeria, however the dynamics of this industry where technology continues to evolve demands that we continue to train and retrain ourselves.
"NITDA has been apt in its digital transformation strategy and from our observations; the processes are up to standards we see among private sector organizations," he further said.
On his part, the Director-General of NITDA, Mr Kashifu Inuwa Abdullahi, expressed optimism that the training will help ICT journalists in news gathering and fact-checking in this era of fake news.
The NITDA boss, represented by the Manager, Digital Architecture, Ms Chineyere Helen Nwanwko, noted that, "As most positions today require technological knowledge, organizations must provide training and education on ICT, or risk having a workforce being left behind."
"Employees with digital literacy, skills are more competent in their work as they easily identify important information, data, patterns, and use them efficiently. This is important because we are constantly being disrupted by new information.
"Digital literacy skills also allow the workforce to use technology to collaborate and connect with each other and thus strengthen teamwork. In the digital economy, the failure to upskill the workforce in digital technologies could lead to companies and workforce being quickly left behind," he added.
In his view, it is vital that businesses invest in nurturing a digitally literate workforce that is capable of adapting to evolving technologies. He also noted that the program corresponds with the National Digital Economy Policy and Strategy (NDEPS).
According to him, this is also in line with the agency's Digital Literacy and Skills and the Strategic Roadmap and Action Plan 2021 to 2024.
MTN Nigeria Blames System Error for October 9 Outage
By Adedapo Adesanya
MTN Nigeria has apologised to its subscribers, blaming the network outage experienced on Saturday, October 9 on a system error.
In a video message sent to Business Post on Sunday, the Chief Executive Officer of the company, Mr Karl Toriola, said the downtime was a result of system error from its end and not a result of sabotage as many feared, especially because it occurred a day after Facebook suffered a similar issue.
MTN users had October 9 experienced hours of network disruption, which affected calls and connections to the internet.
Mr Toriola explained that the technical team traced the cause of the downtime to an error that shifted all 4G customers to the 3G, overloading the band.
"Last Saturday, we had an outage that left our customers without a connection for several hours. On behalf of the entire MTN team, I want to start with a heartfelt apology. We are truly sorry for the disruption this caused for so many in our MTN family," Mr Toriola said.
"We know that millions of people rely on us to stay connected to their loved ones, to manage their businesses, to coordinate their lives. We take that responsibility and privilege very seriously. That's why we are putting new measures in place to make sure we never experience anything like last Saturday again.
"Our technical teams have traced the cause of the problem to an error that shifted all our 4G customers onto the 3G band. This overloaded the 3G band, causing a domino effect that impacted the whole network. Our engineers were able to resolve the problem.
"I know that recently other technology companies suffered outages. I want to reassure you that last Saturday's event is in no way connected to those. This wasn't [a] sabotage, it was a regrettable error," the MTN chief added.
He further announced that MTN had refunded customers airtime and data used yesterday in addition to the time-bound subscription extension earlier promised.
He also assured users that MTN was working to ensure that they never experience such challenges with the network again.
"While we work to strengthen our network to prevent further disruptions of any kind, we wanted to find a way to say sorry. Something more than extending the validity of all time-bound plans by 24 hours, which we did as soon as service was restored," he added.
"So, while we can't give you back the time you lost last Saturday, we can give you back what you spent yesterday. Every customer on the MTN network has received a refund for the data and airtime that they used between 12 noon and 7 pm yesterday.
"We hope it shows how much we value our customers. You truly are our most important focus.
"We all have challenges, each and everyone, young or old, personally or professionally. What matters is how we respond. With you by our side, we will continue to improve and grow," Mr Toriola stated.
This newspaper understands that many MTN users were given 1MB of data valid till October 31.
FG Inaugurates Governing Boards to Fast Track Development
By Sodeinde Temidayo David
In a bid to fast track the development of the country as well as overcome science, technology and innovation (STI) challenges, the federal government has inaugurated governing boards and councils of agencies or institutes under the Ministry of Science, Technology and Innovation.
Recall that recently, President Muhammadu Buhari approved the change of name of the Ministry of Science and Technology to STI in a bid to focus on ensuring the provision of STI-based solutions to overcome societal challenges.
On Thursday in Abuja, the Minister of STI, Mr Ogbonnaya Onu, during the inauguration, noted that in spite of the present challenges, his team was determined to break grounds by building a world-class ministry that would be the best in Africa and comparable with the best in the world.
However, he stressed that the team must work together efficiently to achieve this noble goal, as they are now in the path of repositioning and strengthening the Ministry to emphasize the desire to contribute to national development efforts of this administration to lift 100 million people out of poverty within the next decade.
According to Mr Onu, using the enormous power of STI, the focus will be on the development of abundant natural resources as well as the orderly exploitation of huge potentials of people and businesses.
The Minister further noted that the role assigned by the federal government on the ministry as custodian of all the fundamentals of innovations in Nigeria carries enormous responsibilities coupled with the recent change of name by the ministry.
"The new logo, vision and mission statement, our core values and critical success factors (CSF) would be unveiled very soon. A rebranded Ministry is emerging with implications for the commitment of all stakeholders within the STI ecosystem, especially the members of the various boards and councils of the Ministry.
"I employ you all to be diligent and unrelenting in the new journey to greater heights of service to our nation," he noted.
The Minister also urged the governing boards and council members to familiarise themselves with the relevant instruments governing the operation and supervision of their respective agencies and institutes.
He expressed that the role and responsibilities of governing boards are stated in the relevant government circulars, laws, public service, administrative guidelines regulating the relationship with parastatals and government-owned companies.
In his remarks, Mr Micah Umoh, who represented the Chairman Senate Committee on Science, assured to give their full support to achieve the goal for the initiative.
Latest News on Business Post