NCC Approves spectrum for 5G Deployment Trial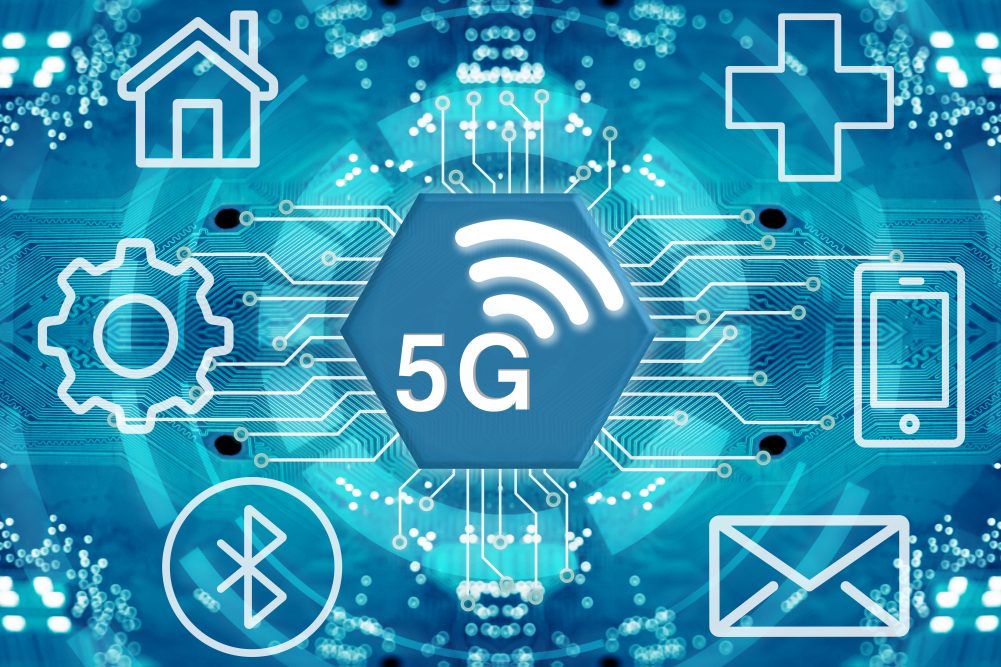 By Dipo Olowookere
Head of the Nigerian Communications Commission (NCC), Mr Umar Garba Danbatta, has disclosed that the agency has approved dedicated spectrum for trial deployment of Fifth Generation (5G) services in the country.
The NCC chief made this disclosure at the maiden Digital African Week organised by the International Telecommunications Union (ITU) being hosted by the Commission at the Transcorp Hilton Hotel, Abuja.
The four-day conference, which began on Tuesday in conjunction with the Management of ITU-T Study Group 20 (SG20) and Study Group 5 (SG5) Regional Group for Africa Meeting, will allow all stakeholders in the emerging digital space to deliberate on the future technologies in Africa.
Addressing stakeholders at the event, Mr Danbatta acknowledged the evolving trends in the Information and Communication Technology (ICT) ecosystem, giving rise to such technologies as Internet of Things (IoT) applications and smart cities and communities (SC&C), among others, saying the Commission was well positioned to jump-start trial of 5G deployment in the country.
"In this regards, we have approved spectrum for the trial of 5G services in the country," he said, stressing that the licensing of seven infrastructure companies (Infraco) to deploy metro and inter-city fiber and broadband Point of Access with a minimum capacity of 10Gbps across the 774 Local Government Areas of Nigeria, is in line with the 8-point agenda of the Commission for the provision of ubiquitous broadband infrastructures across the country in the Next Level document.
He noted that such a regulatory move is also consistent with Nigeria's Vision 20:2020, which recognises the importance and imperatives of ICT, as part of the "new world order" and catalyst for sustainable socio-economic development.
The EVC emphasised that in line with its collaboration and strategic partnership drive, the NCC had taken steps to involve members of the academia as strategic stakeholders in its activities towards the development of the telecom sector by harnessing the research potentials in the academia.
"In this regard, the Research and Development Department of the NCC is collaborating with the Universities and other institutions of higher learning to develop the ICT sector."
While restating the commitment of the NCC to continue to work hard to ensure that all citizens of Nigeria have access to affordable broadband connection irrespective of their circumstances or location, Mr Danbatta said that the digital transformation agenda of the Federal Government is anchored on Availability, Accessibility and Affordability of broadband which the Commission is driving aggressively.
He further informed the audience that Nigeria had not only achieved but exceeded the 30 per cent penetration target set by the National Broadband Plan 2013-2018, saying "At the end of June 2019, our broadband penetration stood at 33.31 per cent."
Sparkle Launches Service for Small Businesses
By Adedapo Adesanya
Sparkle, a mobile-first digital ecosystem providing financial, lifestyle and business support services to Nigerians across the globe, has launched Sparkle Business to help small and medium business enterprises access the much-needed products and services to grow their enterprises digitally.
Sparkle Business features include inventory and invoice Management which will help businesses maintain control over their payment requests and overall operations.
It also has a payment gateway service to manage single and bulk payments more seamlessly, while the tax advisory/calculations will help evaluate business turnover and calculate tax filings.
Payroll/Employee Management, on its part, will manage employee payments and benefits effectively without error or human interventions, and much more.
The platform has been designed with mobile-first, digital native entrepreneurs and companies in mind, who need to run all aspects of their enterprises, at the touch of a button.
Since its launch in 2020, Sparkle has grown a community built on trust and transparency, helping thousands to experience a new, easy, stress-free approach to organising their finances.
In Nigeria, SMEs contribute 48 per cent of national GDP, account for 96 per cent of businesses and 84 per cent of employment, however, they often face challenges with making strategic decisions due to a lack of data for key insights into important issues that affect their business.
Built by the Sparkle team to support Nigeria's millions of SMEs as they scale, Sparkle Business will bring all essential business transactions onto one safe and simple to use platform.
Commenting on the launch, Mr Uzoma Dozie, founder and CEO of Sparkle, said, "SMEs are the largest employer of labour in Nigeria but are lacking access to basic services that will help their businesses.
"We have introduced Sparkle Business as a one-stop-shop, to help individuals to launch their businesses digitally, while meeting existing SMEs' pain points, and allowing them to pivot to the next level of success.
"We have been afforded this opportunity due to our extensive research and access to data, which allows us to know what exactly SMEs are looking for. We are truly excited about the initial results from the beta test and are looking forward to impactful results for small businesses in the near future."
Mr Uzoma, having worked in retail banking for over 20 years, has unrivalled experience when it comes to building banking products for businesses adds, "Sparkle was built to allow individuals to be free; Sparkle Business is an extension of this so that business owners can reduce friction when it comes to important administrative transactions.
"We are excited to roll out our new products and services, and to continue to grow an increasingly busy and entrepreneurial group of business owners who don't want to accept that banking halls and physical paper trails are the only means of conducting business in Nigeria".
Sparkle Business is live now and can be accessed by current Sparkle users who have registered businesses in Nigeria. To register, individuals will need to have a personal Sparkle account, Tax Identification Number (TIN) and an email address connected to their TIN.
The blockchain brings new financing options to the business market. For example, Bitcoin Cash casino has adapted to only using cryptocurrency. This way, it makes it easier for their customers to deposit and withdraw in a BCH casino. Entrepreneurs have taken note of this and are looking to invest more in crypto than in fiat markets.
Latest News on Business Post