NCC Warns Against Illegal Use of GSM Boosters
By Adedapo Adesanya
Nigerians have been cautioned by the Nigerian Communications Commission (NCC) against the use of illegal GSM boosters.
According to the telecommunications industry regulator, the use of GSM boosters can only be used when they are done through a licensed network operator.
GSM boosters are radio devices with the capability of receiving and transmitting telecommunication signals. These devices, the NCC says, have the capability of interfering with other radio frequency equipment.
"The attention of the Nigerian Communications Commission has been drawn to the fact that GSM Boosters are being illegally used by individuals in Nigeria. Individuals desirous of using GSM Boosters should note that they can only do so in conjunction with licensed network operators," a statement signed by NCC's director of public affairs, Mr Ikechukwu Adinde, said.
The commission warned that interference with telecommunication signals is a punishable offence in Nigeria and should be taken seriously.
"Members of the public should note that wilful interference with any wireless telegraphy is an offence under Section 16 of the Telegraphy Act, 2004. The commission will not condone any flagrant breach on this law.
"Accordingly, monitoring mechanisms have been put in place and anyone caught using GSM Booster without obtaining approval of a duly licensed network operator will face arrest and prosecution," the commission warned.
The commission called on patriotic Nigerians with useful information regarding the illegal use of GSM Boosters should contact the agency on 09-4617000/7351 or send an email to cme@ncc.gov.ng.
UN Tasks Africa on Internet Infrastructure for Inclusive, Sustainable Growth
By Adedapo Adesanya
The United Nations has urged African countries to invest in building resilient internet infrastructure to tap digital opportunities and accelerate social and economic transformation on the continent.
This is as global leaders attending the 17th Internet Governance Forum being held in Addis Ababa, Ethiopia, underscored the importance of digital technologies as tools for enhancing development across Africa.
The UN Secretary-General, Mr Antonio Guterres, told participants that while digital technologies were transforming lives and livelihoods, they were outpacing regulations and exacerbating inequalities around the world.
He called for a human-centred digital future based on a resilient internet that is open, inclusive, and secure for all, in line with his proposed Global Digital Compact. The proposed Global Digital Compact aims to deliver universal connectivity, close the digital divide and reach the millions of people who are not connected to the internet.
"The safe, secure human-centred digital space begins with the protection of free speech, freedom of expression, and the right to online autonomy and privacy," said Mr Guterres, emphasizing that governments, private companies, and social media platforms have a responsibility to prevent online bullying and misinformation that undermines democracy, human rights, and science.
"We need to work for a safe, equitable, and open digital future that does not infringe on the privacy or dignity," Mr Guterres urged.
On his part, the Acting Executive Secretary of the Economic Commission for Africa (ECA), Antonio Pedro, said reducing the digital divide is essential to building new pathways for rapid economic growth, innovation, job creation, and access to services in Africa.
"Harmonizing regulations to remove barriers to connectivity both within African nations and across the continent is crucial," said Mr Pedro, explaining that harmonized regulations will facilitate the operationalization of the African Continental Free Trade Area (AfCFTA). The AfCFTA is key to Africa's food and energy security and fosters competitiveness through economies of scale and improved market access.
Statistics show that an estimated 871 million people are not connected to the internet in Africa, and access is even limited in rural areas. Though 70 per cent of Africa's population technically has access to mobile internet, less than 25 per cent are making use of the internet due to the high cost of mobile internet across the region, Mr Pedro noted.
"The lack of digital and literacy skills is another key barrier to achieving digital inclusion," said Mr Pedro, adding that "These skills gaps have been further exacerbated by the COVID-19 pandemic, where the expansion of online education, e-healthcare, e-commerce, and remote work, have left a large portion of the population without internet access even further behind."
He said the need for meaningful digital connectivity to boost sustainable development, particularly for the Least Developing Countries (LDCs), has never been more urgent. Despite this, Africa has made some progress in promoting digital access.
"Now is the time to double down on our effort to close the digital infrastructure gap and to leverage digital technologies to power key initiatives in support of achieving a greener and more inclusive digital world and a just and sustainable development for all, "said Mr Pedro, remarking that a multi-sectoral approach in realizing a resilient and unfragmented internet in Africa was key.
"The implementation of digital technologies should progressively and continually mirror key principles of inclusion, representation and accessibility… Private sector involvement in spurring digital development, specifically infrastructure development, will leapfrog socio-economic development," Mr Pedro underscored.
Top Cybersecurity Projects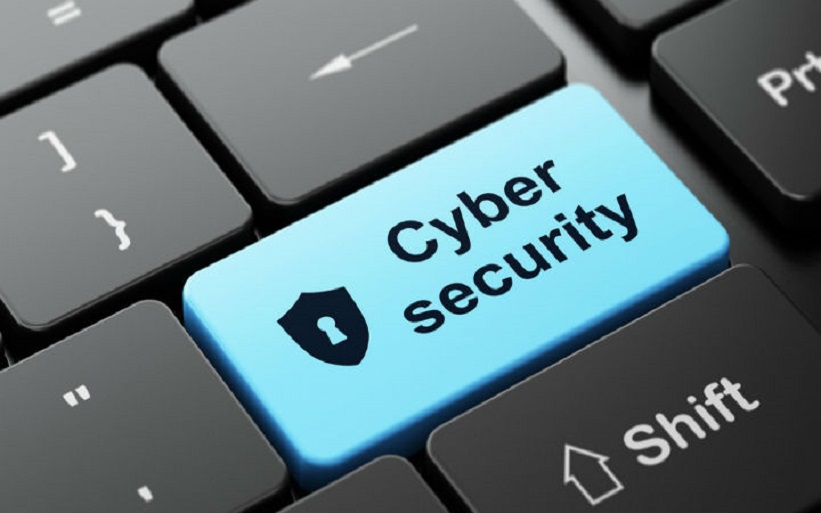 Introduction
Cybersecurity projects are a great way to learn more about the field and build your portfolio. They can also be fun, challenging, and rewarding—especially when you get to see what you made in action! In this article, we'll go over some of our favorite cybersecurity projects that will help you start your journey into the industry.
The ethical hacker course from Knowledgehut will help you learn about the latest commercial-grade hacking tools, techniques, and methodologies. Pursue the course to develop cutting-edge skills and explore proven techniques and best practices to begin your career in ethical hacking.
Important Cybersecurity Projects
Some of the important cybersecurity projects are discussed below:
NetSecFocus
NetSecFocus is a community-driven cybersecurity project created as a collection of tools and resources for network security professionals. It uses open-source software where possible, with licensed content available under various licenses. The project is open to contributions from anyone interested in improving the platform by adding new features or reporting bugs.
As a GitHub repository, NetSecFocus provides source code that can be used to build your copy of the site (or just browse it online). The website is hosted using GitHub Pages to promote collaboration by making it easy for any contributor to update content on their computer before pushing changes back into central repositories shared with other contributors.
Kali Linux
Linux distribution Kali Linux was designed to be used for digital forensics and penetration testing, and it is derived from Debian. In addition to Kali Linux, Offensive Security Ltd. also develops commercial counterparts such as BlackArch and BackBox to address security concerns. It is based on Debian's testing branch, yet at the time of writing, it was updated every three months.
The development team aims to not only provide new features but also fix bugs that they're aware of or reported through bug trackers in each update release. Kali recently changed its name from BackTrack; both names are being used interchangeably within this article because they essentially refer to the same thing: an OS distribution with lots of hacking tools preinstalled (for example, Metasploit).
Capsule8
Capsule8 is a cloud-based security platform that provides visibility into and protection against threats in the data center. The platform enables you to protect containers, applications, and infrastructure with automatic threat detection, vulnerability scanning, and continuous monitoring of your entire containerized environment. Capsule8 can also monitor your existing Kubernetes clusters, providing security for both new and existing deployments.
Capsule8 provides a single pane of glass for security across your entire infrastructure. Capsule8's container-native platform enables you to automatically detect and respond to threats in real time, including vulnerabilities, malware, and data breaches. You can also use Capsule8 to continuously monitor your environment for signs of compromise and remediate issues before they become serious problems.
Metasploit Framework
The Metasploit Framework is a tool that helps you find and exploit security vulnerabilities in networks. It is a framework that security professionals, penetration testers, and hackers can use. HD Moore created the Metasploit Framework in 2003 to help automate tasks for network administrators and security consultants, but it has since been expanded to include a huge community that contributes code and new modules all the time.
The Metasploit Framework allows you to write your scripts, called modules. These can be used to perform a wide range of tasks, from scanning for vulnerabilities in a network to exploiting those vulnerabilities and gaining access. The software also comes with a database of pre-written tools that can be used right away.
SUBgraph OS
SUBgraph OS is a Linux-based operating system designed to be resistant to cyberattacks. It was developed by a team of security researchers, who are also the founders of SUBnet Labs, which developed SUBgraph OS as part of their research into information security. The developers describe SUBgraph as "a privacy-focused operating system" protected by "hosted virtualization" and an "isolated hypervisor."
It means that while it's based on the Linux kernel like other operating systems (such as Ubuntu), it doesn't share any code with those other systems. It uses virtualization to create an isolated container where dangerous processes cannot access your data on the hard drive.
Google Grr
Google Grr is a collection of tools that help you detect and respond to advanced threats. The project was released in May 2018 by Google and MITRE with the intent to make the GRR tool available for Linux users.
The open-source GRR project (Github Repo) was created by Maxime Villard and inspired by an idea proposed by John Ellis during a talk at Defcon 2017 titled "Mountain Peak Performance: Achieving Enterprise Security at Scale."
GRR is an open-source project that aims to provide a secure and reliable environment for anyone who uses Linux in their daily work. GRR is intended to be a complete solution that provides a secure and reliable environment while still being easy to use.
OpenCanary
OpenCanary is a free, open-source application security testing platform. It integrates with the Kubernetes API and the Prometheus monitoring system. OpenCanary can test applications for common vulnerabilities and misconfigurations by generating alerts if it detects something unusual happening in your application. In addition to its native runtime environment, OpenCanary supports other environments such as Slack, GCP Cloud Pub/Sub, AWS Lambda & Zappa.
The ethical hacker course will help you master the five steps of ethical hacking, including reconnaissance, gaining access, enumeration, maintaining access, and covering your tracks.
Cybersecurity projects to learn
NetSecFocus: A security training platform that teaches cybersecurity basics, so you can dive deeper into specific areas of interest.
Kali Linux: A Linux distribution used for penetration testing and security auditing because it contains hundreds of tools specifically designed for hacking, cracking, and information security research.
Capsule8: An agentless network security platform that provides real-time visibility into threats across applications and infrastructure devices to enable an adaptive response to attacks.
Metasploit Framework: An open-source framework used by many hackers for penetration testing purposes or simply checking whether their system has any vulnerabilities before being exploited by malicious actors online (or even by themselves).
SUBgraph OS: A secure operating system designed from the ground up using various open-source tools focused on privacy protection, including support for hardware-based memory encryption (Intel SGX).
Conclusion
There are many cybersecurity projects that can be carried out by a team of professionals. In conclusion, many different types of cybersecurity projects can be undertaken in your organization to ensure safety from cyberattacks and other threats. The best part about these solutions is that they can be implemented without any hassles or complications at all. Opt for the ethical hacker course offered by Knowledgehut and learn ethical hacking from scratch with the comprehensive course material to become a skilled ethical hacker.
FAQs
Q1. What are current trending topics in cybersecurity?
Ans. Photos, financial transactions, emails, and texts have more potential for posing a threat to individuals than they have ever been before. Viruses or malware installed on smartphones may be one of the trends that capture the attention of cybersecurity experts in 2023.
Q2. Which country is best in cybersecurity?
Ans. Three countries have the greatest capability when it comes to cyber surveillance: China, the United States, and Russia.
Q3. What are the most common cyber-attacks in 2022?
Ans. According to an analysis of attack vectors, credential theft remains the most common attack vector, followed by phishing, misconfigured clouds, and third-party vulnerabilities. When considering how long it takes to detect and contain each type of compromise, it becomes clear how important it is to prevent these attacks.
Q4. What is the largest hack in history?
Ans. In terms of cost and destructiveness, it is considered the biggest hack in history. This attack was apparently carried out by an Iranian attack group known as the cutting sword of justice. Iranian hackers retaliated against Stuxnet with the release of Shamoon. Saudi Aramco was impacted for months by the malware, which destroyed more than 35,000 computers.
Xiaomi Offers Nigerians Affordable 5G Smartphones
By Adedapo Adesanya
Following Nigeria's rollout of fifth-generation (5G) technology this year by MTN, opportunities opened for many to tap into the potential that it presents. On the back of this, phone maker, Xiaomi, is contributing to this by making its impressive 5G products accessible to Nigerians during this ember season.
The National Digital Economy Policy and Strategy (NDEPS) emphasises how 5G the country can use digital technologies to realise its digital development agendas. With advanced and highly competitive 5G smartphones, its high-quality 5G compatible smartphones such as the Redmi Note 11 Pro+5G, Xiaomi 12 Pro, and Xiaomi 12T Pro, amongst other products, are listed for the ember month sales.
With the launch of Redmi Note 11 Pro+ 5G, Xiaomi is pushing the legacy of the Redmi Note Series one step further by delivering a performance that exceeds expectations, thereby setting a new standard in the segment. The Redmi Note 11 Pro+ 5G is an enhanced version of the Redmi Note 11 Pro with 5G internet capacity that offers a 6.67" FHD+AMOLED Dot Display, 120Hz high refresh rate, 108MP main camera, 4500mAh battery capacity, 120W HyperCharge, which charges to 100 per cent in 15 minutes and MediaTek Dimensity 920 chipset.
Recall that prior to the introduction of the Redmi Note 11 Pro+5G, the Xiaomi 12 pro smartphone was introduced in several markets globally with 5G internet capacity that offers a 6.73" WQHD+AMOLED Dot Display, prograde 50MP triple camera, 4600mAh battery capacity, 120W HyperCharge which charges to 100 per cent standard mode in 24 minutes.
Also, on 5G, Xiaomi 12T Pro is equipped with the best Snapdragon processor, which is Snapdragon 8+ Gen 1, and is one of the top 5G smartphones with cutting-edge technology sheathed in a sleek and matte tactile body that houses a 200MP image sensor, and a distinctive, tough metal effect around the camera. It offers a 6.67" FHD+AMOLED Dot Display, 120Hz high refresh rate, 200MP main camera, 5000mAh battery capacity, in-screen fingerprint sensor, and AI face unlock.
Considering the attractive discounts during the ember month, you can level up with these high-speed 5G technology smartphones and enjoy the benefit of advanced technologies. Xiaomi's 5G phones, Redmi Note 11 Pro+5G, Xiaomi 12 Pro, and Xiaomi 12T Pro, are very competitive with strong configurations at an honest price. According to Xiaomi, individuals who purchase Redmi Note 11 Pro+ 5G will get a branded 10,000mAh power bank.
5G produces the fastest-ever mobile network speeds to date and ensures a more reliable performance and a better user experience. Nigerians are also beginning to move into an era where internet users will require a 5G device in other not to miss out on the trend. Hence, this is the best time to jump on the opportunity to grab Xiaomi 5G compatible phones, which are currently among the best smartphones in Nigeria.
Latest News on Business Post