British University Plans Return of Benin Bronze to Nigeria
By Ahmed Rahma
More than a century after Britain looted sculptures in Nigeria and auctioned them to Western museums, a British university is set to return a Benin Bronze back to its place of origin.
The varsity identified as the University of Aberdeen said on Thursday it wants to return the artwork to where it came from within weeks.
In a report by Reuters, this is one of the first public institutions to carry out the action.
The university said the sculpture of an Oba or ruler of the Kingdom of Benin had left Nigeria in an "extremely immoral" fashion, leading it to reach out to authorities in 2019 to negotiate its return.
Speaking, the head of museums and special collections of Aberdeen, Neil Curtis said the Bronze, purchased in 1957, had been "blatantly looted."
"It became clear we had to do something," Curtis said.
On the part of professor Abba Isa Tijani, director-general of Nigeria's National Commission for Museums and Monuments, the importance of displaying the Bronze inside Nigeria for the first time in more than 120 years was inexpressible.
"It's part of our identity, part of our heritage… which has been taken away from us for many years," Mr Tijani said.
British soldiers seized thousands of metal castings and sculptures from the Kingdom of Benin, then separated from British-ruled Nigeria, in 1897.
According to a report, Germany is also in talks to send back 440 Benin Bronzes as early as the autumn while the University of Cambridge's Jesus College said it had finalised approvals in December to return another Bronze.
Mr Tijani said museums in the United States have also agreed to return two more Bronzes.
The Governor of Edo State, Mr Godwin Obaseki, has also revealed plans to build a centre to store and study the returned artefacts by the end of 2021, and a permanent museum by 2025.
Artist and Edo state native Victor Ehikhamenor said he hoped the decision would prompt others to follow suit.
"Because some of these things are missing from our environment, people are not able to contextualize where we are coming from," Ehikhamenor said.
FAAN Restricts Drivers From Picking Passengers at Terminals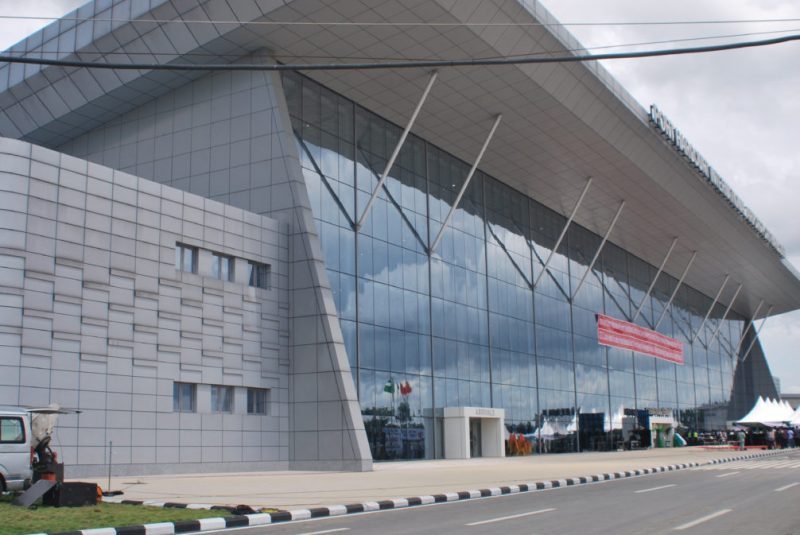 By Adedapo Adesanya
The Federal Airports Authority of Nigeria (FAAN) has said that drivers are prohibited from picking up passengers at the frontage of airport terminals but are to pick them up only at car parks.
This was disclosed in a statement released on Monday, April 12 by the General Manager, Corporate Affairs, FAAN, Mrs Henrietta Yakubu, saying that drivers can only approach the terminals when they want to drop off a departing passenger.
"The authority will like to emphasize that in line with government protocols, arriving passengers are to walk down to designated car parks to board their vehicles. No driver is permitted to pick up arriving passenger(s) at the frontage of the terminals.
"All drivers must park and wait inside the car parks while arriving passengers walk down to the car parks to board their vehicles.
"For departing passengers, drivers are only allowed to drop off passengers in front of the terminals. They are not permitted to wait for any reason after dropping their passengers, it is only a Drop Off zone," the statement read in part.
The agency, therefore, called for compliance with all laid down protocols on COVID-19 to ensure the safety of all airport users to ease facilitation and enhance the safety of all airport users.
"The Federal Airports Authority of Nigeria (FAAN) hereby advises passengers, drivers and other airport users, particularly those at the General Aviation Terminal, Lagos, to always comply with all laid down protocols on COVID-19 to ensure the safety of all airport users," the statement added.
Last week, FAAN advised passengers to get to airports, particularly those at the Nnamdi Azikiwe International Airport, Abuja, early.
The call was done to enable them to complete their check-in procedures in good time and avoid the unpleasant experiences associated with missing their flights.
This advice has become necessary as passengers are likely to go through a little delay at the entrance to the terminals,
The agency noted that it took this decision due to built-up vehicular traffic occasioned by the increase in passenger traffic being witnessed presently.
"The authority will like to assure passengers and other airport users that all hands are on deck to ensure swift facilitation and reduce the congestion to the barest minimum," it said.
The blockchain brings new financing options to the business market. For example, Bitcoin Cash casino has adapted to only using cryptocurrency. This way, it makes it easier for their customers to deposit and withdraw in a BCH casino. Entrepreneurs have taken note of this and are looking to invest more in crypto than in fiat markets.
Latest News on Business Post