South Sudan Threatens to Quit OPEC+ Alliance Over Output Dispute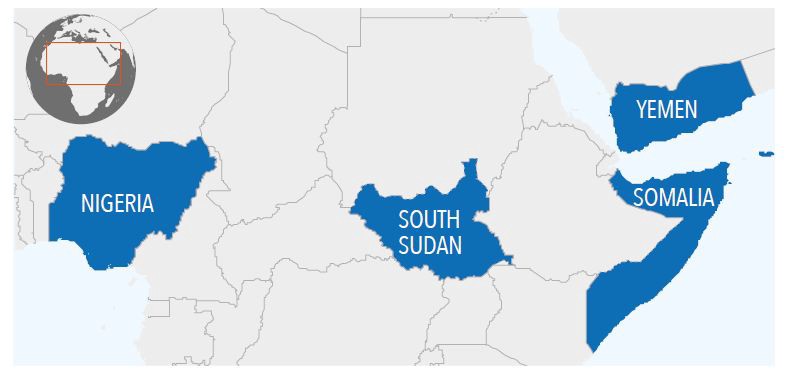 By Adedapo Adesanya
South Sudan has threatened to quit the alliance known as the Organisation of the Petroleum Exporting Countries and its allies (OPEC+) if the group stands in the way of its ambitious plan to increase crude output to 230,000 barrels per day by 2024.
This was made known by the country's first vice-president, Mr Riek Machar, in Juba on Tuesday, saying that South Sudan has had difficulties with OPEC+ over its crude oil targets.
"Our minister of petroleum has had issues with OPEC over the increment of crude production but we shall instead quit the organisation if we are hindered from increasing oil production," Mr Machar said.
"Our target is to increase crude production right now and become an oil hub in the East African region and foster economic development for our people," Mr Machar added.
The country has ambitious plans to increase crude oil production to 230,000 barrels per day by 2024. However, the country's August production cap, agreed to by OPEC+, was significantly below that, at 130,000 barrels per day.
Although one of the smaller producers in the coalition with an output of 160,000 barrels per day in August, according to Argus estimates, it has regularly exceeded its agreed OPEC+ quotas.
In an internal report, an OPEC+ technical committee found that South Sudan accounts for around half of the coalition's overproduction to date. The group has asked members to compensate for past overproduction with additional cuts before the current agreement expires at the end of the year, but the report shows South Sudan had yet to submit compensation plans as of late August.
As per reports, South Sudan's oil minister Mr Puot Kang Chol said that current production is only 107,000 barrels per day as a result of  "several challenges such as floods and depleted oil wells."
Efforts are being carried out including an environmental audit of all wells to map out ways to increase production without endangering the environment in line with international standards, Mr Chol said.
"With the global happenings in the world, especially the Russia-Ukraine war, it warrants us to produce more oil," he added.
Changes within the OPEC+ alliance don't happen all time. Qatar was the last country to formally exit the group, effective as of January 2019. Mexico, which remains part of the group's output agreement, has not been allocated a quota since July 2020. South Sudan said back in October 2020 that it wanted to renegotiate its production quota because the output from some blocks had resumed since it first entered the deal.
South Sudan was among the 10 countries that teamed up with OPEC+ to form the wider OPEC+ group in 2017. Others include Azerbaijan, Bahrain, Brunei, Kazakhstan, Malaysia, Mexico, Oman, Russia, and Sudan.
900 million Africans Lack Access to Clean Cooking Solutions—Ayuk
By Adedapo Adesanya
As more efforts continue to enter into making Africa a stronghold for energy, problems still persist, with over 900 million people on the continent lacking access to clean cooking solutions.
Ahead of the African Energy Week (AEW) 2022 next month, the African Energy Chamber (AEC) has reiterated that strengthening the supply and distribution of products such as liquefied petroleum gas (LPG) is critical.
The AEC Executive Chairman, Mr NJ Ayuk said, "In 2022, over 900 million people lack access to clean cooking solutions. This is a crisis, one that directly affects the African population and will continue to cause health and socioeconomic challenges unless new fuel solutions are brought on the market in Africa. Gas is the solution to this crisis.
"During AEW 2022, discussions around the role of gas and LPG in Africa's energy and economic future will be driven," he added.
For Africa, strengthening the LPG market in 2022 has been key. Currently, large-scale exploration and production projects are underway across the continent that offers the opportunity for the local population to benefit from both power and cooking solutions.
Representing the cleanest fossil fuel as well as the most widely available in Africa – the continent boasts over 620 trillion cubic feet (tcf) of proven gas reserves, with new exploration campaigns set to increase this figure two-fold – monetizing and utilizing gas will enable Africa to make energy poverty history by 2030.
In addition to power generation opportunities, gas represents the ideal resource for power industries as well as households, providing heat and clean cooking solutions.
Projects such as Senegal and Mauritania's 15 tcf Greater Tortue Ahmeyim development – the first phase of which is set to come online in 2023; Equatorial Guinea's 3.7 million tons per annum (mtpa) Punta Europa liquefied natural gas (LNG) terminal which aims to improve intra-African gas trade; and the 171 million feet per day Sankofa Gas Project in Ghana are set to bring new supplies online.
Meanwhile, in Southern Africa specifically, over 100 tcf of reserves in Mozambique, 11 tcf in Angola, and possibly 20 tcf in Zimbabwe are set to transform the market, with the regional LPG sector set to witness a boom.
These new gas infrastructure developments aim to significantly improve intra-African gas trade, enabling domestic markets across the continent to benefit from the enhanced natural gas supply. Leveraging the African Continental Free Trade Agreement (AfCFTA), various projects have been launched, including pipelines and trade infrastructure.
72% of Children Globally Face Cyber Threats—Report
By Adedapo Adesanya
A new report from The Global Cybersecurity Forum (GCF) has found that 72 per cent of children worldwide have experienced at least one type of cyber threats online.
The Why Children Are Unsafe in Cyberspace report, developed in collaboration with Boston Consulting Group, focuses on raising awareness of the critical issues facing the protection of children in Cyberspace at a time when over 90 per cent of children aged eight and above are active on the internet.
The report surveyed over 40,000 parents and children across 24 countries in six regions, with results overwhelmingly showing that protection of today's youth in cyberspace is falling short, impacting children globally and requiring urgent collective action.
Those surveyed revealed that unwanted ads, inappropriate images, content, and bullying and harassment are the main threats experienced.
Globally, children are most active digitally at home or school. However, the report found that only half of the children worldwide feel safe online, with one in five children expressing that they have faced bullying or harassment.
It noted that 83 per cent of children claimed they would alert their parents for help if they felt threatened online; however, of the parents surveyed, only 39 per cent noted that their child or children had ever expressed concerns to them. This raises the question of how children can be protected when parents are not always aware of the dangers they face.
The report calls on all stakeholders, including parents, educators, tech companies, and law enforcement agencies, to join forces to ensure that robust solutions can be found to meet the threat to children online.
Speaking on this, Ms Alaa AlFaadhel, Initiatives & Partnerships Lead at the GCF, commented on the report: "With 72 per cent of children facing cyber threats, we believe the protection of children is crucial in a rapidly developing Cyberspace. The solution to the pervasive threats that children face is to raise awareness of the issues and ensure united action, from educators to the private sector, can be put in motion. We all bare a responsibility to create a safe place to learn and connect in Cyberspace as it becomes more entrenched in everything we do."
The upcoming GCF will bring together key decision-makers and executives from around the globe to discuss the prominent issue of child protection in Cyberspace, amongst other key topics, including disruption frontier and geopolitical considerations.
The GCF 2022 Edition is returning under the theme Rethinking the Global Cyber Order and runs between November 9-10 in Riyadh, Saudi Arabia.
US Promises $5m for Africa's Methane Gas Emissions Fight
By Adedapo Adesanya
The United States government has announced it will provide a $5 million grant to the African Development Bank (AfDB) to support efforts to abate methane gas emissions, across Africa.
Methane accounts for about half of the net rise in global average temperature since the pre-industrial era.
The grant, subject to the completion of US domestic procedures and approvals, will go to the multi-donor Africa Climate Change Fund, which is managed by the African Development Bank. The Fund supports a broad range of activities covering climate resilience and low-carbon growth.
US special presidential envoy for climate, Mr John Kerry, made the announcement at a breakfast event held on the margins of the ongoing 18th African Ministerial Conference on the Environment taking place in Dakar.
He said: "More than 25 countries on the continent have joined the Global Methane Pledge, a resounding level of support for the importance of methane in keeping 1.5 degrees within reach."
"I am very pleased that the African Development Bank is responding to the increased global attention on methane emissions and is planning to increase their own focus on methane abatement in coming years," Mr Kerry added.
Additional funding was also promised by the Climate and Clean Air Coalition (CCAC) and the Global Methane Hub to tackle methane emissions in African countries.
The Global Methane Hub will contribute $5 million dollars over the next three years. The Hub funds methane mitigation efforts. The Coalition, a voluntary partnership of governments, intergovernmental organizations, businesses, and research institutions, will provide $1.2 million.
The Global Methane pledge, launched during COP26 in Glasgow, targets reducing emissions of methane by at least 30 per cent from 2020 levels over the next seven years.
The Bank Vice President for Power, Energy, Climate, and Green Growth at AfDB, Mr Kevin Kariuki said the lender planned to create activities within the ACCF to support methane abatement.
"With the support of the U.S. government, and other donors and non-state actors, we intend to create a dedicated pillar of activities within our Africa Climate Change Fund to support methane abatement including working with countries to include methane in their Nationally Defined Contributions and develop pipelines of methane abatement projects for further investment," Mr Kariuki said.
AfDB would be releasing a methane baseline reporting covering waste and energy sector methane emissions across Africa at the forthcoming COP 27 in Sharm El Sheikh, Egypt.
"This will provide an excellent foundation for increased focus on methane emissions," said Mr Kariuki.
According to AfDB's 2022 Africa Economic Outlook, Africa will need as much as $1.6 trillion between 2020-2030 to implement its climate action commitments and nationally determined contributions (NDCs).
The African Development Bank has committed to mobilizing $25 billion for climate finance by 2025; more than 50 per cent of that funding will be allocated to adaptation projects.
Latest News on Business Post