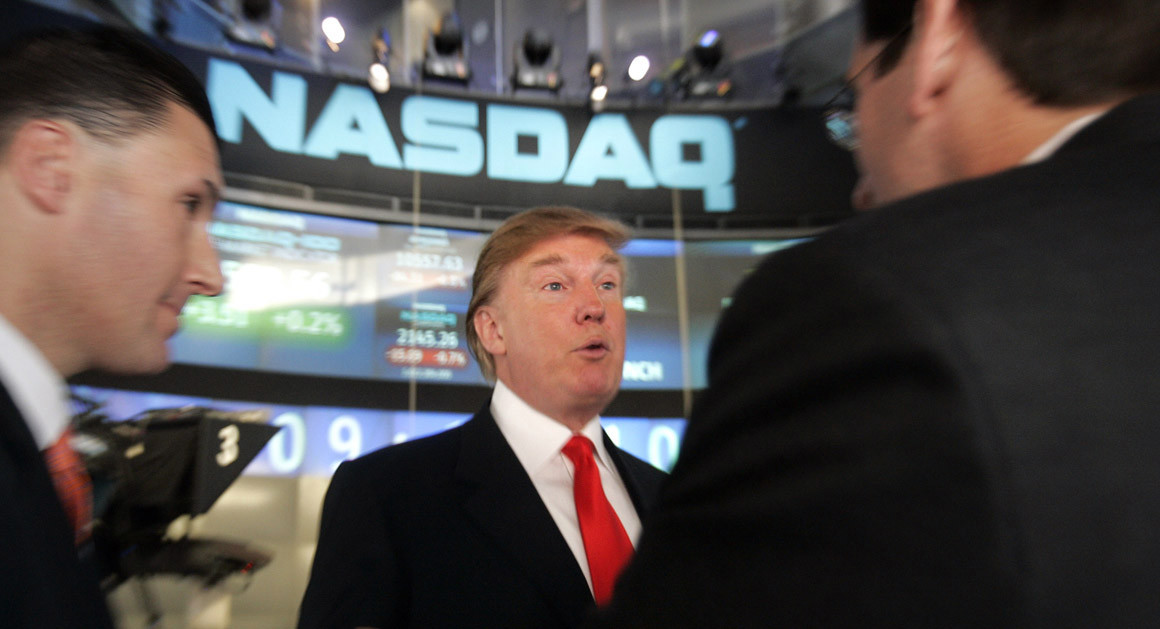 By Investors Hub
The major U.S. index futures are pointing to a lower opening on Wednesday, with stocks poised to see further downside following the weakness seen in the previous session.
Middle East concerns as well as worries over a possible government shutdown may lead traders to move their money into safer havens.
Selling pressure may be somewhat subdued, however, with a report from payroll processor ADP showing a slightly bigger than expected increase in private sector employment generating some positive sentiment.
After seeing strength for much of the session on Tuesday, stocks pulled back late in the day to close moderately lower. The Dow pulled back off the record closing high set in the previous session.
The Dow fell by 109.41 points or 0.5 percent to 24,180.64, the Nasdaq edged down 13.15 points or 0.2 percent to 6,762.21 and the S&P 500 dipped 9.87 points or 0.3 percent to 2,629.57.
The lower close on Wall Street may have reflected concerns about the outlook for the Republican tax reform bill amid reports about disagreements over a corporate alternative minimum tax.
On the U.S. economic front, the Commerce Department released a report showing the trade deficit widened more than expected in the month of October.
The report said the trade deficit widened to $48.7 billion in October from a revised $44.9 billion in September. Economists had expected the deficit to widen to $47.5 billion.
A separate report from the Institute for Supply Management showed a bigger than expected slowdown in the pace of service sector growth in November.
The ISM said its non-manufacturing index dropped to 57.4 in November from 60.1 in October, although a reading above 50 still indicates growth in the service sector. Economists had expected the index to dip to 59.0.
"The rate of growth has lessened in the non-manufacturing sector after two very strong months of growth," said Anthony Nieves, Chair of the ISM Non-Manufacturing Business Survey Committee.
He added, "Comments from the survey respondents indicate that the economy and sector will continue to grow for the remainder of the year."
Steel stocks showed a significant move to the downside on the day, dragging the NYSE Arca Steel Index down by 2 percent.
Gold, utilities, railroad and housing stocks also saw notable weakness, while strength was visible among electronic storage and tobacco stocks.