Bolt Assures Nigerian Drivers Improved Trip Experience
By Aduragbemi Omiyale
Nigerian drivers have been assured of a better experience and safer trips by a leading ride-hailing platform, Bolt.
The company, in a statement, said it has introduced some features that will improve the safety of drivers on the platform.
It said the driver scores and driver trip sharing features further enforce its commitment to drivers' well-being as they will give them more control over their ride performance.
The driver score feature is a transparent metric that allows drivers to better understand their in-app performance, encourages improvements in drivers' habits and helps them aim to offer the best possible rider experience. The feature is designed to increase the quality of service, thus being at the core of a positive driver and rider experience.
The driver trip sharing feature which adds an extra layer of safety for drivers allows them to share a link with their real-time journey information. The link can be shared by Email, SMS, or via instant messaging apps and enables any third party with access to the link to track and follow the driver's ride status and location in real-time.
The link generated with the driver trip sharing feature is valid for the current ride. Drivers must issue a new link for every ride if they feel necessary to do so. Links will remain active for up to 48 hours if a ride is not finished.
Accessing a link after the ride is finished will notify the user that the link is expired. Driver score is calculated for every last 100 trips performed by a driver. By default, a driver starts off with the maximum possible score of 100 "good" trips. This score will be decreased if the app picks up behaviour that is against good practices or harmful to the rider.
"Drivers are core to our business, so we are always innovating to improve their experience on our platform. The new features we have introduced add to our in-app customer experience and are aimed at helping drivers have more control of their Bolt rides and maximise their earnings within a safe environment.
"The driver score and driver trip sharing features are in line with the entrepreneurial desires of the drivers and improve the overall user experience of the Bolt app.
"We believe that drivers want to offer great services to riders. With the driver score feature, drivers can get constant feedback about their performance which will help them improve.
"The driver trip sharing feature on the other hand will act as a deterrent to people with potentially malicious intent against drivers on the Bolt platform. Overall, riders have the best chances of being paired with a driver who is committed to high-quality service," the Regional Manager for Bolt in West Africa, Ms Ireoluwa Obatoki, said.
Lagos Ranks Worst in World's Traffic Congestion Index
By Adedapo Adesanya
Lagos, Nigeria's commercial capital, has been rated the worst among cities with traffic congestion in the world.
According to the traffic index released by Numbeo, a crowd-sourced global database of quality-of-life data, Lagos had a traffic index of 348.69 points to lead seven other cities surveyed on the African continent.
Other cities considered in the report were Nairobi, Cairo, Pretoria, Cape Town, Johannesburg, and Durban all in South Africa.
Nairobi, Kenya's capital, was second with a traffic index of 256.39 points and Cairo recorded 244.23 points.
In South Africa, Pretoria had a traffic index of 230.51 points while Cape Town, Johannesburg, and Durban had 211.92 points, 201.29 points, and 121.29 points respectively.
Numbeo explains that the traffic index is a composite index of time consumed in traffic due to job commute, estimation of time consumption dissatisfaction, carbon dioxide (Co2) consumption estimation in traffic, and overall inefficiencies in the traffic system.
It added that traffic subjects commuters to the mistakes of other drivers on the road.
"Due to the anxiety that characterises most traffic jams, some motorists display aggressive behaviour towards others. And things could escalate quickly," the report added.
Globally, Business Post found that Lagos was the only African city in the top ten countries. In the index, Lagos was followed by Los Angeles, California, USA in second place at 344.84 points while San Jose followed with 331.12 points came in third place.
Colombo, Sri Lanka; Delhi, India; Dhaka, Bangladesh; and Sharjah, United Arab Emirates occupied the fourth to seventh places with 305.13, 284.33, 283.49, and 283.43 respectively.
In the eighth spot was Kolkota in India with 272.03 points, San Francisco, also in California, USA was the ninth place with 261.64 points, while the top 10 was concluded with Guatemala City, Guatemala coming at 259.56 points.
Crack in Nigeria Auto Journalists Association
By Modupe Gbadeyanka
There seems to be trouble within the ranks of the Nigeria Auto Journalists Association (NAJA) as the chairman of the group, Mr Mike Ochonma, and his vice, Mr Tajudeen Adebanjo, are at loggerheads.
According to information gathered by Business Post, the two exchanged hot words a few days ago during one of their meetings in Lagos and efforts made to calm the situation were futile.
It was alleged that Mr Adebanjo wants to cause division within the association and has written letters to stakeholders in the industry in a bid to incriminate his boss.
The situation has forced the chairman of NAJA to move for the suspension of the vice chairman on the ground of gross misconduct.
It was learned that at an extraordinary meeting of the group at the National Stadium, Lagos last Friday, the umbrella body of journalists covering the motoring and auto industry passed a resolution to suspend Mr Adebanjo and then referred him to a disciplinary committee for further disciplinary action which could see him formally removed from office.
Meanwhile, Mr Ochonma has urged the auto stakeholders to remain steadfast with the association, reiterating the fact that it remains unified and would continue to work together as critical partners to the progress of the auto industry.
"As we have been doing over the years, be rest assured that as critical stakeholders of the industry, we would continue to be objective in our reportage as our different accurate and critical analyses of the auto industry's activities will continue to help the industry to grow," he said.
Uber Launches New Products, Expands to Akure, Owerri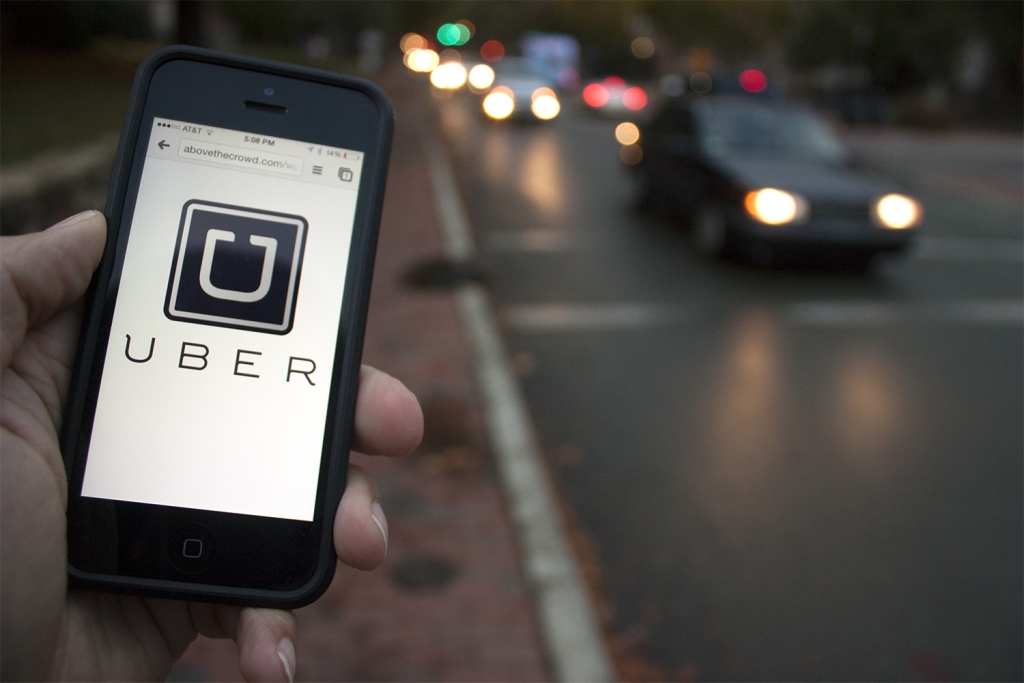 By Adedapo Adesanya
Ride-hailing giant, Uber, has announced the launch of multiple new products and features in Nigeria as well as other Sub-Saharan African countries like South Africa, Ghana, Kenya, and Côte d'Ivoire.
The launch, which took place simultaneously across various locations in Sub-Saharan Africa markets, also showcased the latest addition to its suite of safety features.
Speaking at the event, General Manager for Uber SSA, Mr Kagiso Khaole, said the brand was pleased to be expanding into eight more cities during September across Kenya, Nigeria and Ghana.
"As we gear ourselves to mark our 10th year anniversary next year, we are excited about moving into more cities enabling people to go anywhere and can get anything. Our commitment to raising the bar on safety remains relentless and we continue to work hard to grow the over 3 million earnings opportunities we have created thus far," he said.
In Nigeria, Uber will now be operational in Owerri and Akure in Nigeria and will expand its operations to Eldoret, Kisumu, Nakuru and Naivasha in Kenya; and Tamale and Sunyani in Ghana.
Uber say this is part of its commitment to the region and signals more opportunities for more drivers to earn, while riders have convenient and reliable travel options at the tap of a button.
To help reduce costs for riders and increase demand for drivers, Uber launched UberX Share in Ghana and Nigeria, and Uber ChapChap Share in Kenya.
Uber's shared rides offering allows riders to save up to 30 per cent of the trip fare when matched with a co-rider heading in the same direction, and where a match is not possible, they will still be able to save 5 per cent from their ride.
Speaking on this, Mr Khaole said — "The introduction of UberX Share allows us to proudly demonstrate the power of our platform, understanding the ability to match rider destinations while delivering convenience and affordability. We are a global company that builds locally; and in Ghana, we tapped into the local culture of car-pooling when moving around, which makes this product a great fit for the market."
It also launched UberXL in Nairobi, Kenya to make travelling across the city with an entire crew has less easier. This option provides seating for up to six people which is great for airport and business trips where extra luggage space may be required. In South Africa, riders can now reserve their group travel 30 days in advance with UberXL Reserve and Uber Van Reserve.
Uber Comfort, which is currently available in South Africa and Côte d'Ivoire, will now be available in Ghana. This bespoke offering is designed for riders looking for an upgrade to their everyday ride with extra comfort. Drivers on Uber Comfort are known to provide excellent service, while exhibiting friendliness, courtesy and professionalism.
Uber Connect, one of the app's most popular products available in South Africa, Kenya, Nigeria, Tanzania, Uganda, and Ghana. This will soon be available in two additional cities in Nigeria.
Uber Connect is an on-demand delivery solution that allows users to send and receive packages with speed. The feature comes built-in with a PIN verification providing users peace of mind that their package is being delivered to the right person.
The company said this will help it take a stand for safety.
"Safety is at the core of how we do business and we are proud to announce three new safety features to help improve the experience of users", says Mr Khaole.
Among the other products is an Audio Recording pilot in South Africa. With this, Uber will now allow riders and drivers to use the app to record and share audio of their trip as evidence in the case of a safety incident – something that drivers have been asking for based on their feedback from roundtable sessions. This new opt-in audio recording feature, which is being piloted in Pretoria and Johannesburg, has been successful in the US and Latin American regions where Uber has a presence.
Also launched was the in-app emergency service in Nigeria. The firm has partnered with Sety to provide on-demand security and medical response for riders and drivers while on a trip. This collaboration will also provide access to a private security response unit closest to their location, using a connected device.
It also announced Safety Check-Up across SSA. This feature encourages riders to complete their safety profile by turning on and utilising the available features such as Trusted Contacts, PIN verification and RideCheck. This is available in all the countries within SSA where Uber operates.
Latest News on Business Post