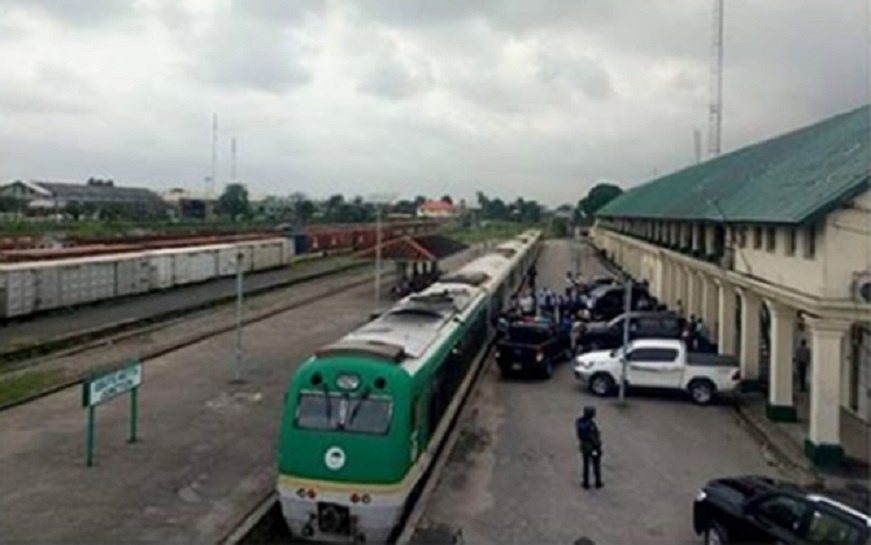 By Adedapo Adesanya
One of Nigeria's key infrastructural projects will suffer another setback, this time due to coronavirus, as Chinese workers who are working on the Lagos- Ibadan railway project are yet to return from China.
The workers, who work for China Civil Engineering Construction Corporation (CCECC), the firm responsible for building the 150km railway line linking Lagos to the city of Ibadan, travelled for the Chinese New Year, but got trapped by the COVID-19 crisis, which emanated from their country in January 2020, causing travel restrictions.
According to the Minister of Transportation, Mr Rotimi Amaechi, the Covid-19 disease has halted plans for the project which was earlier expected to be completed this quarter.
He said most of the workers who went home for the Chinese Lunar New Year (January 25 – February 8) couldn't resume the construction as they are being delayed in order to contain the spread of the virus.
"Most of the Chinese workers who went on their New Year holiday have not yet returned due to the coronavirus and this has delayed the work," Mr Amaechi said.
The project valued at $1.5 billion was started in 2012 and has faced several delays and after almost eight years of construction. It was looking like it would wrap up June, but this will now be extended.
It was also noted that the shipment of facilities being used for the project has also been stopped, thereby leaving the project hanging because one of the key agreements was that majority of the equipment and other supplies needed for the project would be brought in from China.
The coronavirus has affected activities and industries worldwide. Globally, there are currently 106,893 cases, according to the World Health Organisation (WHO), with at least 3,639 deaths since the outbreak emerged in December in the Chinese city of Wuhan.
Nigeria has, however, only reported just one case, an Italian man who travelled to Lagos from Milan in Italy, whom the authorities say is currently recovering and doing fine.