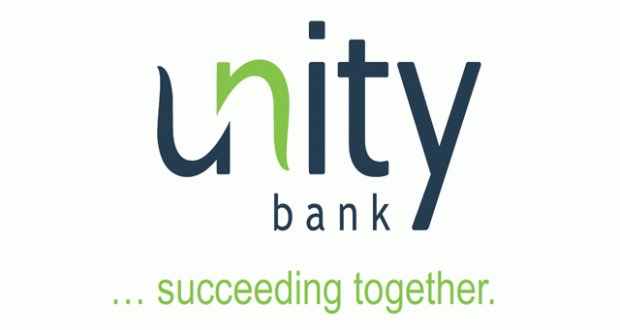 By Dipo Olowookere
Tier-two lender, Unity Bank Plc, has explained why it could not release its audited 2017 financial statements before deadline last month.
Companies listed on the Nigerian Stock Exchange (NSE) were expected to file their 2017 earnings on or before March 31, 2018.
However, some firms did not meet up with the deadline, including Unity Bank, which has been in the news lately as a result of botched $1 billion investment deal with a private equity firm based in New York, USA, Milost Global.
Unity Bank, in a statement issued by its scribed, Mr Mohammed Shehu, explained that the delay was caused by the Central Bank of Nigeria (CBN).
The bank disclosed that its financial documents had been forwarded to the central bank for approval and were yet to be returned for filing on the NSE.
"This is to inform the NSE, our esteemed shareholders and other stakeholders that Unity Bank Plc was unable to release its 2017 Audited Financial Statements (AFS) for the year ended December 31, 2017 by March 31, 2018 as required by the NSE Rules.
"The AFS has been forwarded to the CBN for review and will be filed with the NSE upon the conclusion of the CBN's review.
"We have sought the approval of the NSE and the Securities and Exchange Commission (SEC) for a delayed release. We are optimistic that the accounts will be ready for release to the NSE and the general public as soon as the approved AFS is received from the CBN," the statement said.